Food & Drink
A Fresh Take on Winter Squash from the New Venice Restaurant, Chez Tex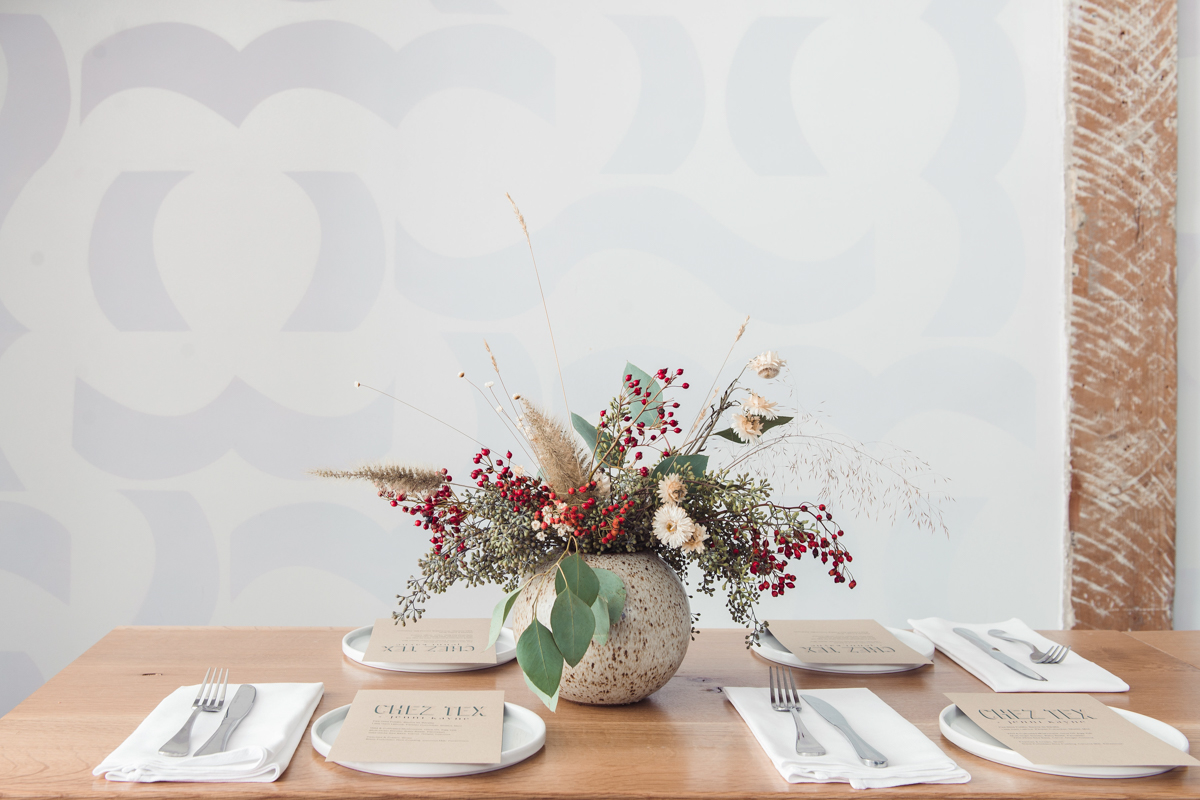 Venice Beach is home to some truly wonderful restaurants. Chez Tex, from husband and wife team Hayley and Jesse Feldman, is one new addition to the list. The 36-seat beachside spot is named after Jesse's grandfather, Tex, and aims to bring together the warmth and style of a Paris bistro with the casual comfort of a California restaurant. Hayley and Jesse brought on Ashkan Ghassemzadeh of Republique as their chef, and Ash turns out some really incredible but humble dishes to complement the restaurant's great wine and coffee programs.
I got together a few friends for lunch at Chez Tex recently and we dined on the perfect combination of small but intensely satisfying plates: For something light and fresh we enjoyed a salad with little gem lettuce, Persian cucumber, and mint as well as a pumpkin, red Russian kale, and pomegranate dish. Small boiled potatoes with Buerre de Baratte and wild mushrooms topped with olive oil and egg yolk gave the meal some warming winter richness. But my favorite plate was the honeynut squash with Greek yogurt and honey. The combination of flavors was just heavenly, and I loved how simple it was. The team at Chez Tex was kind of enough to share the recipe with us below—I hope you enjoy it as much as I did! XXJKE
Feel free to have fun with this recipe. Play around with the seasoning until you find a balance that suits your palate. It's all about cooking with what you have in season, close to you. If you don't have honeynut squash, use any other winter squash or pumpkin.  If you don't like yogurt, replace it with sour cream or crème fraiche.  If you're vegan or lactose intolerant, that's fine too, try a tofu puree and season it just the same.  If you don't like olive oil…I don't know what to tell you, because olive oil is delicious! —Chez Tex chef, Ash Ghassemzadeh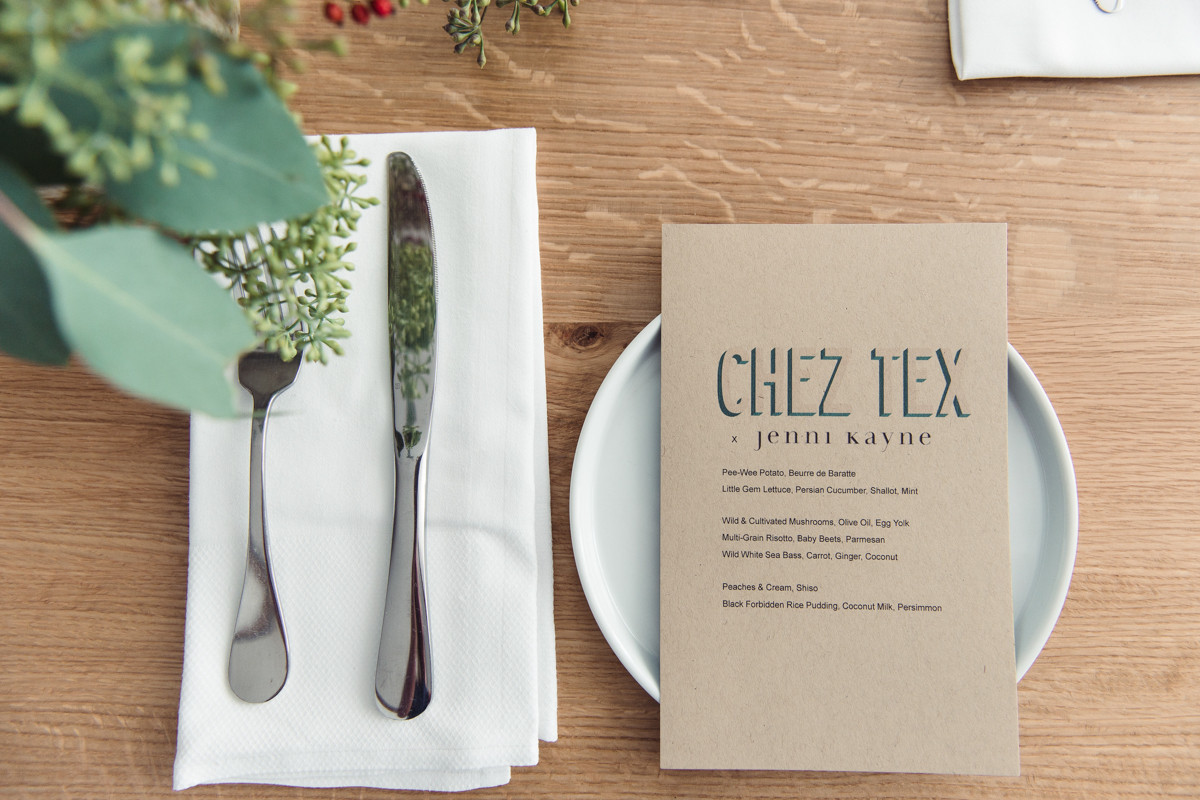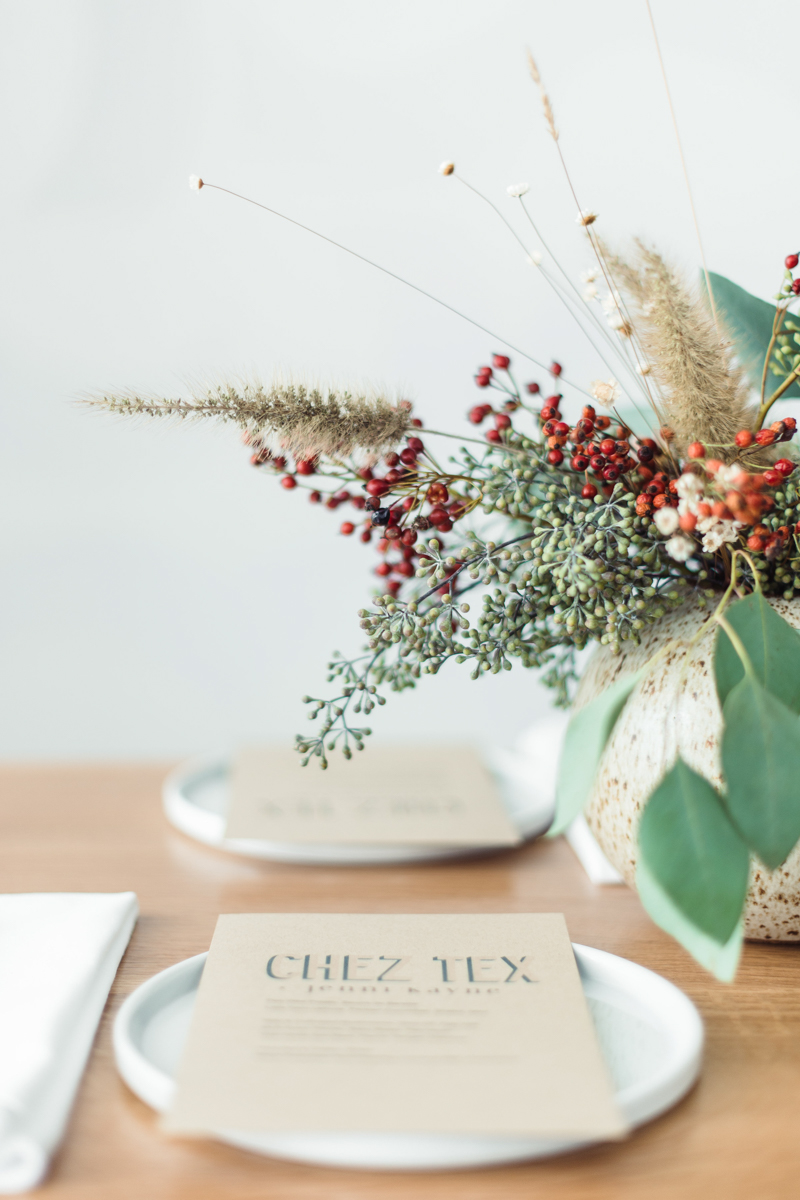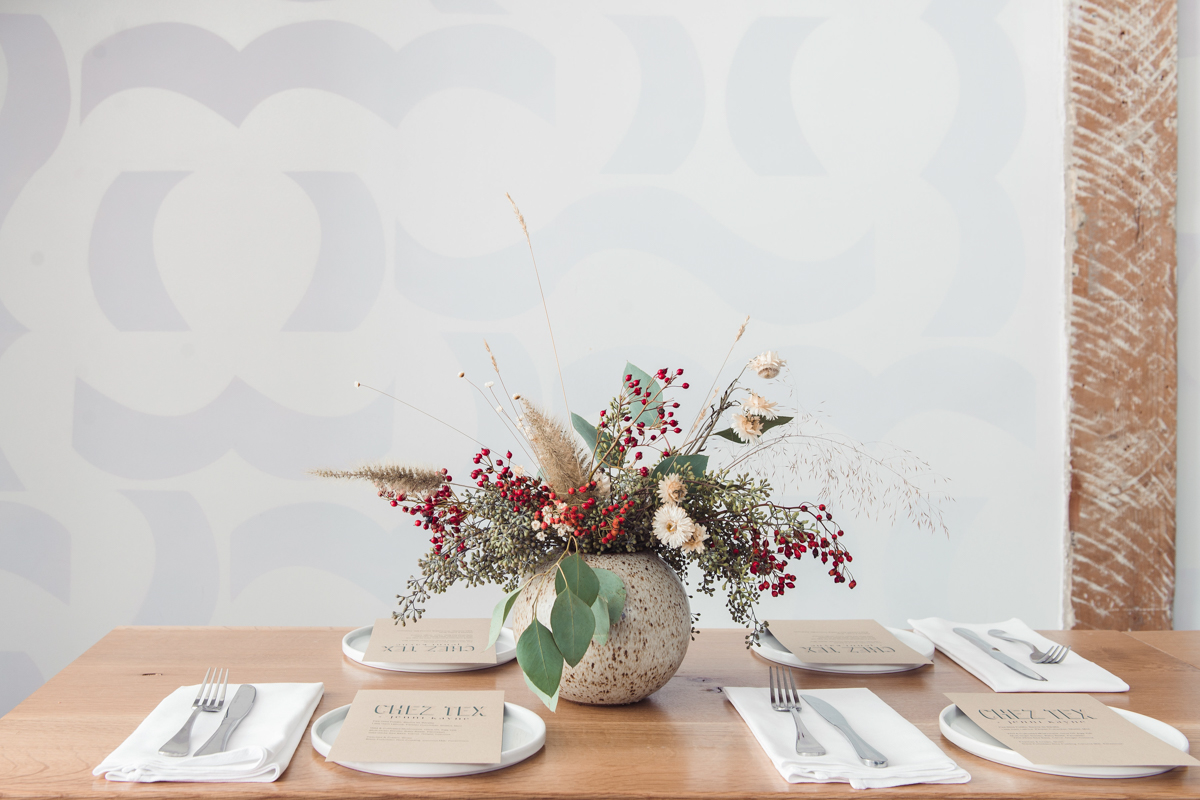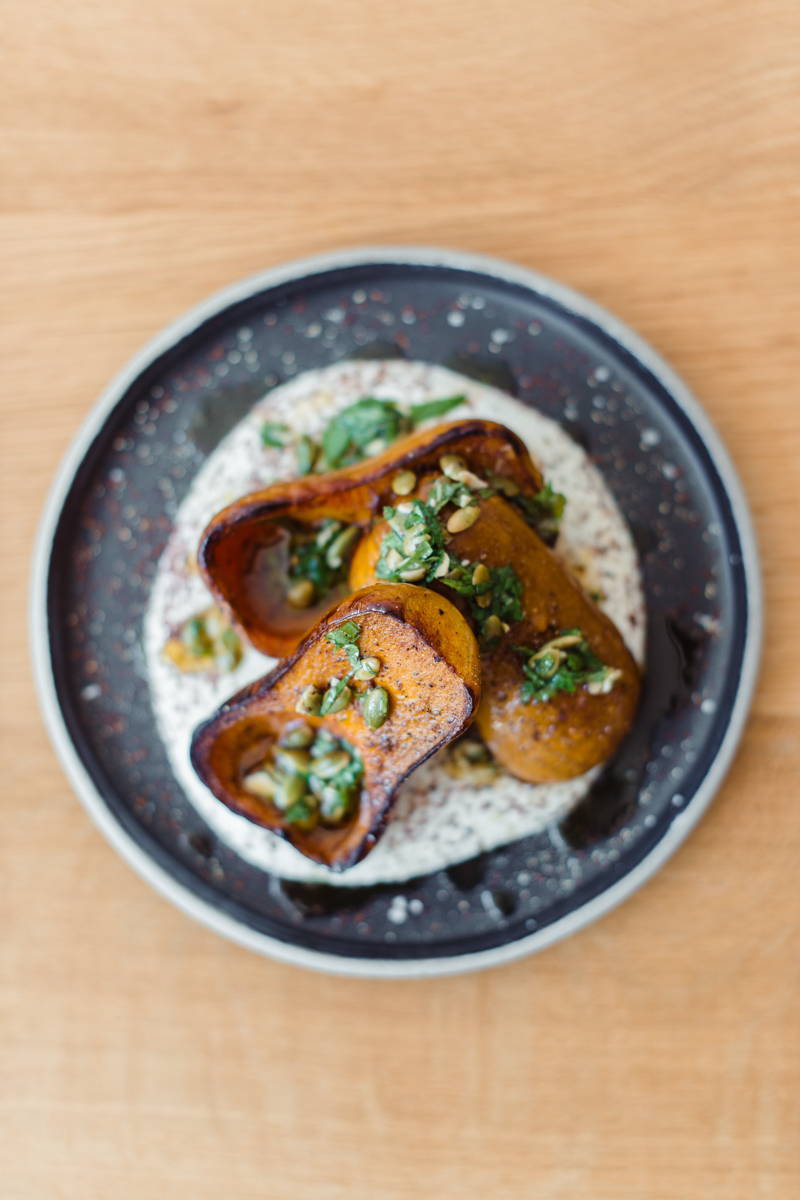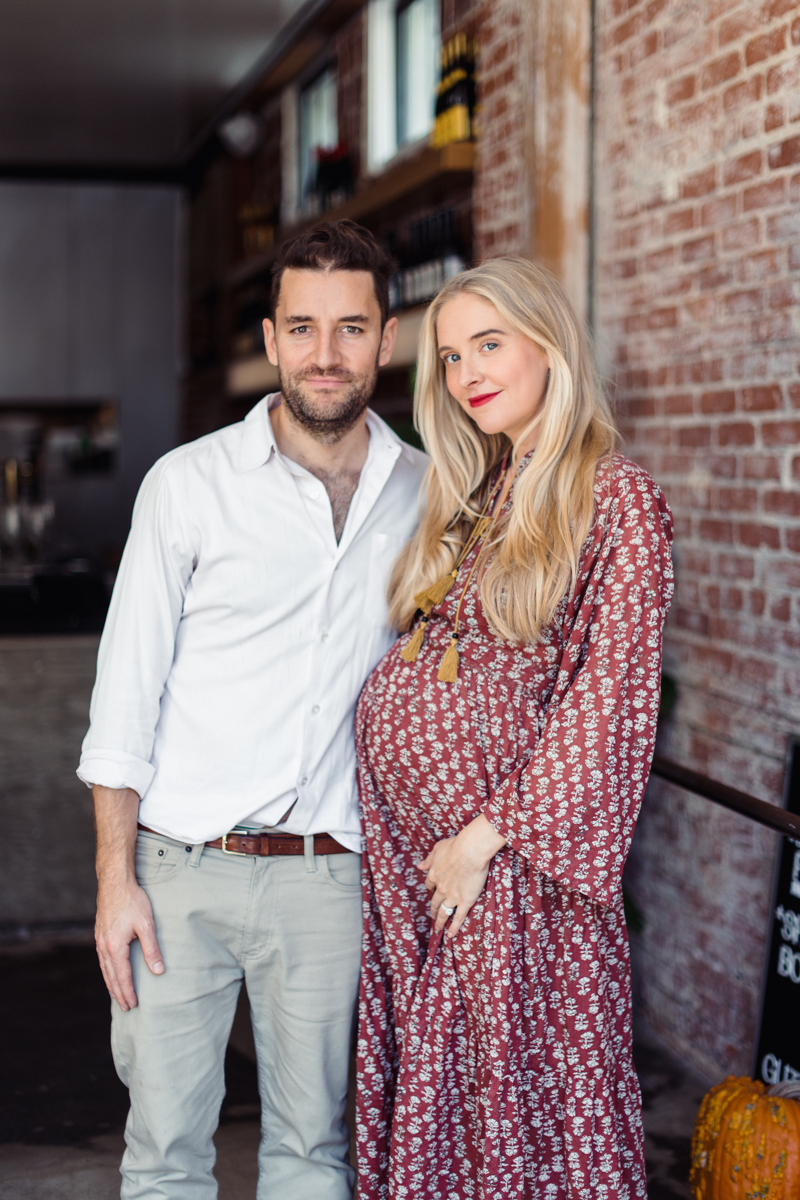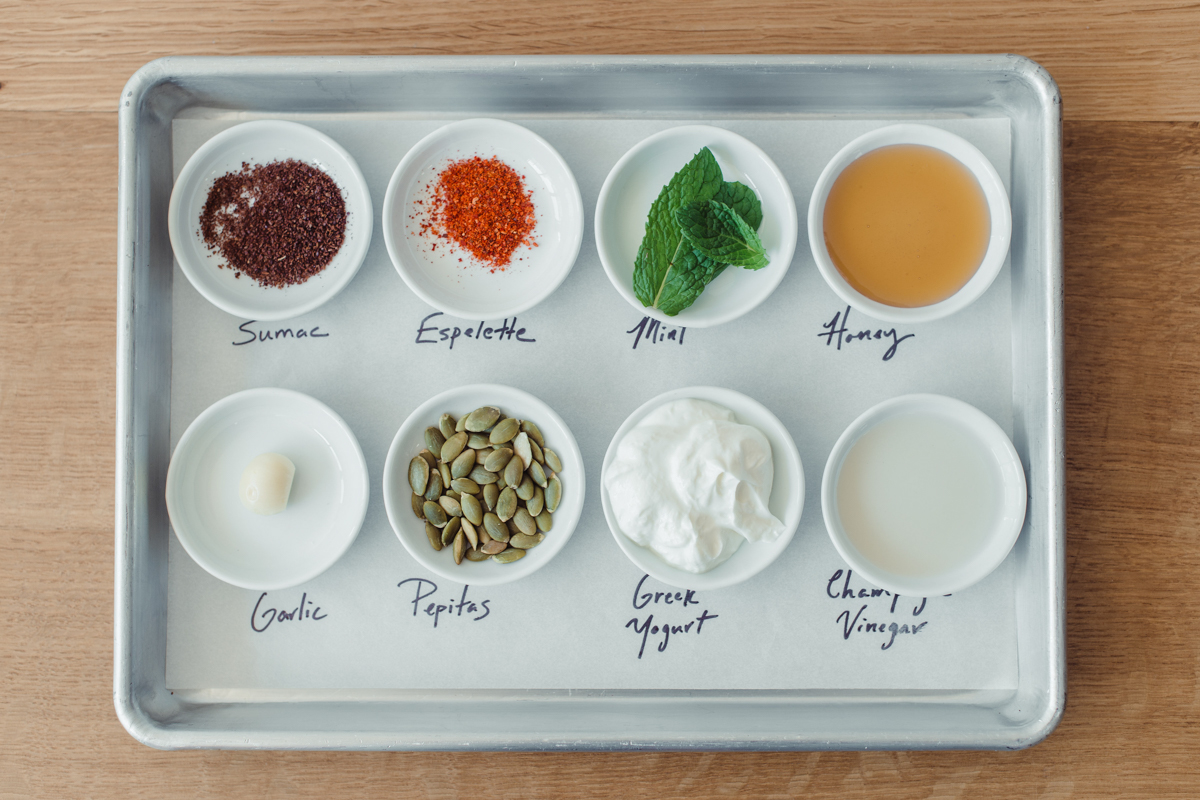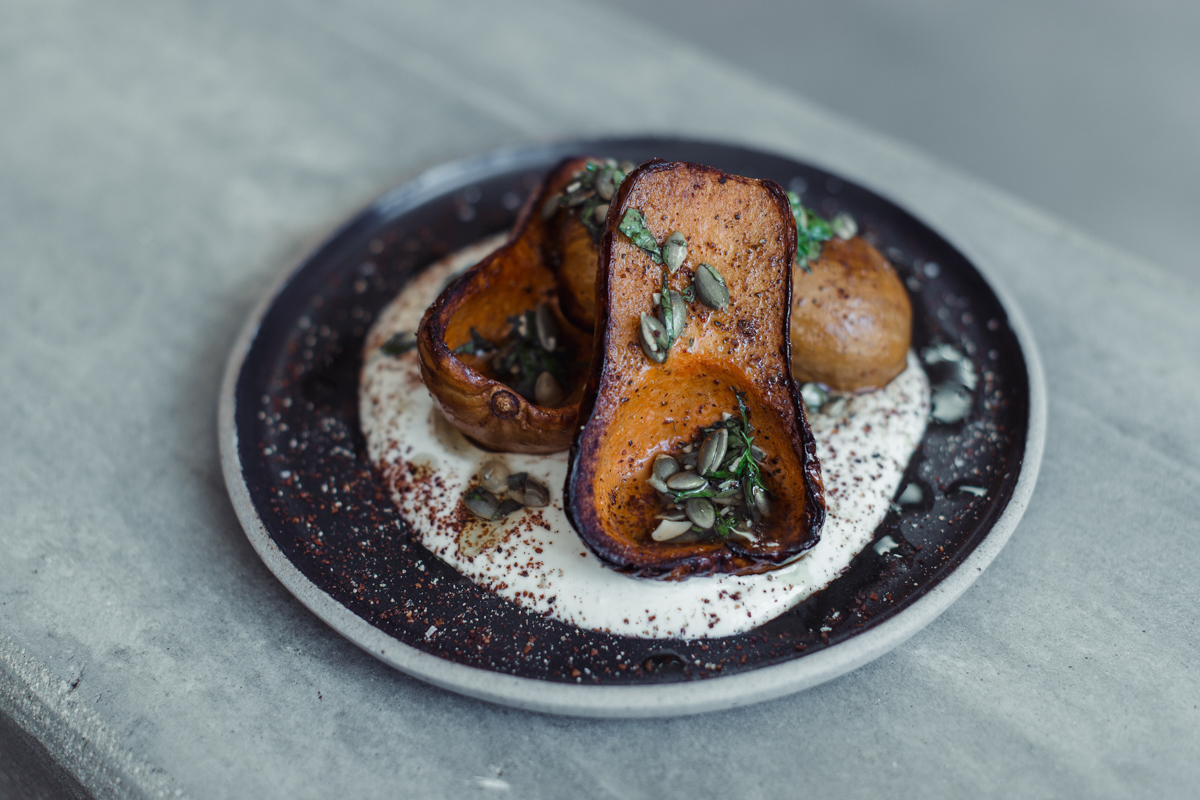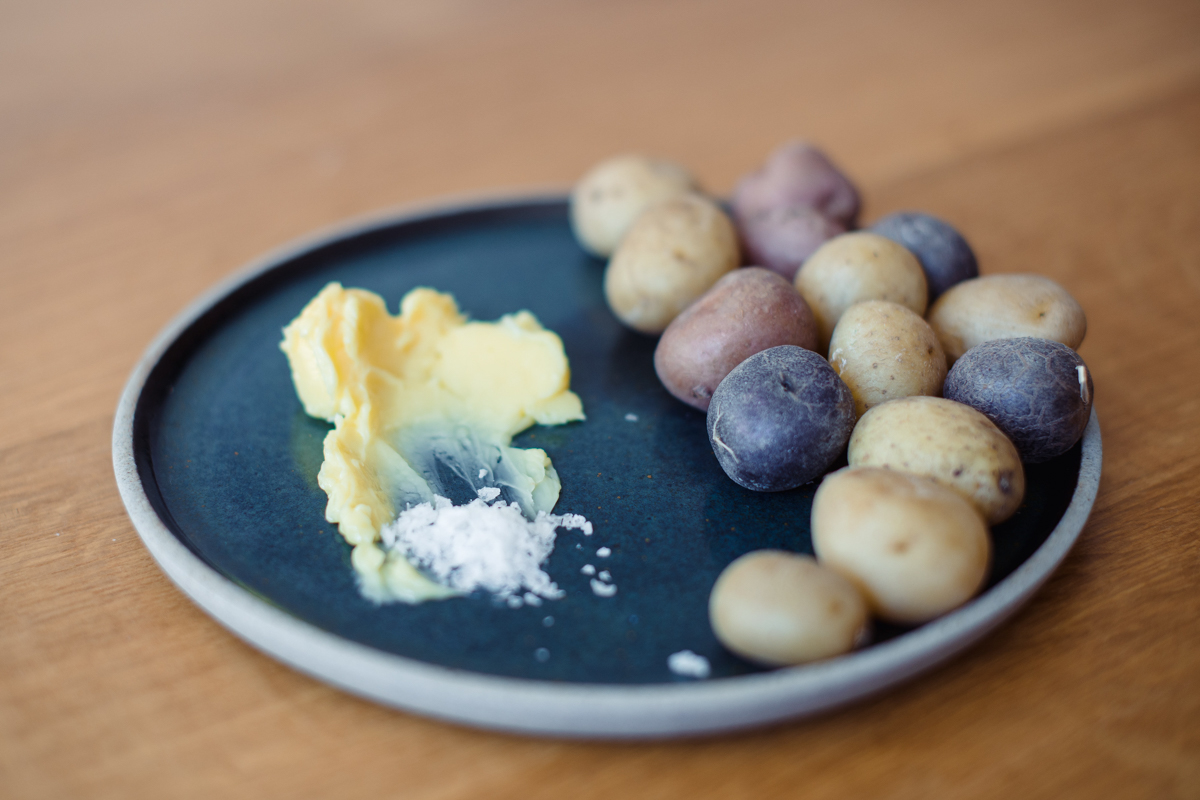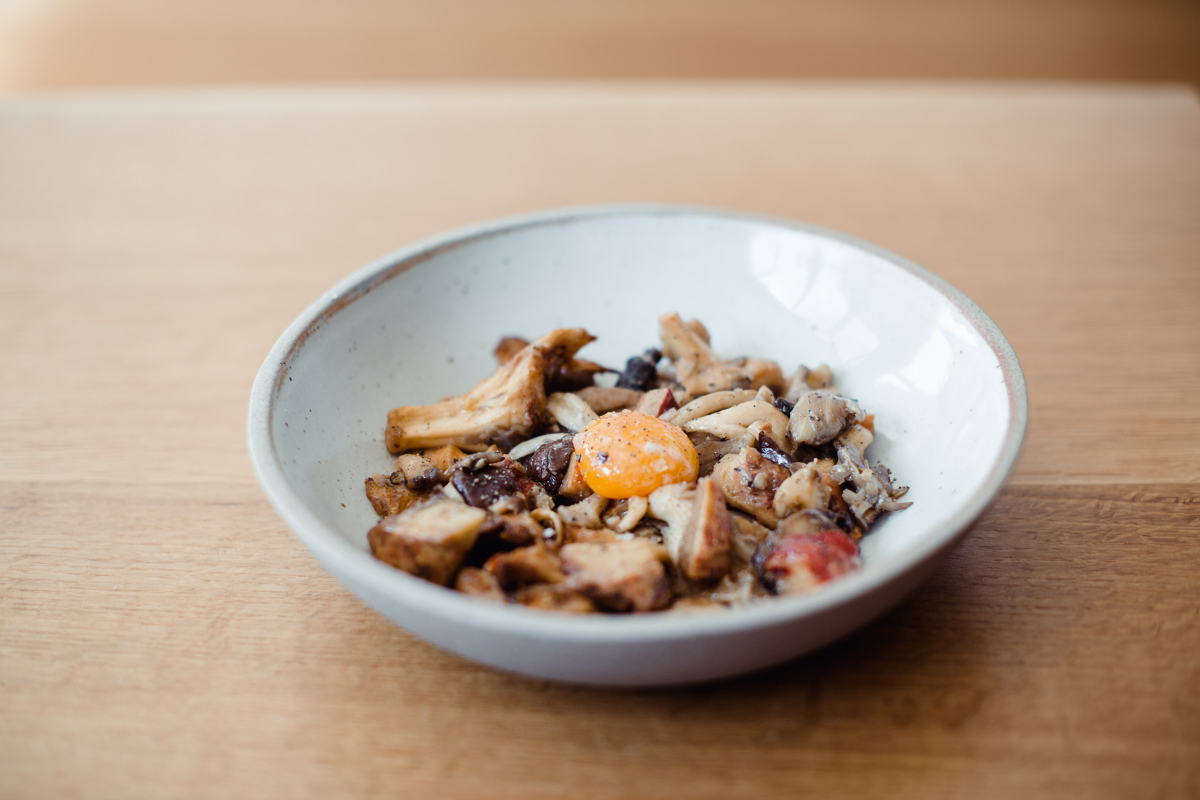 Honeynut Squash with Greek Yogurt & Honey
Recipe
Honeynut Squash with Greek Yogurt & Honey
Units:

Course: Sides
Cuisine: American
Ingredients
2 honeynut squash washed, trimmed, split, and cleaned

1/4 cup

59 ml

strained greek yogurt
3 tablespoons honey
2 teaspoons Champagne vinegar
1 clove garlic mashed
1/2 teaspoon sumac
1/8 teaspoon espelette pepper
2 tablespoons mint leaves roughly chopped
1 tablespoon pumpkin seeds toasted
2 tablespoons extra virgin olive oil
1 pinch salt or to taste
1 pinch pepper or to taste
Preheat the oven to 350°F.
In a mixing bowl, combine the squash, 1 tablespoon of olive oil, and a bit of salt. Toss to coat and season the squash.
Place the squash in a clean baking dish cut side up. Pour about 2 tablespoons of water in the pan to create steam during the cooking process. Cover the pan with foil and place in the middle rack of the oven and cook for 20-25 minutes until the squash is cooked but not falling apart. Best way to check is to see if a knife will easily pierce the flesh and comes out without any resistance.
Let the squash rest covered for 10 minutes in the baking dish covered.
In the meantime, in a mixing bowl, combine all of the yogurt with 2 tablespoons of honey, 1 teaspoon champagne vinegar, garlic, ¼ teaspoon sumac, and salt. Whisk to incorporate everything and adjust seasoning as needed.
In a separate mixing bowl, combine the mint, pumpkin seeds, the remaining vinegar and honey, olive oil, salt, pepper, sumac, and Espelette.
Sear the cut side of the squash in a hot sautee pan with a little olive oil or on a hot grill.
To assemble, place a dollop of the yogurt mix in the center of the plate. Place the seared pieces of squash on the yogurt, to your desired arrangement, then top the whole thing with some of the pumpkin seed and mint sauce.
Dig in and enjoy!