Food & Drink
A Muesli Recipe from The Moon Juice Cookbook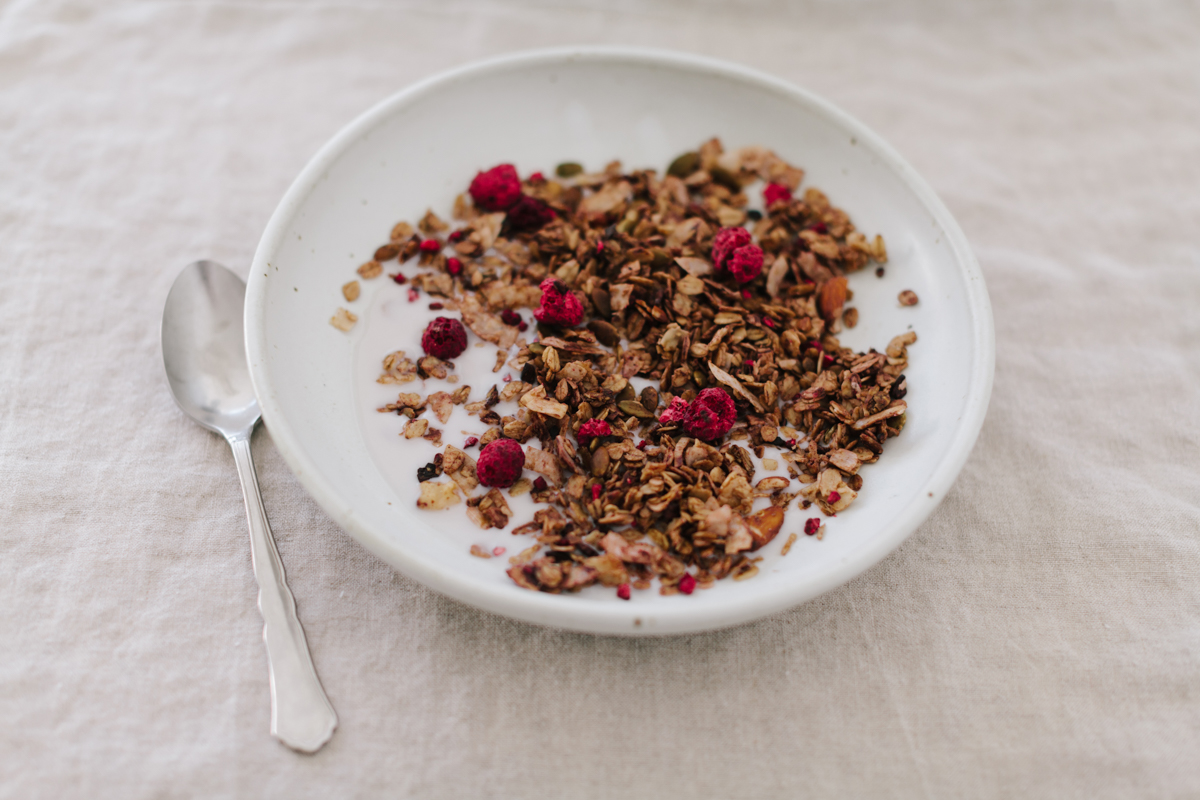 Thanksgiving is a time for eating healthfully but heartily; sharing food with friends and family and giving thanks is not only important but so fun. When guests have finally gone and you're ready to return to your routine, recipes that will help you get your nutrition back on track are always needed. For that purpose, I love this nourishing muesli from the new Moon Juice Cookbook. Made with chia and pumpkin seeds, dried mulberries, and coconut flakes, it tastes delicious and restores energy and minerals to the body. Assuming you own a dehydrator (or want to buy one—they start at $35) this muesli is easy to make and can be prepared in large batches, which is always great. Check out the full recipe for Moon Muesli below. XXJKE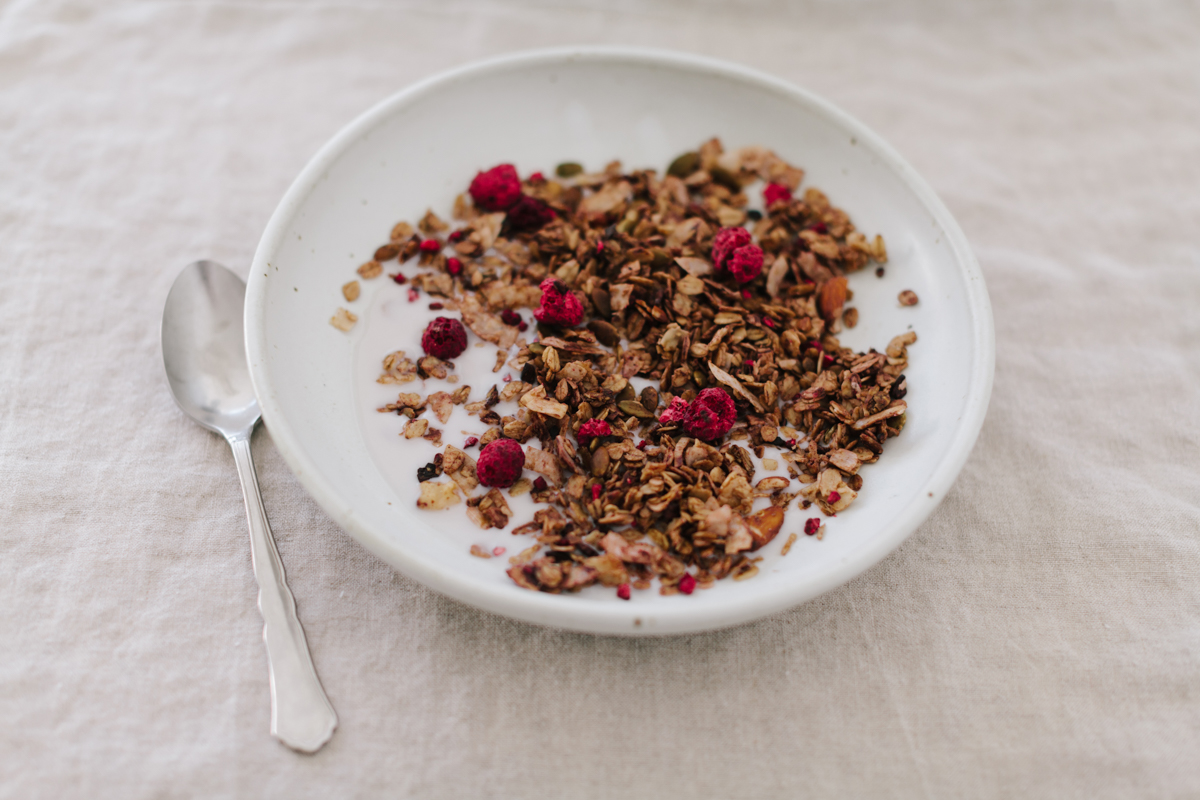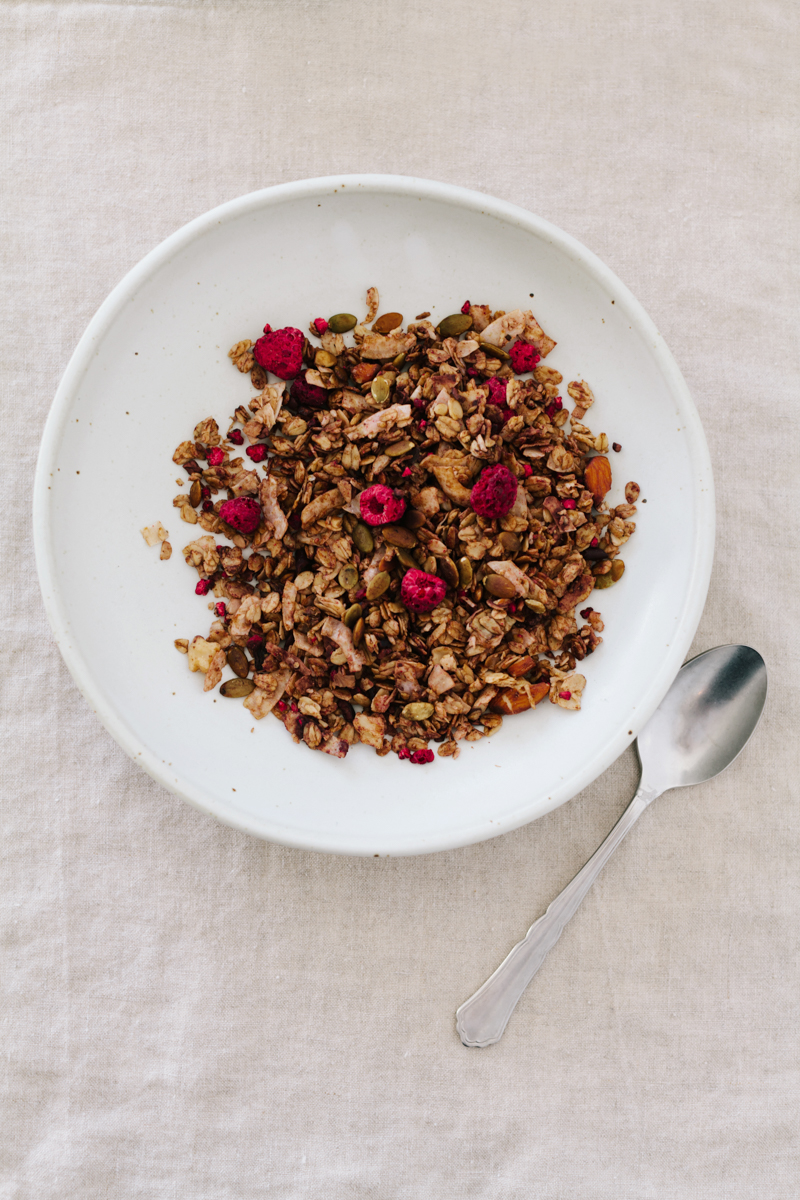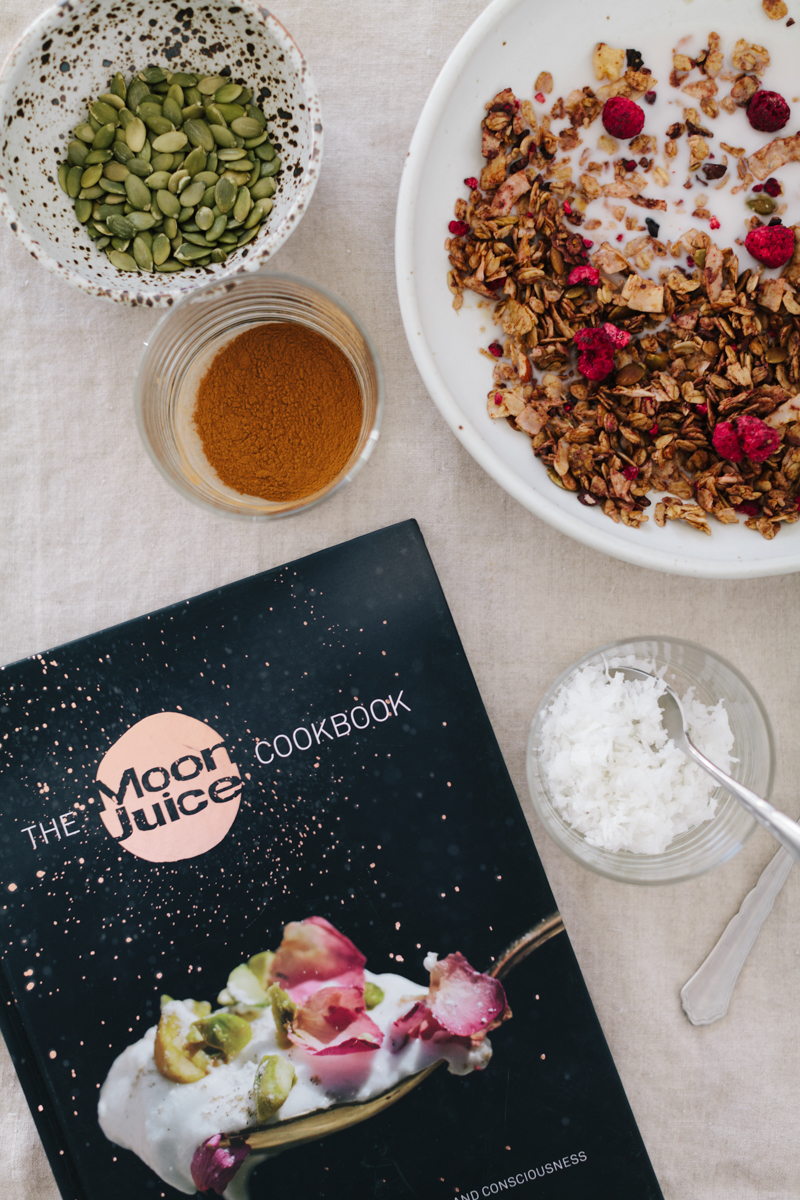 Moon Muesli from the Moon Juice Cookbook
Recipe
Moon Muesli from the Moon Juice Cookbook
Servings: Makes 15 cups
Units:

Course: Mains
Cuisine: American
Ingredients
11 1/2 cup

2721 ml

rolled oats

1 1/2 cup

355 ml

unsweetened coconut flakes
2 cups dried mulberries

2 cup

473 ml

raw pumpkin seeds
1 teaspoon pink salt
2 tablespoons (plus 1 teaspoon) chia seeds
1/2 teaspoon freshly grated nutmeg
1 tablespoon ground cinnamon

1 cup

237 ml

pure maple syrup
In a large bowl, whisk together all the ingredients except the maple syrup to blend thoroughly. Drizzle with the maple syrup and toss with a rubber spatula to coat evenly.
Spread the mixture evenly on dehydrator sheets and dehydrate at 118°F or the closest setting on your dehydrator for 24 hours.
Transfer to an airtight container and store at room temperature for up to 3 months.
To serve, stir 1 cup of the muesli with 2 cups milk (pumpkin seed milk recommended). Refrigerate overnight and in the morning your overnight oats will be ready to go! Garnish with sprouted pumpkin seeds.