Food & Drink
A Nourishing Broccoli-Brazil Nut Pesto Recipe From Kristina Holey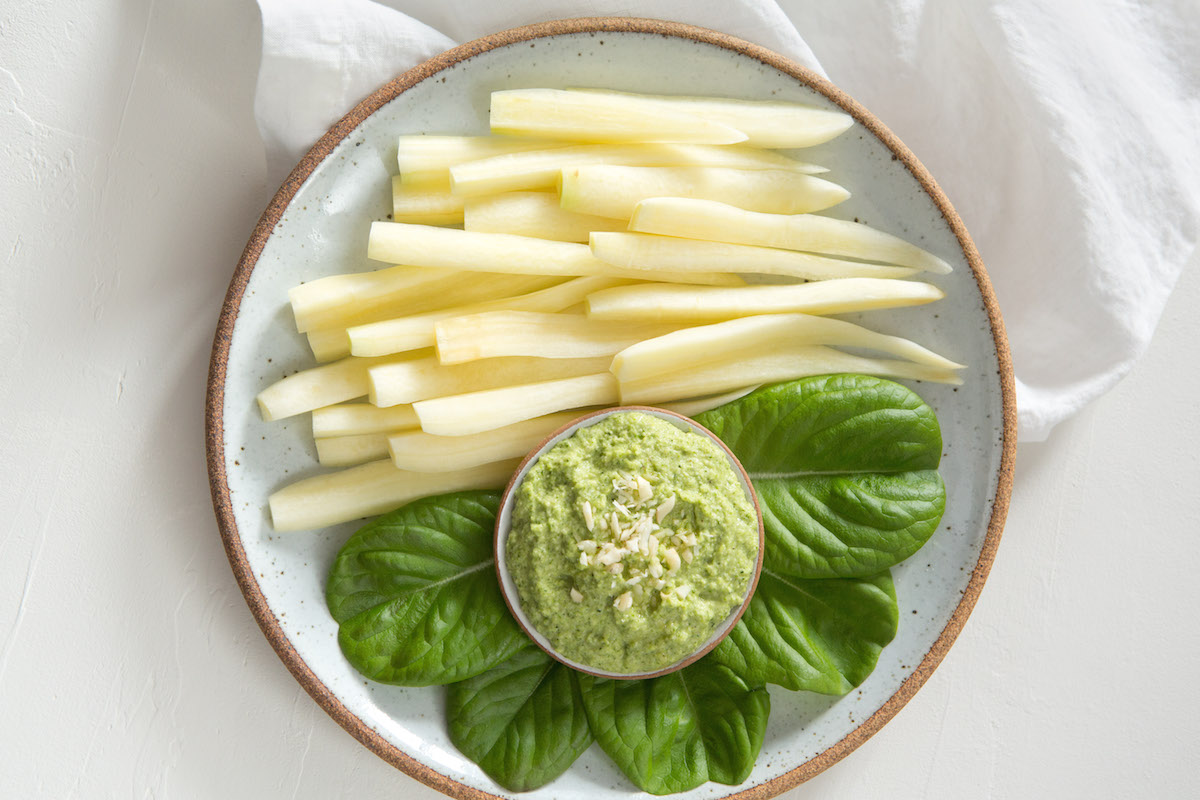 Thanks to the knowledgeable holistic beauty expert Kristina Holey, this week I've focused a great deal on detoxification of both the body and skin. I've already given instructions for making her warming and healing Kitchari, and step-by-step tips for detoxing the skin, but there is one more recipe of hers I want to share. This one is a take on one of my favorite things: pesto. Kristina's version (in partnership with Jennifer Taylor of Buckwheat to Butter) is anti-inflammatory and lowers cholesterol by incorporating broccoli and brazil nuts instead of basil and pine nuts. These two ingredients are filled with vitamins (A, K and E), important minerals and beneficial antioxidants, and actually help detoxify the body naturally. The final result is flavorful, healthy and so versatile you can add it to almost anything! XXJKE 
Featured Product: Irving Place Studio Small Camper Bowl
Photos & Styling: Sarah Elliott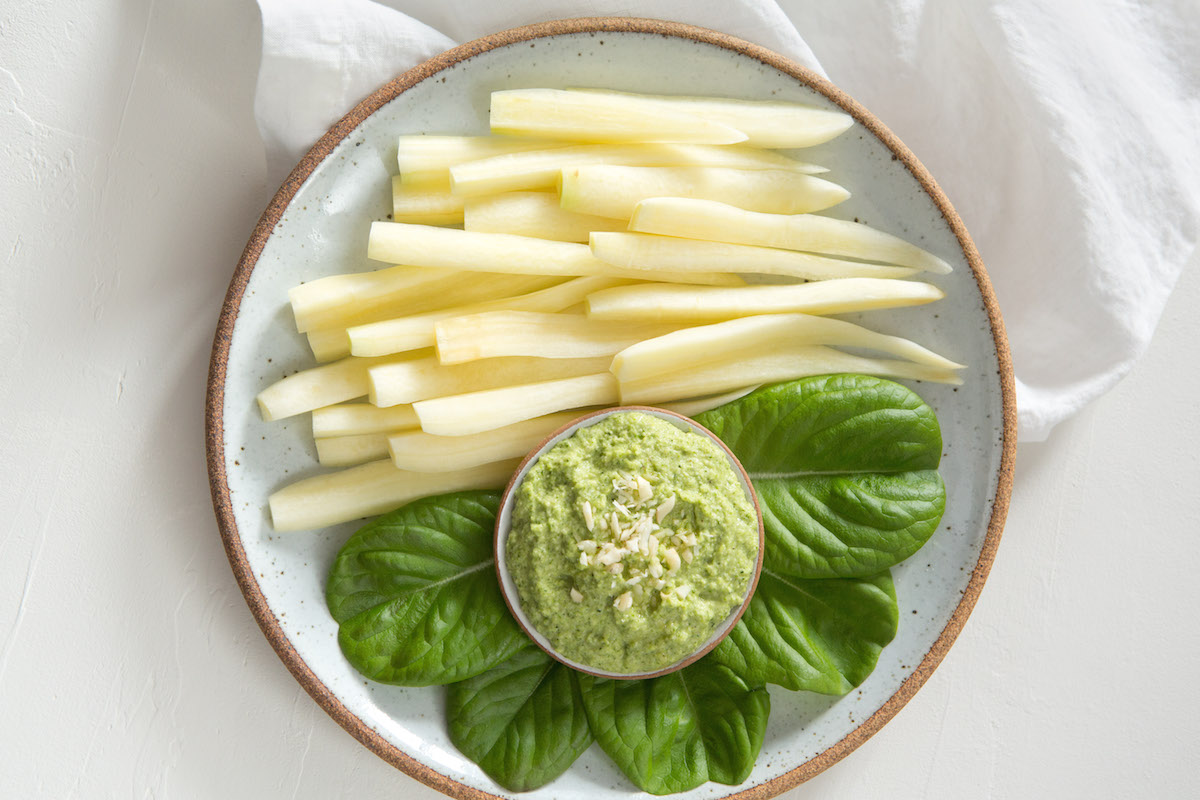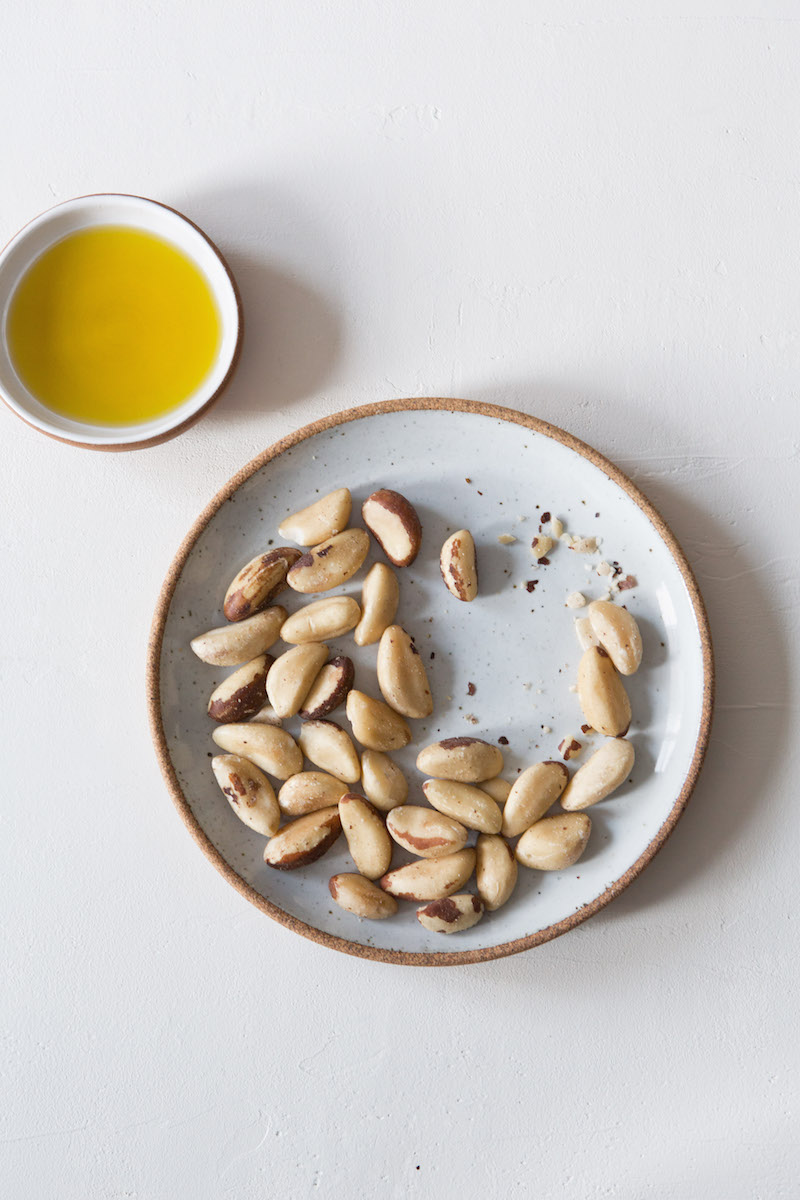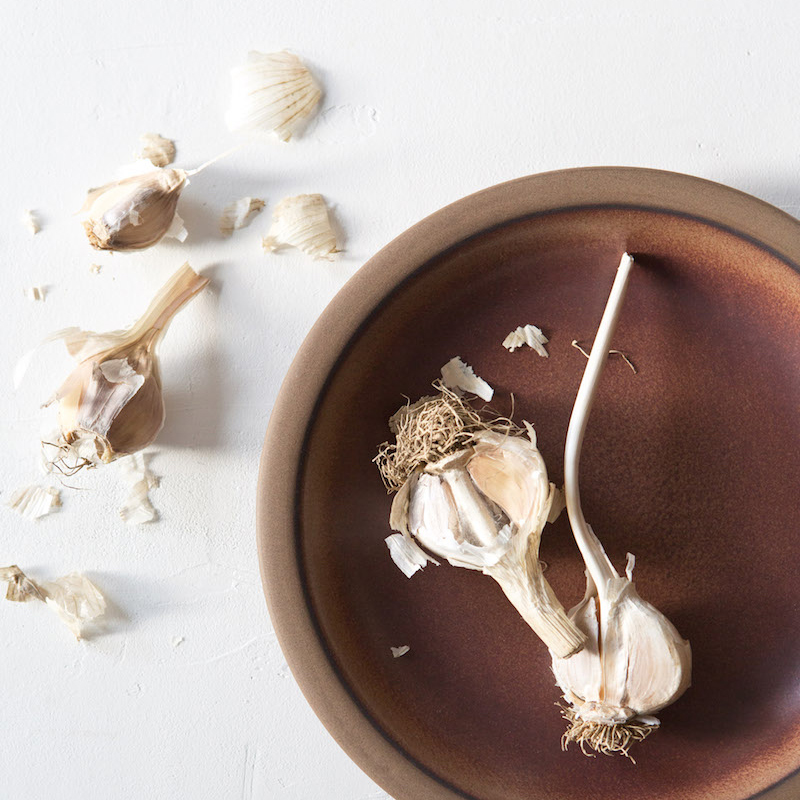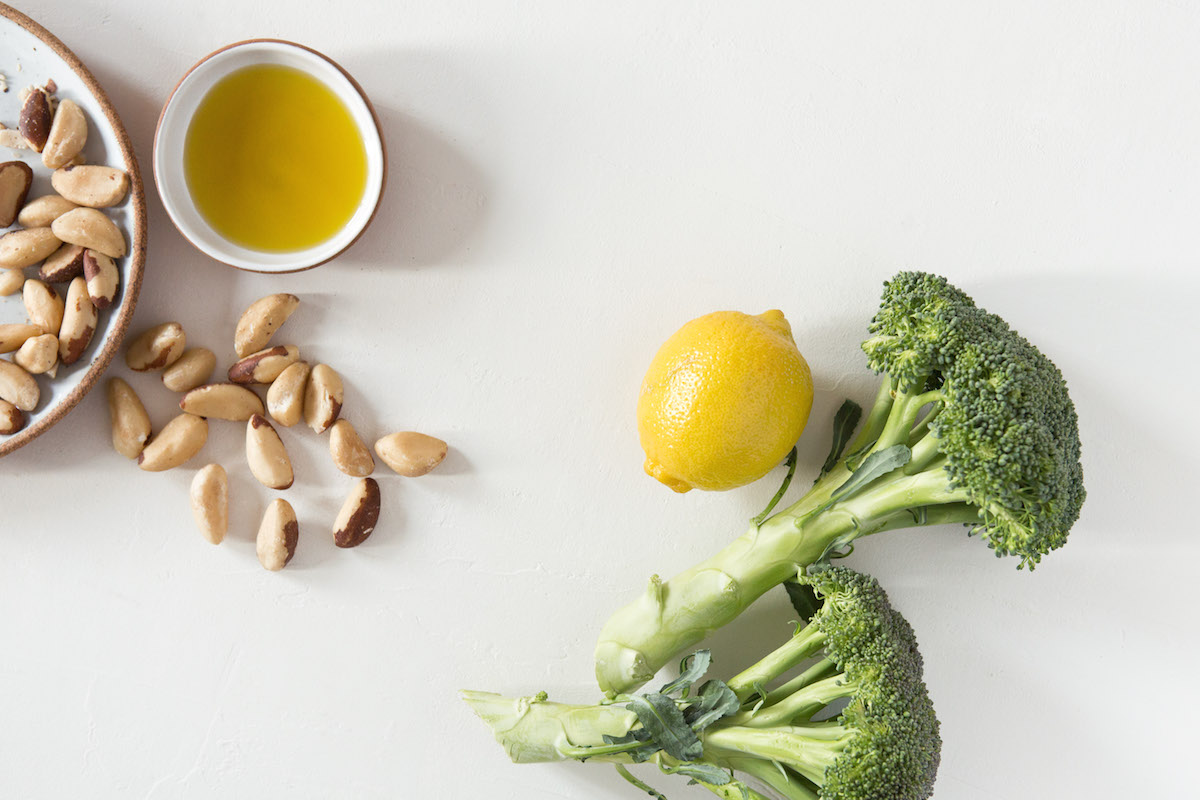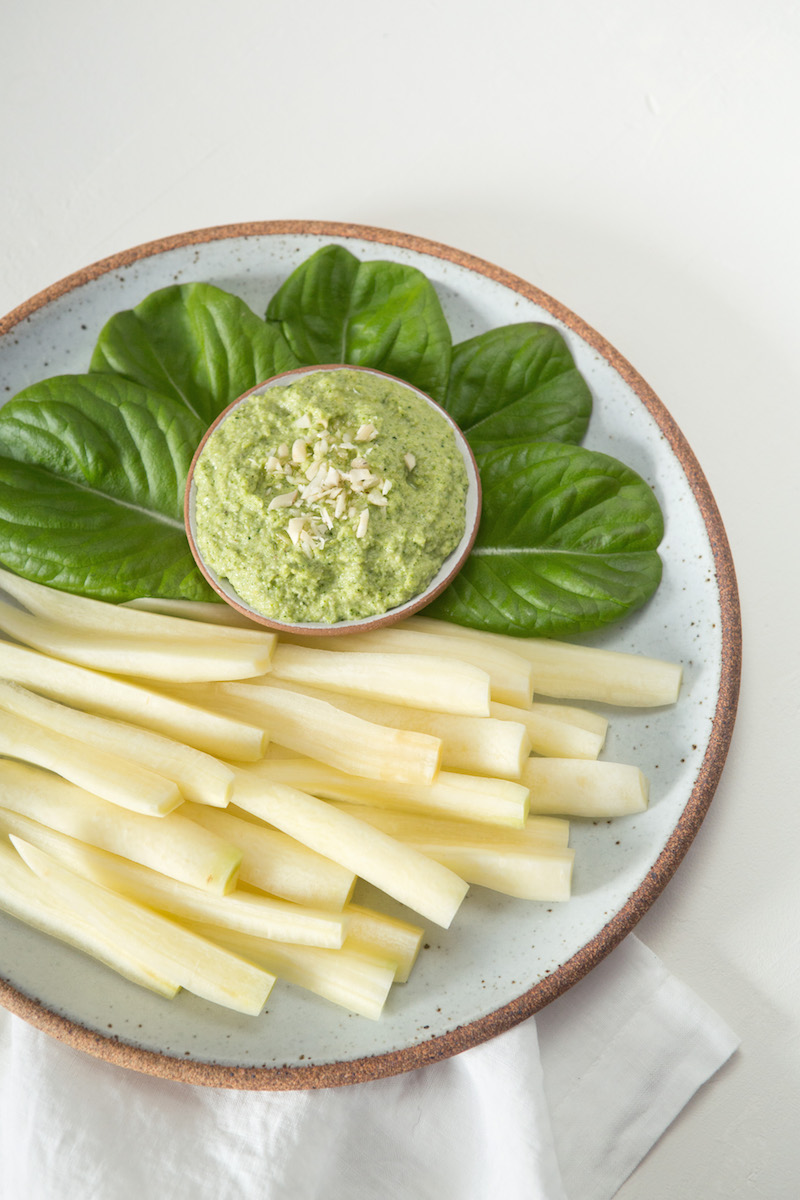 Broccoli-Brazil Nut Pesto Recipe
Recipe
Broccoli-Brazil Nut Pesto Recipe
Ingredients
2 cup

473 ml

broccoli florets
2 cloves garlic

1/4 cup

59 ml

brazil nuts

1/2 cup

118 ml

extra virgin olive oil
1 lemon zest and juice
1/2 teaspoon salt plus more to taste
Cover the bottom of a small saucepan with one inch of water. Bring to a boil, add broccoli, cover saucepan and steam broccoli until bright green and just cooked through. About 2 minutes.
Remove broccoli from water (save water and drink as a tea or add to bone broth), let cool slightly. Place Brazil nuts, garlic and salt in a food processor and blend until you have a thick paste. Add broccoli, lemon zest and juice and pulse a few times. With the motor running, add olive oil in a steady stream until pesto is desired texture. Taste and adjust seasoning as needed.
Use on brown rice pasta, stirred into grains or beans, as a topping for roasted vegetables or as a dip with cooked and raw veggies.