Living
How Multi-Hyphenate Abisola Omole Created London's Most Inspired Space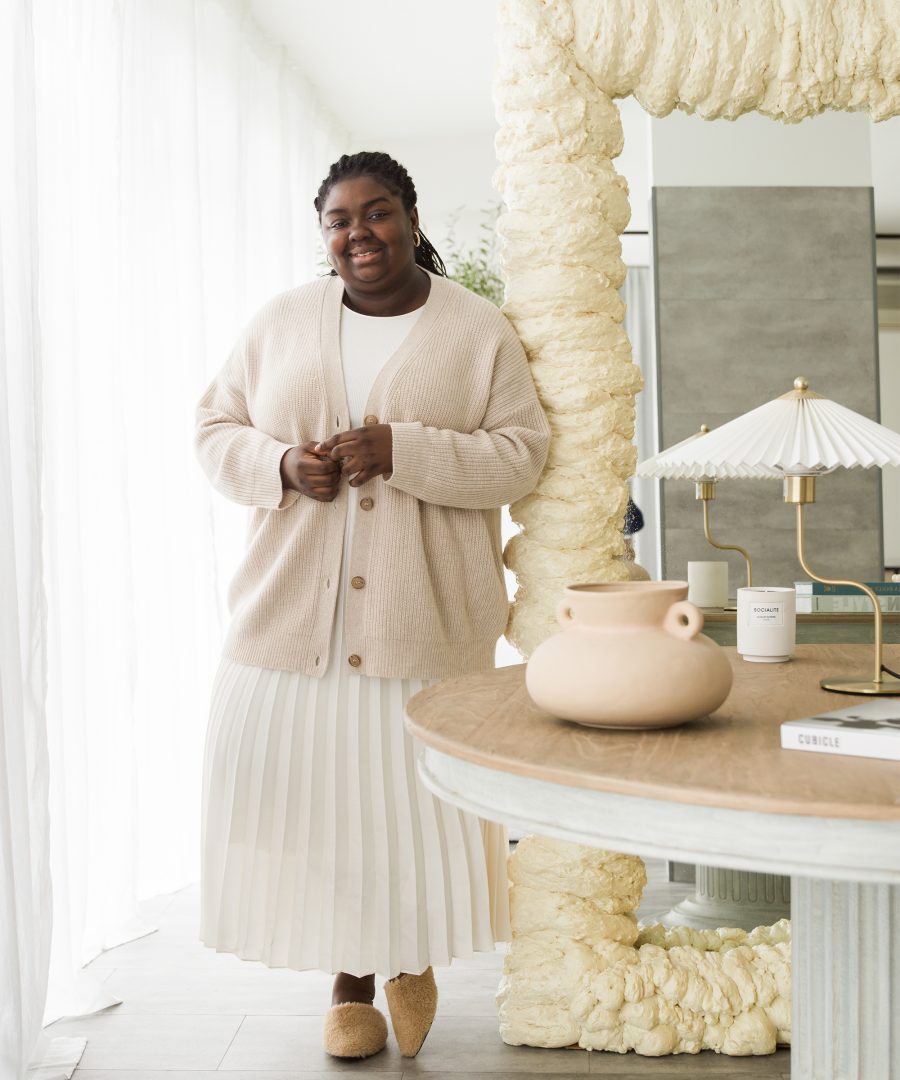 When it comes to career labels and creative definitions,
Abisola Omole
defies each and every one. As a fashion and lifestyle blogger turned creative director of the interior design and styling group
Studio Arva
, the London-based multi-hyphenate has been steadily charting her own creative course since day one. We stopped by Abisola's latest interiors venture, her N1 Studio in London, to learn more about her career beginnings, sources of inspiration, and more.
Rip & Tan: With Studio Arva, Arva, and The Apartment (just to name a few) all under your multi-hyphenate moniker, you're living proof that creativity has no bounds. Tell us about your career arc and how you got to where you are today.

Abisola Omole: Thank you for your kind words! I essentially started out when I was a teenager writing my fashion and lifestyle blog, I am Abimarvel. After writing for a few years, I started to get invited to events like Fashion Week and work with brands in really innovative ways. As I became a regular at events, I started to realize how distant online creators were and how we struggled to form a physical community due to all kinds of contributing reasons, but a main one was that fashion and magazine industries weren't ready to embrace us and so I decided to create our own space—somewhere we could form relationships with each other and a selection of brands.

From that moment on, The Apartment was formed. The premise was that I would leverage my pre-existing brand relationships and have them sponsor the event, which gave them a chance to meet and work with online creators. At the time, there was nothing like this and so it was so incredible to see how everyone really leaned into the concept. The work we did during London Fashion Week evolved into many directions that included influencer marketing, event production, and content creation. Over the years, as I fine-tuned the direction I wanted the company to go in, and event production slowly became a focus. Building sets, designing tablescapes, decorating houses—without realizing I was truly immersing myself in the world of interiors whilst working with some of the world's biggest brands.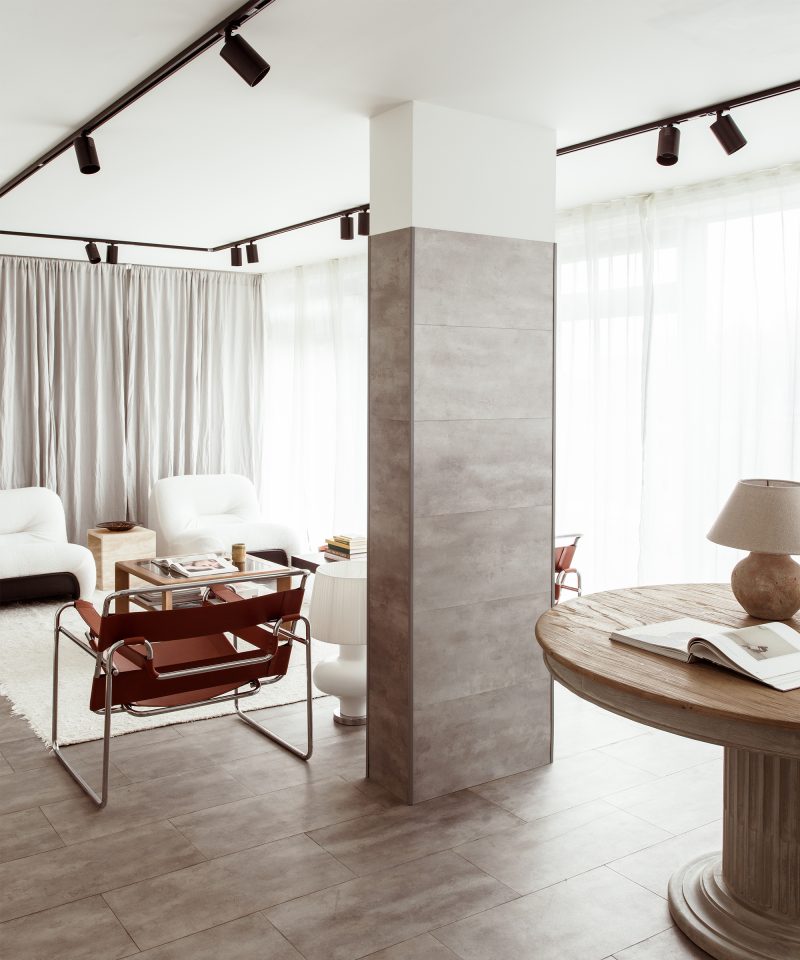 Rip & Tan: With Studio Arva, Arva, and The Apartment (just to name a few) all under your multi-hyphenate moniker, you're living proof that creativity has no bounds. Tell us about your career arc and how you got to where you are today. (continued)

Abisola Omole: We were building so many sets that I decided to no longer rent furniture and to invest in a warehouse where we could house pieces that we would buy; this warehouse became somewhat of a showroom and was the first time I was truly decorating a space to show while being myself. During this time, I was developing my contemporary lifestyle brand Arva and used the space as a workshop and storage space for all that we were doing across Arva and The Apartment. But as we started to share the space on Instagram, people started to inquire about hiring it out and having me help them decorate their spaces—one thing led to another and we had Studio Arva, my interior styling and design firm, which now includes two studio spaces in London that are available to hire out for photoshoots and intimate events.

Rip & Tan: While you got your start in the digital world, you continue to ground your brand in bespoke and thoughtfully curated physical spaces. How did your love for fashion evolve into an interiors business?

Abisola Omole: What I love about being a creative director is that I'm not tied down to any one thing, so I'm open to exploring all the different creative fields that interest and excite me, whether that be fashion, events, or interiors. These are all so closely linked and the overall ethos of my brand is about a sense of community and celebrating the ordinary; creating spaces and experiences where everyone can feel comfortable and like they belong, whether that's in one of my studios or an inclusive clothing collection. I started to consider myself as a creative director a few years back because I realized just how much all I was doing was overlapping and how I couldn't be restricted to just one industry. I think any creative will agree that our skills are pretty transferable and so though I was always working so closely within the fashion industry, my aesthetic continued on into all that I was doing, without me even realizing it. 
Rip & Tan: What was the initial vision for your N1 Studio?

Abisola Omole: When I first walked into the N1 Studio, I was immediately struck by the amount of natural light it possesses. It has these floor-to-ceiling windows, so the sun pours into the space and because it is on the top floor, the elevation brings such a peacefulness. Because of its pre-existing calm identity, I wanted the décor to mirror & compliment this but doing so with character.

I've spent years scrolling through all the sites and stores of major furniture retailers and I'm usually quite bored and uninspired, so I knew for this space I'd need second-hand pieces to really help build character. This one decision has led me down a path of which I now work with 80% second-hand or vintage pieces in my spaces.

With the main essence of the space being calm, I wanted the fabrics to play a huge part in evoking this emotion and so I became somewhat obsessed with boucle as I felt it had this natural calm yet luxurious way about it. This love saw me cover a maralunga sofa and other cool pieces from the 50s-90s in the fabric solidifying my N1 studios calming aura.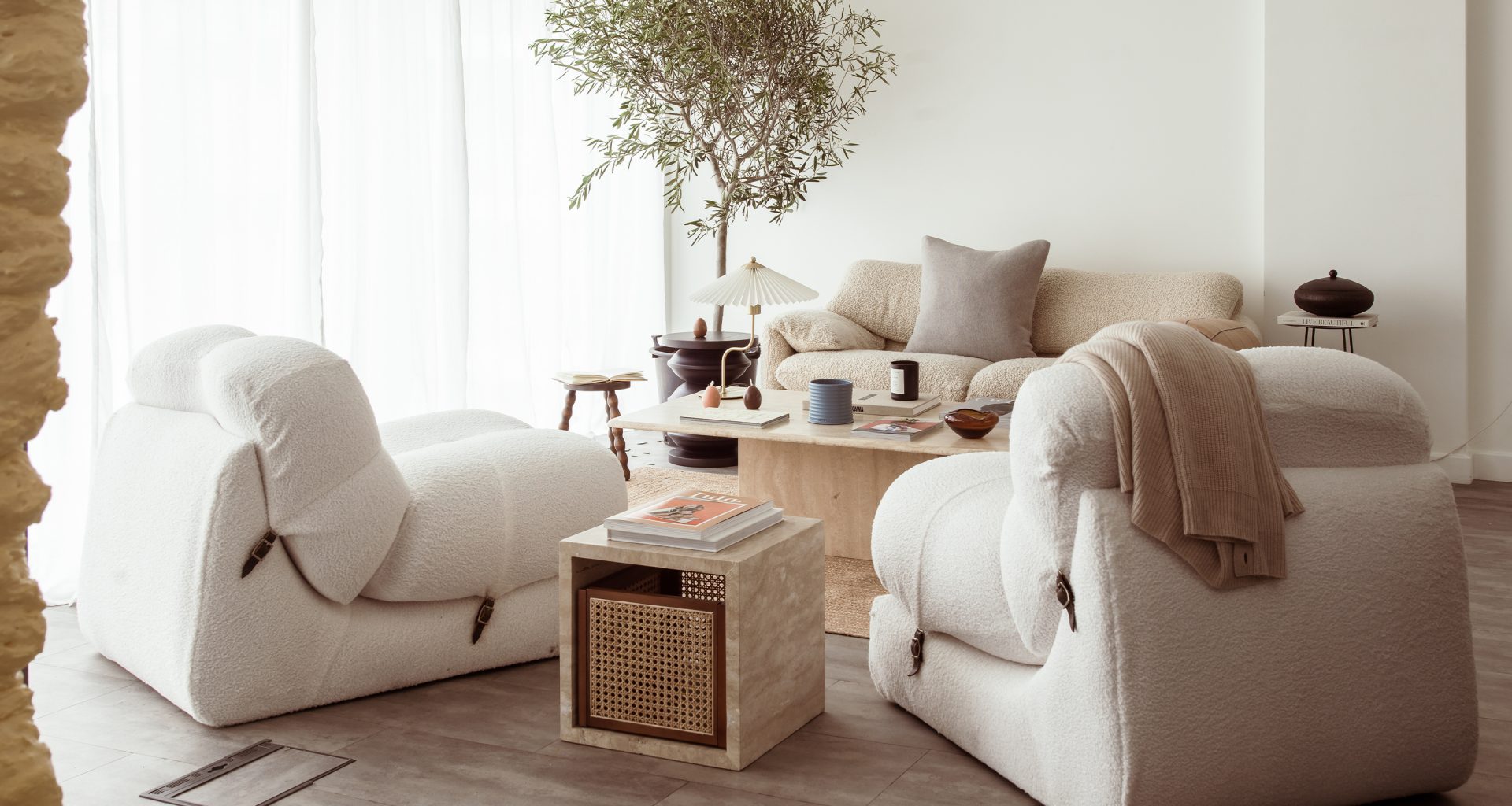 Rip & Tan: How would you describe your fashion and interiors sensibility? How has it shifted over the years? 

Abisola Omole: Both my fashion and interiors sensibility are grounded in comfort. When people walk into one of my spaces, I want them to feel instantly relaxed and at home, completely free to explore their surroundings. My aim is usually to evoke a dream-like experience through the fabrics I use—and as I gravitate towards creams and tonally similar colors when upholstering as this naturally solidifies my spaces as relaxing yet contemporary.

The same goes for my fashion sense: I'm often drawn to soft, luxurious fabrics that provide optimum comfort. Cashmere and linen are my favorites. As I take on more projects and get busier at work, I take solace in the fact that I can curate an environment and wardrobe that encourages serenity, ensuring my days are filled with ease—well, at least sartorially speaking. 

Rip & Tan: If you had to give one piece of advice to your younger self, what would it be? 

Abisola Omole: It would be to care less about what you wear. As a teenager, I always steered myself away from wearing skirts and dresses, because I was far too self-conscious. It meant that I didn't really have fun with fashion until I was in my twenties and felt more confident within my own skin to wear whatever I wanted. It also meant I was spending far too much time being uncomfortable in my own and overthinking how I was being perceived—I would make it abundantly clear to my younger self that those opinions were redundant and inconsequential. And on a less serious note, I'd say learn to drive. I don't know why I thought I was too busy when I was 16, and now I wish I had just done it because it's a skill I definitely want to have and now I really am too busy…typical.
Rip & Tan: Who or what inspires you?

Abisola Omole: I derive a lot of inspiration from my surroundings. Because of the nature of my job, I spend a lot of time on the road and during these journeys, I'm always looking out the window, utilizing the time, and really taking in the scenery. Not specifically forcing anything but just understanding that inspiration can come from anywhere and so I just purposefully and mentally note things that move me. I'm also hugely inspired by film—with every element from the set design, to the score, to the cinematography, all constantly responsible for so many of my decisions and ideas.

Rip & Tan: What does living well mean to you?

Abisola Omole: Living well to me is doing the things that make me happy on a large scale. Whether that is watching films all day or eating incredible food or just spending time with family or friends—it's about identifying what truly makes you happy and doing those things as often as possible.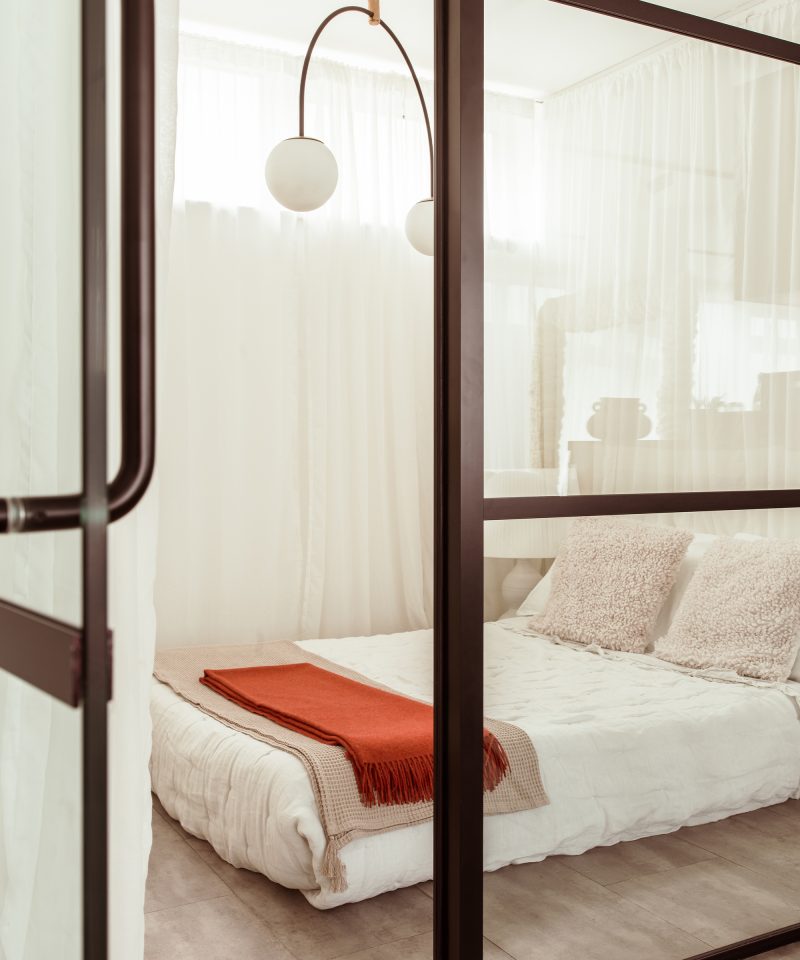 Photos by Patrick Williamson