Food & Drink
At Botanica, Meals Come with a Conscience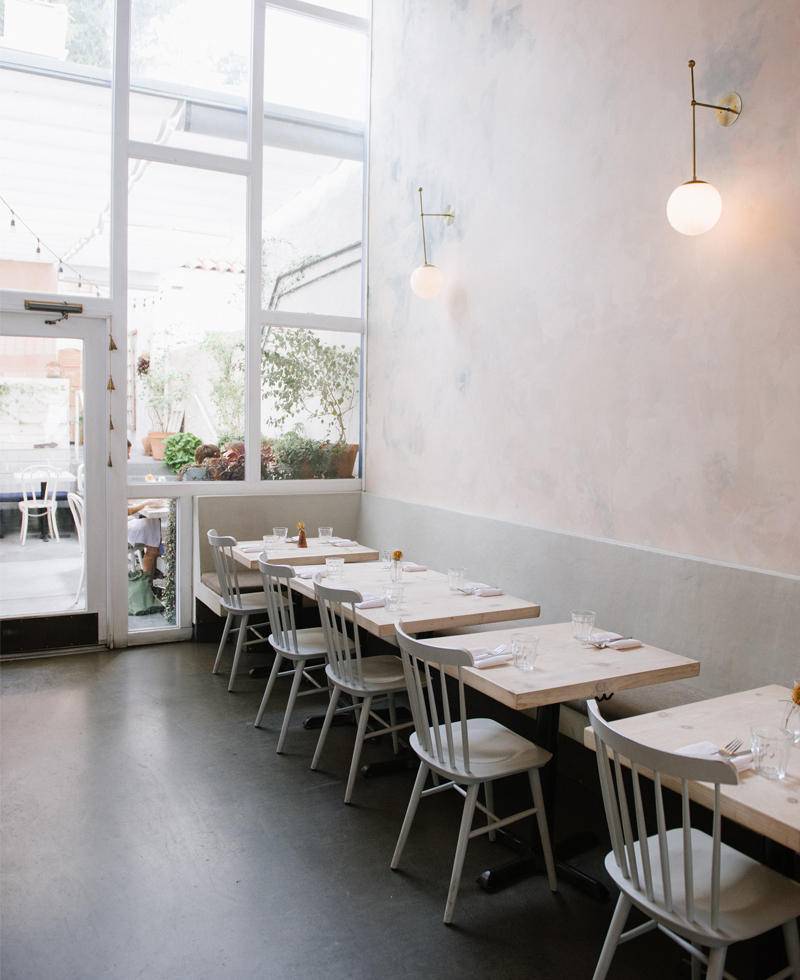 When two writers open a restaurant, it's bound to be a little poetic. At
Botanica
, dishes are vegetable-forward, wines are natural, and the lighting—soft pink at night; cheerfully sun-soaked in the day—is wildly on point. Chefs Emily Fiffer and Heather Sperling share the ingredients that make this place so special, and a few actual ingredients and recipes to recreate the experience at home (romantic mood lighting not included).
Rip & Tan: How did the two of you meet and end up working together?

Heather Sperling & Emily Fiffer: We met in Chicago back when we were both editors (Emily was at DailyCandy and Heather was at TastingTable.com). Our bond quickly developed over a shared love of food and travel; we spent pretty much all of our time talking about it! Talking soon led to building, and we co-founded two food and design markets in the city. We loved working together and bringing people into a physical space to celebrate talented makers and artists was an incredible high. We were hooked! A few years later, we decided it was time to move on from our editorial jobs and build the kind of gathering place we dreamed about; the seed of Botanica was born!

Rip & Tan: Why Los Angeles? What made this the place for your restaurant to open its doors?

Heather Sperling & Emily Fiffer: Because sunshine! Because of the year-round growing season. Because there was opportunity in terms of both physical and creative space. Because LA (and Silver Lake, the neighborhood we eventually chose to settle in) lacked a restaurant whose menu was driven by a reverence for vegetables, natural wine and healthfulness. Because the creative cultural energy of Los Angeles is magnetic. And for so many other reasons.

Rip & Tan: What regional influences or personal experiences come to the table (pardon the pun) when you're crafting menu ideas?

Heather Sperling & Emily Fiffer: Our recipes come from a combination of personal experiences, our backgrounds, extensive travel and entertaining, and years spent observing at and eating in restaurants around the world. Heather is part Lebanese, spent time living in India when she was young, comes from a family obsessed with Spain, and has cooked since she could walk. Emily grew up eating her mom's healthful home cooking, is obsessed with London and its melting pot of food cultures (she spent time staging at Nopi and Moro), and is an eager student of all things natural, healthful and wholesome. Our menu is guided by LA's micro-seasons, meaning that within four distinct menus a year, we make subtle shifts throughout to accommodate and celebrate what's at the market. Our chef de cuisine, Alyse Dufour, is wildly talented, and she pulls from her own bag of tricks and years of experience in kitchens to help develop what's become Botanica's signature: colorful, flavorful dishes that draw from local produce and a global pantry.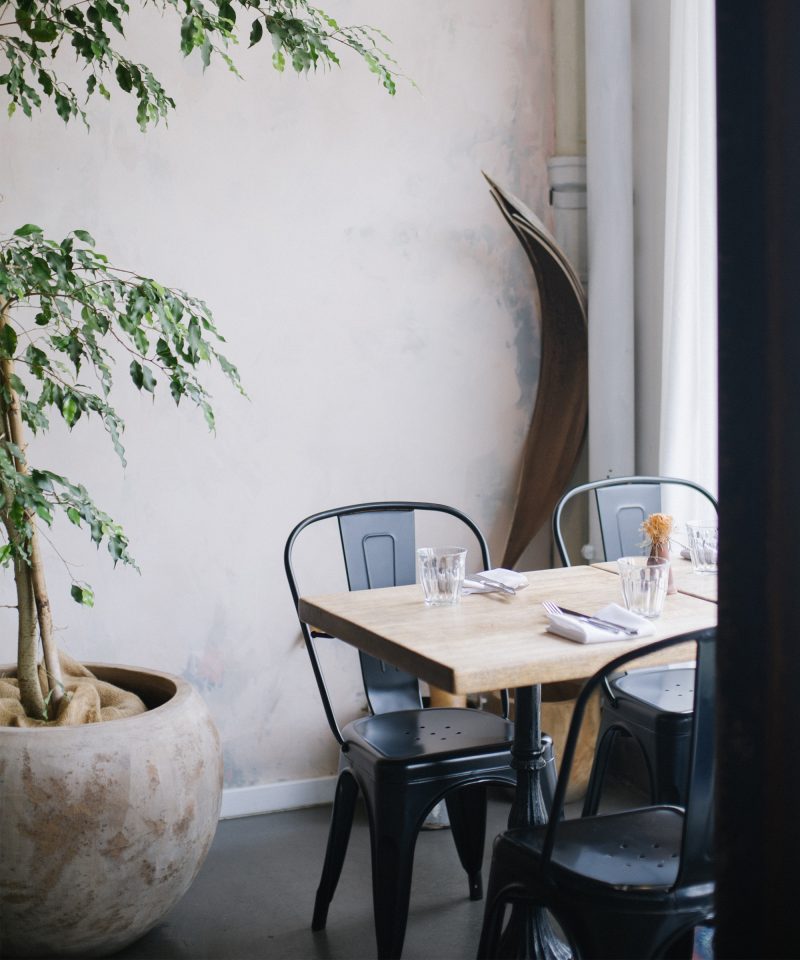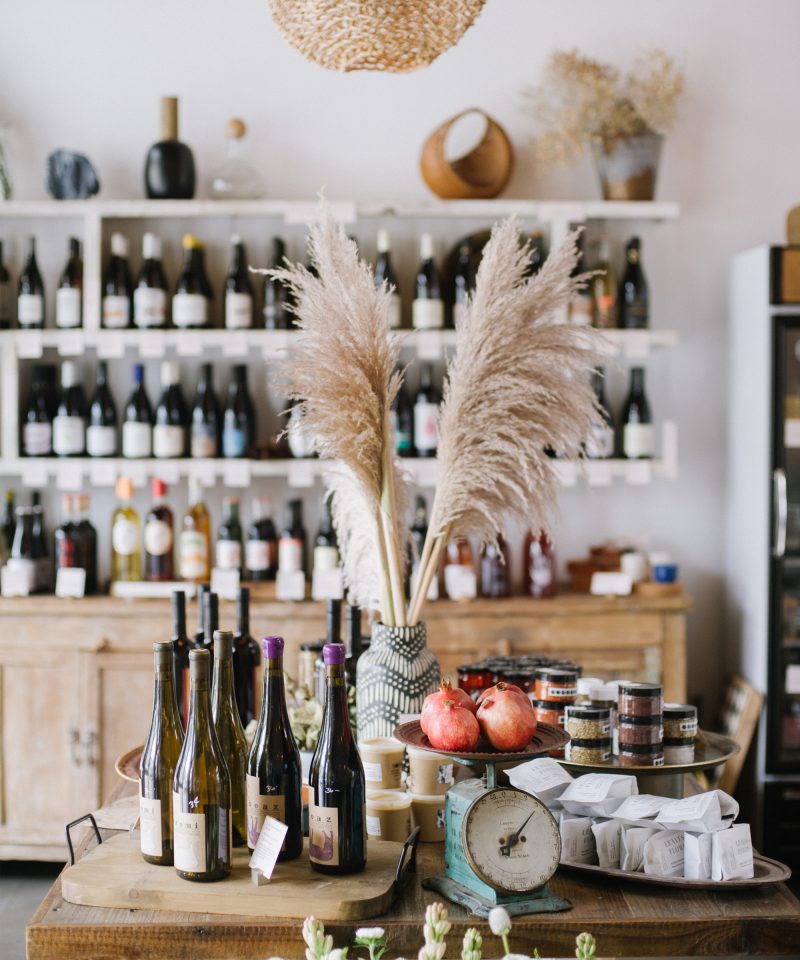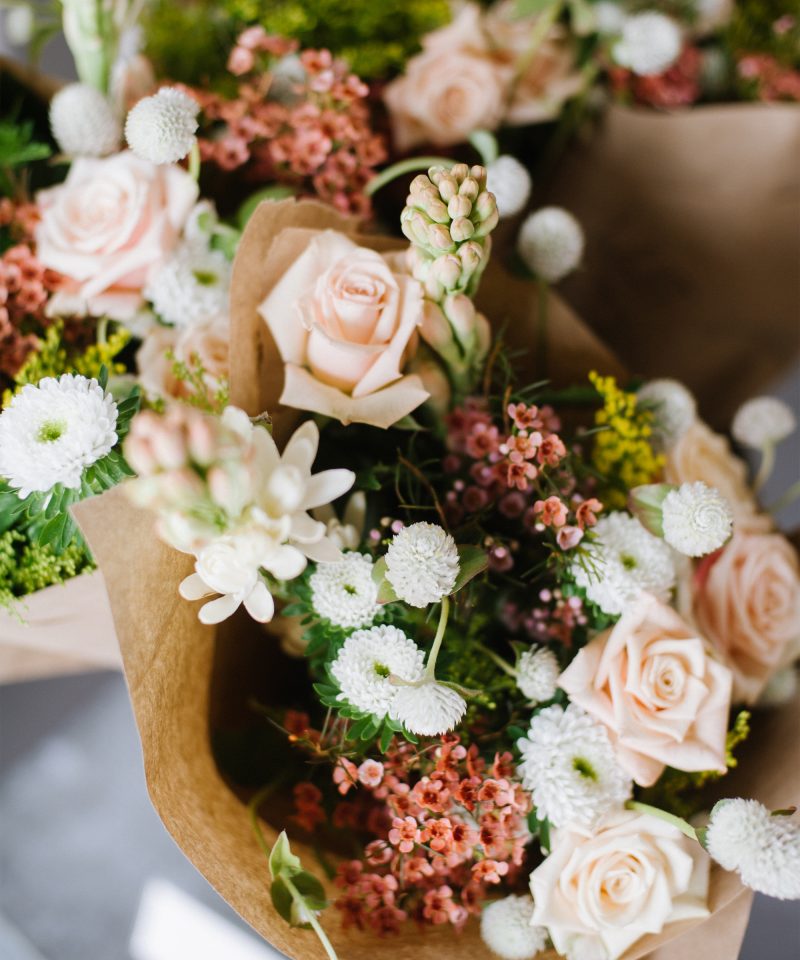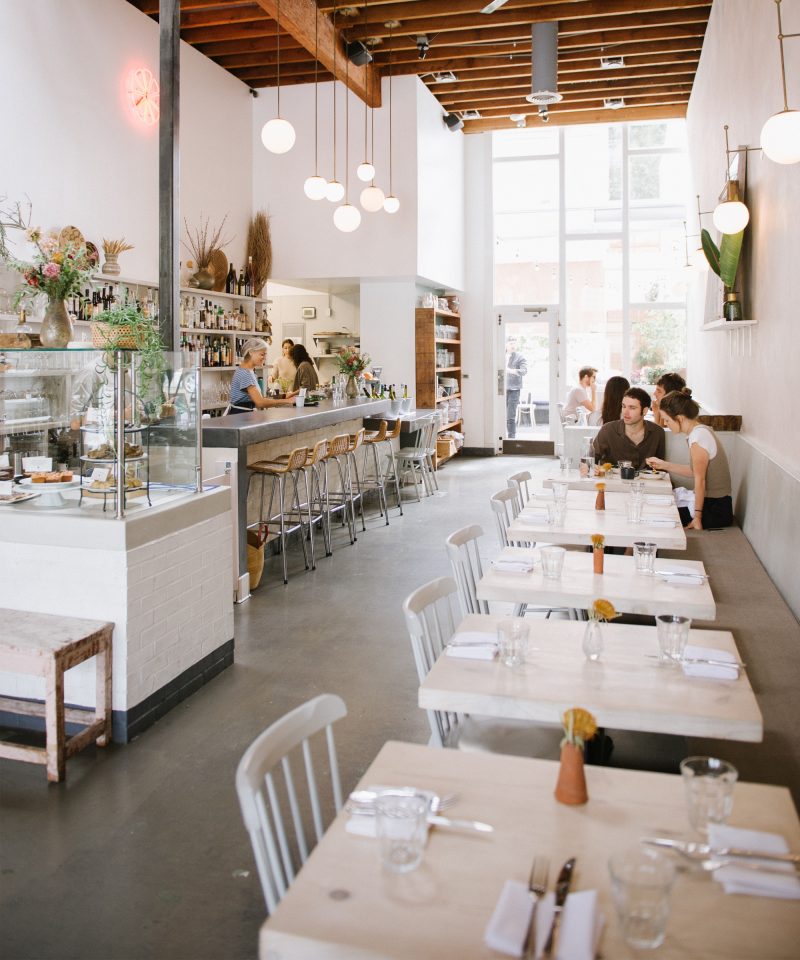 Rip & Tan: You both have backgrounds in writing about food—what made you want to take the experience off the page, so to speak?

Heather Sperling & Emily Fiffer: We were both ready to move from writing about and cooking food to building something tangible. We saw the industry we spent so many years critically observing was in desperate need of change, and we wanted to be a part of that change. Our concept felt timely, exciting, and like it was fulfilling a real need and had the potential to contribute in a real way to the landscape. But we couldn't abandon writing entirely—we wanted to share Botanica's recipes with anyone and everyone, no matter where they live! Botanicamag.com is designed to be a digital representation of the brick and mortar restaurant. Poor thing has been a bit ignored since we opened, but our hope is to build it back up and fill it with recipes we've created over the past year and a half!

Rip & Tan: Who are you favorite food writers, cookbooks, or books about food?

Heather Sperling & Emily Fiffer: Emily: Jim Harrison, Laurie Colwin, Edna Lewis, Tamar Adler, Elizabeth David, Nigel Slater, Anna Jones, Patience Gray…the list goes on (and on, and on!).

Heather: I couldn't/wouldn't want to live without my beloved cookbooks from Najmieh Batmanglij, Claudia Roden, Penelope Casas, Madhur Jaffrey, Ana Sortun and David Tanis. Shoutout to newcomer Alison Roman, whose first book (Dining In) is absolutely killer. As for restaurant cookbooks, Prune, Chez Panisse, Zuni Cafe and Ducksoup (in London) are my all-time favorites, and massive sources of inspiration.

Rip & Tan: The New York Times said that "a concern for positive social impact permeates hiring practices and incentive programs"—can you explain a bit more about the philosophy that guides the way you hire and train your staff?

Heather Sperling & Emily Fiffer: We built Botanica not just to feed people food they want to eat, but to create a company and a culture that's far from standard in our industry—in fact, our approach is a specific response to what we witnessed in our many years of documenting the restaurant world. To that end, we work extremely hard to foster an atmosphere of openness and respect, by way of open communication and support rather than aggression and pessimism. We pay our staff a living wage and provide health insurance to anyone who works more than 20 hours a week. We devote time and resources to working with local charities and non-profits. We think A LOT about the impact our business can have on its staff, its customers and its community. This might sound obvious, but we hire people who want to be here—that can almost matter more than restaurant experience, because we can teach anyone anything! We do a lot of talking to our staff about our philosophy to ensure they're well-versed, comfortable and on board. That knowledge about our value system makes them excel in their positions because they're engaged on a deeper level.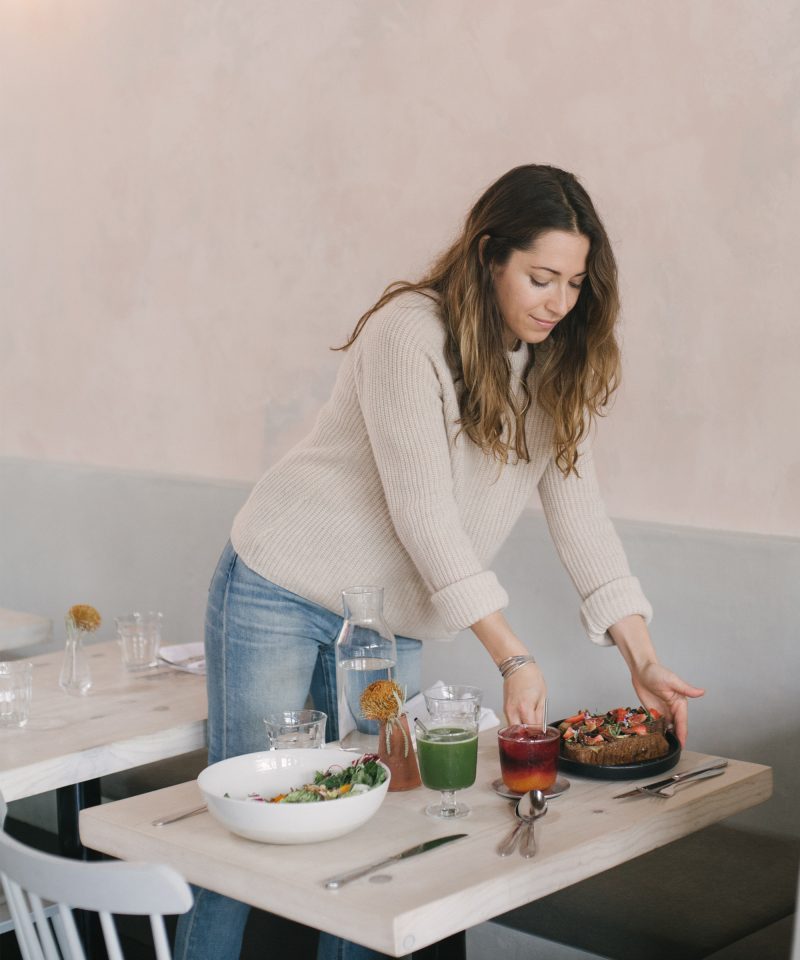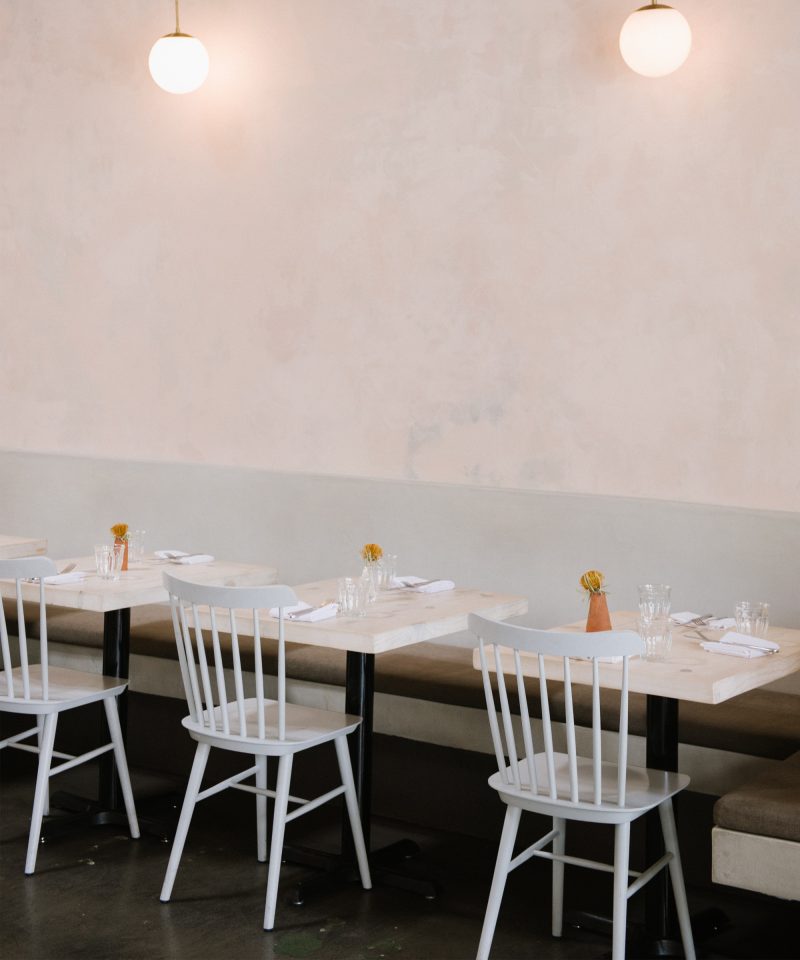 "We built Botanica not just to feed people food they want to eat, but to create a company and a culture that's far from standard in our industry. We work extremely hard to foster an atmosphere of openness and respect."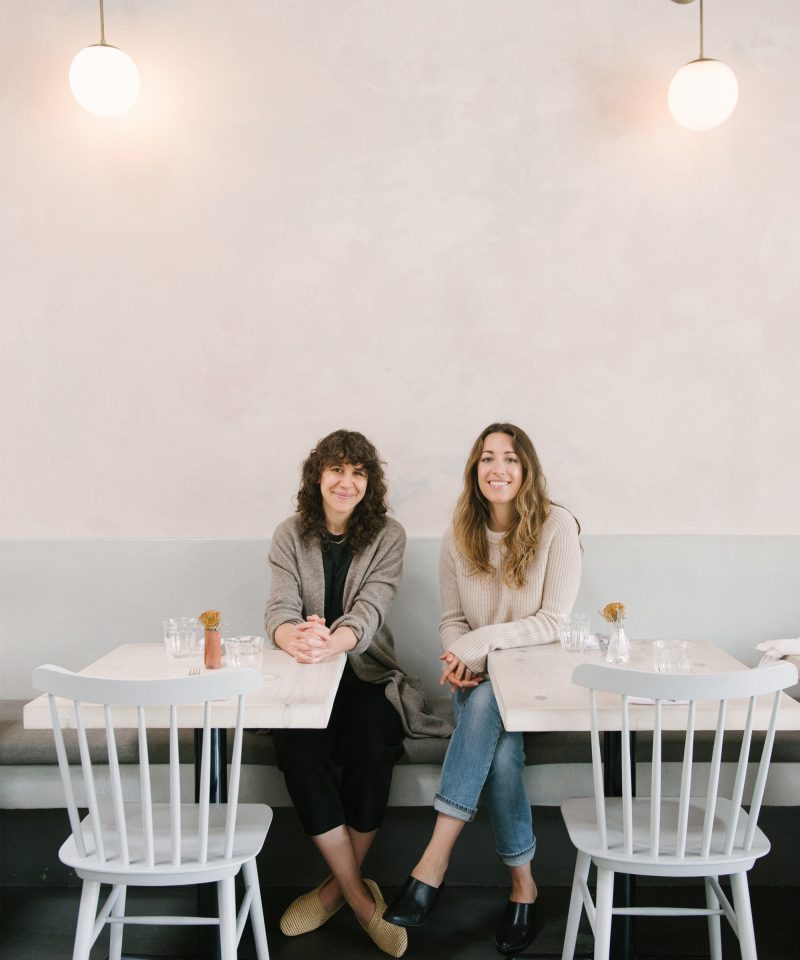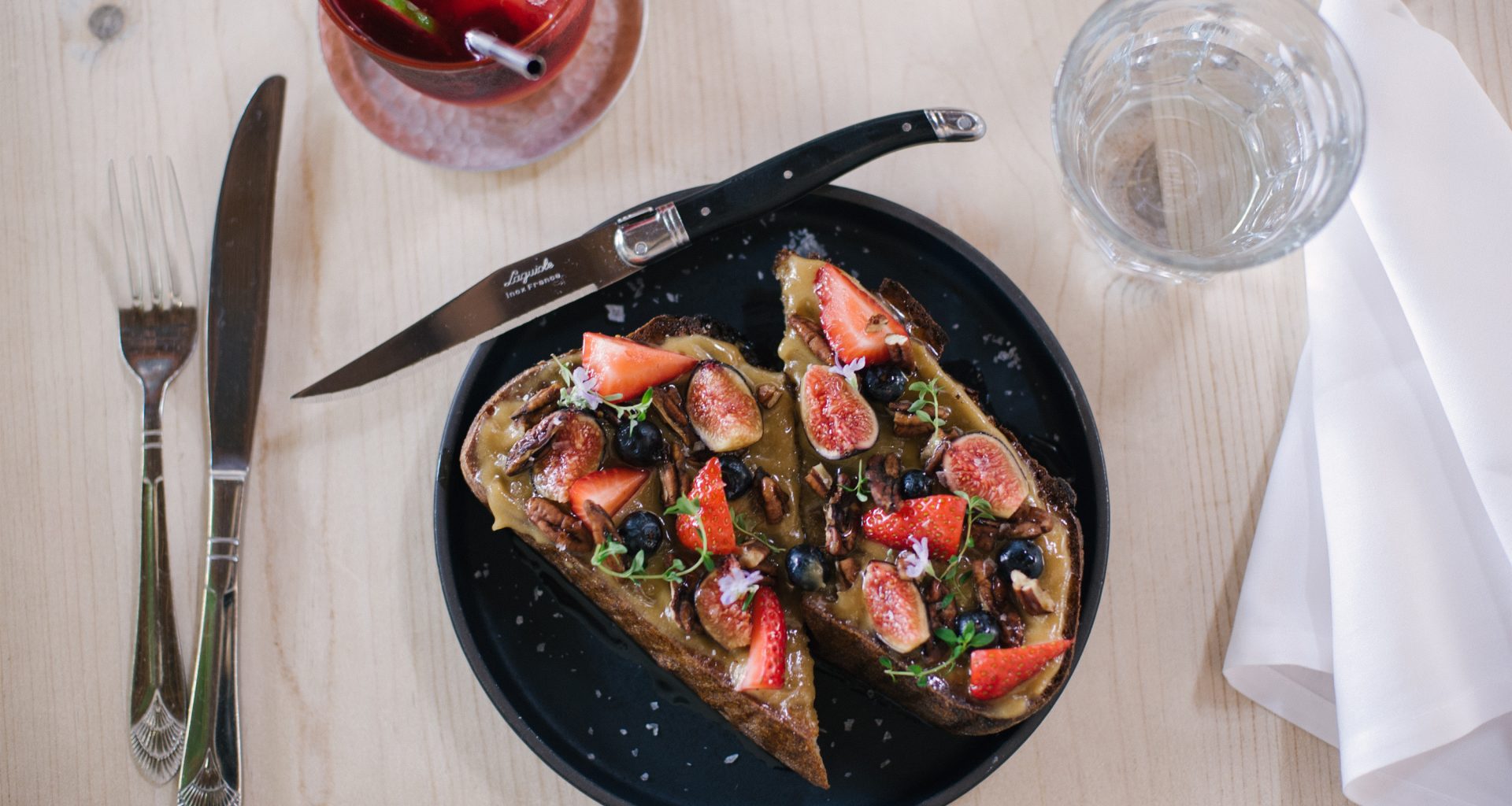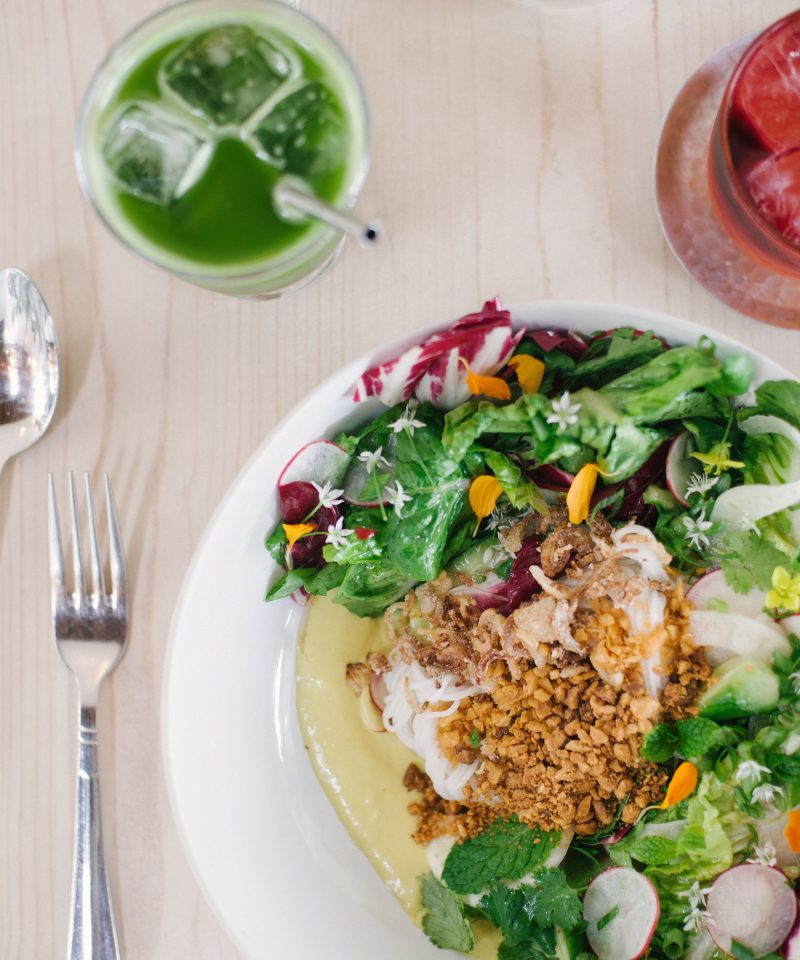 Rip & Tan: One thing we love about Botanica is its impeccable design (note from our copywriter upon her first visit: "I could fall in love in this lighting!"). How did you approach the look and feel of the space?

Heather Sperling & Emily Fiffer: Thank you! Designing a space that felt as comfortable and inspiring as someone's beautiful home was extremely important to us. We relied on local makers to help us do just that, from ceramicists and wood workers to working with our neighbor, Lawson-Fenning, to build our light fixtures. Our designers, Wknds, are a husband and wife who lived just up the street from the restaurant. They truly understood our vision and helped bring it to life. Lastly, we poured ourselves into the space: Objects from our travels (and our grandmas!) line the shelves; a selection of our favorite cookbooks are stacked at our service station; we scoured flea markets to find pieces to add character and color. Touches like that add personality and warmth to the space. We want our daytime atmosphere to feel bright and cheery, and nighttime to be romantic and dreamy — and we're obsessive about adjusting the lighting and music to ensure that! So glad you took notice :).

Rip & Tan: What produce or dishes are you most excited about right now?

Heather Sperling & Emily Fiffer: It's hard to pick favorites! But if we must: passion fruit is one of our most beloved local delicacies. We make a passion fruit curd that's outrageously good—our favorite way to eat it is with local berries, whipped organic cream and candied lovage from Heather's garden. Simple and delicious! We're also crushing hard on our new fall mezze platter: sweet potato hummus; miso- and fried garlic-marinated scarlet runner beans; marinated olives; an apple-fennel salad with dukkah; six-minute eggs with salsa verde; and Bub & Grandma's toast. YUM.

Rip & Tan: What were some of the challenges or lessons you learned in opening your first restaurant?

Heather Sperling & Emily Fiffer: Too many to count, but a couple big ones: First, the power of intention is real. If you figure out your foundational values at the get-go and stick with them through every decision, the end result will be what you imagined and hoped it would be! Having a strong philosophy and perspective is just so important. Second, it's essential to take care of yourself if you want to be a good partner, boss and colleague. Being strung too thin isn't sustainable, and it requires a LOT of effort to keep ourselves feeling good, happy and energized on a daily basis. Taking care of ourselves has basically become a second job…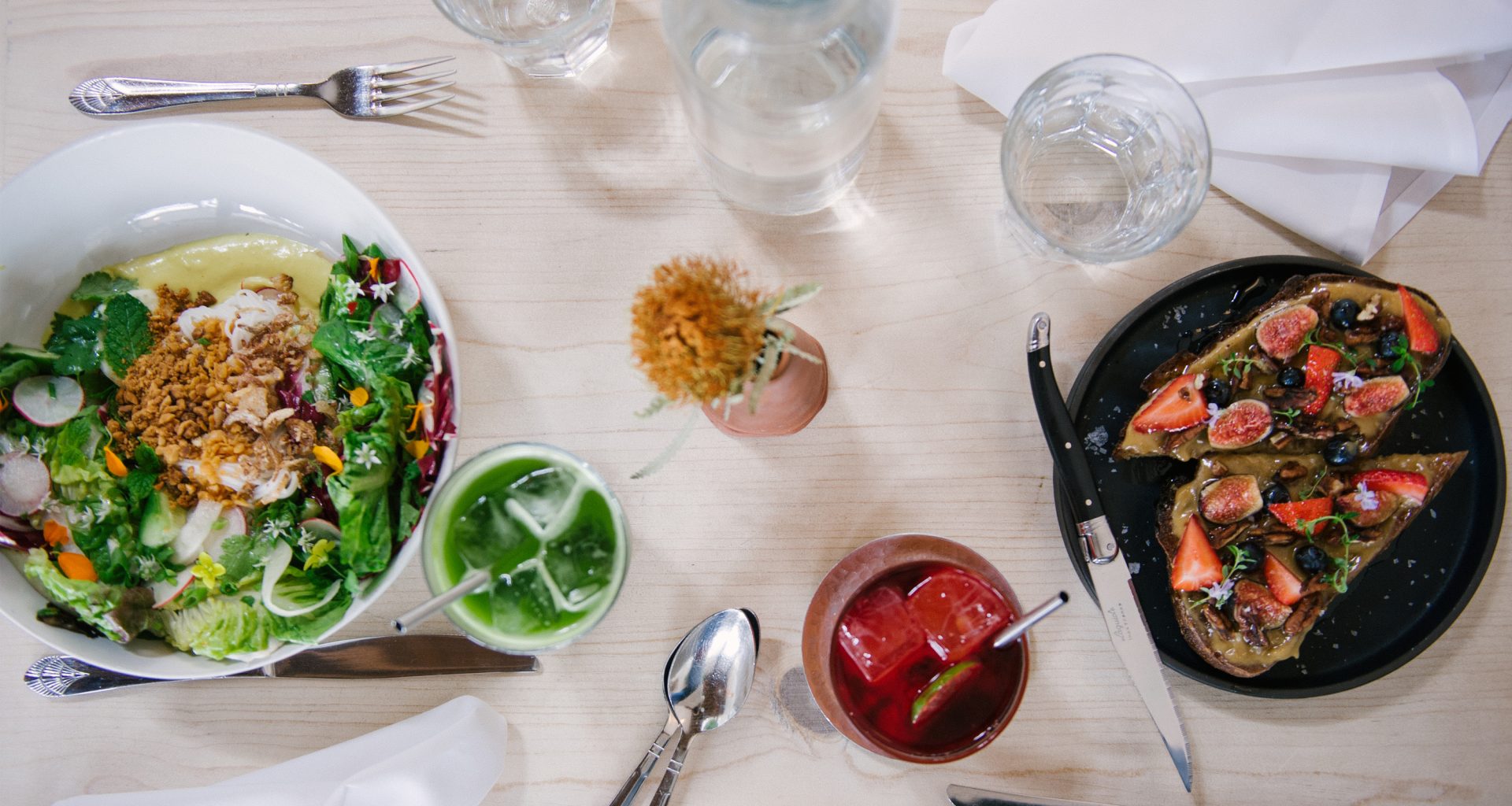 Botanica's Maple Tahini Toast
Botanica's Rice Noodle Salad with Miso Coconut Turmeric Dressing
Recipe
Botanica's Maple Tahini Toast
Ingredients for the Maple Tahini
1 cup

237 ml

tahini (we love Soom)

1/4 cup

59 ml

maple syrup

1/4 cup

59 ml

fresh-squeezed orange juice
Ingredients for the Cinnamon-Maple Pecans
1 cup

237 ml

toasted pecans
1 Tbsp maple syrup
1 tsp cinnamon
sea salt
Ingredients for the Maple-Tahini Toast
1/2 cup

118 ml

ghee* for toasting
4 pieces delicious crusty bread (we use Bub & Grandma's 30% rye)

1/2 cup

118 ml

Maple Tahini

1 cup

237 ml

mixed berries cut any large ones in half or quarters

1/2 cup

118 ml

Cinnamon-Maple Pecans
Maple Syrup for drizzling
1 sprig thyme
sea salt
For the maple tahini
Add the tahini to a Vitamix or food processor. With the motor on low, drizzle in the maple syrup and orange juice until emulsified, thick and glossy. Pour into a bowl and set aside.
For the cinnamon-maple pecans
Preheat your oven to 350F and line a baking sheet with parchment. In a small bowl, toss all of the ingredients until well combined. Toast the pecans until fragrant and toasty, about 10 minutes (you want them toasty, but not burnt… they'll crisp a bit as they cool!). Remove and cool.
To assemble the toast
Heat a cast iron pan or griddle to medium, add the ghee, and then toast the bread until golden on both sides (you want to retain the chew in the middle). Spread a generous layer of tahini over each piece of toast. Divide berries across the toast, then the pecans. Drizzle each piece with a good bit more maple syrup, garnish with a few thyme leaves and a sprinkle of sea salt. Serve with a proper knife!