Living
Stylist Brit Hines Brings Us Inside Her Family's Montecito Marvel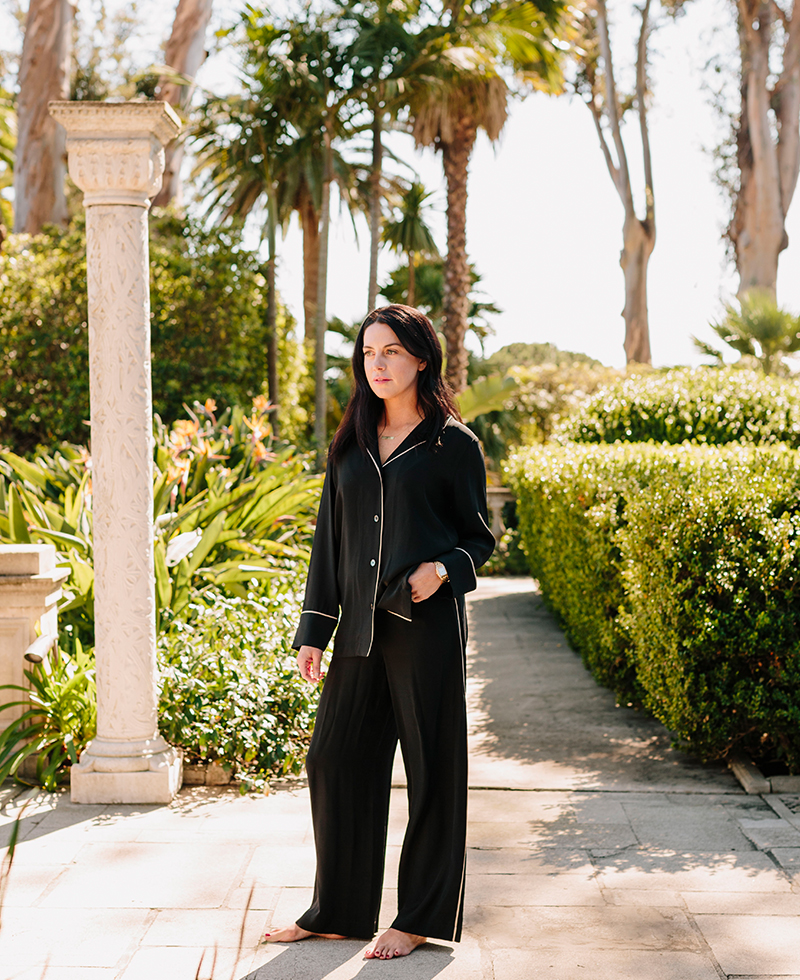 For designer and stylist Brit Hines, one half of the sister-stylist duo
ELKIN
, Montecito is more than a weekend getaway for her family—it's a marvel where memories are made. Here's your proof: the very same place she tied the knot with her husband, Billy, is where her two young sons now play in the sun. We visited Brit at her family's space for a noteworthy lesson in California style that transcends any and every aesthetic.
Rip & Tan: From designing your own line to celebrity styling, your fashion experience is as multi-faceted as they come. Tell us about your career beginnings and your evolution with Elkin. What made you decide to transition from designing to full-time styling?

Brit Hines: My sister, Kara, and I launched ELKIN in 2010, and within our first 2 months, we were picked up at several retailers, which was much sooner than we had anticipated. This was back when direct-to-consumer wasn't a big thing, and rather, having several stockists was most important. Shopbop did a huge order before we even officially launched, so Kara and I had many sleepless nights getting everything in order. There are so many little details that go into having your own line, especially with production and shipping guidelines. Kara came from a strong fashion, textile, and production background, and she truly spearheaded everything to get us up and running. We were always going to New York to show in front of stores and buyers, schlepping so many garment bags through wind and snowstorms. We worked non-stop, just constantly hustling. But we have fun memories!

Our first studio was in downtown LA, where we spent much of the early days of ELKIN. Over time, retail changed and so did our business. We loved designing, but eventually, brands and clients started asking us to style little things because they had loved the aesthetic we created— a lookbook here, a photoshoot there. Styling began to take up more time than we thought, but we really loved it—we loved being able to dress different girls and work on different editorials and just play a different game of dress-up. That's when we decided to put clothing production on hold and go full-time with styling. It evolved in a really organic way, and it was nice to be on the other side, choosing brands rather than being the one chosen (or not chosen). We spent so many years in front of people pushing our own brand, so we had a deep respect for small labels and the art of editing.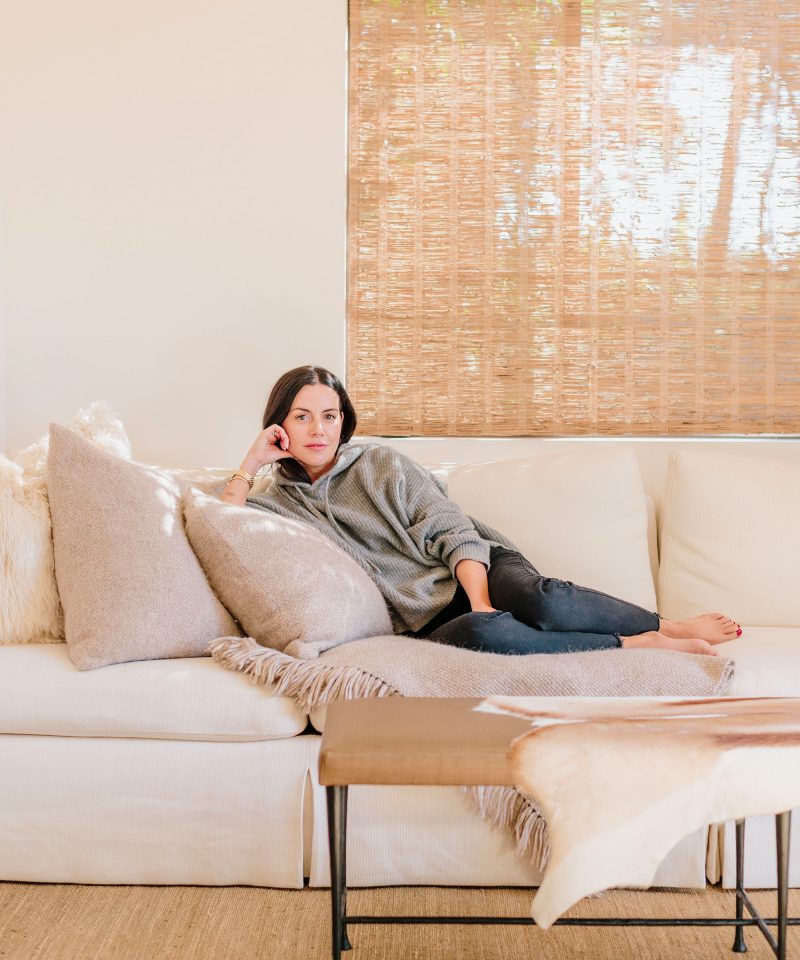 Rip & Tan: Getting dressed is more than a daily act—it's a form of free-flowing expression. From client work to personal wardrobe decisions, how do you use fashion as a creative outlet?

Brit Hines: I've been so lucky to use fashion as a creative outlet in my life—designing clothes, making creative decisions on a clothing line, styling clients for red carpets, styling clients for their personal street style, styling editorials or advertising campaigns, even dressing my boys now…it's all creative in different ways, and being able to have this outlet and be expressive is just so rewarding.

Rip & Tan: What are your greatest influences and sources of inspiration?

Brit Hines: Travel: going to new places and experiencing new cultures always inspires me and influences creative decisions.

My sister and partner Kara: her creativity is so inspiring and she is so unabashedly herself…she has always used fashion as a creative outlet and it inspires me to see the way she views the world through such a unique lens.

My husband and my boys: my husband has incredible taste and I truly value his opinion on everything, and my boys are obviously a huge source of inspiration.

Los Angeles: my hometown never gets old to me.

Music: I've always been inspired by music. It's fun to now see my oldest son so inspired by music. He is obsessed with David Bowie at the moment—he loves his costumes and "face paint," and he knows all the words to his songs (that he sings with a microphone while dancing).

Vintage: vintage was the backbone of ELKIN when we first started, and it is still the strongest influence in our styling and decisions…I'll always be inspired by vintage and I love anything rich in history.
Rip & Tan: How would you describe your personal style aesthetic?

Brit Hines: My personal style aesthetic has always been super effortless and not trend-driven. I grew up in LA and that upbringing has definitely influenced my style. I have a very California aesthetic—everything is relaxed and casual. I'm definitely a denim girl and have always preferred sneakers and chic flats to a pair of heels. I love a mix of masculine and feminine, and I gravitate towards classic pieces that I can mix with more interesting accessories. I love looking polished while staying effortless and not trying too hard. I also have always mixed vintage with contemporary for as long as I can remember…mixing vintage in always adds a unique touch.

Rip & Tan: What wardrobe essentials do you think every woman should have in their closet?

Brit Hines: Great denim—fit is crucial and so is the wash. An aged denim or vintage wash seems to stand the test of time.

A lightweight cashmere sweater.

A classic blazer.

Special, personal jewelry that you can layer.

A white button-up.

A great pair of black flats and a great pair of black stilettos.

A chic handbag that can go with any outfit.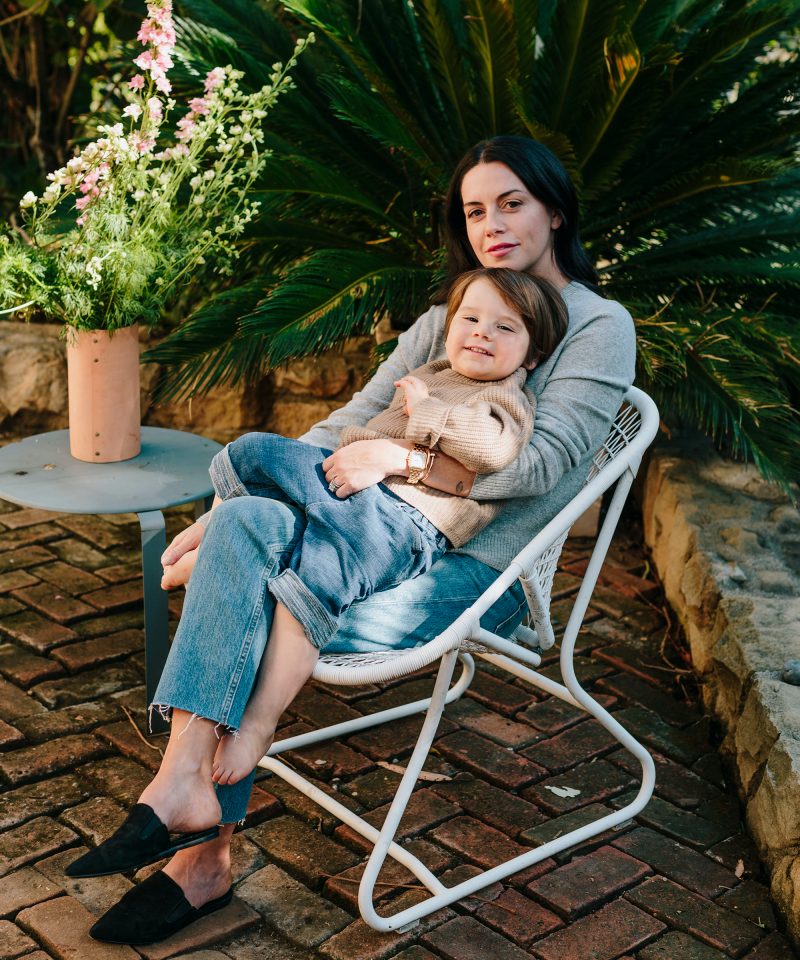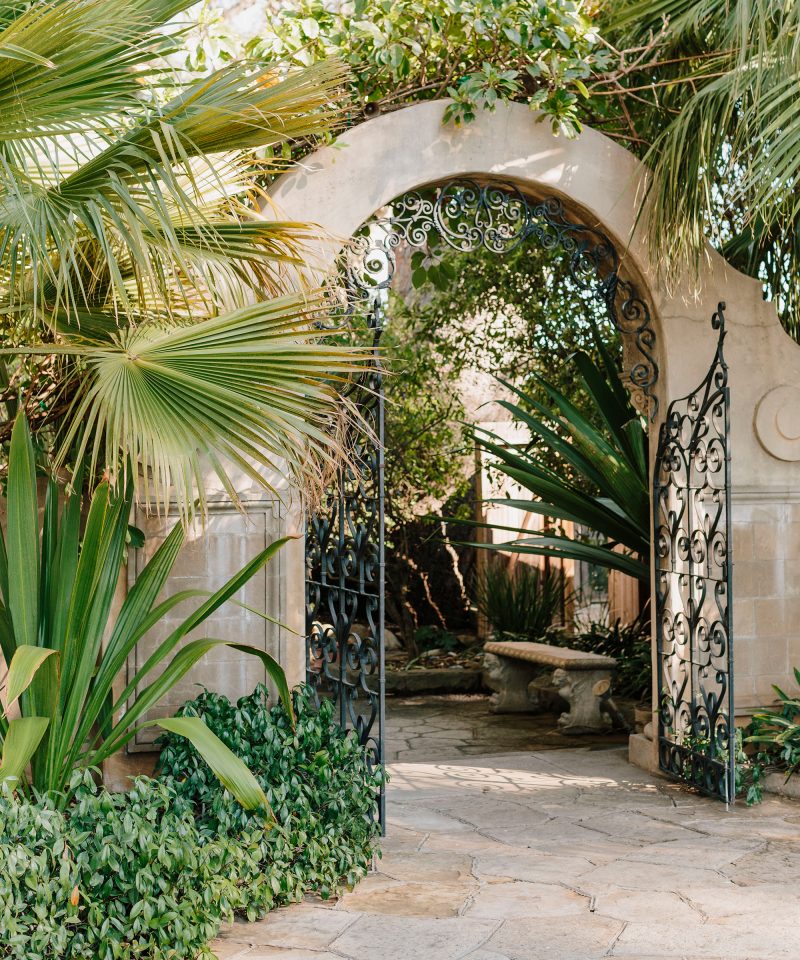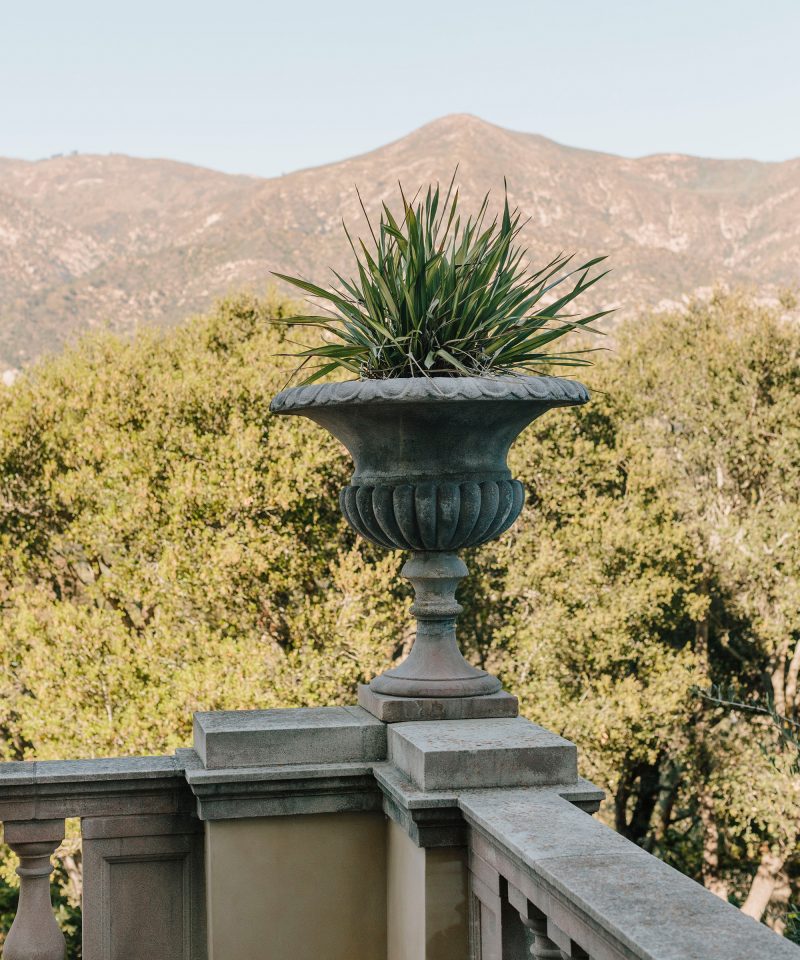 Rip & Tan: While you didn't design your family's Montecito retreat, the architectural influence of California is abundant. How does the west coast sensibility inform and inspire you? What makes this space feel like home?

Brit Hines: The grounds are so beautiful. The trees are over 150-years-old and the landscaping feels so classic California. When you enter, you just feel so relaxed and at peace. The interior design of the house is a testament to my mother-in-law's incredible taste and sense of style. She worked with her interior designer Ann Holden to create such a balance of effortless and elegant. In designing the interior, she wanted a nod to the old world with a California contemporary feel—peaceful and calm. Her inspiration came from her head: things she had seen traveling, homes they had in the past, clippings she had kept from many years prior. She had the upstairs function as the formal entertaining area and the downstairs function as the entertainment area for children and friends—and now grandchildren.

It's truly such an inviting home, and all the cooking we do and games that we play downstairs make it even cozier. Growing up in LA, Montecito was always a special place to me, having had family there and being that it was such an easy getaway from LA. Now it has even more special meaning—Billy and I got married here and now spend a lot of time here. It has also been an especially amazing retreat during this pandemic.

Rip & Tan: What does living well mean to you?

Brit Hines: Living well to me is very connected to family and spirituality. It means living the best version of yourself. I find that when I'm taking care of my mind, body, and soul (as opposed to just focusing on one), everything is better. It makes for better connections and better decisions, which in turn makes everything more meaningful.