Food & Drink
Brown Butter Carrots from Sarah Britton of Naturally Nourished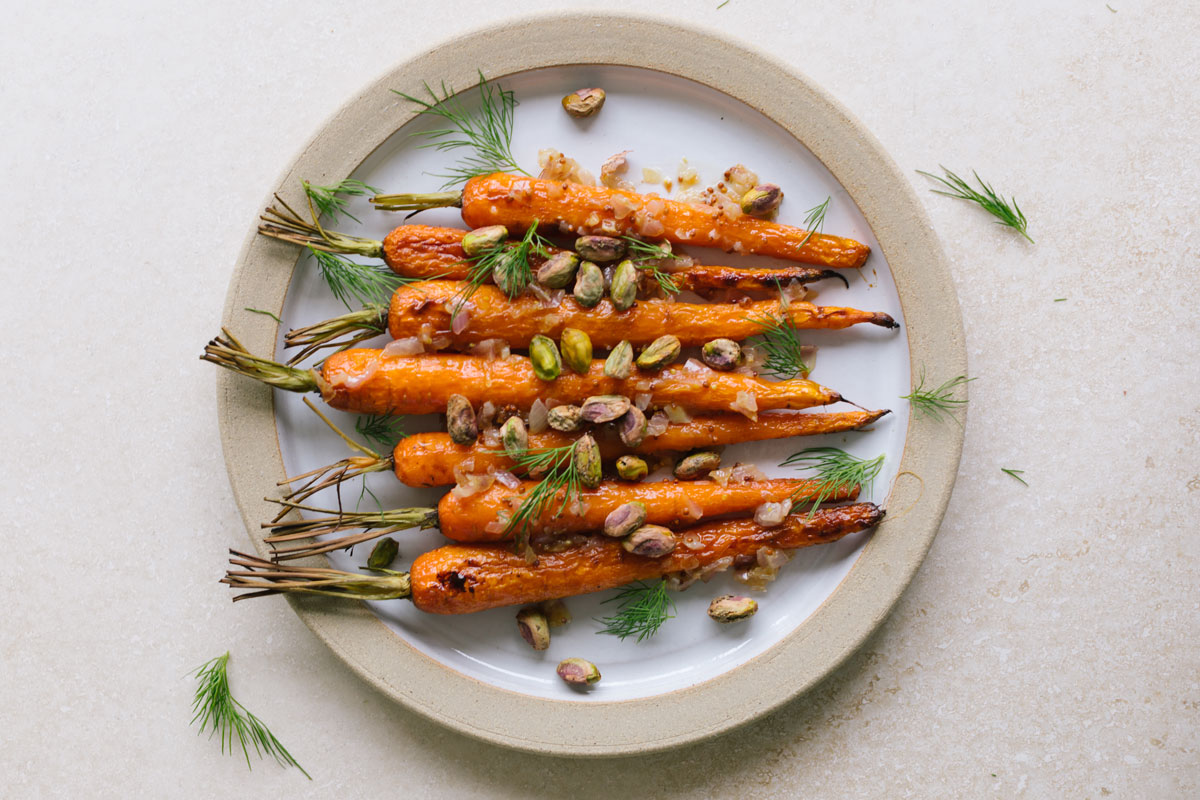 Sarah Britton, the holistic chef behind the popular food blog and cookbook "My New Roots", released her second title in February, called "Naturally Nourished". Not unlike her first book, this new tome is filled with beautiful, uncomplicated recipes that rely on whole, plant-based ingredients found in any grocery store. In other words, it's every health-minded home cook's dream.
I started making my way through this book with a vegetable side dish; Britton's brown butter carrots with pistachios and dill. It's a delicious choice for spring dinner parties and ordinary weeknight meals alike—though it has a "gourmet" appeal, it isn't difficult to make at all. I loved the use of coconut oil (for roasting) and pistachios, which add another layer of healthy richness to the carrots. Britton also wisely points out that the carrots can work as a main course when served over a bed of grains or legumes, such as cooked green lentils. I hope you enjoy! XXJKE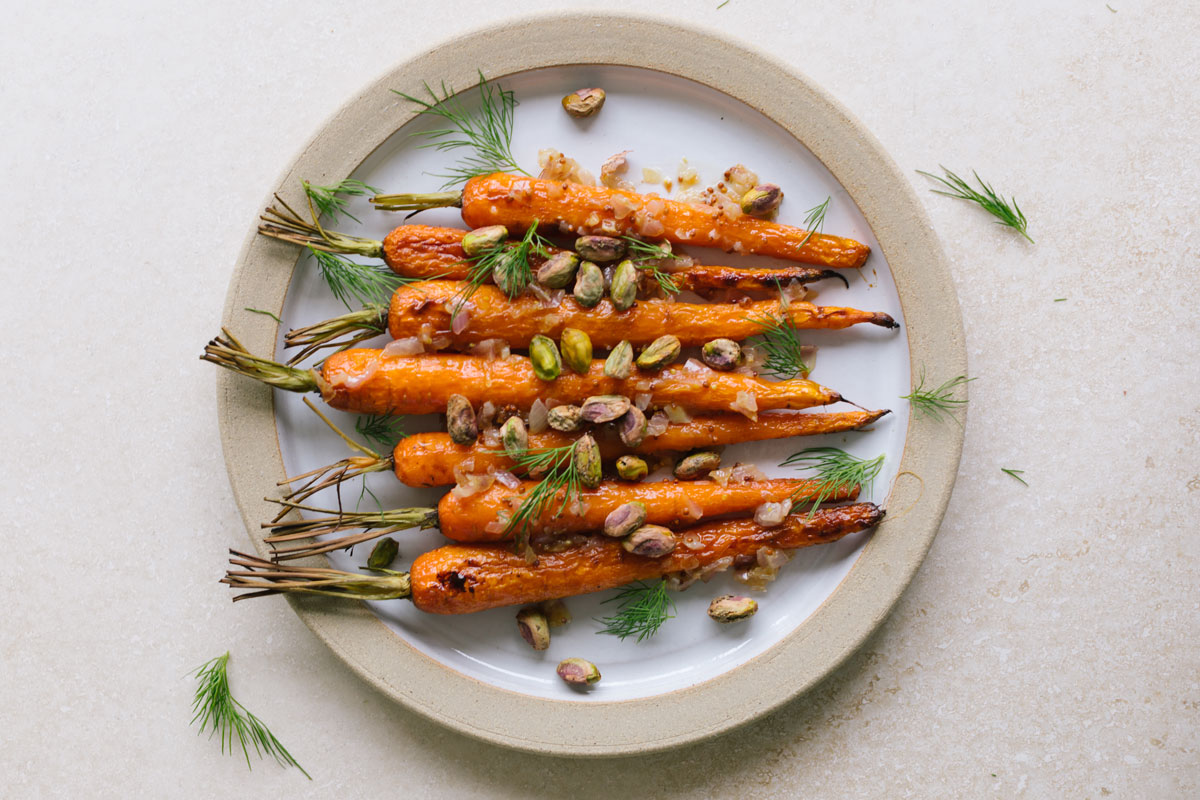 Brown Butter Carrots with Pistachios and Dill from Naturally Nourished
Recipe
Brown Butter Carrots with Pistachios and Dill from Naturally Nourished
Servings: Serves 2
Units:

Course: Sides
Cuisine: American
Ingredients
14 young carrots with tops
2 tablespoons coconut oil or ghee
1 pinch fine sea salt
2 tablespoons unsalted butter
1 shallot finely diced
1/2 teaspoon Dijon mustard
1 1/2 teaspoons apple cider vinegar
1 tablespoon raw, unsalted pistachios lightly toasted and chopped
1 handful fresh dill
Preheat the oven to 400°F / 200°C. Scrub the carrots well (do not peel them), and trim off all but 1 inch of the tops. Rub each carrot with a little coconut oil and place them on a rimmed baking sheet. Season with salt and roast until the carrots are tender and blistered, 20 to 30 minutes.
Meanwhile, make the dressing: In a small skillet, melt the butter over medium heat. Add the shallot and swirl the pan over the heat until the butter has changed color from yellow to light brown, 5 to 7 minutes (the butter can burn very quickly, so keep an eye on it). Remove from the heat and pour the butter and shallot mixture into a jar with the mustard, vinegar, and a generous pinch of salt. Seal the jar and shake vigorously to blend.
Remove the carrots from the oven and place them on a platter. Pour the dressing over top and scatter the pistachios and dill over top. Serve immediately (the dressing will harden if left at room temperature for too long).