Style
3 Uniform Staples Every Woman Needs in Their Wardrobe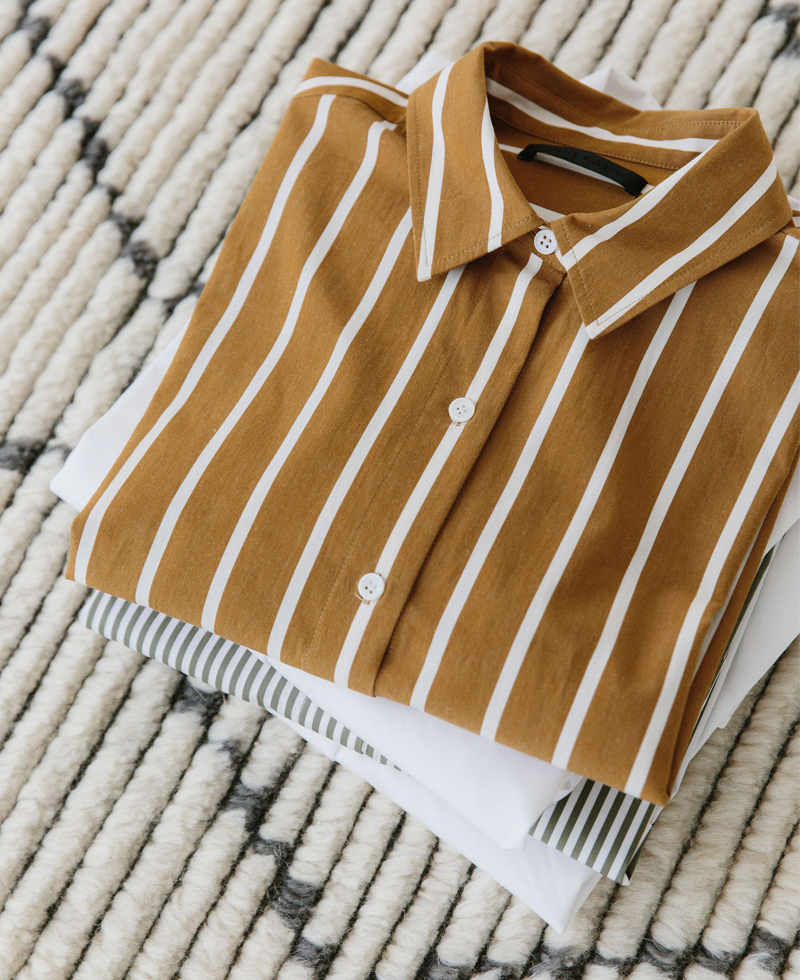 The daily ritual of getting dressed is different for everyone. There's the night before planner, the stand and panic persona, and the impulsive statement-maker. Whatever your style, we've all had our fair share of wardrobe writer's block. Enter 
the uniform
: classic pieces in neutral hues that make getting dressed the easiest part of your routine. Easy to wear, undoubtedly versatile, and entirely effortless, the
button-up
is a uniform's best friend—that's why we made not one, but three. Get to know the Classic, Boyfriend, and Collarless Shirt: the very best button-ups you'll ever meet.
The Classic Shirt
Aptly named, the Classic Shirt is as timeless and versatile as they come. This basic brings the best of the button-up to every wear: instant polish, luxe comfort, and everyday ease. With a standard fit and an entirely simple attitude, this is our go-to for dressier days, casual afternoons, and the Zoom call that requires some extra to-do. Worn with high-waisted denim of any color or your favorite workwear, there's nothing we love more than mules and a button-up for everyday dependability.
The Boyfriend Shirt
There's something to be said about a shirt that can work any which way, every single day. Enter the Boyfriend Shirt: an oversized all-star that brings an unmatched level of style to any outfit pairing. We designed this piece to work well with anything, and with a high-low hem and single pocket detail, this tops the list of favorites when it comes to effortless shirting. Whether you're on your way to the beach or a dinner date, we love to roll up the Boyfriend's striped or solid sleeves (and button it three-quarters of the way) for a look that's as memorable as it is essential.
The Collarless Shirt
Sometimes a collar isn't in the cards, and that's where the band collar comes into play. European in essence yet Californian at heart, our Collarless Shirt is both impactful and unforgettable—and with a slim fit and hidden buttons, it's essentially the wardrobe gift that keeps on giving. Fasten each button fully for a new take on workwear, or keep it open for a look that transitions seamlessly from meetings to after-work drinks. Say hello to the uniform piece that's ready for anything.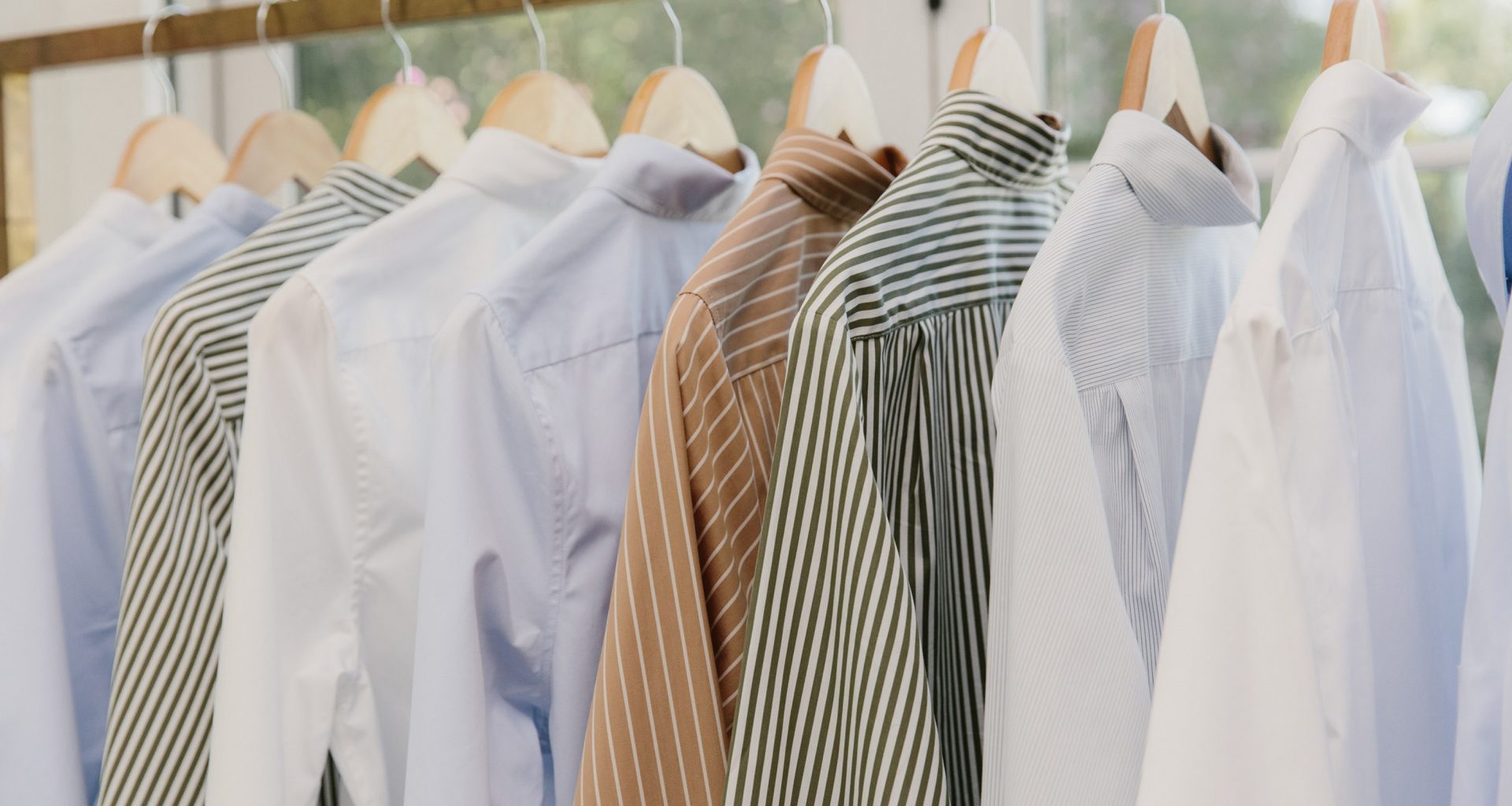 Photos by Angi Welsch,Nicki Sebastian