Food & Drink
Coconut Curry Yam Crostini Recipe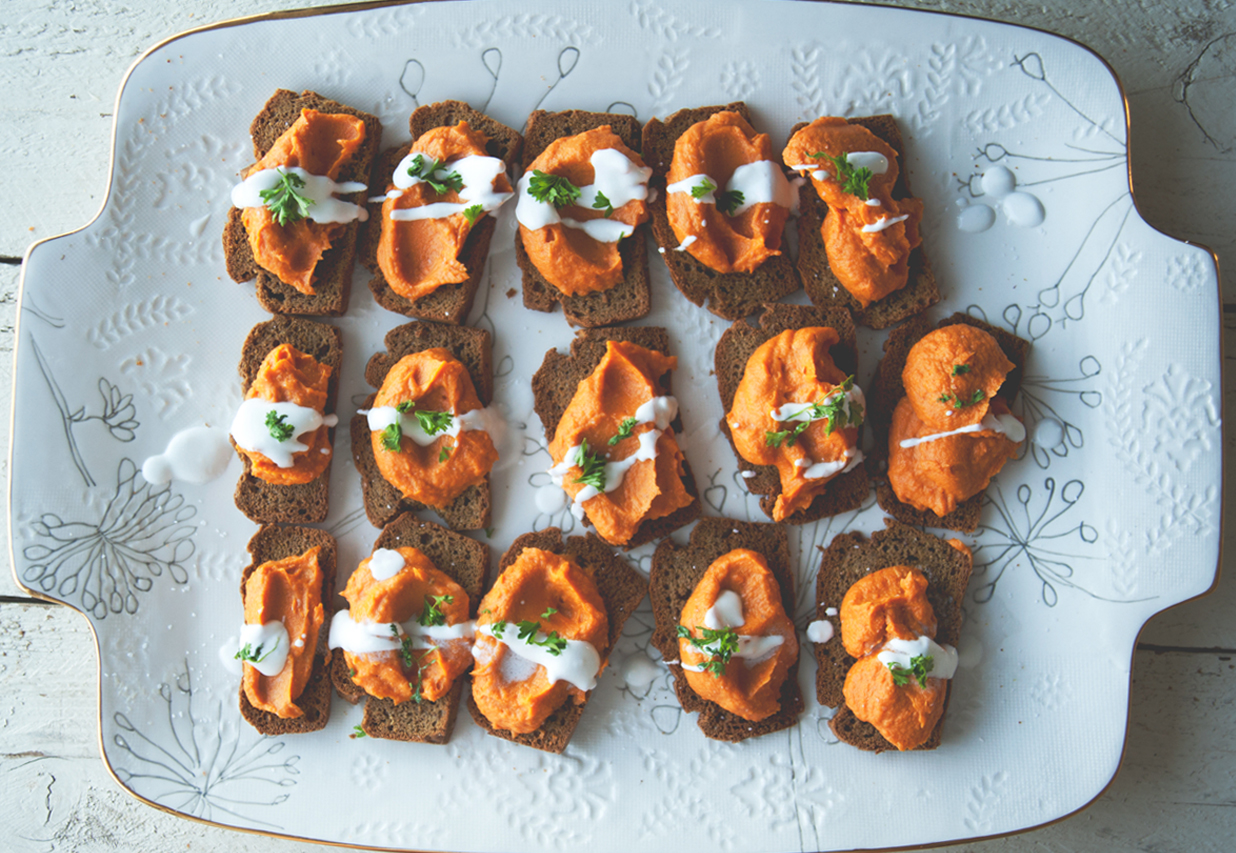 I'll be honest, I would have a hard time passing up anything the lovely ladies of Sweet Laurel Bakery whipped up, even if it wasn't of the all natural, grain-free, dairy-free and refined sugar-free variety. Happily, I don't have to worry about it, because everything that comes out of their kitchen is all those things, not to mention incredibly delicious. My newest obsession: their Coconut Curry Yam Crostini. Combining some of my favorite flavors, it practically screams fall, and would make the perfect app for a cool weather dinner party. XXJKE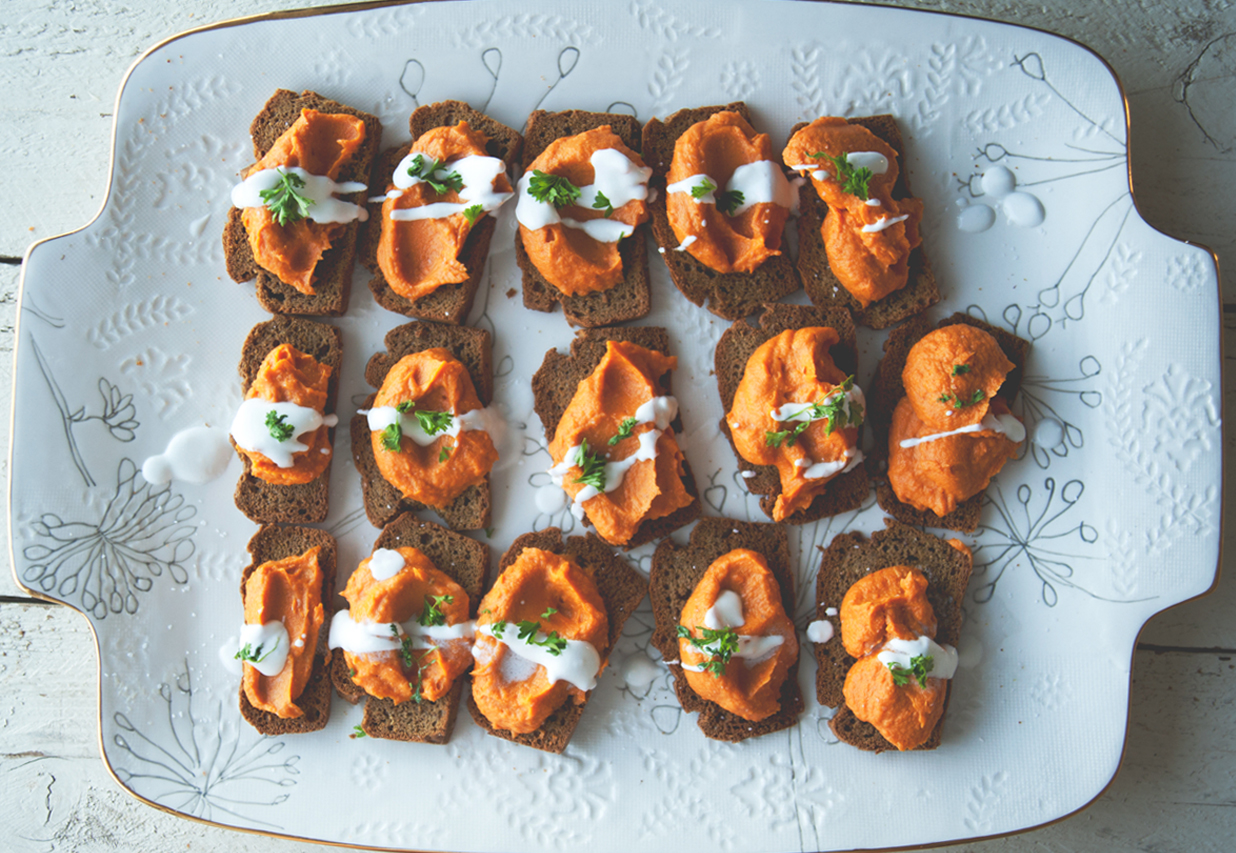 Coconut Curry Yam Crostini Recipe
Recipe
Coconut Curry Yam Crostini Recipe
Servings: 20 crostini
Units:

Course: Sides
Ingredients for The Crostini:
1 loaf tumeric bread cut into 20 slices

2 lb

1 kg

yams

1/2 cup

118 ml

coconut milk plus more to drizzle
1 teaspoon curry powder
1/2 teaspoon Pink Himalayan salt
1/2 teaspoon freshly ground black pepper

1/4 cup

59 ml

fresh cilantro leaves
Ingredients for The Tumeric Bread:
1/2 cup

118 ml

almond flour plus 1 teaspoon
1 teaspoon ground tumeric or 1 tablespoon juiced tumeric
1 teaspoon baking soda
1/2 teaspoon Pink Himalayan salt

1 cup

237 ml

raw cashew butter
2 large eggs plus 2 egg whites
1 tablespoon water
1 tablespoon apple cider vinegar
To make the tumeric bread:
Preheat oven 350F In a medium bowl, mix together all the dry ingredients. In a separate medium sized bowl, mix together cashew butter, eggs and egg whites in a mixer until smooth. Slowly add water to the mixer, followed by dry ingredients, then add apple cider vinegar. Pour into prepared standard sized loaf pan and bake about 20 minutes, or until a toothpick comes out cleanly.
To make the crostini:
Preheat oven to 350F. Place slices of tumeric bread onto baking sheets and toast for 15 minutes, flipping once. Remove and cool completely. Boil, roast, or microwave the yams until completely soft. Remove the peel, and place the yams, coconut milk, curry powder, salt, pepper, and cayenne in a food processor and puree. Adjust seasoning to your taste. Scoop a few tablespoons onto each piece of toast. Drizzle with coconut milk and garnish with cilantro.