Style
This Dress is the Secret to Summer Style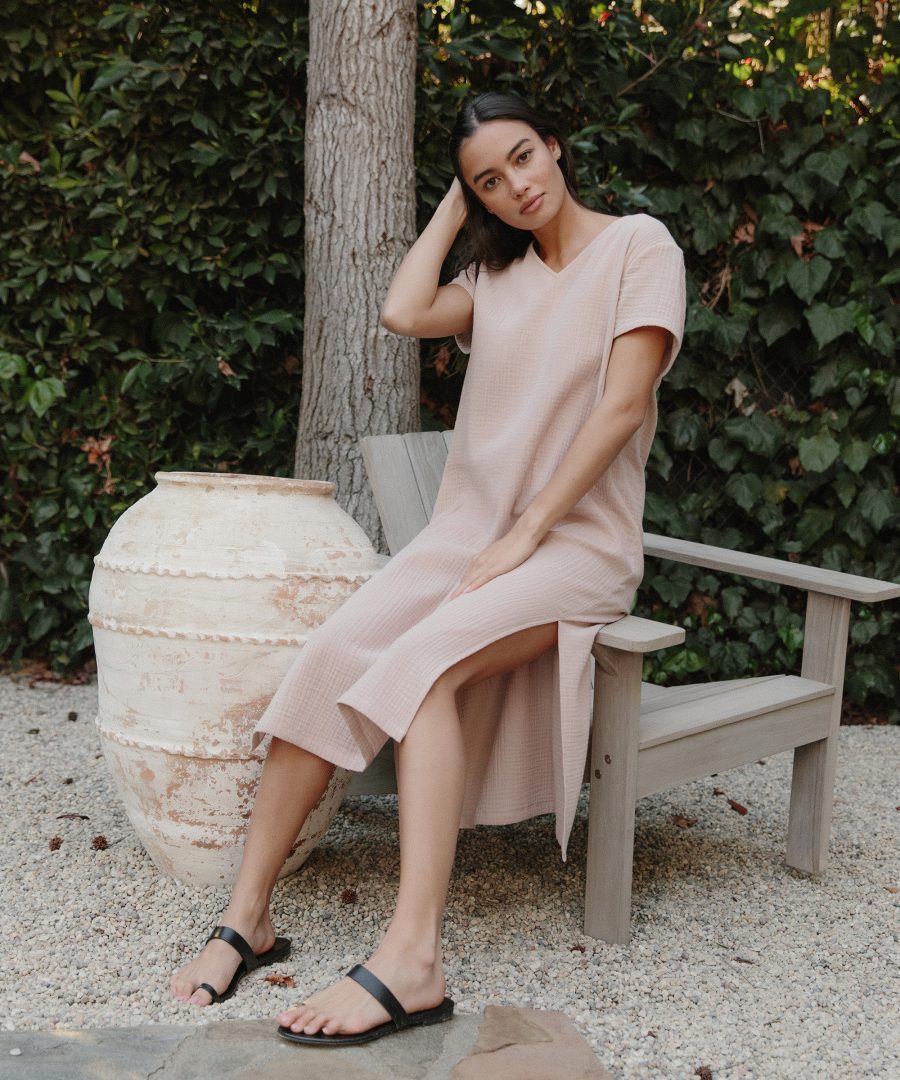 When the summer heat hits, we find ourselves reaching for one closet staple time and time again: the
Cypress Caftan Dress
. With a light-as-a-feather texture and a silhouette that you can dress up or down depending on the day, it's the wardrobe workhorse that's synonymous with summer style. From the beach to the backyard, here are three ways to wear our favorite cotton sundress.
Effortlessly Put-Together
A top tenet of summer style is simplicity—especially when it comes to looking and feeling your best with complete ease. With the
Cypress Caftan Dress
as your base, you can create an ultra-stylish outfit without missing a beat. We love this look for its elevated touch: by layering notes of green from head to toe, a simple sundress turns into a dressed-up classic that will pair perfectly with your impromptu dinner party.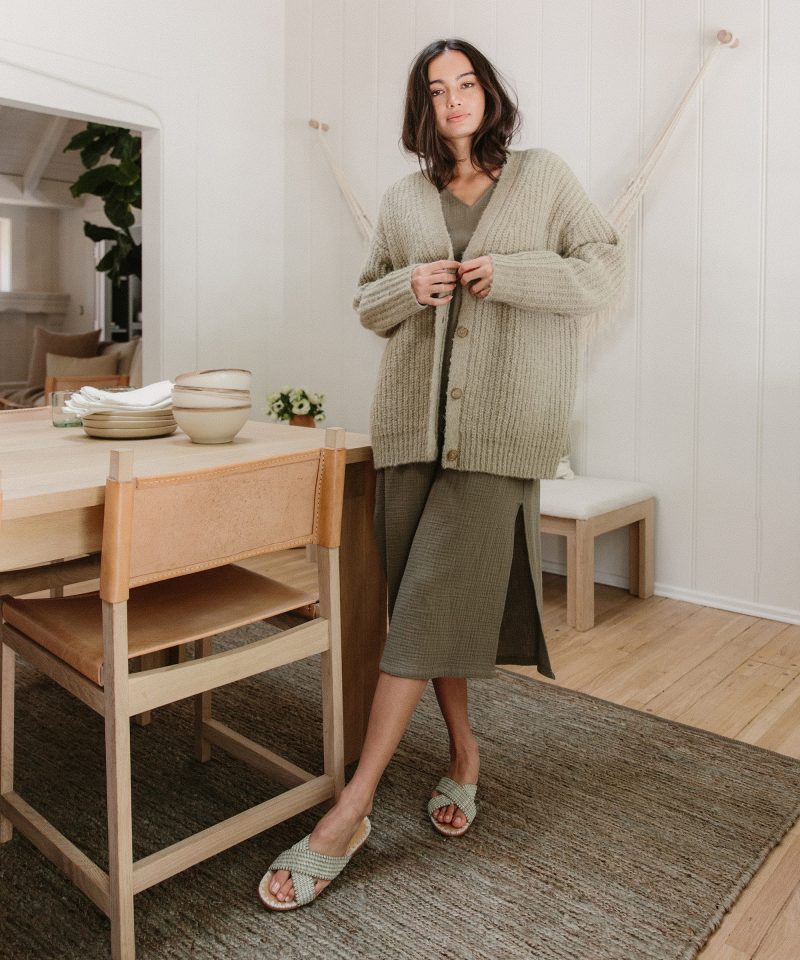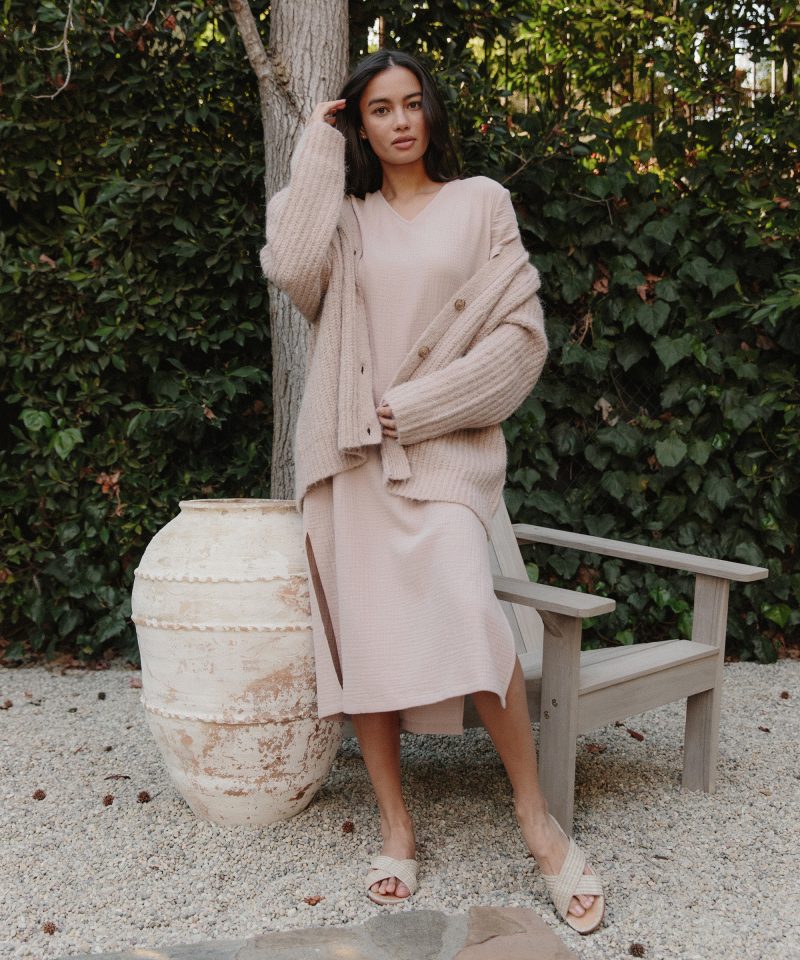 Laid-Back & Luxe
As the ultimate seasonal neutral, blush brings a soft serenity to any style moment, whether you're lounging in your backyard or heading out to lunch. Try pairing the 
Cypres Caftan Dress
with our
Cocoon Cardigan
in taupe—not only does this pairing give texture and form to the straight silhouette, but it also offers up a fresh take on summer simplicity.
Beach Day Casual
While the
Cypress Caftan Dress
has countless styling opportunities that work for almost any activity, its most classic outfit iteration is defined by its penchant for seasonality. Whether you're at the beach or walking through the streets, this sundress proves that sometimes all you need is sunshine to tap into the power of versatility.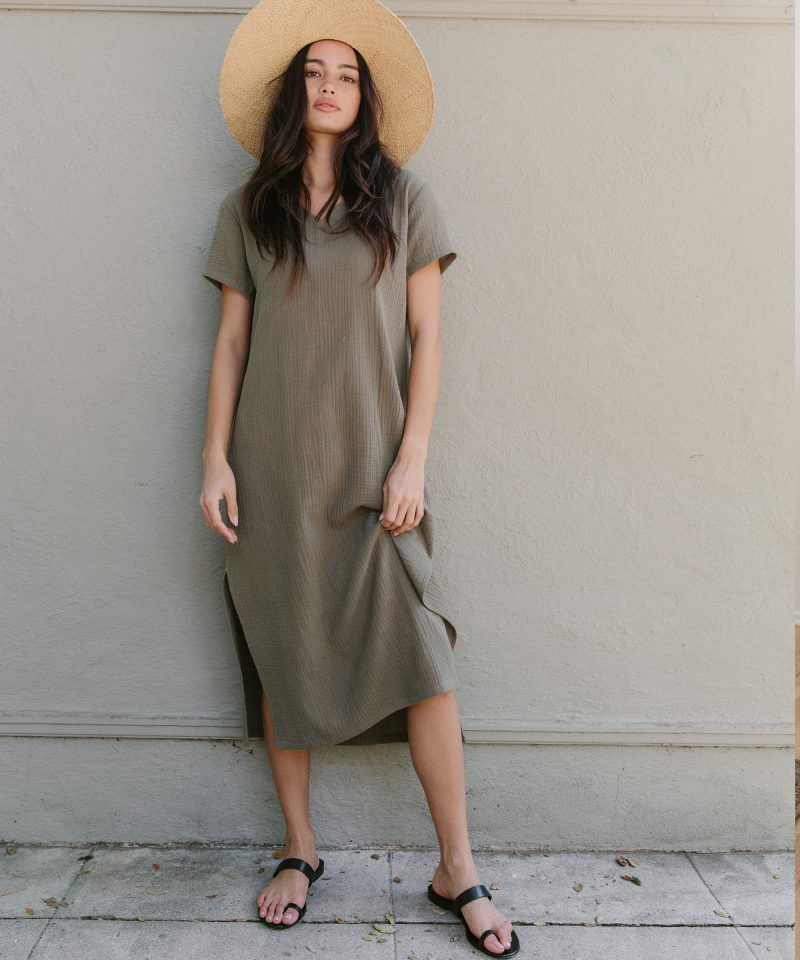 Photos by Nicki Sebastian