Wellness
Pillow Talk: Dame Products on Sexual Health & Wellness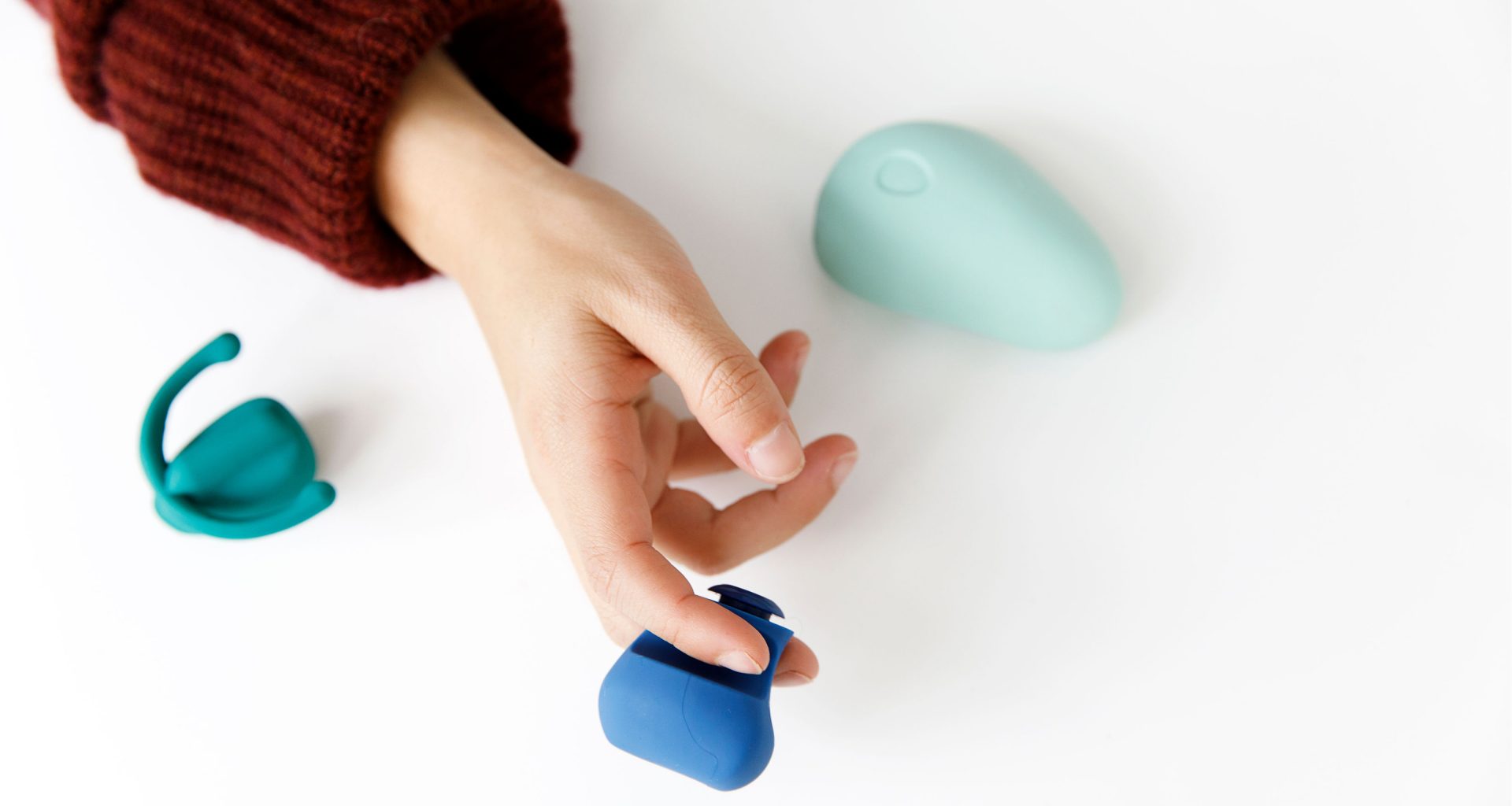 For the women behind Dame Products, "raising your vibration" means a little something different. With their ergonomically designed, forward-thinking sex toys, Alexandra Fine and Janet Lieberman are redefining the conversation around women's sexual health and satisfaction. Brains, beauty, and a passion for passion are just a few reasons we admire these innovators. CEO Alex answered all of our burning questions, and explains how a little action can go a long way.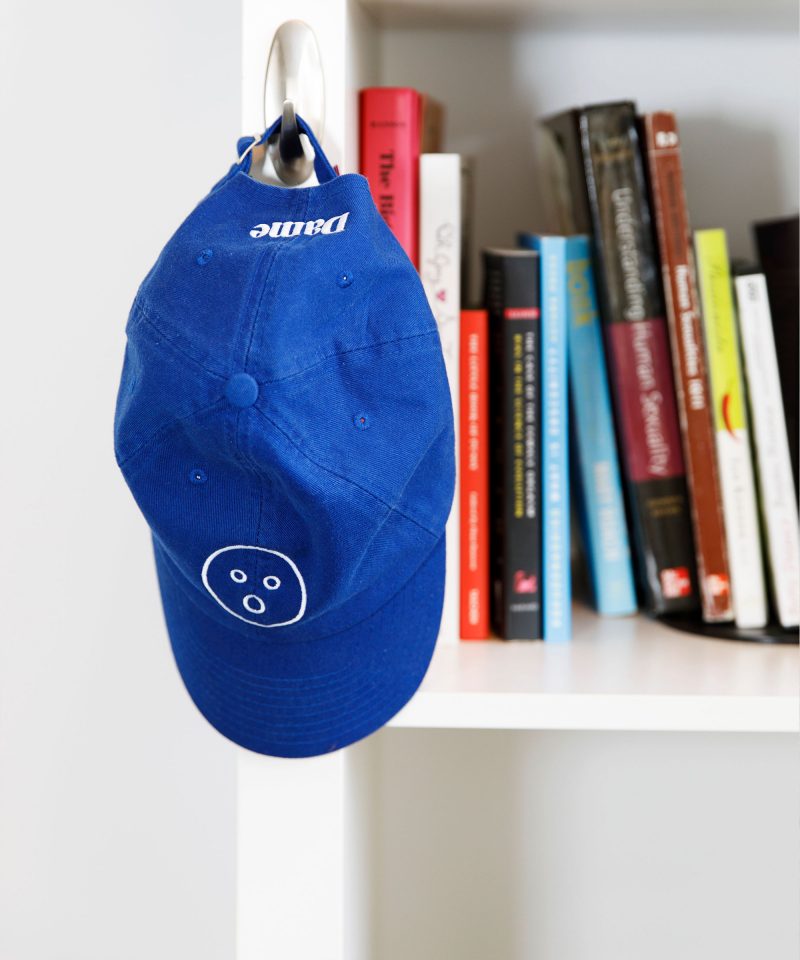 Rip & Tan: How can companies like Dame change the way we talk about women's sexuality and sexual health?

Alexandra Fine: Sexuality is often something that's compartmentalized and segmented from other areas of our overall health. At Dame, we want to create effective, well-designed products that seamlessly incorporate into your everyday life. We emphasize the notion that sexual health is an essential part of overall wellness.

We also feel that, for so long, sexuality (particularly women's sexuality) has been relegated to the shadows. This means that it has been treated as something shameful and hasn't received the attention (both socially and product-wise) it deserves. We want to bring the conversation into the light and really draw attention to the powerful effects of feeling comfortable with and embracing your sexuality.

Rip & Tan: Were you raised to be sex-positive or was there a formative event that shaped your perspective and desire to work in this industry?

Alexandra Fine: I've always been interested in sexuality. As far back as I can remember, it seemed like a really natural thing to be curious and passionate about. For example, I went to a drag show as a kid (my aunt took me!) and got in trouble for talking about it excitedly in school. It was moments like these that made me realize just how stigmatized the topic was to an outside audience.

I went on to earn my Master's in Clinical Psychology with a concentration in sex therapy from Columbia University. I loved learning and studying human interaction. My true passion will always be passion.

I soon realized that my skills would be better put to use making concrete improvements to people's lives, so began developing my own vibrators at home and asking friends to give me their feedback. After gaining startup experience with an organic shampoo company, I decided the time was right to put this passion to work in the world of sex toys.
Rip & Tan: What is the "pleasure gap"? Why is this so common?

Alexandra Fine: The pleasure gap is the gender inequality in the experience of sexual pleasure. One study suggested that women are 4x more likely than men to say that "sex is not at all pleasurable"—while other research looks at orgasm rate.

It's an unfortunate side effect of a culture that sanctions male pleasure and desire and either sensationalizes or stigmatizes the same from women. It's also, of course, a result of a severe lack of education around pleasure for vulva-owners—particularly around the clitoris. 

The lack of education caused by and coupled with the societal stigmas result in a dearth of awareness around women's pleasure—for these women themselves and for their partners.

Rip & Tan: What are some of the biggest misconceptions about your product or yourselves as entrepreneurs in this industry?

Alexandra Fine: Hm, that's a great question. To be honest, a major misconception is that our jobs are that different from anyone else's! As a CEO, I have to deal with all the things that other CEOs deal with—even the boring stuff. There are so many parts of the job that are interchangeable with that of others in different industries. Obviously, there are also some that aren't. 

As far as our products go, we've been well-served by the shifting conversation around women's pleasure and sexuality and the fact that it's getting more widespread attention than ever before. If this were, say, 5 years ago—if you didn't understand this industry, you might have thought it was "dirty" or "creepy," but we've seen a lot of progress in shifting attitudes over the years.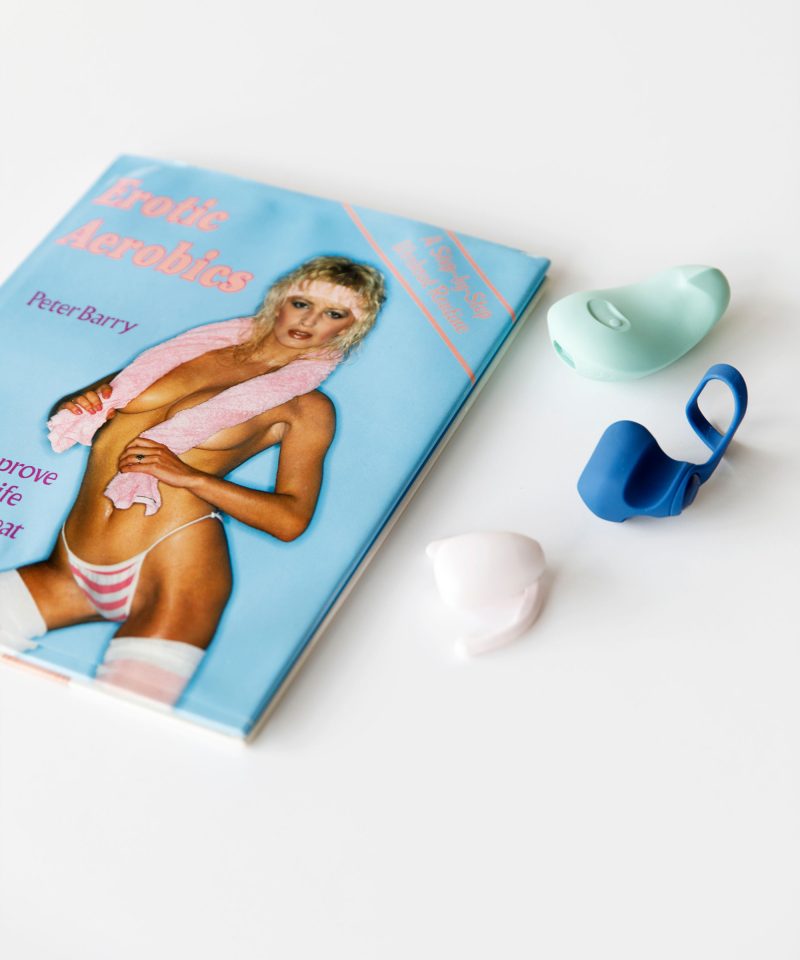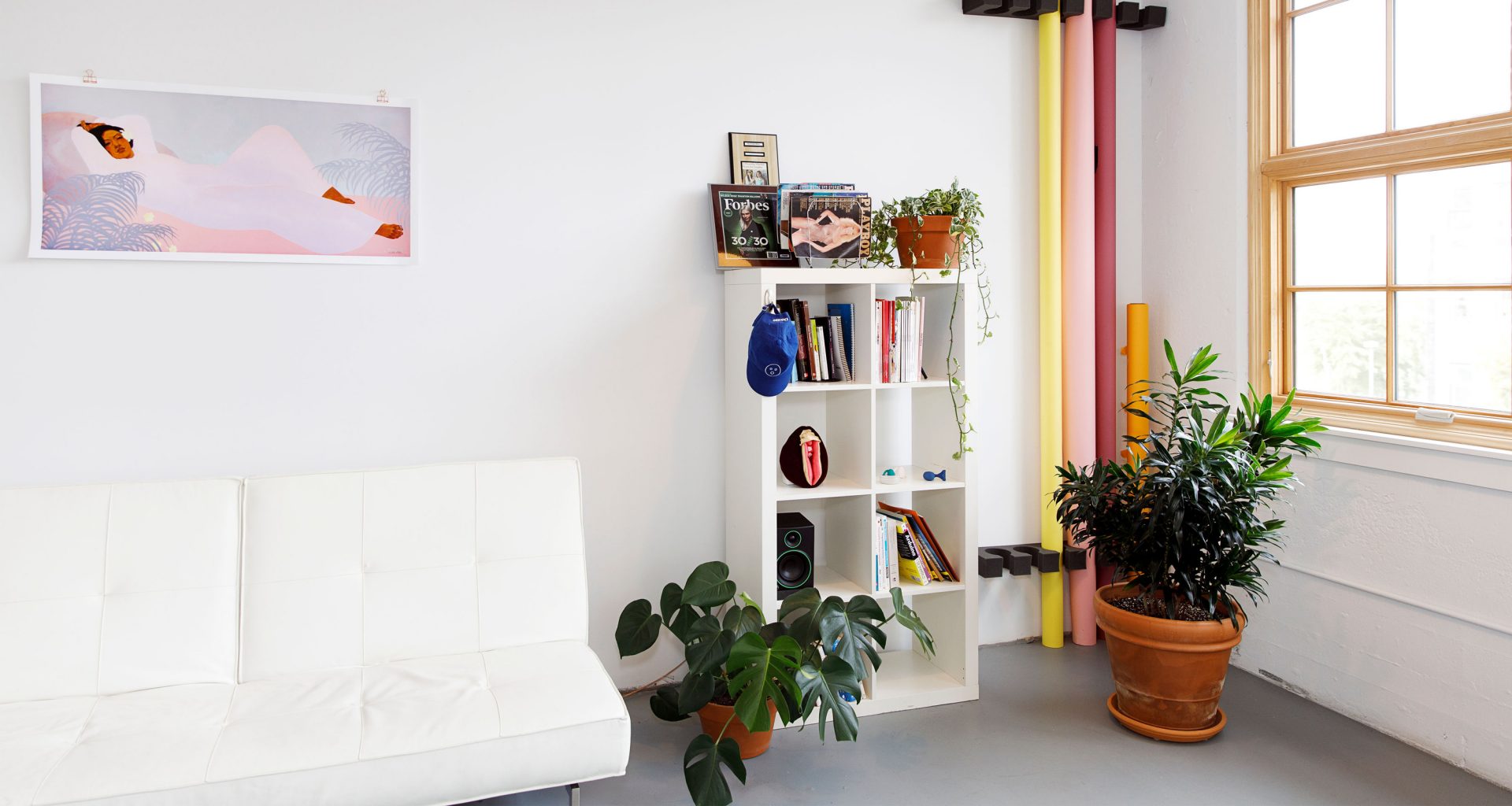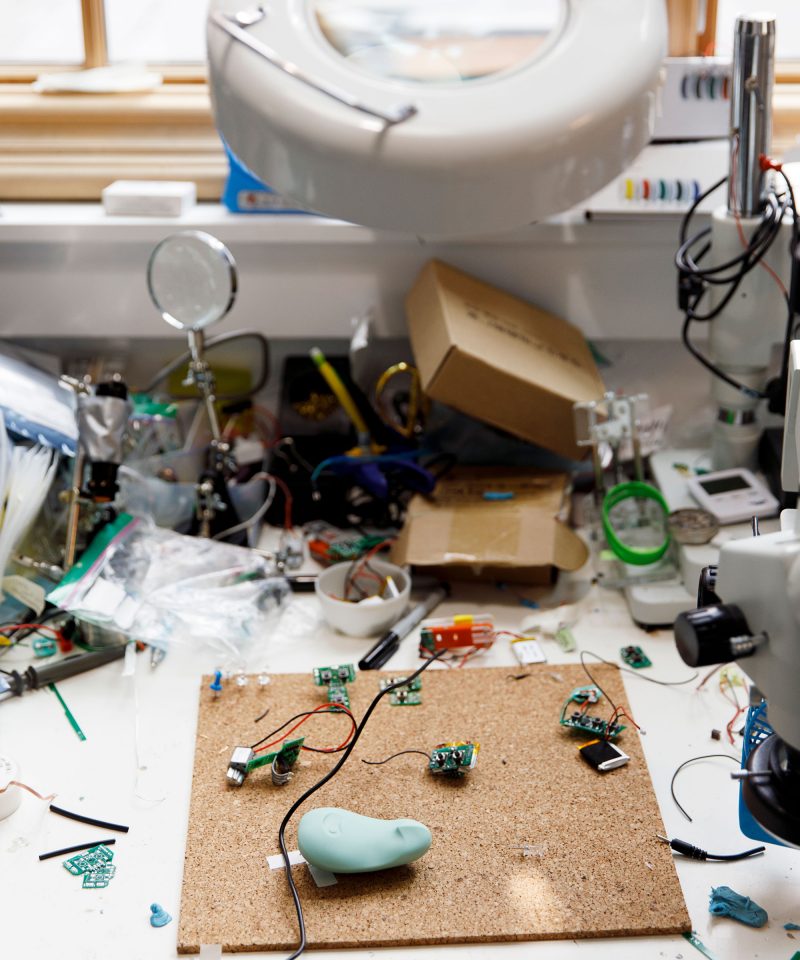 Rip & Tan: In the heteronormative sphere, many women are taught that talking about sex and desire is taboo, and that their role is to passively receive. How can women unlearn this behavior, get in touch with their bodies, and communicate and advocate for what they want?

Alexandra Fine: Great question. Well, I'm a big (huge) fan of masturbation. In fact, that was the primary motivation behind our newest product, Pom—to make masturbation for vulva-owners for enjoyable, comfortable and accessible, and understanding that the benefits are limitless.

Aside from the researched health effects (lowered anxiety, sleep aid, etc.) of masturbation, the key benefit is really giving yourself a chance to get in touch with your own body. It can help you realize likes, dislikes and overall desires that might be difficult to explore with the pressure (or societal implications) of a partner involved.

By taking time for yourself, learning your body and learning what it wants, you can more easily ask for that when (and if) you're with a partner. It allows you to feel surer of your preferences rather than trying to negotiate them with a second partner (and their ego!) in the room.

The only way to learn a new behavior is to try it out. So masturbation is one excellent way to learn in a safe space but getting out there and acting differently is the only way to change. To me, the biggest problem is when we see ourselves, our identities, as stagnate and unchanging. You can be the kind of person who makes the first move by being that person. 

Rip & Tan: How does sexual health fit into the larger scope of physical and mental wellness?

Alexandra Fine: They're interdependent! Sexual wellness affects both physical and mental wellness, and physical and mental wellness affect sexual wellness. If you're anxious, it's more difficult to experience pleasure—and if you're experiencing pleasure, you're less likely to be anxious. We experience all of these within our bodies—which means that they're all a deeply ingrained part of who we each are. I feel so strongly that the more we can acknowledge the overall impact of sexual wellness (or the lack thereof) the more satisfied we'll continue to be as humans.
Rip & Tan: In some ways, sexuality has become more accepted as a topic of conversation in the media. What are some ways that the conversation is still lagging, or the attitudes around this subject are still a bit regressed?

Alexandra Fine: When it comes to sexuality, there's no argument that there's been a ton of progress—but there's still a lot to do. Our sex education practices are severely lacking in often truth, as well as pleasure focus. Millions of children are being ill-informed (or not informed at all) about their sexuality, their right to experience pleasure and how to experience it. 

The idea that our conversation around sex and sexuality is still lagging means it is supposed to be somewhere else. I'm not sure if it is "supposed" to be somewhere. I do think that we would all be happier and healthier if we discussed sex more publicly, if we focused on and valued our sexual pleasure instead of suppressing it.

Rip & Tan: What's next for Dame? How do you stay aware of new technologies, studies, and what your customers want?

Alexandra Fine: We have to be a little hush hush, but we have two new products launching before February, so…lots in store!

Recently, we opened up Dame Labs (our research arm) to the public and launched our third innovation, Pom.

As far as how we stay aware, we really lean on our research community (Dame Labs) for what they're most interested in seeing next (anyone can join—we'd love to have you!) A big mission for us as a brand is to listen, rather than assume, and to really identify what people want, rather than being presumptuous. Obviously, we also pay close attention to studies on sexuality, to technological updates that could allow us to make more seamless and ergonomic products, and of course to the general tone of the conversation around sex so that we're always striking the right chord.