Food & Drink
Fermenting with Michal Martinek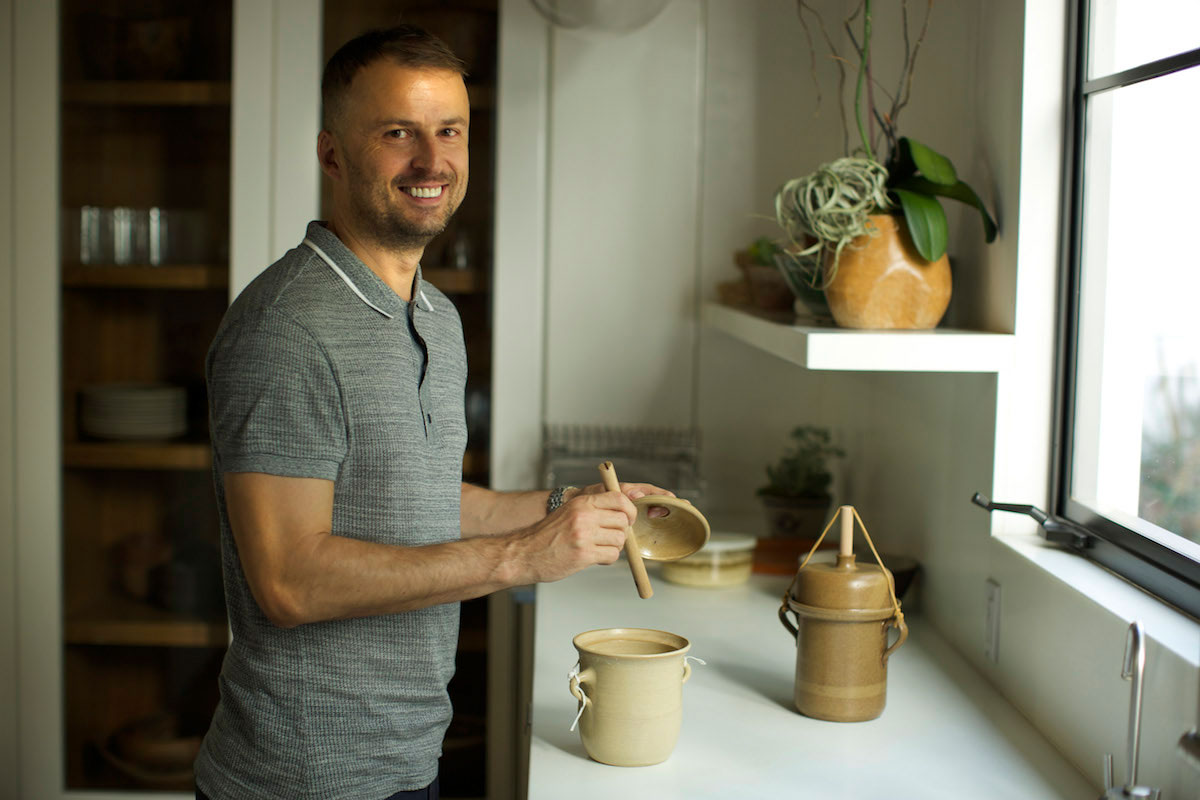 I've had the pleasure of knowing Michal Martinek for some time – having worked with me for years, he recently left to focus on his exciting new endeavor, Very Good Cook. A digital food magazine that "celebrates the art and wisdom of authentic home cooking by people from eclectic backgrounds and diverse cultures" it's no surprise that this was his natural next step – he is as passionate about food as he is an amazing chef.
Originally from The Czech Republic, Mike grew up pickling and fermenting – as you can tell from yesterday's post, one of my new healthy obsessions – and for the holidays one year, he gifted me some pickled vegetables that were handmade in his home country. After a few years of admiring them on my kitchen shelf, I asked him if he would come over so we could make some together (we made Sauerkraut and Pickled Vegetables). The results: absolutely delicious, and some new favorites. XXJKE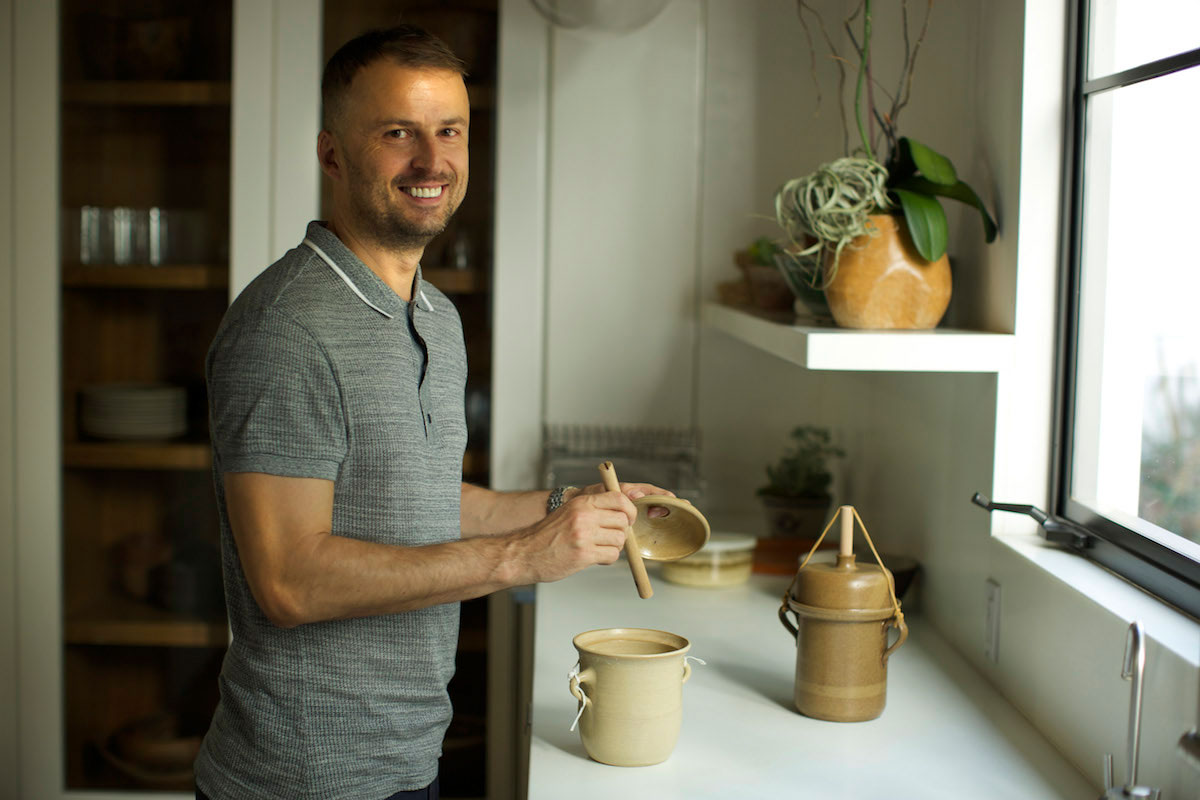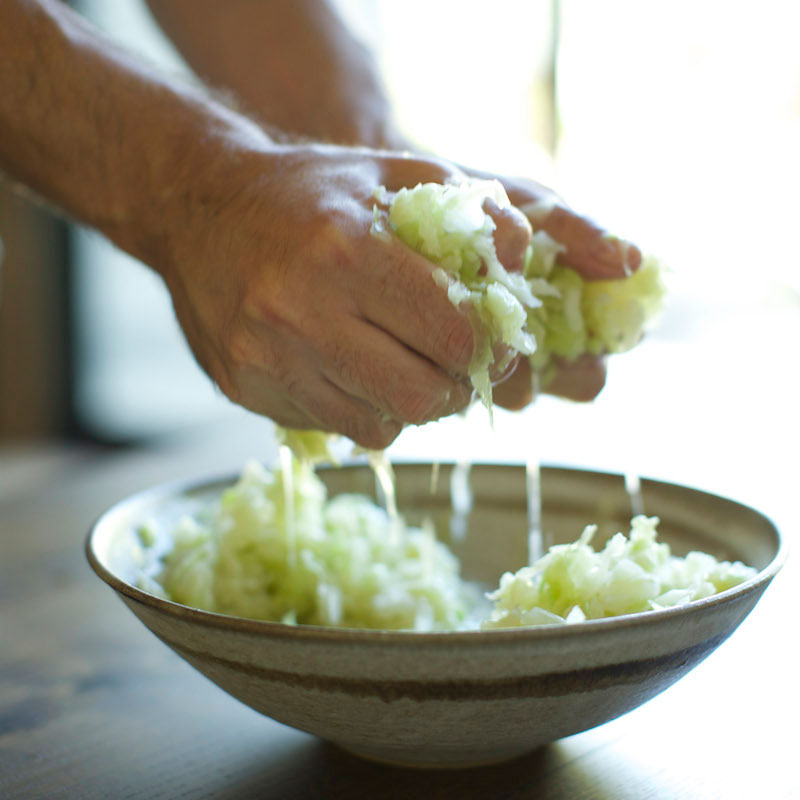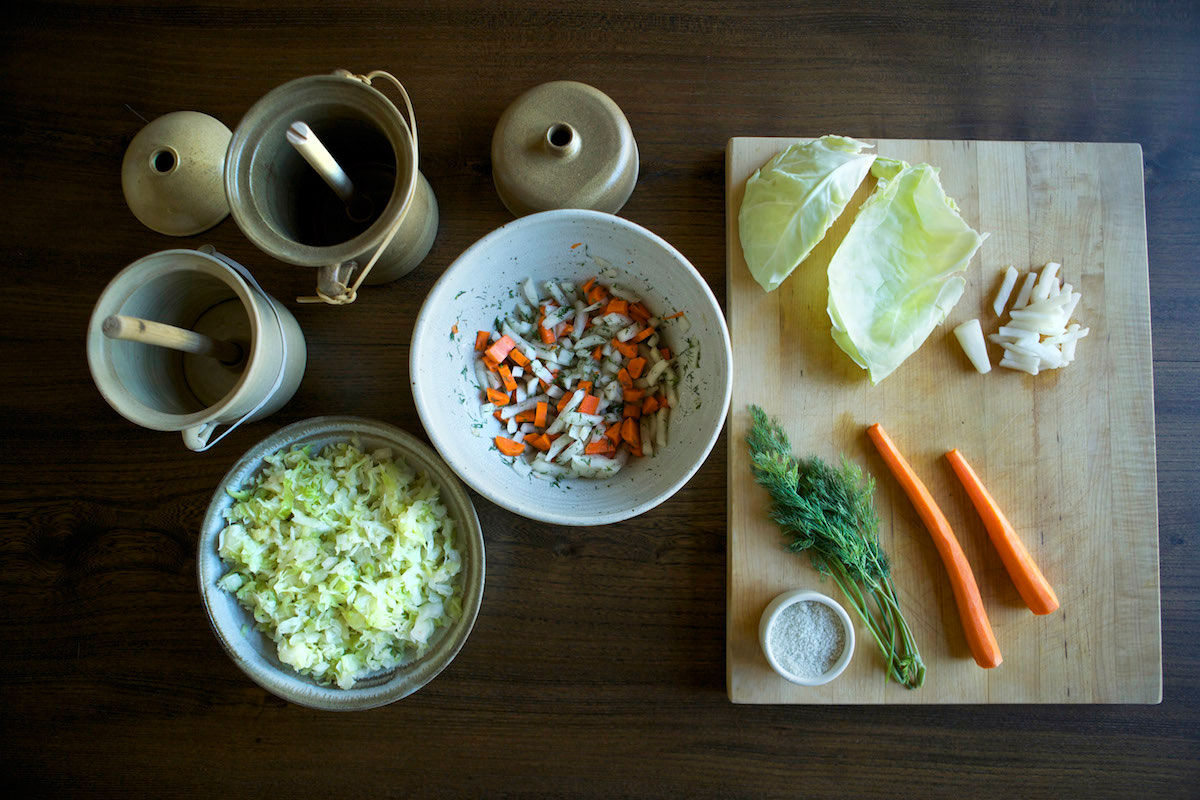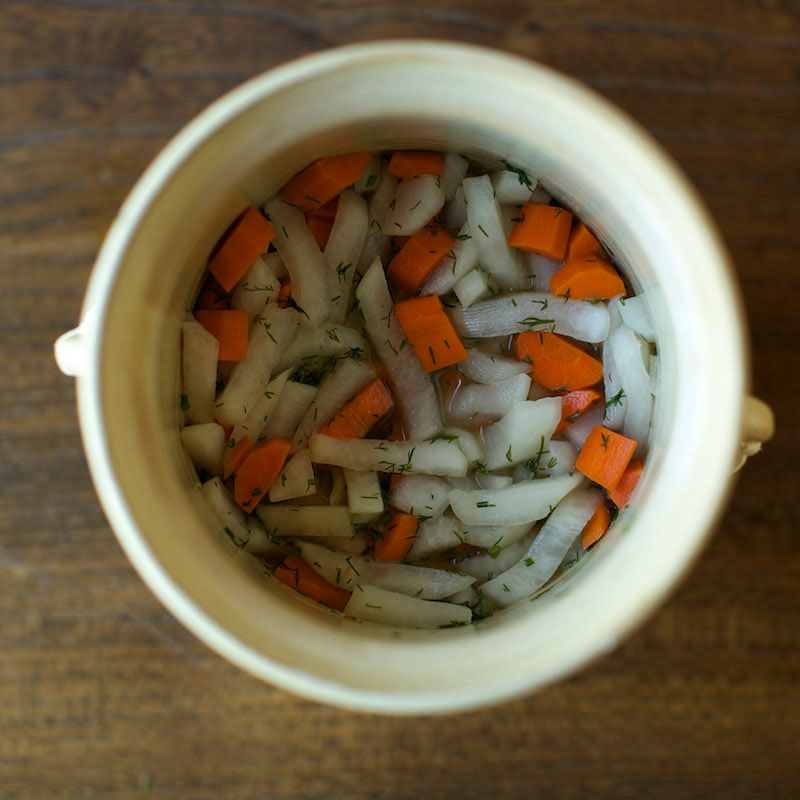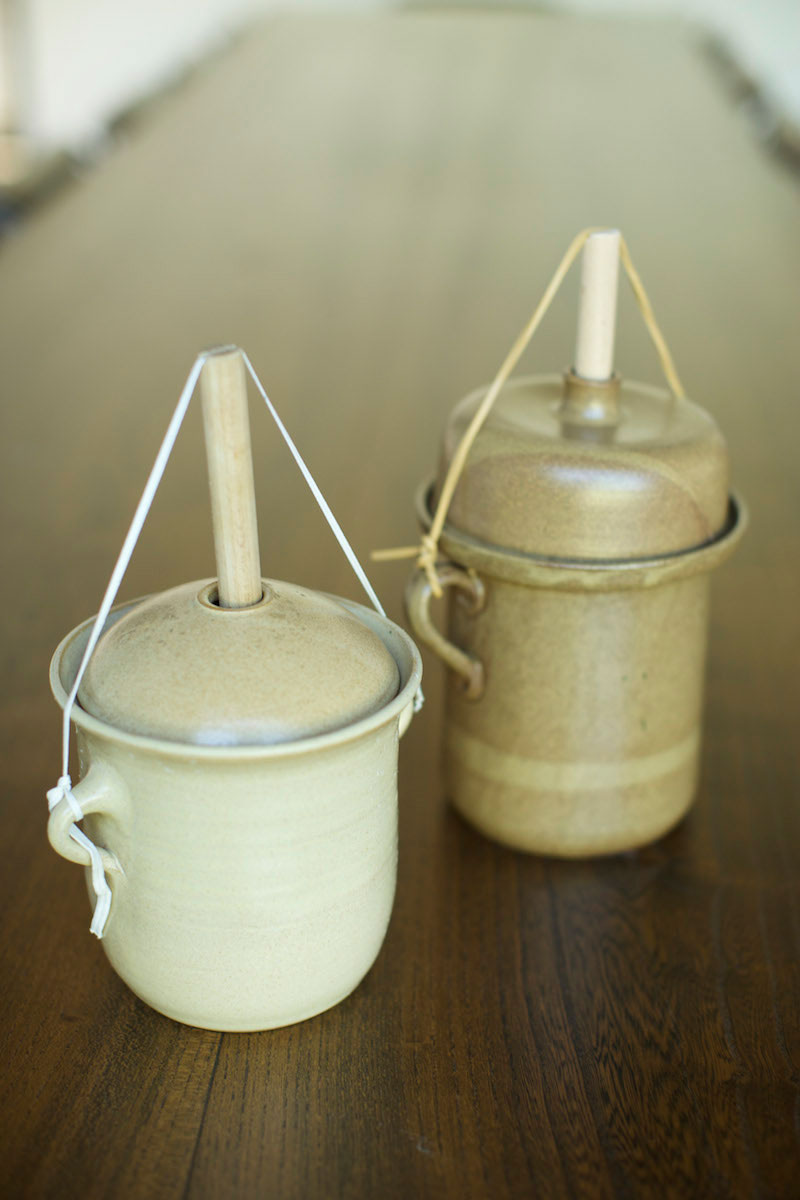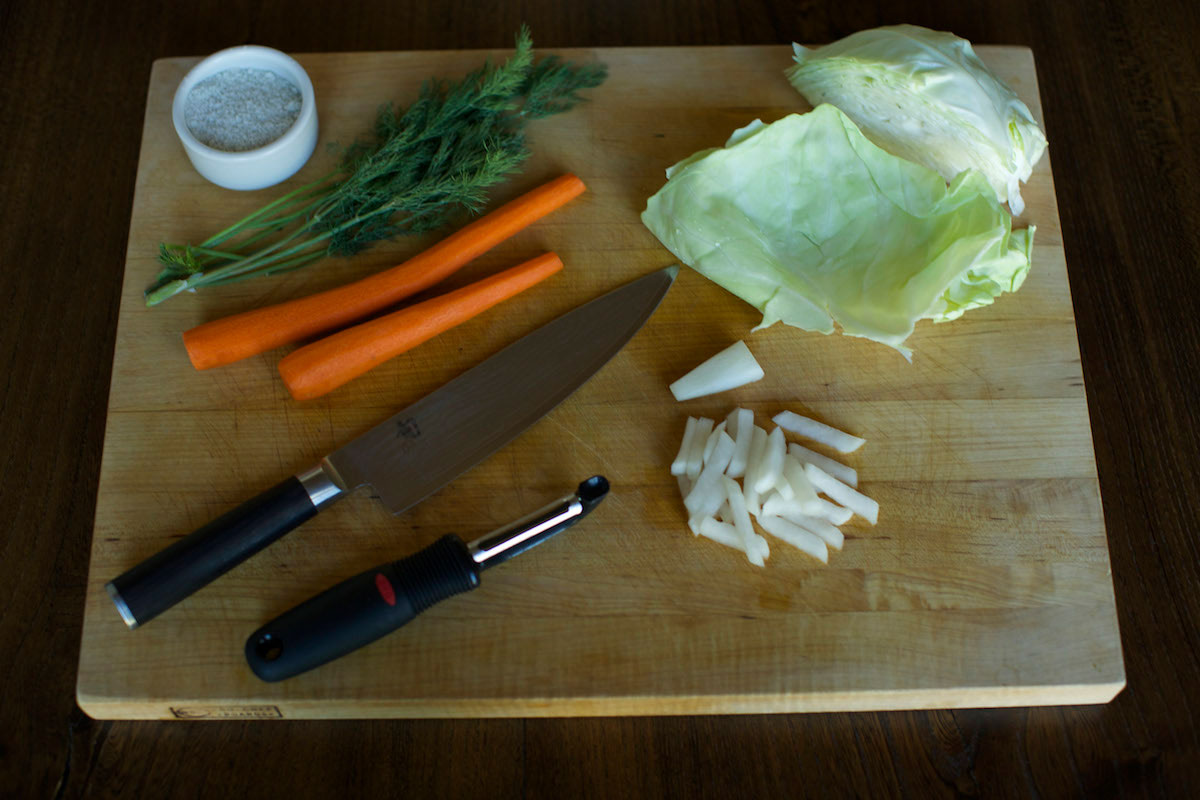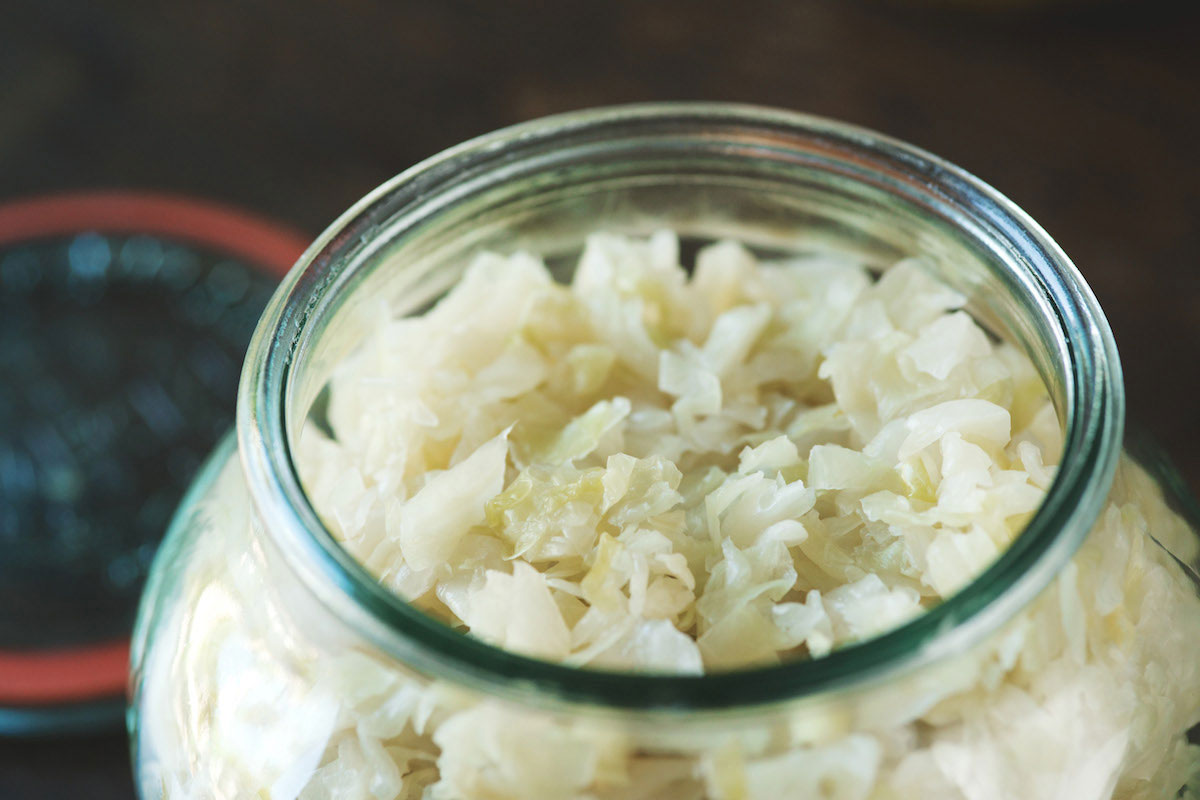 Sauerkraut By Michal Martinek
Recipe
Sauerkraut By Michal Martinek
Units:

Course: Salads, Sides
Ingredients
1 head cabbage
salt sea salt
1 tbsp caraway seeds (optional)
Clean the cabbage on the outside, discard any wilted leaves. Cut cabbage in half and slice into thin ribbons on a mandolin or with a knife.
Place in a bowl and sprinkle with salt - 1 teaspoon per 1 cup of sliced cabbage - and let sit for 15 minutes.
Massage the cabbage with your (clean) hands, squeezing well, making sure it releases liquid. This will take about 10 minutes. Stir in the caraway seeds if using.
Press tightly into a crock pot (or a glass jar), making sure the cabbage is fully submerged in liquid (otherwise it won't ferment)—if you don't have enough liquid, take out one cup of cabbage and blend it in a blender with 1/2 cup of water until smooth. Pour over the cabbage.
If using a crock pot, put the press or lid on. If using a glass jar, place a cheesecloth with rubber band around it. I like to cut out one outer leaf out and place it on top of the cabbage to make an extra protective layer (the liquid still needs to come up above this leaf) and put some weight on top (small can, bottle, clean heavy stone - basically something that keeps it down; with a crock pot this isn't an issue because it usually comes with a plate that's keeping it down through a wooden stick secured by a rubber band. The idea is to let air in but protect it from any outside elements.
In the kitchen, place is somewhere that's out of your way but with regular room temperature (on top of a refrigerator, kitchen counter etc.) and let ferment. It takes about 5 days (minimum) but you can go 8-9 if you want stronger, fermented taste - really depends on each person.
Check regularly and make sure the cabbage is submerged in liquid (if it's not, boil some water, let it cool and add to the pot). If mold develops on top (most likely it will), scrape it off - it's part of the natural fermenting process and is totally harmless.
Transfer the sauerkraut from the crock-pot into a container and store in the refrigerator. It will keep for several weeks.