Entertaining
Finding Florals in the Pacific Northwest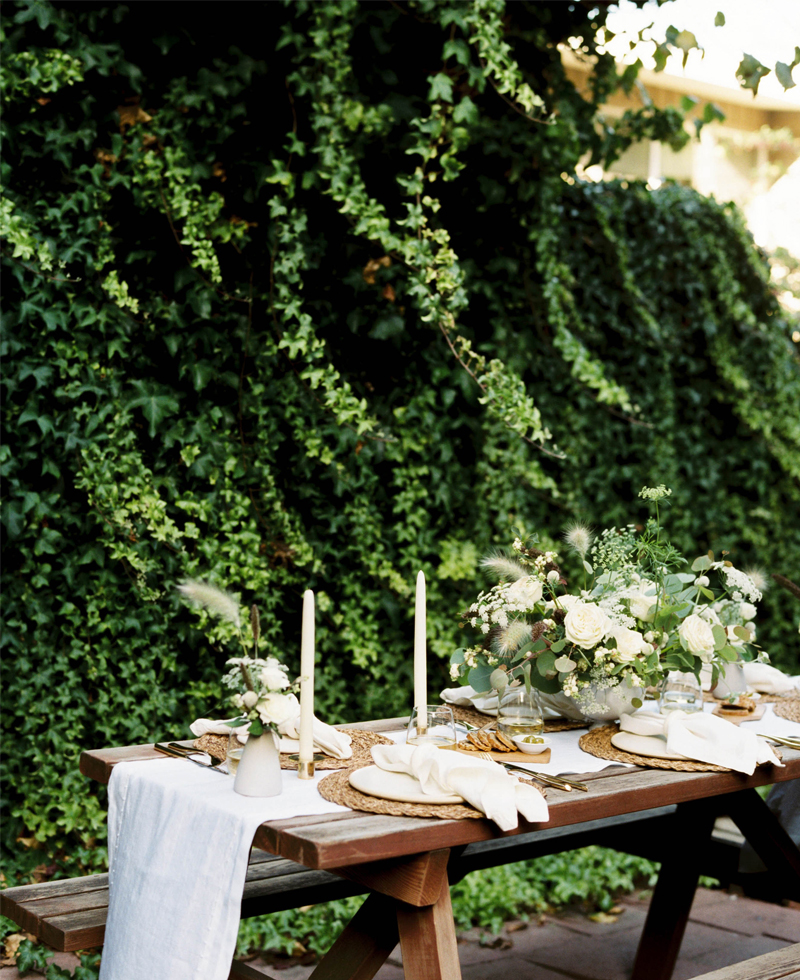 Hally Eckman is founder and floral creative behind
March
, a Seattle-based brand that offers seasonal floral arrangements, bouquets and custom designs. She put her skills to work and arranged a few florals for us using our Bud Vases, and we couldn't be more blown away by the understated beauty of her mini bouquets. We sat down with Hally to talk florals, financials, and finding your passion.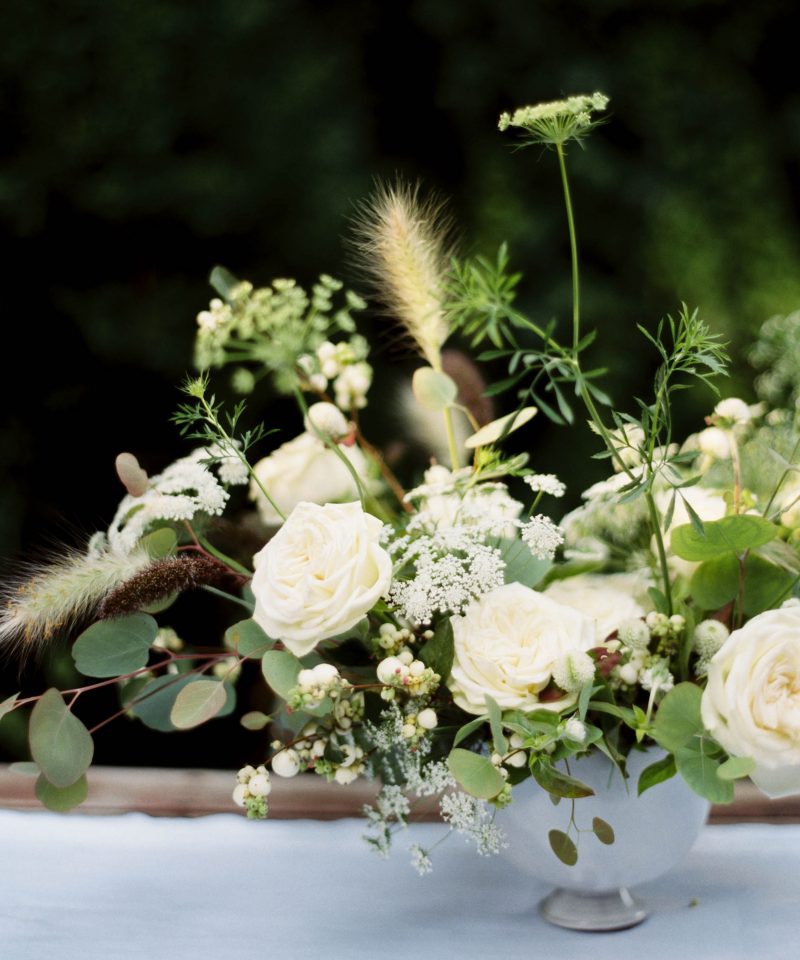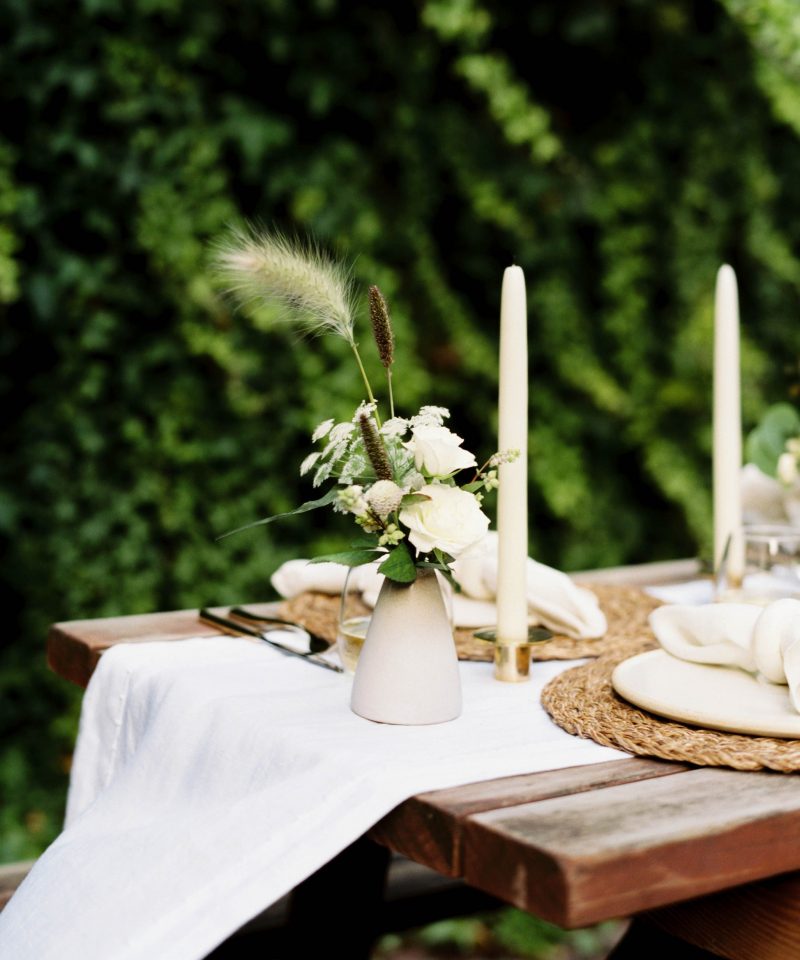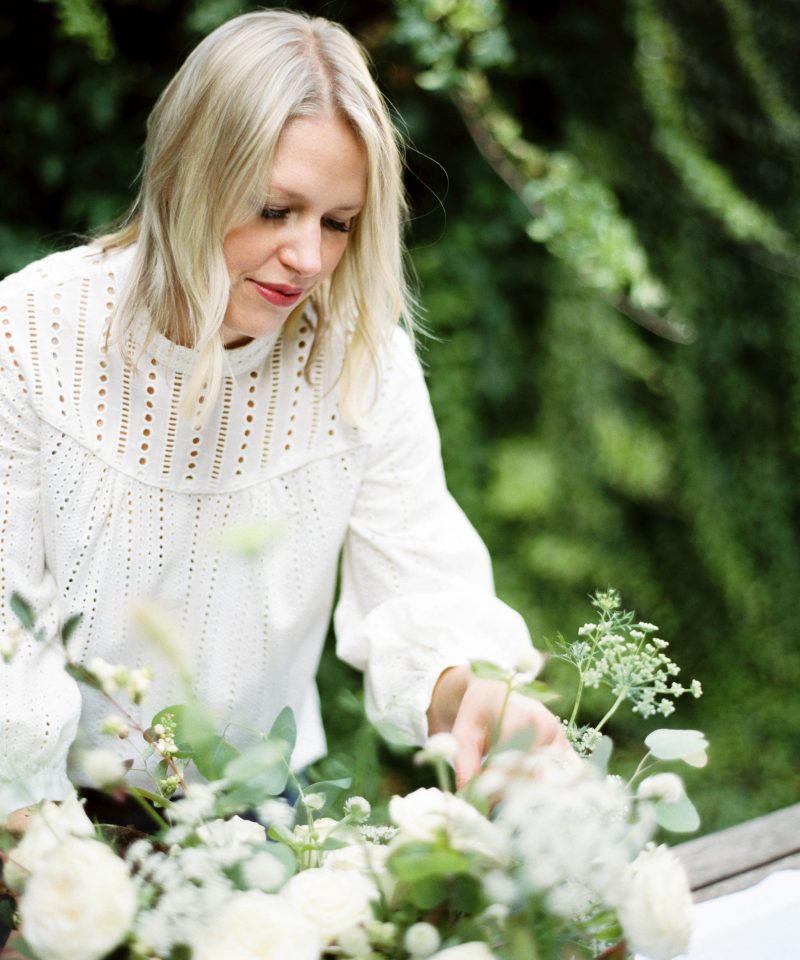 Rip & Tan: What draws you to flowers? What do you love about making arrangements?

Hally Eckman: The inherent beauty and direct connection to nature and the changing seasons in my region. We have access to incredible, locally grown flowers and foliage in the Pacific Northwest.

I love working with my hands. The creative freedom to experiment and try new ways of designing is exciting. The possibilities through exploring color, texture, tried and true varieties and new ones alike are endless. The linear process of working with flowers in different stages and seeing the final product come together, when the flowers are at their peak, is the most gratifying. 

Rip & Tan: Moonlighters everywhere are dying to know: how did you transition your side job into your full-time career?

Hally Eckman: There wasn't one single action or decision that led me into a full-time career, but a series of events over the course of several years learning and working in the industry. I first interned at a flower shop and then several months later, I signed up for a three-day floral design workshop with Ariella Chezar. Ariella's workshop was my first exposure to the wild, garden style approach to floral arranging I love. A couple months after, Ariella recommended me to Steve Moore of Sinclair & Moore. Steve gave me my first break as an intern and I worked for him for a little over two years before branching out and creating my own floral design brand, March.

Rip & Tan: What does a typical work day look like for you?

Hally Eckman: Every day is a bit different, however Wednesdays are fairly predictable. I wake up at 4:30am and start with coffee. I head to the flower markets in the Georgetown neighborhood of Seattle, pick up my orders and shop for any novelty flowers that may show up on the floor. When I arrive back at my studio, I unload all of the buckets, process the flowers and organize them by color. I prep all of the vases, décor and anything else I am sourcing for the event. I check my to do list and make sure I am set for success to begin designing the next day. I spend the rest of the afternoon replying to emails, working on administrative tasks and running last minute errands.

Rip & Tan: How does the business partnership play out between you and your husband? What are the challenges and advantages?

Hally Eckman: My husband is a financial analyst, so the advantage is receiving help with Excel spreadsheets, invoicing, projections, and taxes. He acts as in-house tech support, day of set up right hand man, advocate and support system. He thinks about concepts differently than I do and I appreciate his point of view. The challenge is finding balance and being present at home, which I think is going to be an ongoing practice.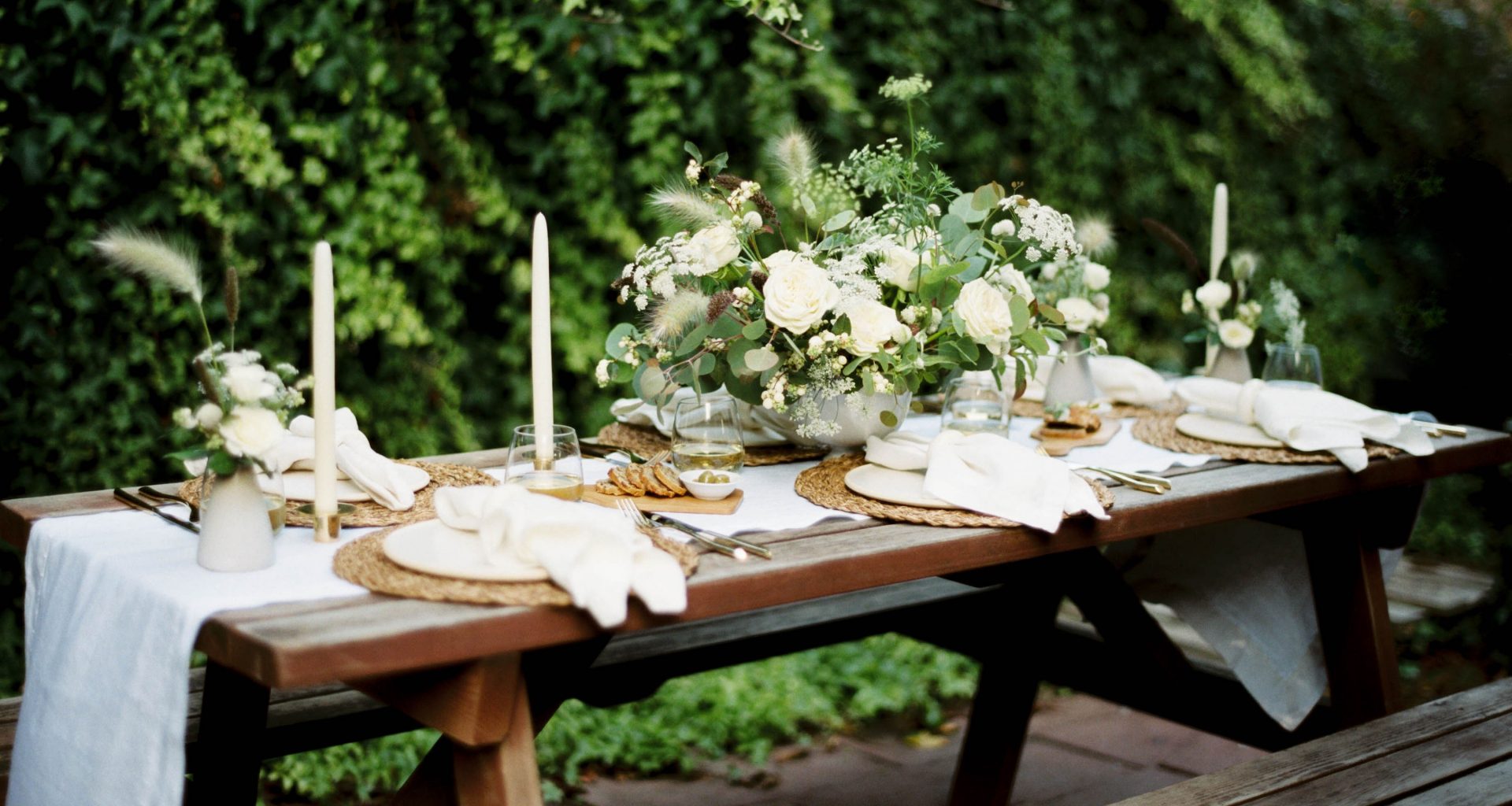 Rip & Tan: How does choosing florals for a wedding work? How much of it is your inspiration vs. their ideas?

Hally Eckman: It's a collaborative process. If possible, I like to meet my clients in person to get a sense of their personal style. I ask for inspiration in terms of color, mood, and environment and use those cues to translate their story into the floral design plan. I create visual proposals to express the look we aim to achieve and that seems to be the most effective tool for communication and collaboration. 

Rip & Tan: Tell us about the arrangements you made for Jenni Kayne—how did you approach working with these bud vases? 

Hally Eckman: I chose seasonal flowers and textural elements in a neutral color palette to reflect Jenni Kayne's timeless style. I wanted to create something that felt modern but warm, elevated but relaxed and approachable – how I view the Jenni Kayne brand through flowers.  

Rip & Tan: What are you favorite in-season flowers right now?

Hally Eckman: Field-grown garden roses, chocolate cosmos (they smell like chocolate!), autumn foliage and fruit like persimmons and pomegranate from our local flower market. 

Rip & Tan: Do you have any tips for making a bouquet on the cheap?

Hally Eckman: I would visit a flower market or farmer's market for in season flowers and foliage. If the farmer's market color selections don't work well together, pull the flowers that stand out, keep the ones that are harmonious, and supplement with interesting foraged foliage. I have also seen some lovely product pass through my neighborhood Trader Joe's.

Rip & Tan: When you're not building your business, how do you spend your free time?

Hally Eckman: I go for walks around my neighborhood in Queen Anne with my English Cream Retriever, Posey. I catch up on the latest Goop podcast or newsletter and cook dinners at home with family and friends. I visit with the people and places that inspire me outside of my industry.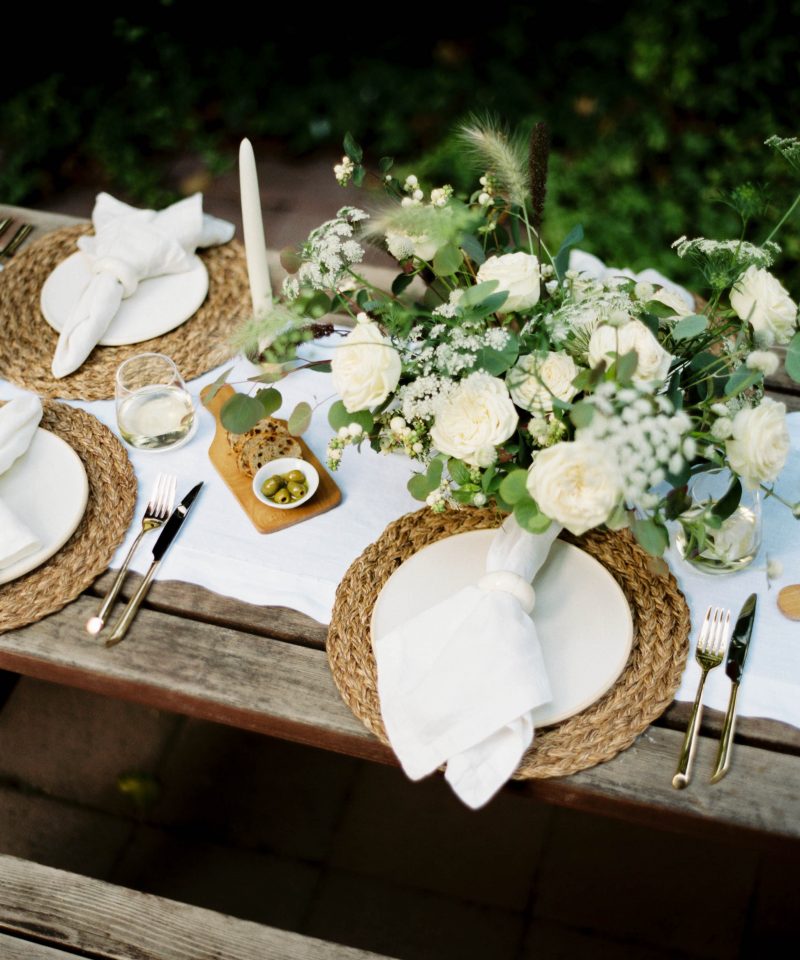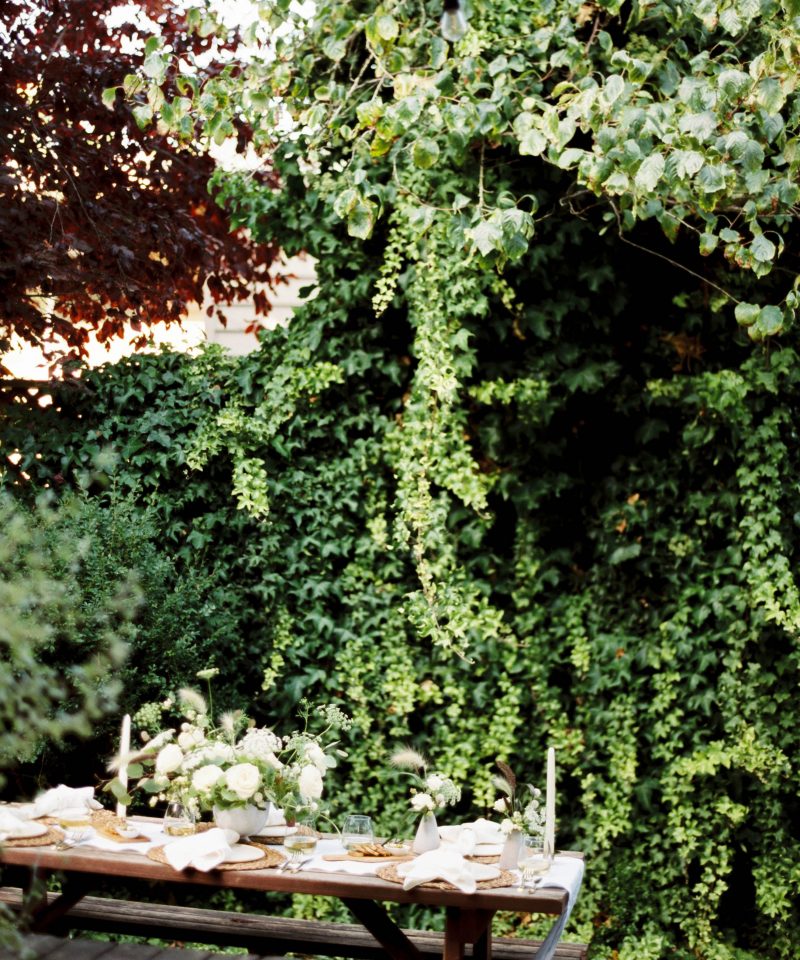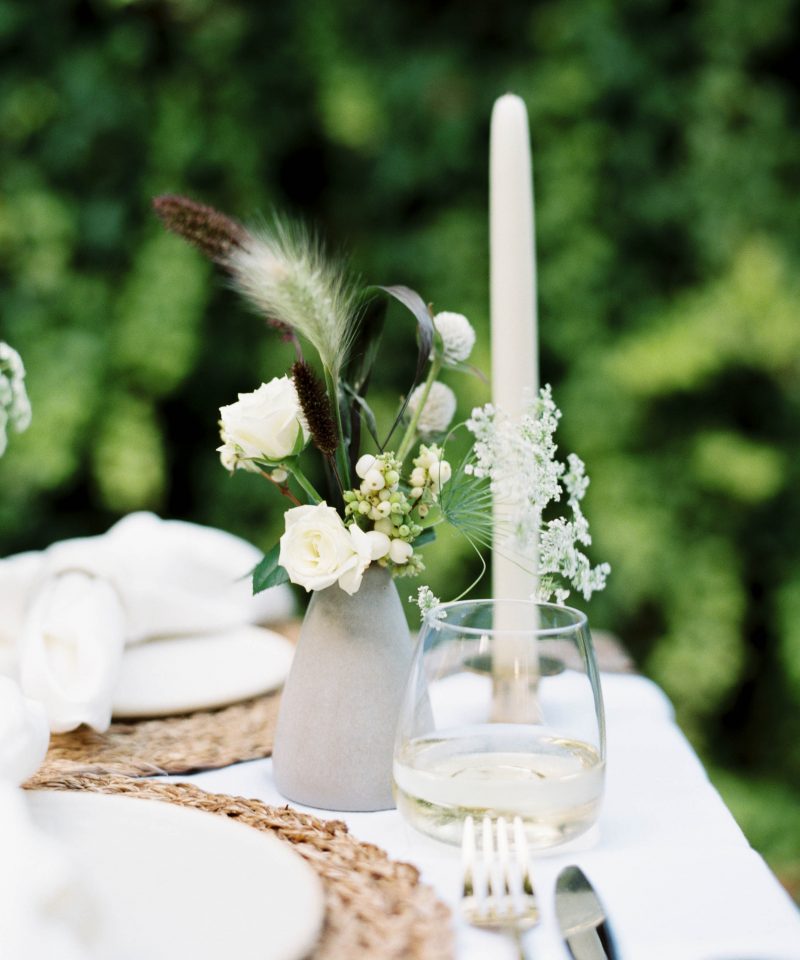 Elements of the Arrangements
Spray Roses

Garden Roses

Snowberry

Millet

Queen Anne's Lace 

Gomphrena

Bunny Tail Grass

Eucalyptus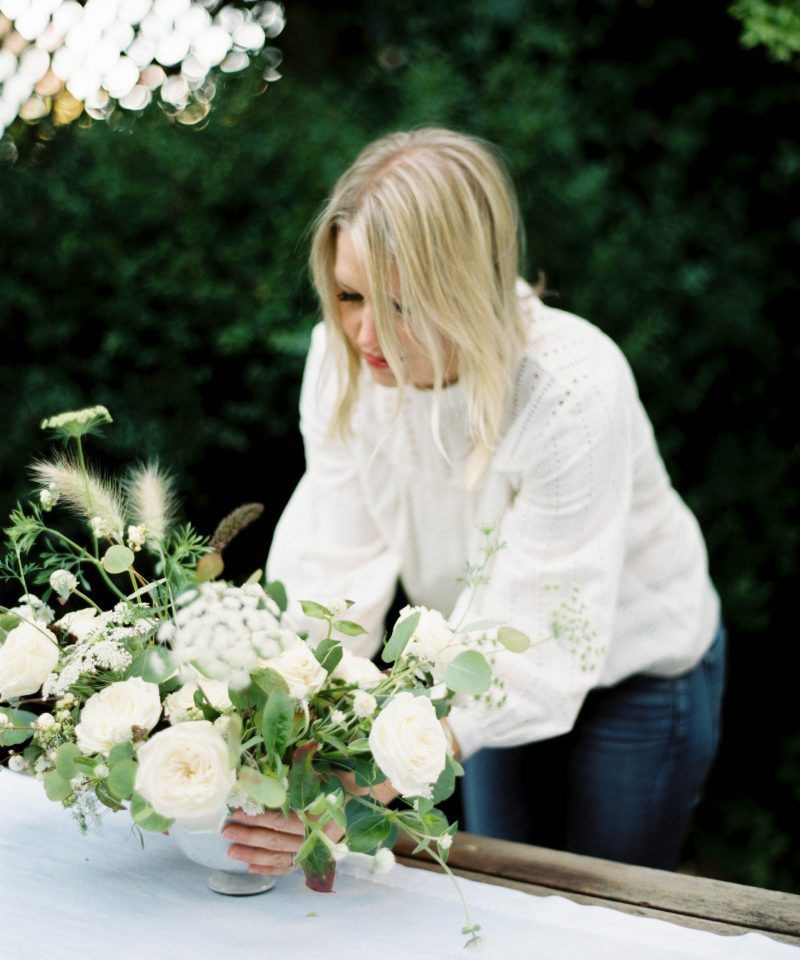 Photos by Sarah Carpenter