Wellness
How to Build the Garden of Your Dreams with Lauri Kranz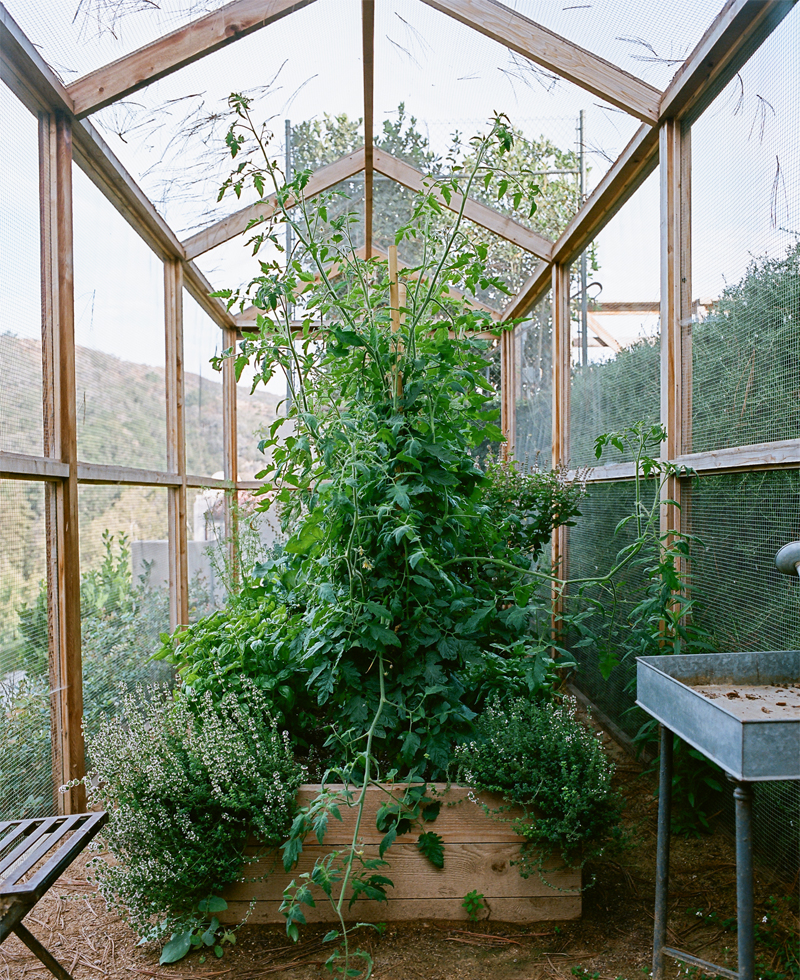 Lauri Kranz
isn't afraid of getting her hands dirty. Though she's a bona fide garden guru with a green thumb that veers towards emerald, her philosophy when it comes to outdoor acuity is entirely democratic. Take her recent book's title, for example: A Garden Can Be Anywhere. You don't have to be an expert to grow your own food—all you need is a little sunlight and some soil. Lauri talks about the garden in near-lyrical terms (which is no surprise considering her love for music), inspiring us to do a little pruning and planting ourselves. This Earth Day, we're challenging ourselves to rethink our habits that don't benefit the planet, and consider practices that make our earth (and our lives) better.
Rip & Tan: How did you start Edible Gardens LA?

Lauri Kranz: When my oldest son started school, I needed to volunteer for some kind of involvement at his school. I went down the list and saw gardening. I remembered spending time with my own father in our garden growing up. He worked all day and this was a time when we could be together with our hands in the dirt. So, I decided to sign up for gardening, and that decision changed my life. After a few years of gardening in schools, people started to ask me, "Hey, can you help us with our garden at home?"

Rip & Tan: Is it true some people are more attuned to plant life than others? Can you learn how to have a green thumb?

Lauri Kranz: You were born with a green thumb. We are not apart from nature, we are a part of nature.  Not only are we connected to the plants, the animals, trees, etc. , we are them.  If we take a long look back, the modern human mind was formed when we were hunters and gatherers, and we survived by being intimately familiar with everything that was evolving with us, including all the plants.  Contemporary life may have separated us from the earth physically, but not mentally or spiritually. Your feel for the earth is hard-wired in you.  When we immerse ourselves in nature, in a garden, we are reconnecting with where we all come from.  Imagine the earth saying to you, "Welcome back." It is a vital act for both adults and children to place our hands in the soil and grow.

Rip & Tan: For the total novice, how do you get them started on an edible garden? What plants are easy to grow and maintain?

Lauri Kranz: My husband Dean Kuipers and I wrote A Garden Can Be Anywhere to empower people and make it easy to plunge right into the act of gardening. Gardens are great teachers. You don't need to know everything before you begin. Here's how you start: You choose the best place to plant the garden, make sure the soil is rich and fertile, and give it enough water. From there, everything is possible. Stick a bean seed in the ground and see how easily it comes up. Other easy and popular plants to grow include tomatoes, broccoli and kale.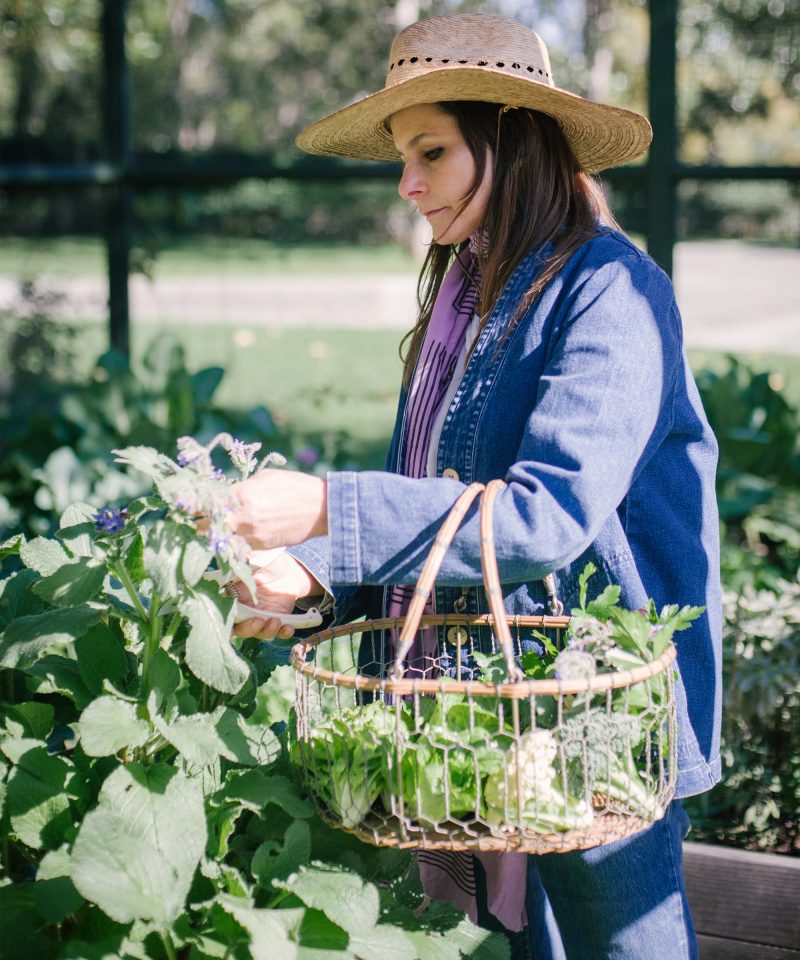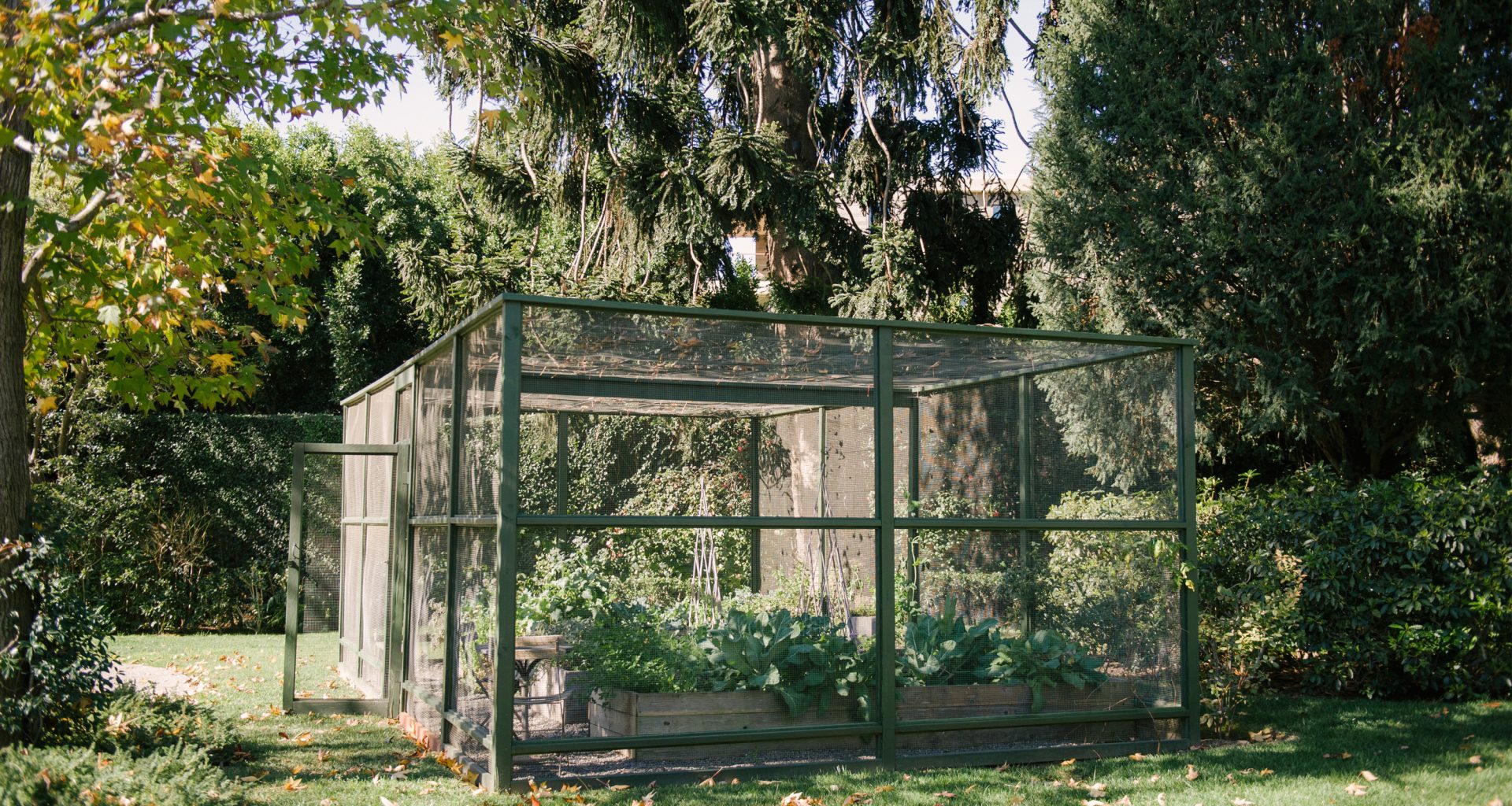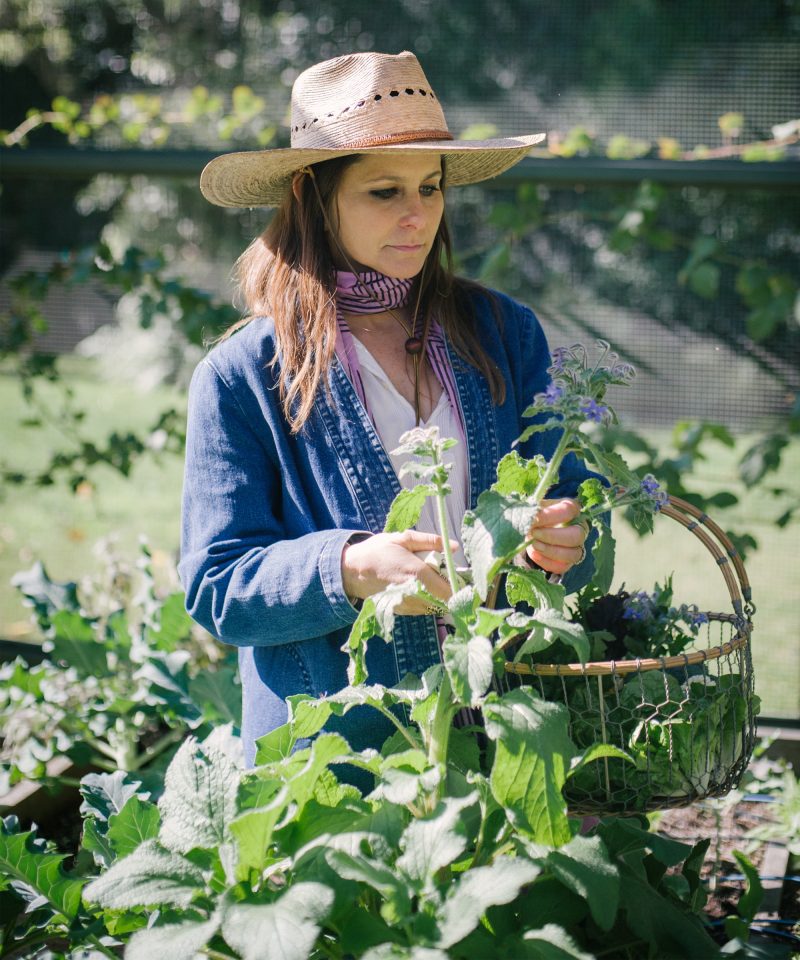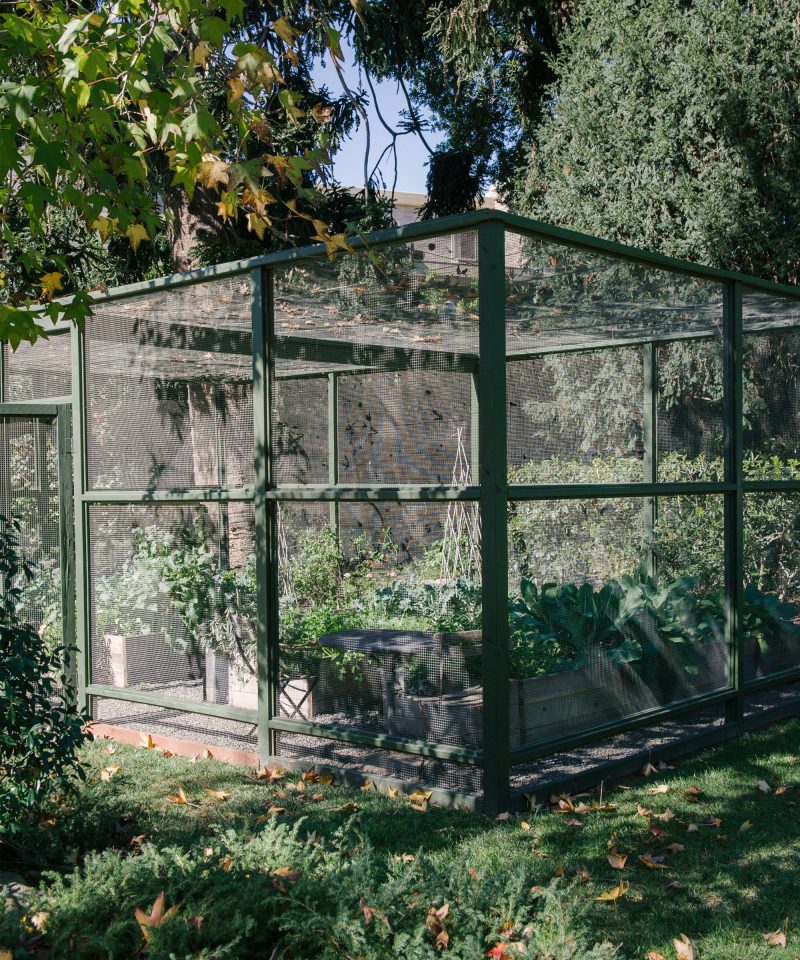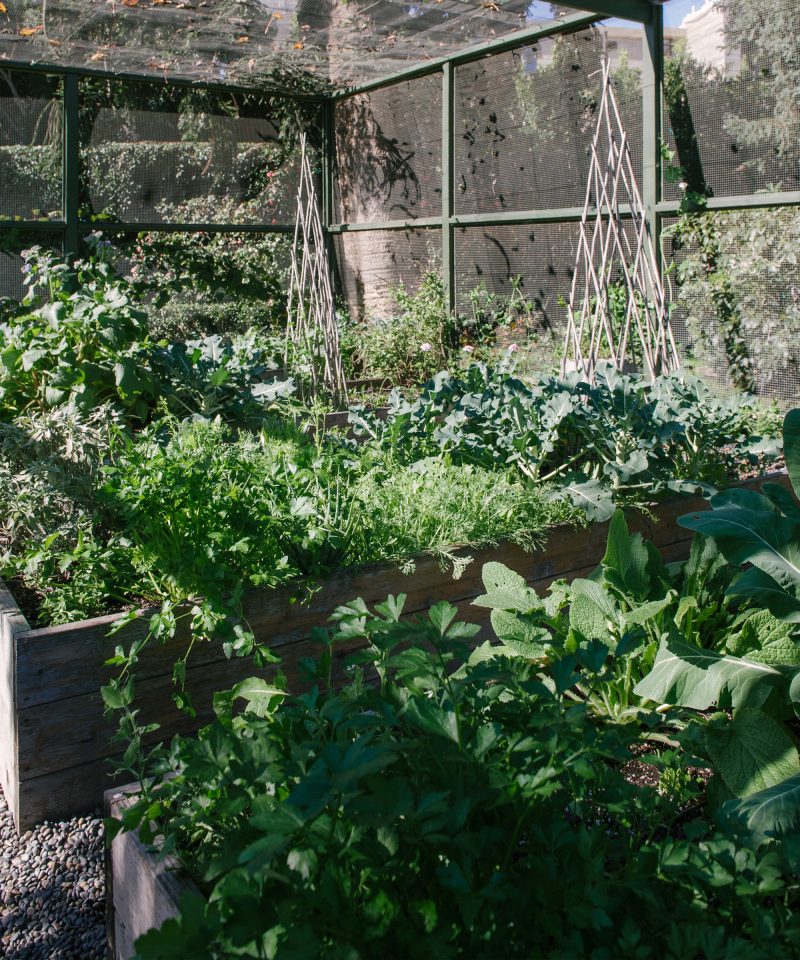 Rip & Tan: Do you experiment with biodiversity and mixing in inedible plants?

Lauri Kranz: I do. Diversity is nature's way and biodiversity is the only guarantee we'll all continue to have enough food to eat in the future. First of all, I mix edible plants together and practice crop rotation to keep the soil healthy. Then I bring in an abundance of flowers.  Flowers are not only beautiful, they bring the vital pollinators like bees and butterflies to the garden.  Without our pollinators, our gardens will not produce much food.

Rip & Tan: Can one grow plants without a backyard? Are there any herbs you can grow in a smaller space, say on a kitchen windowsill?

Lauri Kranz: I grow lots of herbs on my own sunny windowsill so they are always close by when I am cooking. You can grow so many varieties of herbs in a sunny window; basil, cilantro, parsley and thyme to name just a few. I also love growing fruit trees and vegetables outside in pots. Both broccoli and eggplant thrive in pots; just make sure they are deep enough to accommodate the roots, which means, for those plants, they should be as high as your knee. Don't forget fruit trees!  Right now I have 18 varieties of fruit trees growing in pots on the deck right outside the kitchen door including pomegranate, peach, plum, nectarine, meyer lemon, blood orange and so many more.

Rip & Tan: What have been some of your favorite projects to work on?

Lauri Kranz: Working on Jenni's garden has brought me a lot of happiness. We have spent years gardening together, turning the soil, planting seasonally and harvesting vegetables at their peak. We have fended off ravenous squirrels who chewed through the drip lines, planted the first seeds of the season with her children, and snacked on sugar snap and shelling peas fresh from the vine as we helped the tender pea tendrils find their way up the trellis. I love Jenni's commitment to growing good food and also her great respect and kindness for all living things. More than once I have watched Jenni carefully remove a snail or a slug from the vegetable beds and place it gently in another part of her garden.

I'm also very connected to the work I've done in school gardens. Having spent 11 years building school gardens, developing garden curriculum, and teaching garden classes, I have seen what a garden education can do for kids. What a joy to watch them take the journey from seed to seed.
Rip & Tan: Do you consider the aesthetic of the garden as much as what it will reap?

Lauri Kranz: Yes, because if a garden is beautiful it calls to us to spend time there. The way a garden is planted and its relationship with the rest of the home matters to me. The more time we spend in our gardens the more productive they will be and the more they invite people into a community. I want a garden to beckon the homeowner and anyone who visits out to the garden. No two gardens are alike, so each one is a reflection of the unique way in which the gardener views the world, and each one holds new interest and discovery. A freshly appointed garden bed is not unlike a blank canvas: one waits for the artist to paint it and the other for the gardener to cast seeds.

Rip & Tan: Congratulations on your book! What was the overall goal for this project and what can the reader expect?

Lauri Kranz: When my husband Dean and I started this book, we had two goals: To help people grow at least some of their own food, and to reconnect people to the processes of nature. There is lots of new consciousness about home cooking today, and you can take that a step further by growing even one thing that you actually eat—maybe a rosemary bush or a pot of oregano, or a single vine full of heirloom tomatoes. Not only will it be the best-tasting food you will eat, but that one plant will make you more thoughtful and careful about your food when you're at the market, and you'll find yourself asking where did this grow and who grew it? Your purchases change the culture of food and a little thoughtfulness can make it better.

Being in the garden will reawaken your mind. You will find yourself thinking about that little plot or pot or bed of earth. What does it need? What meal can I make from it? You will become more aware of the season, the weather, the sun, the birds, the other animals in the neighborhood. You will defend that little piece of dirt. We want the reader to go on this journey and discover the joy in that garden, and this book is designed to give you the tools to get started. From there, the garden will tell you what to do, because every garden is a catalyst for change.  Our mantra is simply this: grow good food.  That idea opens the door to a whole different lifestyle.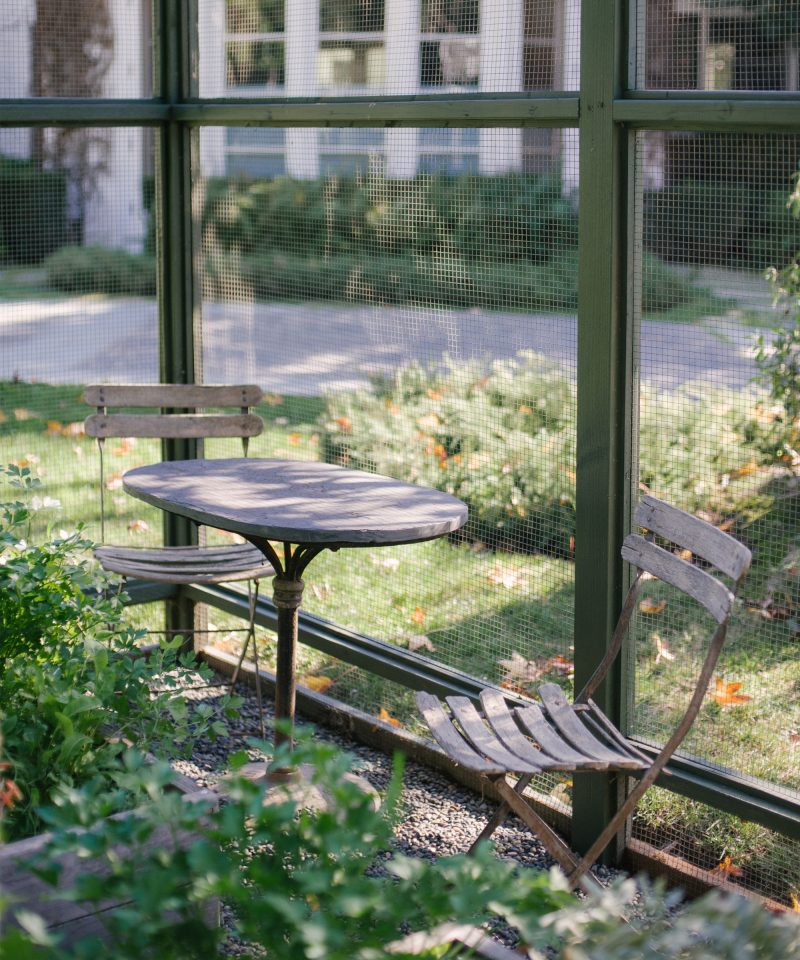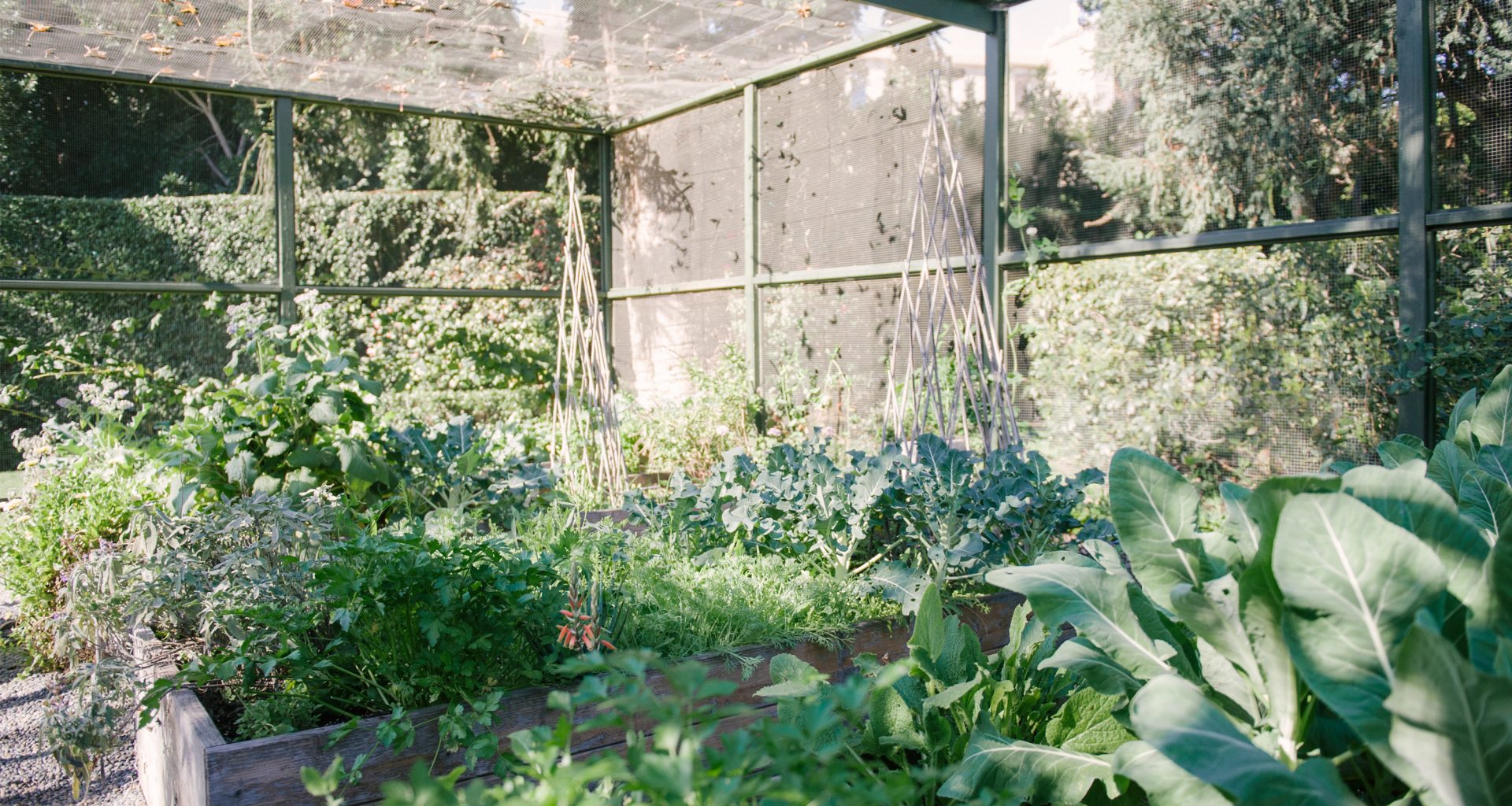 Photos by Melissa Gidney; Hero by Brian Ferry