Living
Our Favorite Nursery Designer on Nesting and Expecting With Style
We have a theory: Hannah Shargal has an answer (and design tip) for any question around nesting and expecting. After having two adorable boys of her own, Hannah realized there was a missing piece in the oftentimes overwhelming journey to parenthood. Her antidote? EEMA, a design and nesting studio that helps parents with everything from decorating nurseries to creating thoughtful baby registries. With an easygoing mindset, hard-earned career prowess, and a perfectly California eye for design, Hannah turns parenting how-tos into words of wisdom that resonate wherever you are in life.
Rip & Tan: Tell us about EEMA. Where did the initial idea come from?

Hannah Shargal: EEMA is an interior design and nesting studio for children's spaces. The concept came to me after having my boys (Lev, 3.5 and Miki, 2) and realizing how overwhelming kid stuff can be. My goal with EEMA is to offer gentle guidance and support to families as they are transitioning into parenthood and beyond. The nesting services include interiors, registry building, pre-packed hospital bags, wardrobe, organization, and more.

Rip & Tan: How did becoming a parent influence your lifestyle and design choices? How do they continue to shape them today?

Hannah Shargal: My lifestyle and design choices haven't changed much since becoming a parent. I've always been a homebody and more of a minimalist when it comes to design. I gravitate towards whites, neutrals, and different textures, and have managed to stay true to this even with toddler boys running around with sticky hands and muddy feet. Nothing in our home is too precious—it's inviting and cozy, but the furniture is slipcovered and the clothes I wear are machine washable!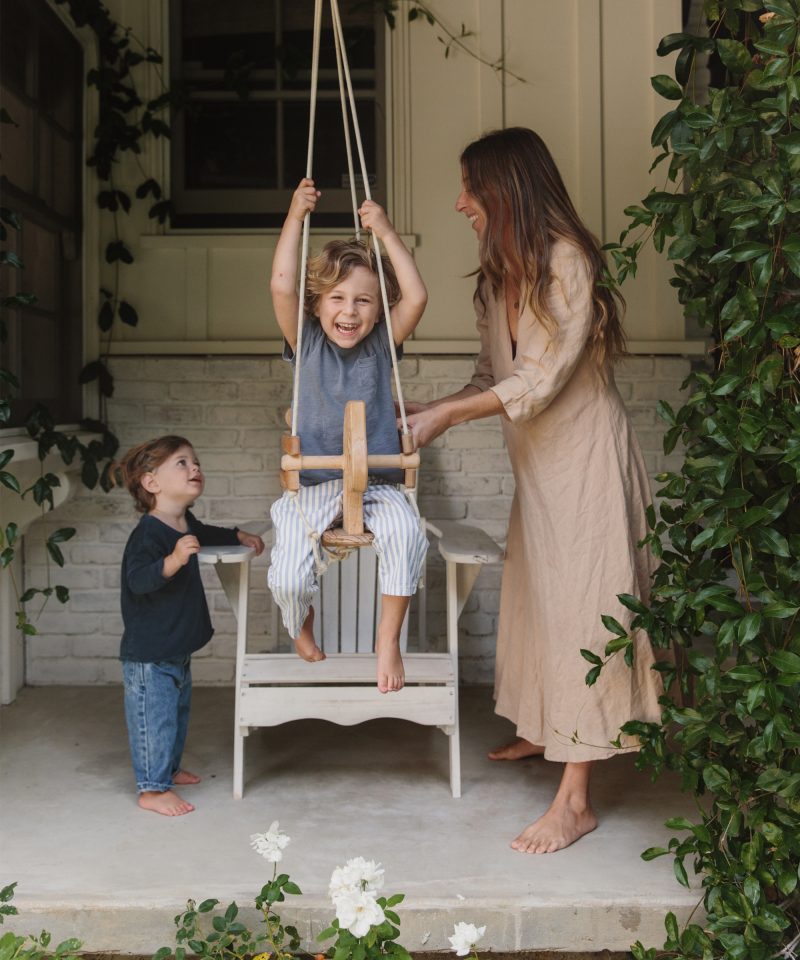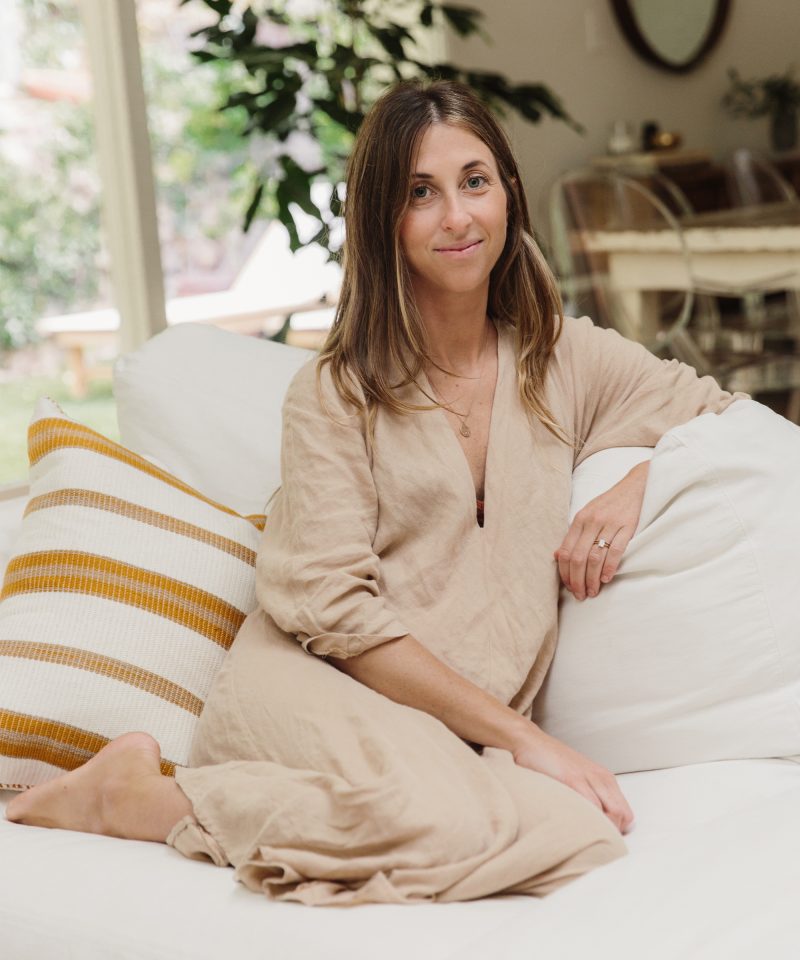 Rip & Tan: How do you balance work and mom life with two little ones of your own?

Hannah Shargal: I work from home, so while it's a challenge, it's a very rewarding one. I make sure to "fill my kids up with mama" before I dive into work. I give them 100% of me (even if it's only for a few minutes), which really does the trick and allows us to smoothly separate when it's time for work. Oh, and my husband is the best ever! He's my biggest supporter and helps me through all of it.

Rip & Tan: We've all had our own share of nesting during these past several months. What are a few of your favorite items or routines for feeling centered, calm, and comfortable?

Hannah Shargal: I recently started doing solo walks (no music or phone calls) while my boys are napping. Leaving the house without having to pack a diaper bag feels like a vacation. It's refreshing to be outside, to move, breathe, and think. I also invested in new skincare from Osea Malibu and it makes all the difference.
Rip & Tan: From wallpaper to storage, what are your top three tips for a mom-to-be starting the process of decorating her baby's space?

Hannah Shargal: Make your baby's space an extension of your home. Choose items that will grow with your family. Less is more.

Rip & Tan: From beauty products and can't-take-off clothing or the dishes you're constantly cooking, what are five things you can't live without right now?

Hannah Shargal: 1. Osea Malibu skincare

2. goop's Easy Lentil Soup recipe (topped with Zab's Hot Sauce)

3. Willaby Throw Blanket

4. Jenni Kayne Strap Sandals

5. Loungewear! Sister Katie Gillian Pants and Donni Henley Tees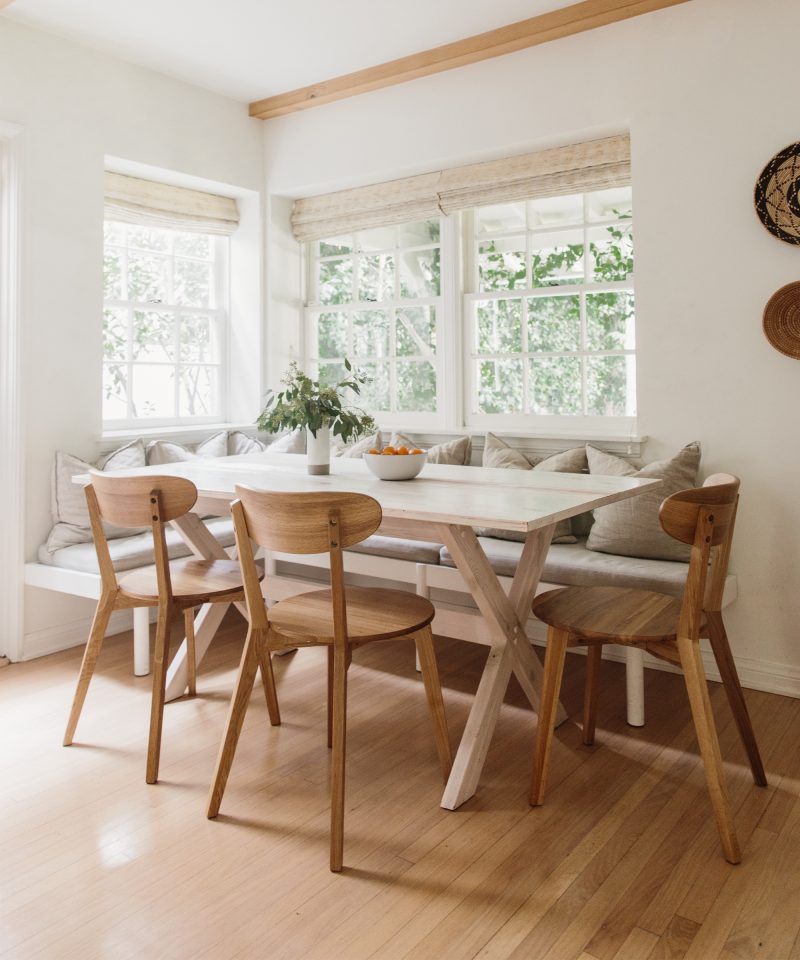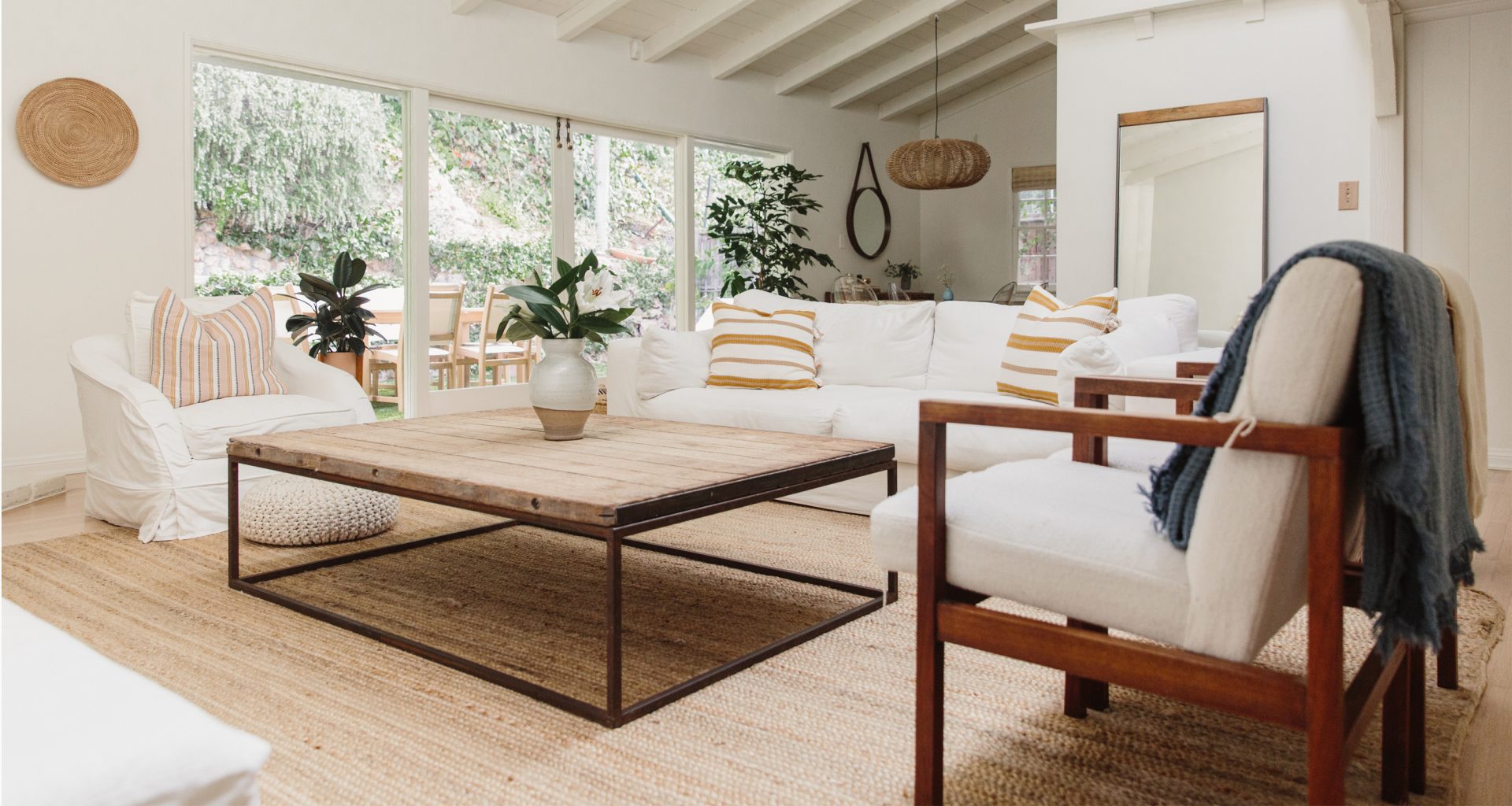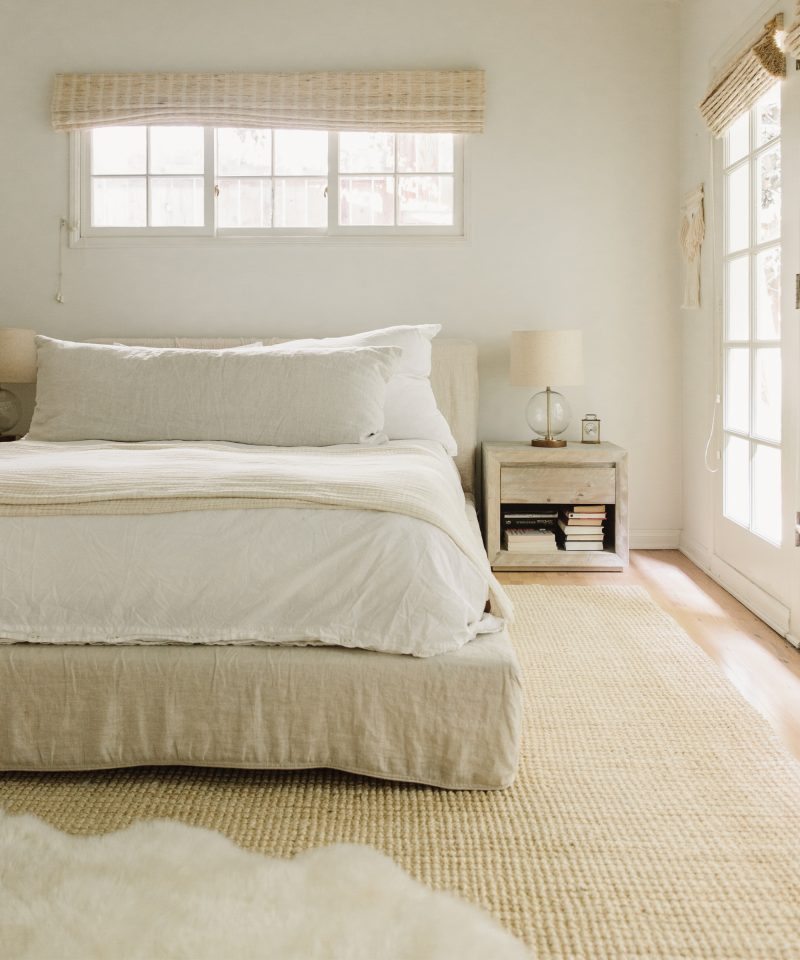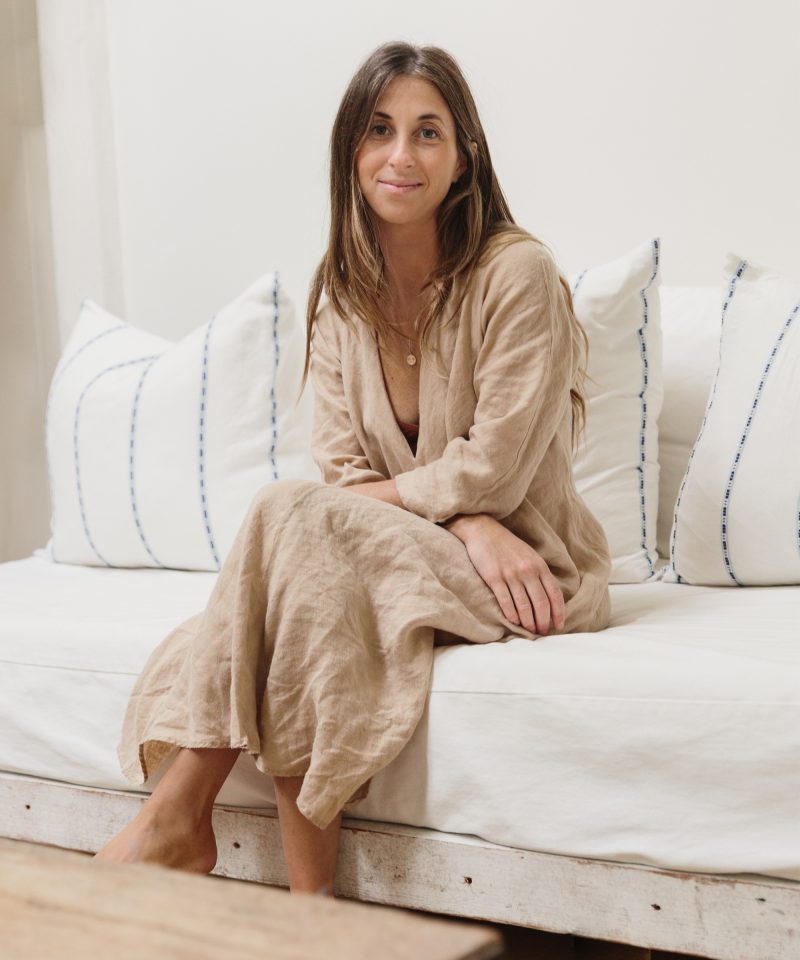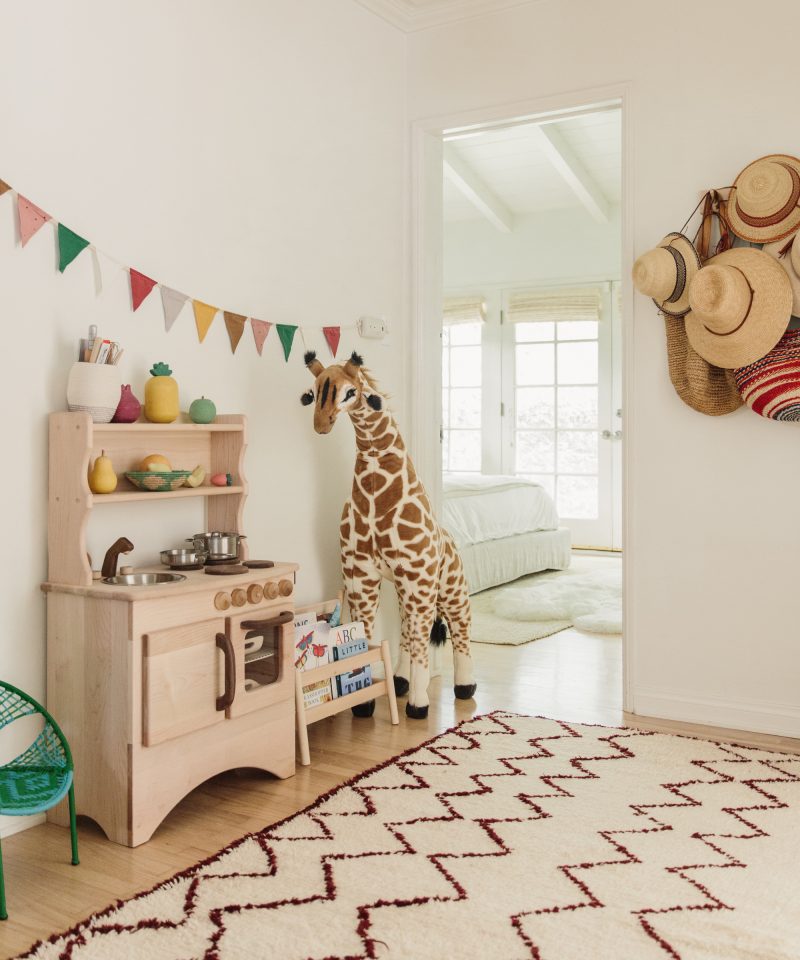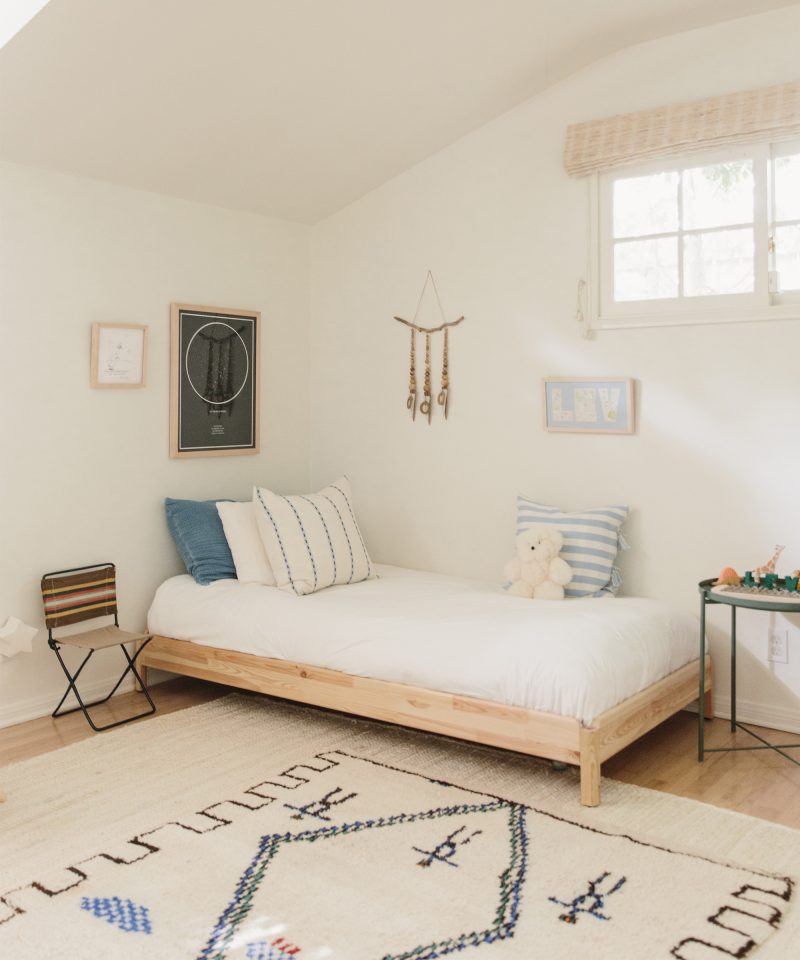 Rip & Tan: When it comes to the nursery, what's worth the splurge and what should we save on?

Hannah Shargal: The most splurge-worthy items are the ones that will grow with your child and family: a vintage dresser that can double as a changing table, or a daybed that offers additional seating and can eventually be used as a toddler bed when baby outgrows the crib. Wallpaper is another element that I find to be worth the splurge, but it's definitely a splurge! A way to save here is to feature just an accent wall, versus wallpapering the entire space. You can also save quite a bit of money and storage space by borrowing the non-essentials (swings, bouncy chairs, bassinet, play yard) from friends with children that have already outgrown these items.

Rip & Tan: What are a few underutilized items you think all nurseries should have?

Hannah Shargal: Wall storage is wonderful because it takes up no floor space while adding life to walls. Cozy additional seating (if space allows) is great, plus a small air purifier to clear the air of allergens and stinky diapers. Proper window treatments are also key (I love Everhem!).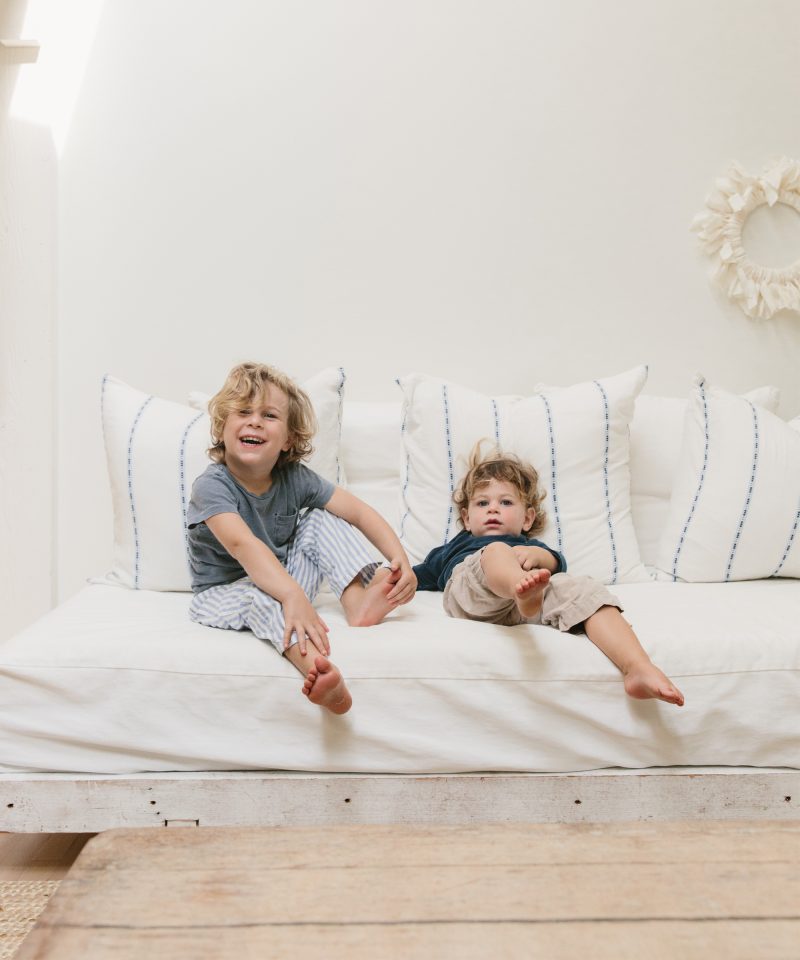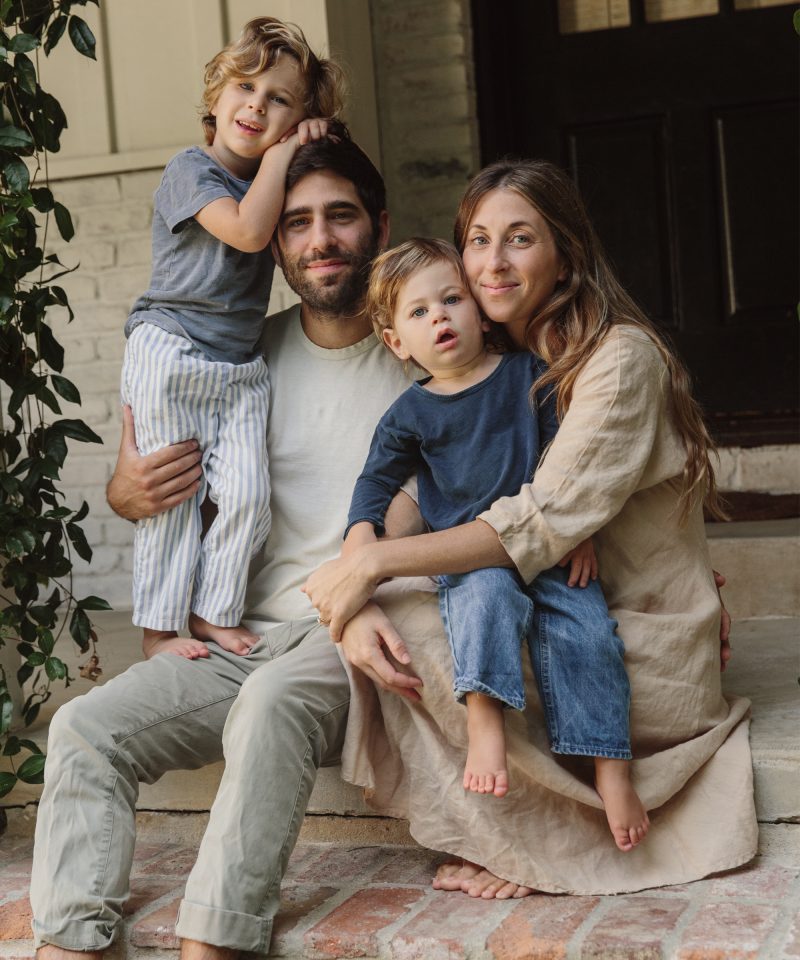 Rip & Tan: Your career has taken an impressive arc, from styling to business development and now opening your own studio. What advice do you have for women looking to find their dream career?

Hannah Shargal: Get creative. Ask yourself what makes you feel good and happy. Ask for help! Take the leap. Go for it.

Rip & Tan: What does living well mean to you?

Hannah Shargal: Living well means waking up with gratitude, finding balance and patience, and surrounding yourself with people that lift you up.
Photos by Nicki Sebastian