Food & Drink
Hen of the Woods Mushroom Toast by Pamela Salzman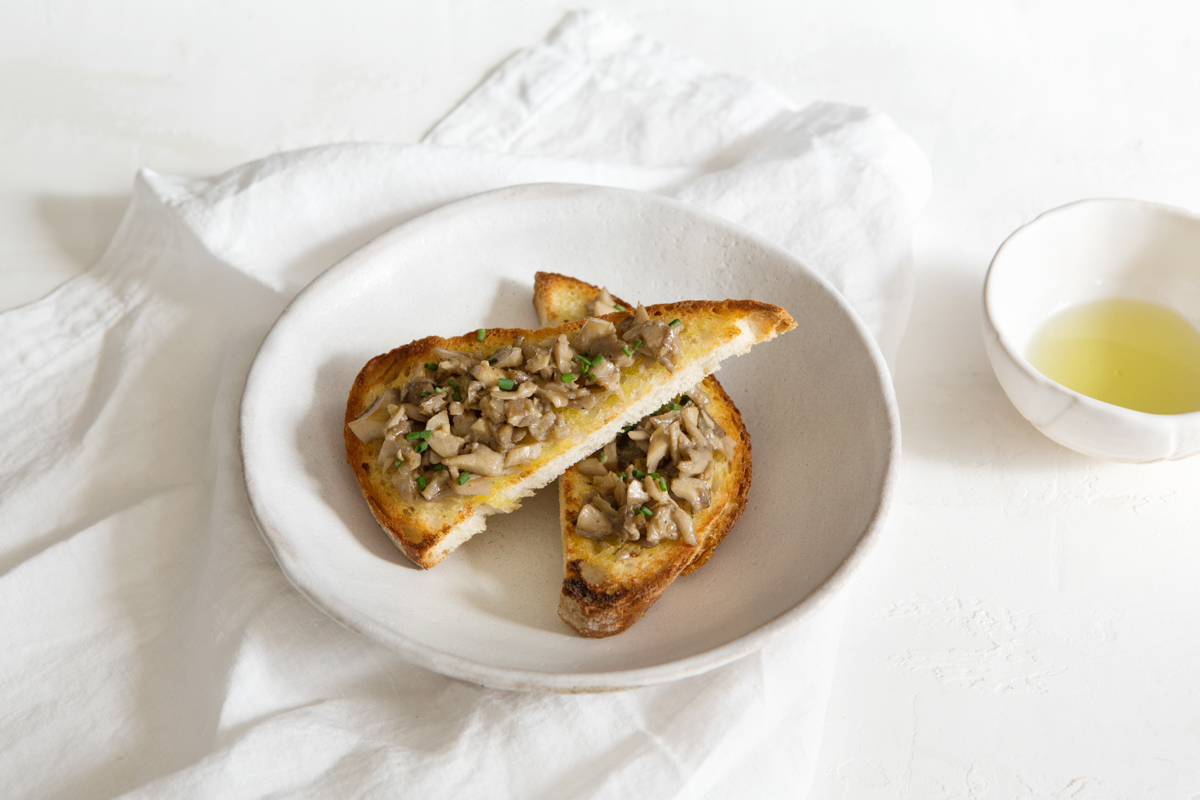 I have developed a healthy obsession with mushrooms—both the incredibly powerful medicinal types like reishi, and those that I roast or sauté for flavorful vegetarian meals. Elissa Goodman is one food expert who has helped encourage this practice, with her great knowledge and healing Inner Peace Tonic. My good friend Pamela Salzman, also a culinary talent, is another. Here she shares her Gjelina-inspired recipe for Hen of the Woods Mushroom Toasts, which I have started making frequently. With a bit of creme fraiche and truffle oil, it's a decadent, fragrant and savory dish. XXJKE
Photos & Styling: Sarah Elliott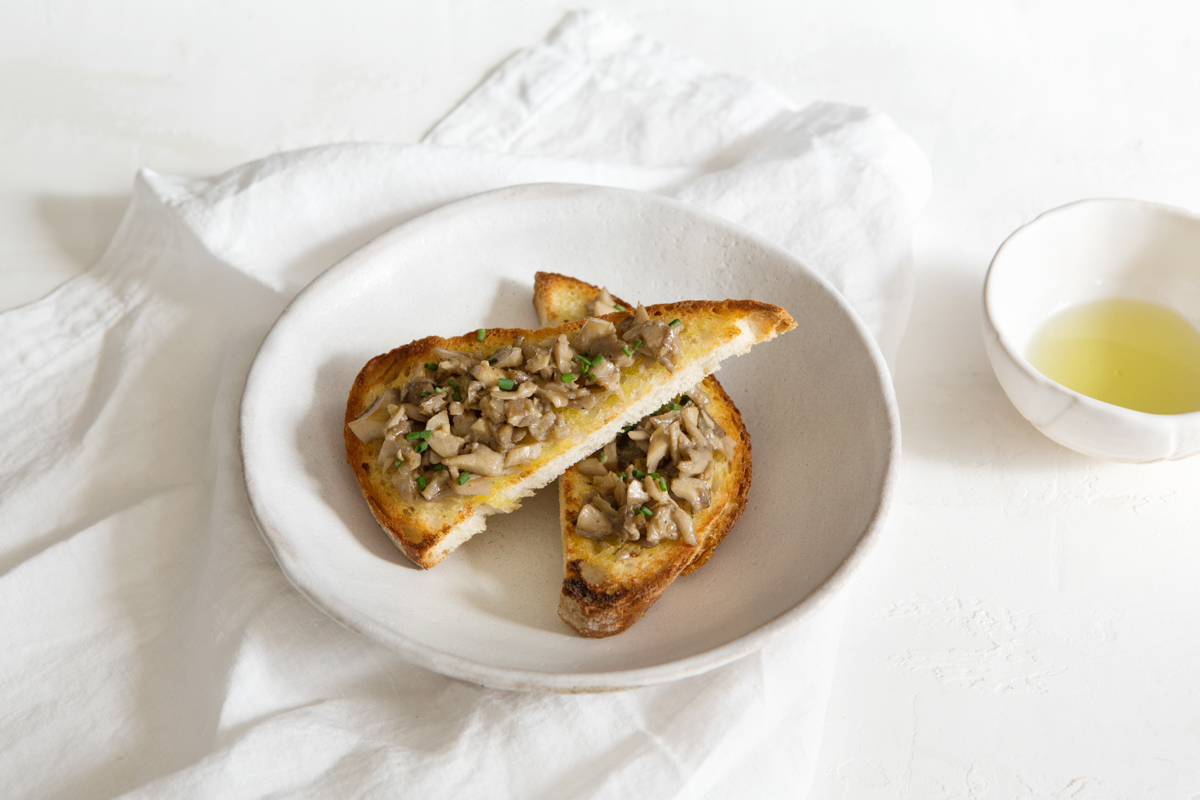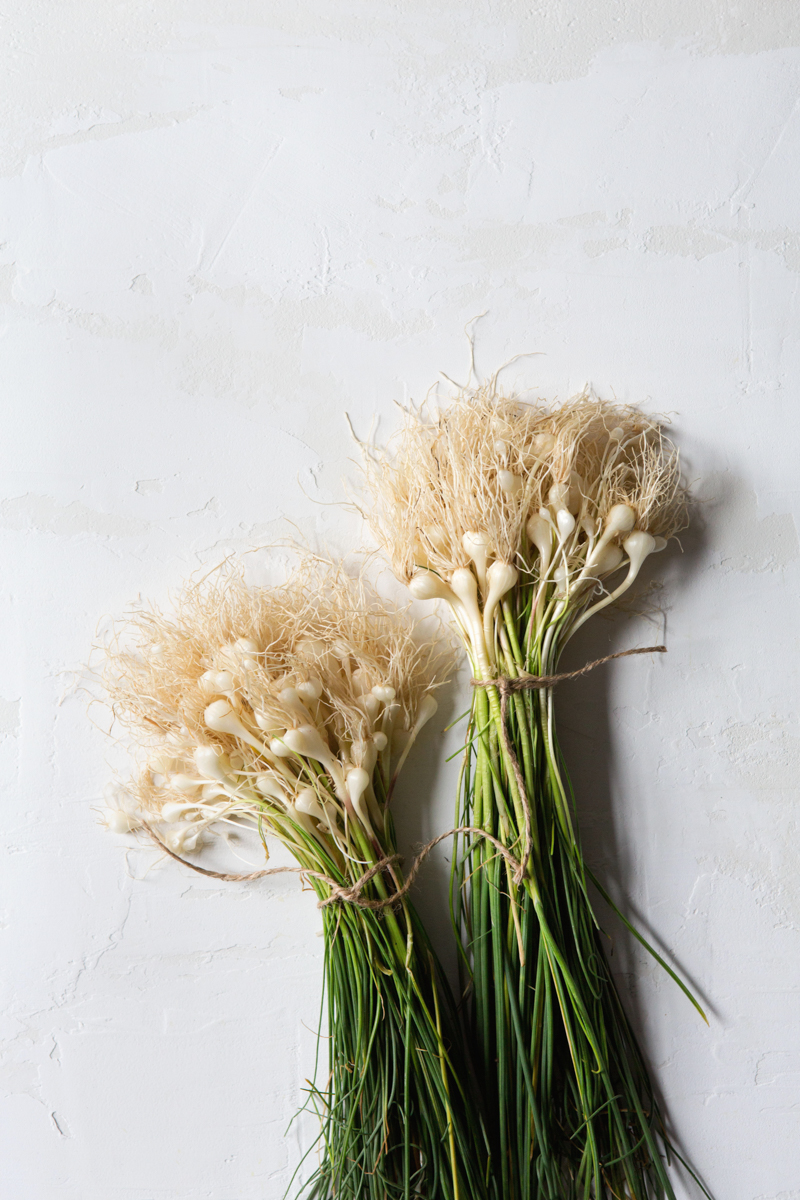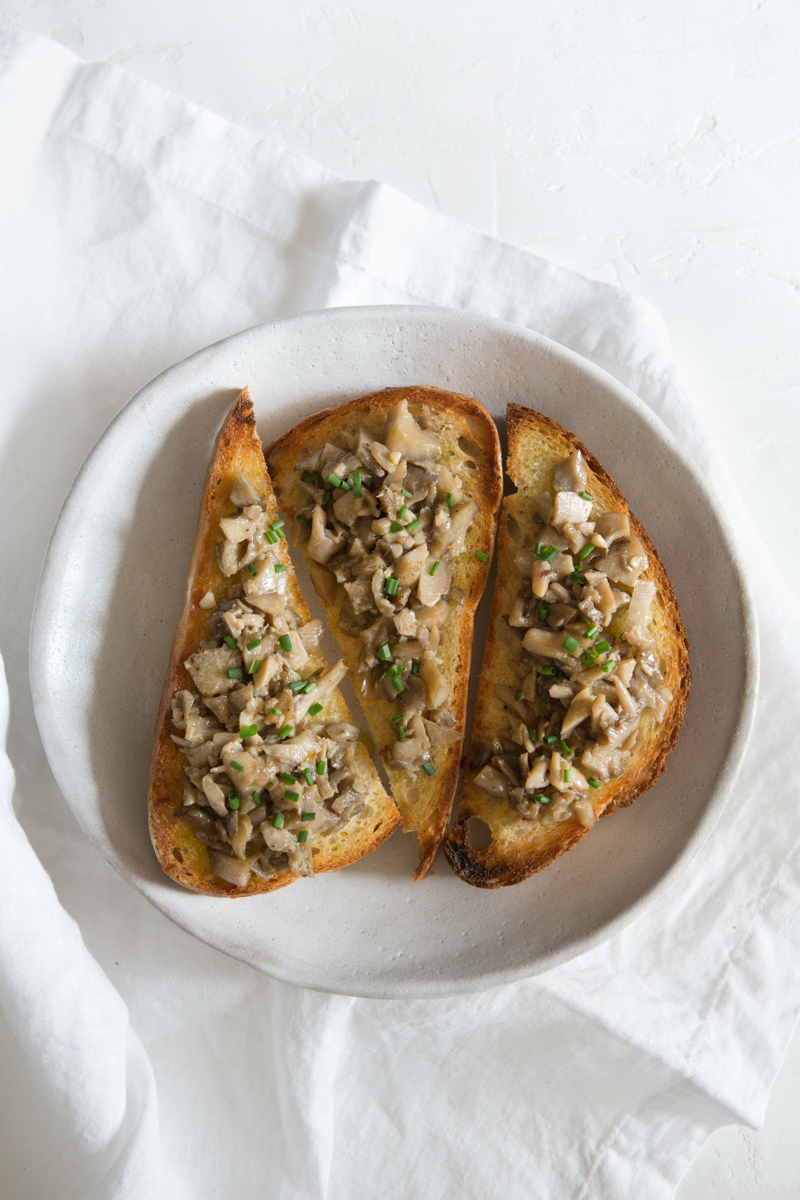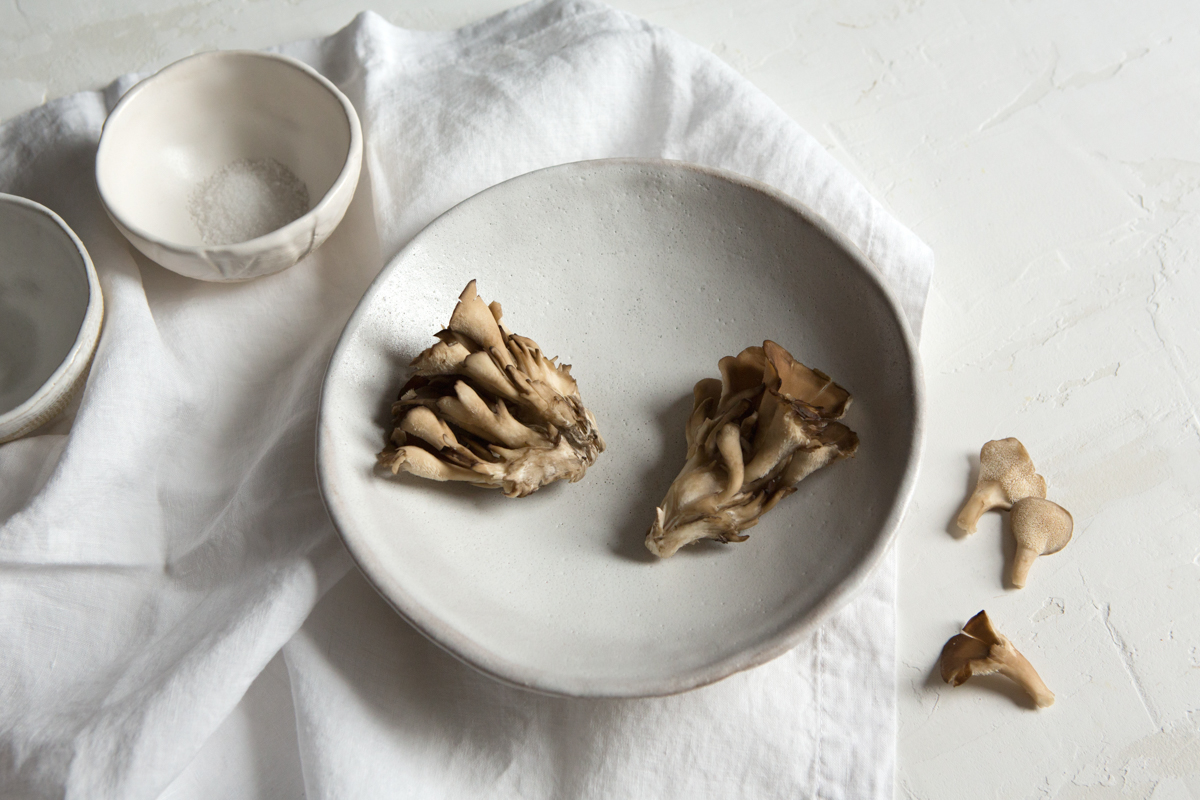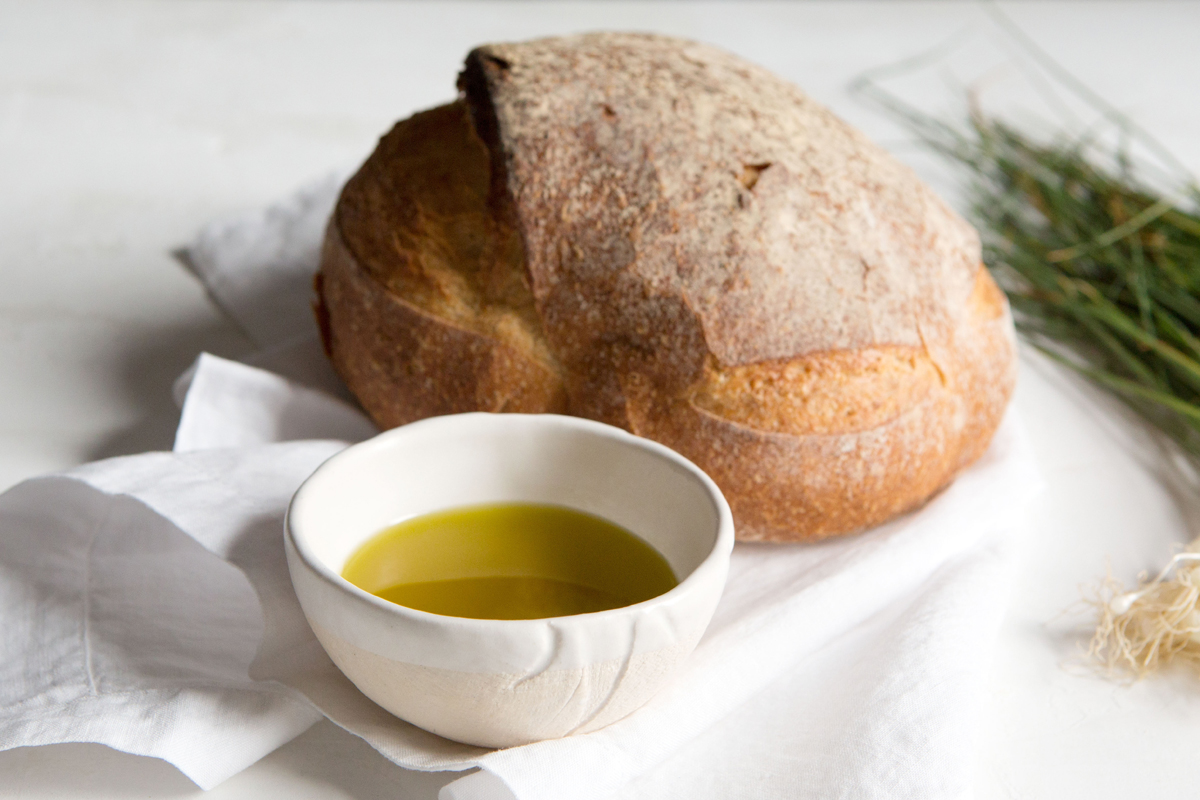 Hen Of The Wood Mushroom Toast Recipe
Recipe
Hen Of The Wood Mushroom Toast Recipe
Servings: 6 servings
Units:

Course: Sides
Ingredients
3 large slices crusty peasant bread
2 tablespoons extra-virgin olive oil plus additional for brushing bread
1 whole clove garlic
2 minced cloves garlic

10 oz

283 g

Hen of the Wood mushrooms
1/2 teaspoon sea salt
1/2 teaspoon fresh ground pepper

1/4 cup

59 ml

dry white wine

1 cup

237 ml

chicken or vegetable stock
6 tablespoons crème fraiche
2 tablespoons unsalted butter
truffle oil to drizzle
Preheat a grill over medium heat.
Brush both sides of bread with olive oil. Grill bread on both sides until toasted and slightly charred. Thinly slice the end off of the whole garlic clove and rub one side of each piece of bread with the cut side of the garlic. Cut in half crosswise and arrange on a platter.
In a large sauté pan, warm the olive oil over medium heat. Add garlic and sauté for 30 seconds or until fragrant. Add mushrooms, salt and pepper and sauté until softened.
Add wine and cook until liquid is almost completely absorbed.
Stir in chicken stock and cook until reduced by half, about 10 minutes. Whisk in crème fraiche and butter and cook until slightly thickened.
Pour mushroom mixture over toasts. Drizzle with truffle oil and serve immediately.