Living
This Modern Beach Enclave is a California Dream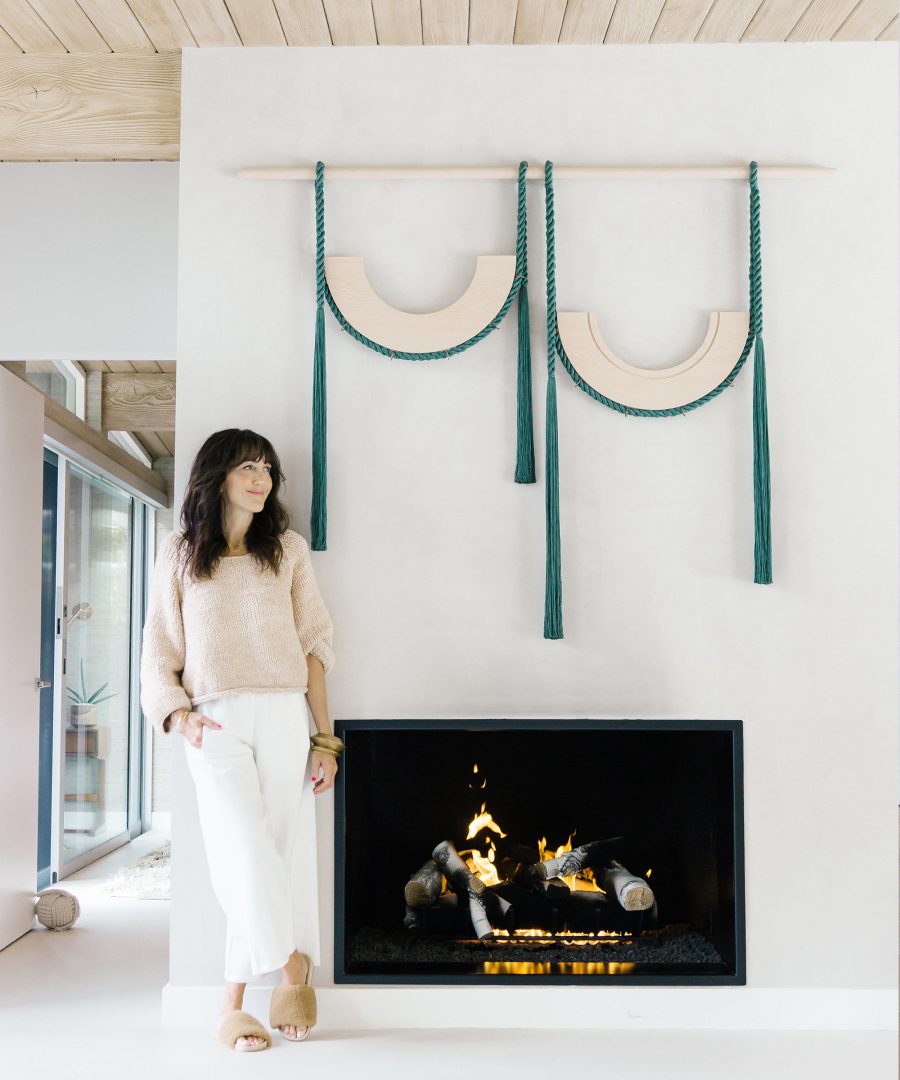 When we picture homes along the California coast, images of open interiors, muted shades, and a relaxed feel instantly come to mind. Eager to break outside of the standard beach house aesthetic, interior designer Jen Samson of
Jen Samson Design
turned this Laguna Beach home into a space that exists far beyond an archetype. With pops of color, timeless furnishings, and a fair share of texture, Jen transformed her clients' space into a modern beach home they could call their own. Read on for Jen's breakdown of this beachside getaway, plus her own tips and tricks for designing the California way.
Rip & Tan: What inspired you to make the move from fashion to interior design?

Jen Samson: My move from fashion to interiors was really a natural progression from one creative industry to another. From a very young age, I have loved everything about both fashion and interiors. My grandmother's home and closet were a major source of early inspiration.

At a young age, I was drawn to her many collections of fine china, luxe patterned fabrics and upholstery, and the pieces she collected from travel. Her jewelry, which I wear almost daily, and many items from her closet still live in my wardrobe. Many years ago while working with E!, Style Network, I attended my first Salone del Mobile in Italy and Highpoint in North Carolina to shoot for various Style Network TV programming.

Those early visits furthered deepened my desire and passion to engulf myself and learn everything I could about design—the history, architecture, and the future of design.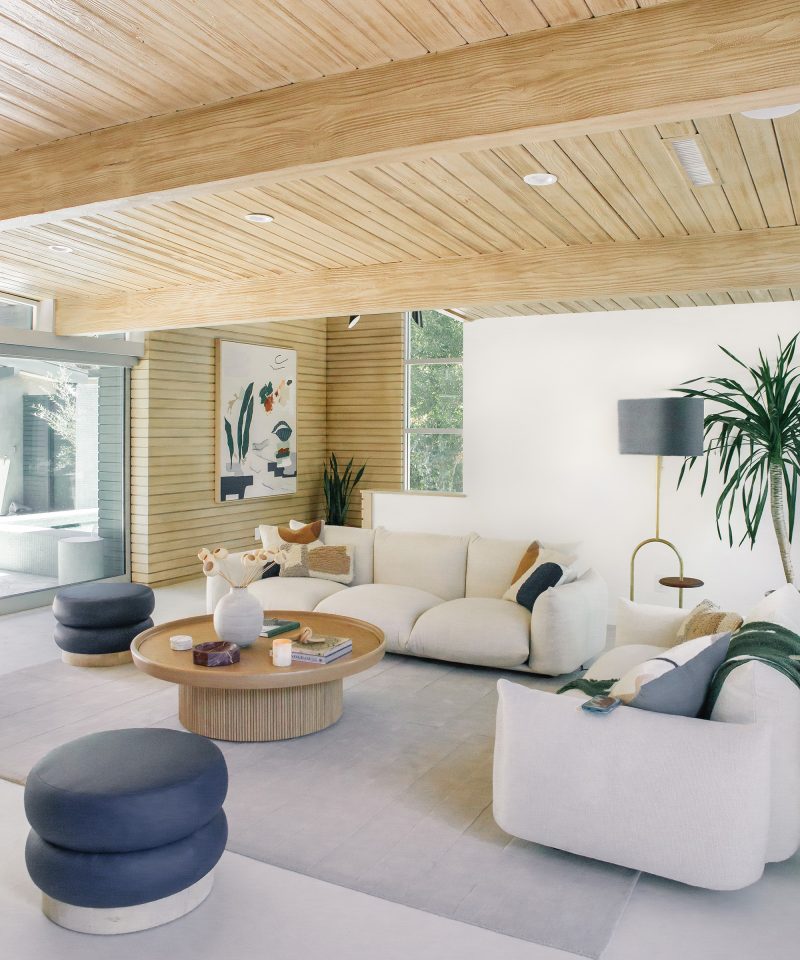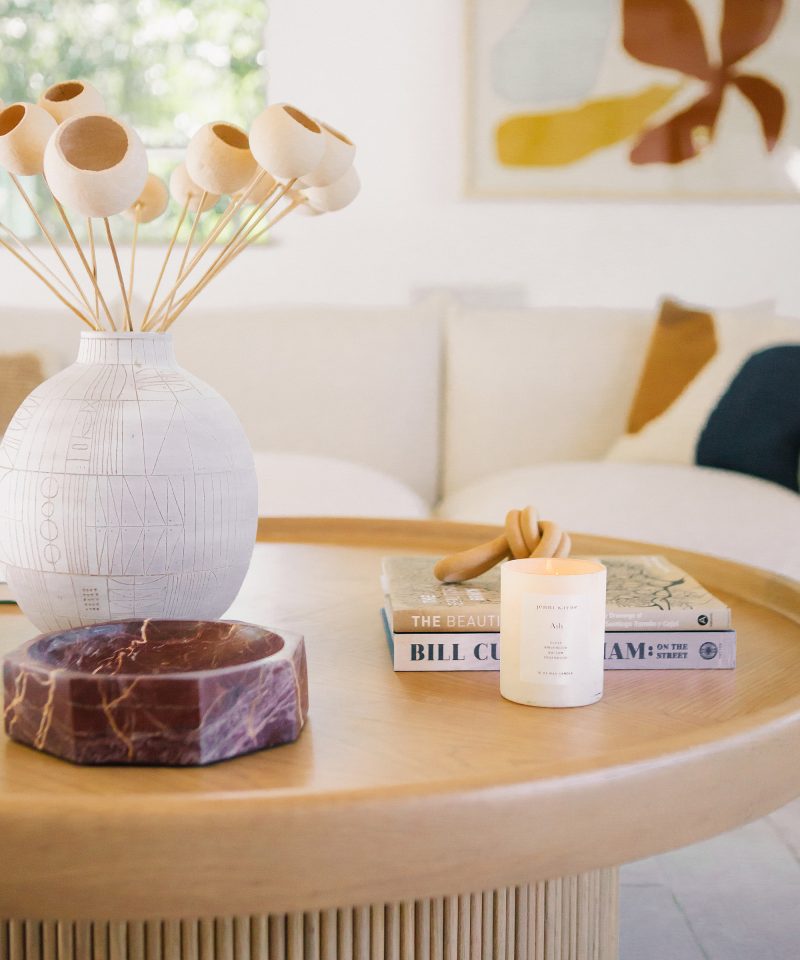 Rip & Tan: How does your experience in fashion influence your interior design work?

Jen Samson: For me, it is both creative avenues that influence one another. I am always studying trends, colors, fabrics in fashion. My design work definitely pulls inspiration from the runway. The difference is that fashion can be fleeting whereas in home design, it is incredibly important to me to create something unique and fresh but it also must have longevity. I would say that there is a definite connection between the materials I select for project and what might be trending in fashion.

Color trends are often apparent as well, be it in home accessories or something bolder like wallpaper or paint. Most of my projects are high-end residential. Many of my clients often have a love of design or just want to be pushed to take design risks to help them bring out their own unique style. If I have the opportunity to peek into a client's closet, it can be incredibly insightful to get a sense of overall favorite colors and their level of comfort with pattern.

Rip & Tan: What role does the California coast play in your aesthetic? How does it inspire your design decisions?

Jen Samson: I live in Laguna Beach, notably an area brimming with some of the most spectacular California coastline. I am inspired daily by my surroundings—the beaches, the sunsets, the lush hiking trails—color, texture, and, most importantly, a tangible vibe that I bring to every project. I am continually inspired by California cool, an aesthetic that for me, embodies a laidback luxury that always has a dose of glamour, a swirl of vintage, and an overall style that feels simultaneously effortless and curated.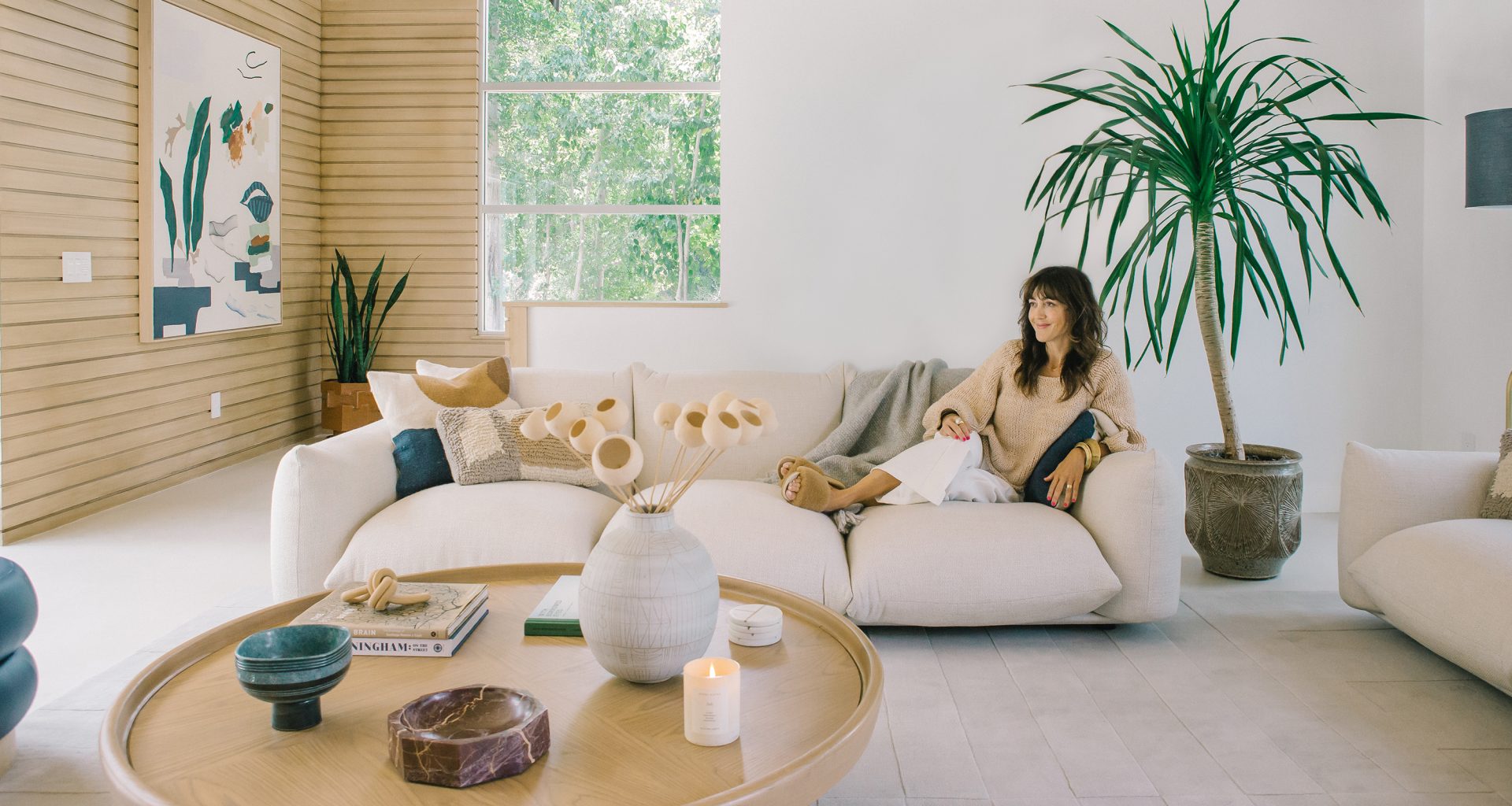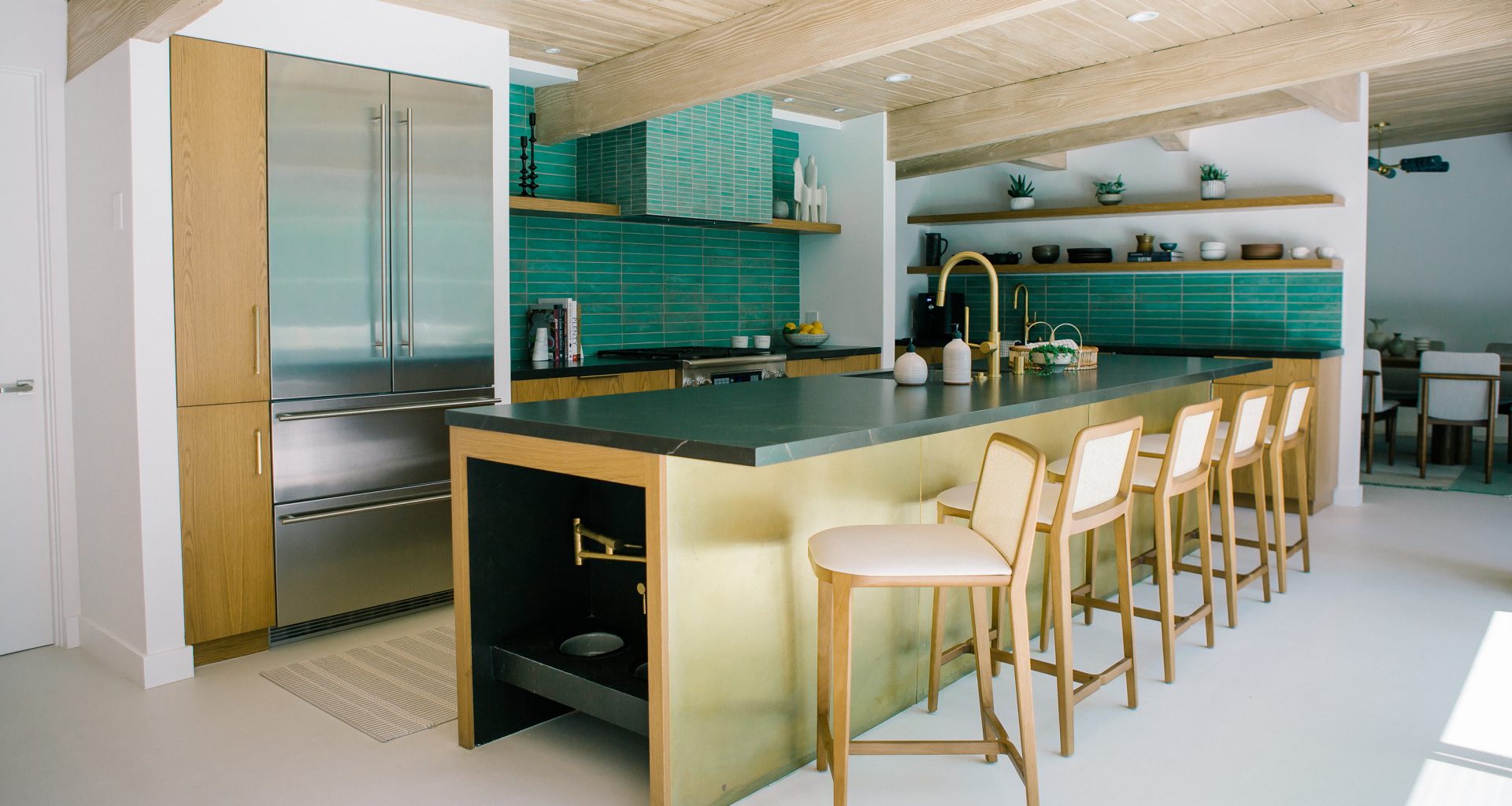 Rip & Tan: Walk us through this space. What was the vision for this home? Where did you source some of your standout pieces from?

Jen Samson: Walking up to this home for the first time, I was immediately drawn to the mid-century architecture. However, the home had undergone a few remodels over the years and was in an early 90s state. We committed to returning the home to its authentic origins while giving it a modern update.

A few of the standout pieces are the sofa, made by an incredible furniture company in Italy, Arflex, and destined for this California modern home. The stunning oak coffee table is from an LA favorite of mine, Lawson Fenning. The master bedroom rug is a personal favorite. It's from a design house out of the Netherlands called Studio Truly Truly. The rope sculpture above the fireplace is by artist Cindy Zell, and the painting in the entry was a commission from another favorite California artist of mine, Karina Bania.

Rip & Tan: How does this space speak to your overall approach to design?

Jen Samson: The homeowners were incredibly open-minded and looking for design direction, and it was honestly the perfect canvas. My design approach for any remodel is to seek out the original beauty, which this particular home had in spades, and then to reimagine all that it can be. From the floors to the ceiling and everything in between, we looked to the past for inspiration and to the future to create a space that paid homage to the home's original splendor while marching forward as a modern beach enclave.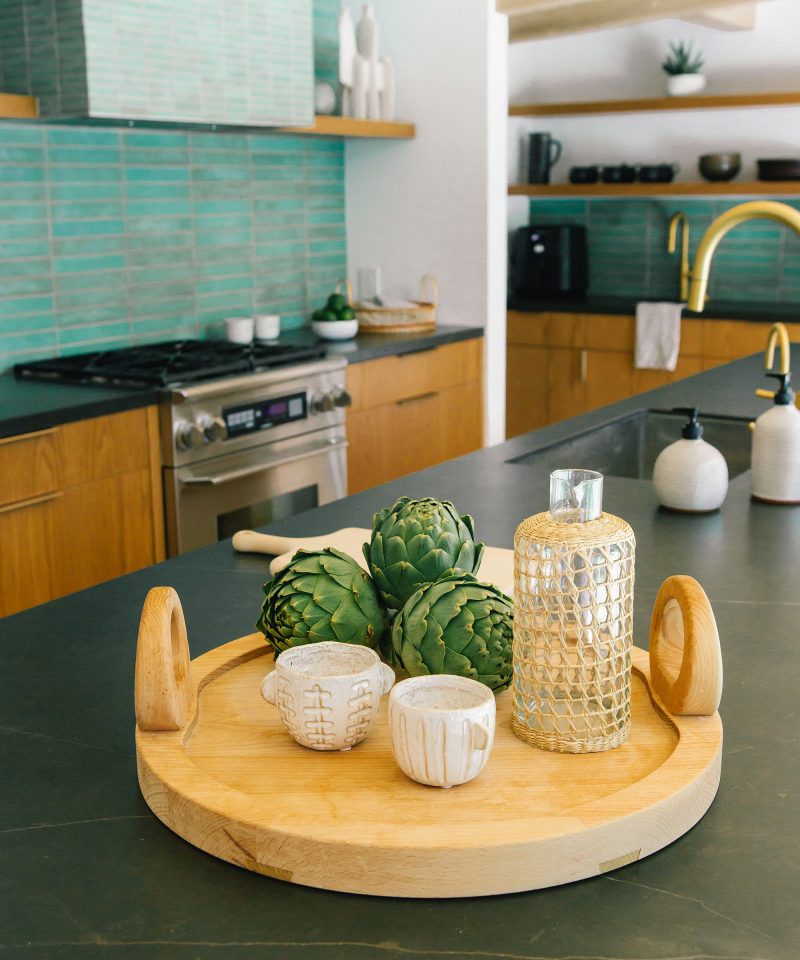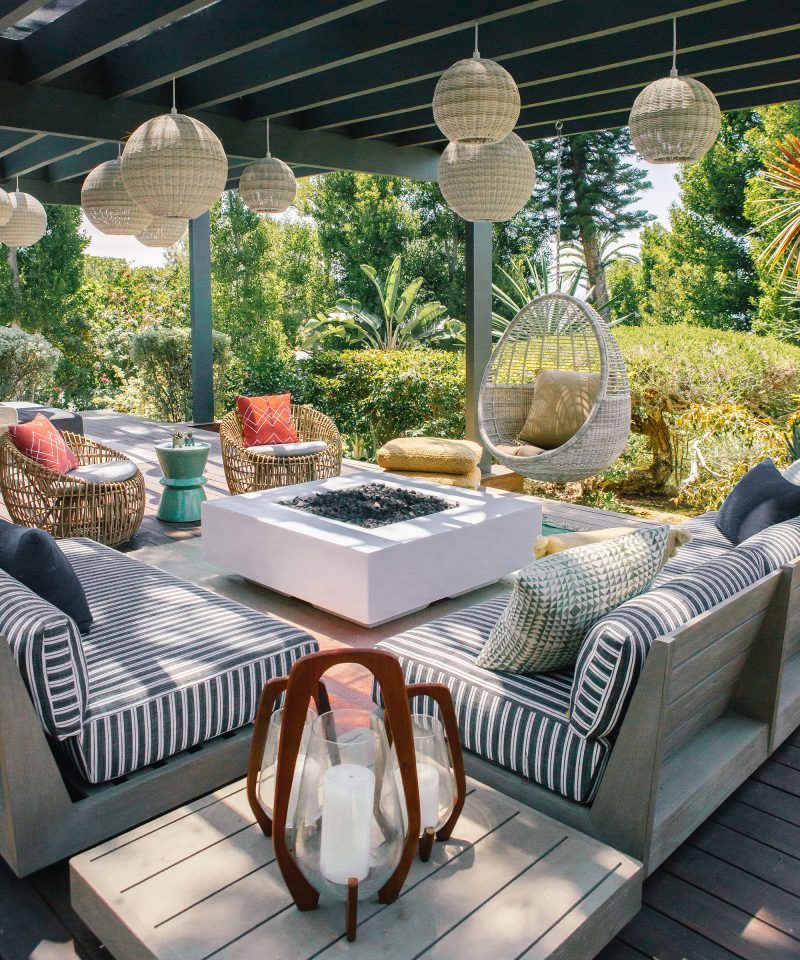 "From the floors to the ceiling and everything in between, we looked to the past for inspiration and to the future to create a space that paid homage to the home's original splendor while marches forward as a modern beach enclave."
Rip & Tan: What are a few simple ways we can adopt this edited yet lived-in approach in our own spaces?

Jen Samson: Don't be afraid of negative space, meaning, a home doesn't have to have something in every corner. Be selective and love each item that you display. Even in a modern home, textures add warmth and a lived-in feel. Throw blankets, carpets, and soft pillows are a few of the elements I always like to include for a welcoming and inviting feel.

Rip & Tan: Whether you're starting from scratch or looking for a refresh, what are the five most important elements in any home?

Jen Samson: Pull out every accessory you own, edit, and then find new homes for all of your favorite things.

Buy art. It doesn't have to be expensive or a collector's piece. Just something that speaks to you.

Add plants. This is truly transformative!

Shop for something antique or vintage that expresses your style.

Plan your lighting. Add ambient lighting, candles, and dimmers on every list switch.

Rip & Tan: What does living well mean to you?

Jen Samson: Staying healthy, staying inspired, and always surrounding myself with the people I love. For me, it's as simple as that.