Living
4 Kid-Approved Crafts to Try at Home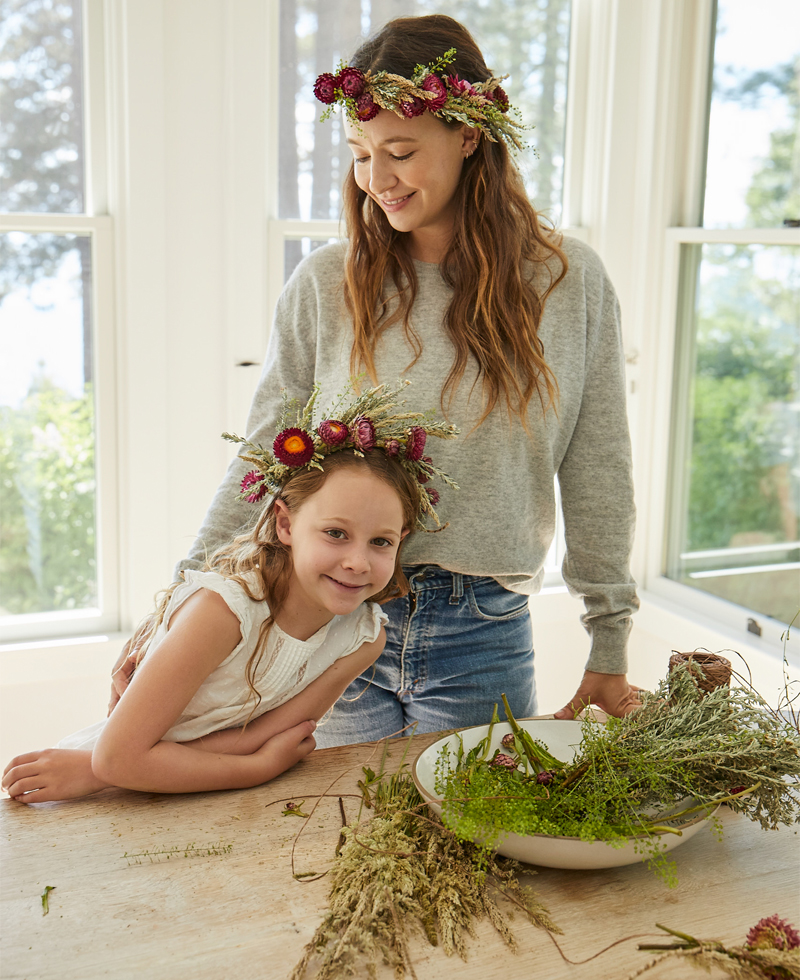 As regular DIYers with a penchant for family-friendly activities, crafting is a constant in our entertaining repertoire. Whether it's a weekend affair or an after school occurrence, getting crafty with the whole family is as enjoyable as it is long-lasting—who doesn't love aromatic bottles of rosemary spray and decorative floral displays in the name of crafting? With fun and function at top of mind, we rounded up four kid-approved crafts to try at home ASAP.
Stop & smell the rosemary
Craft number one also happens to be one of our favorite ways to refresh any room: calming rosemary spray. The herbal aroma is mild enough to spray freely throughout your entire space, and it gives kids an opportunity to experiment with scents and essential oils (bonus points for creating a mini spa moment at home). To make one bottle of rosemary spray you'll need: 2 ounces of water, 18 drops of rosemary essential oil, and a 2-ounce glass spray bottle (or any spray bottle!). Combine water with rosemary essential oil in the glass bottle and spray away.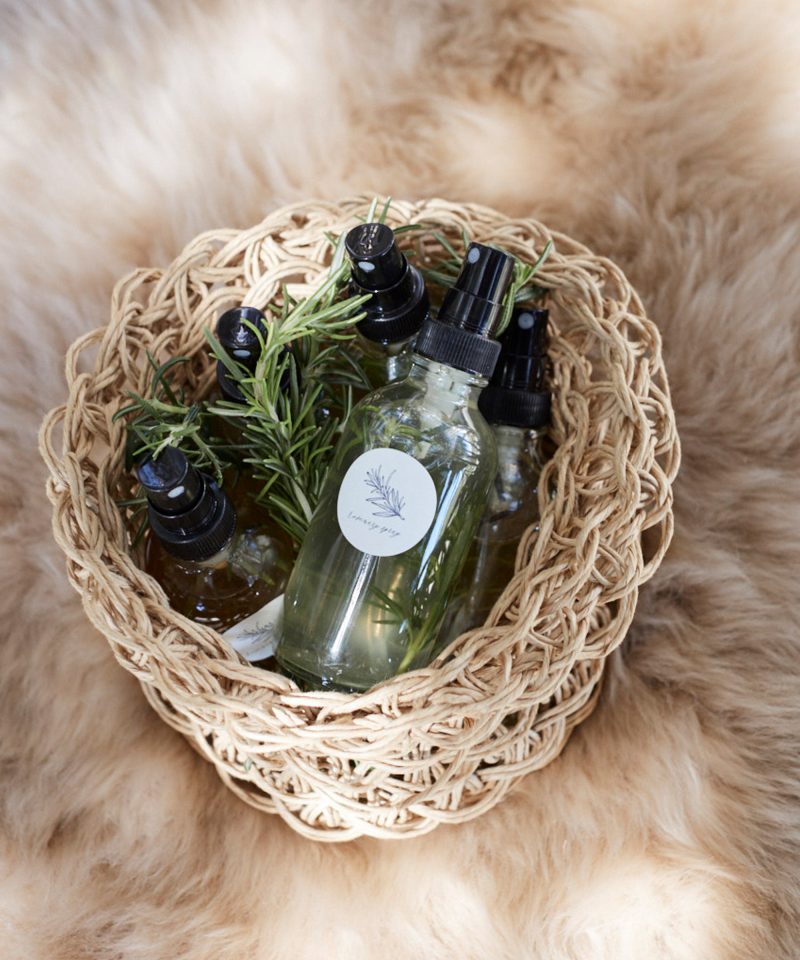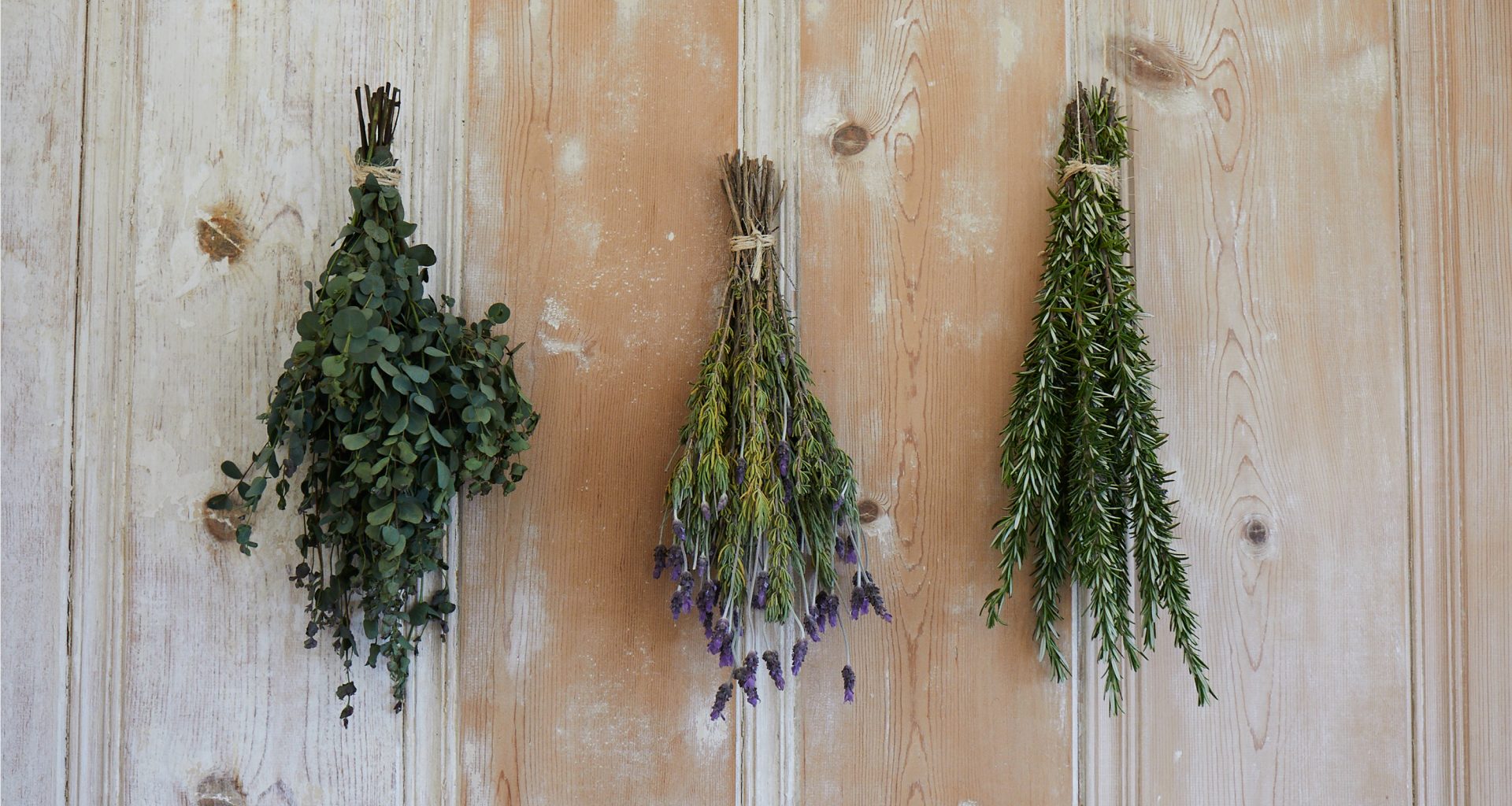 Dried & true
Jenni is a longtime fan of dried flowers and herbs for easy arrangements and at-home accents. Forage the backyard for flowers and gather staples like sage, thyme, rosemary, oregano, basil, and mint at the market for a simple activity that kids will enjoy for days to come. To make dried flowers and herbs you'll need: herbs of your choice, twine, cheesecloth, and scissors.

To dry herbs and flowers, first carefully rinse each stem and air dry. Weave twine through the stems, leaving a string trailing off at the end before hanging upside down in a cool, dry  room. Once dry, tack your favorites on the wall or hang from the ceiling.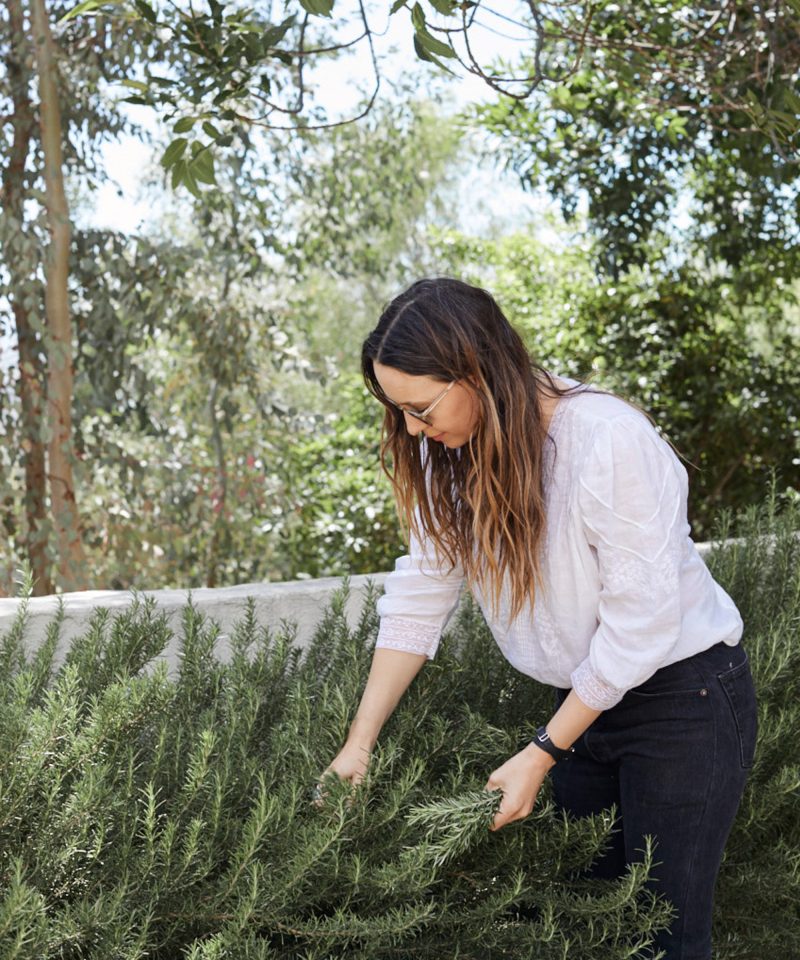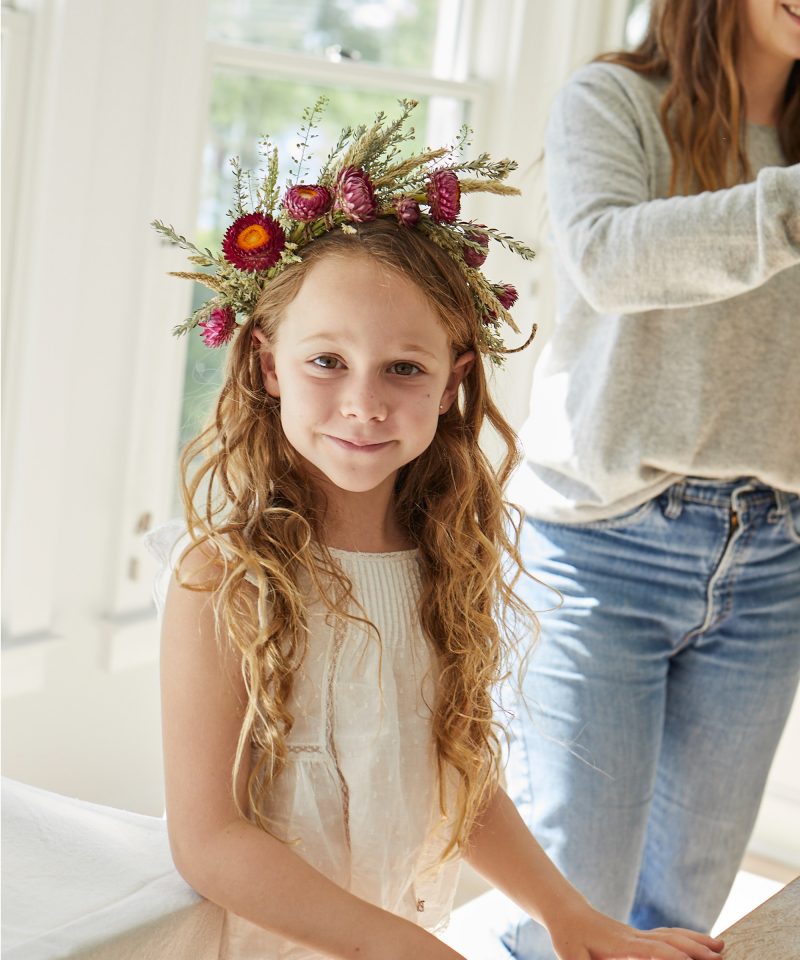 Flower power
Flower crowns are the sweetest accessory for kids or a group of friends to make together. Gather your favorite flowers and let your creative inspiration run wild—there are no real rules when it comes to this craft. To make flower crowns you'll need: wire cutters, 30-gauge wire, twine, flowers, and ribbon. To make a flower crown, you want to first measure the wire around a head's circumference and cut to size with some extra give. Then, cut the flower stems down to 3-4 inches and lay on the wire. Wrap the twine around the stems two or three times, looping with twine continuously so the wire is hidden. Finally, cut one piece of ribbon and thread through both loops of wire (like a shoelace) and tie together in a bow.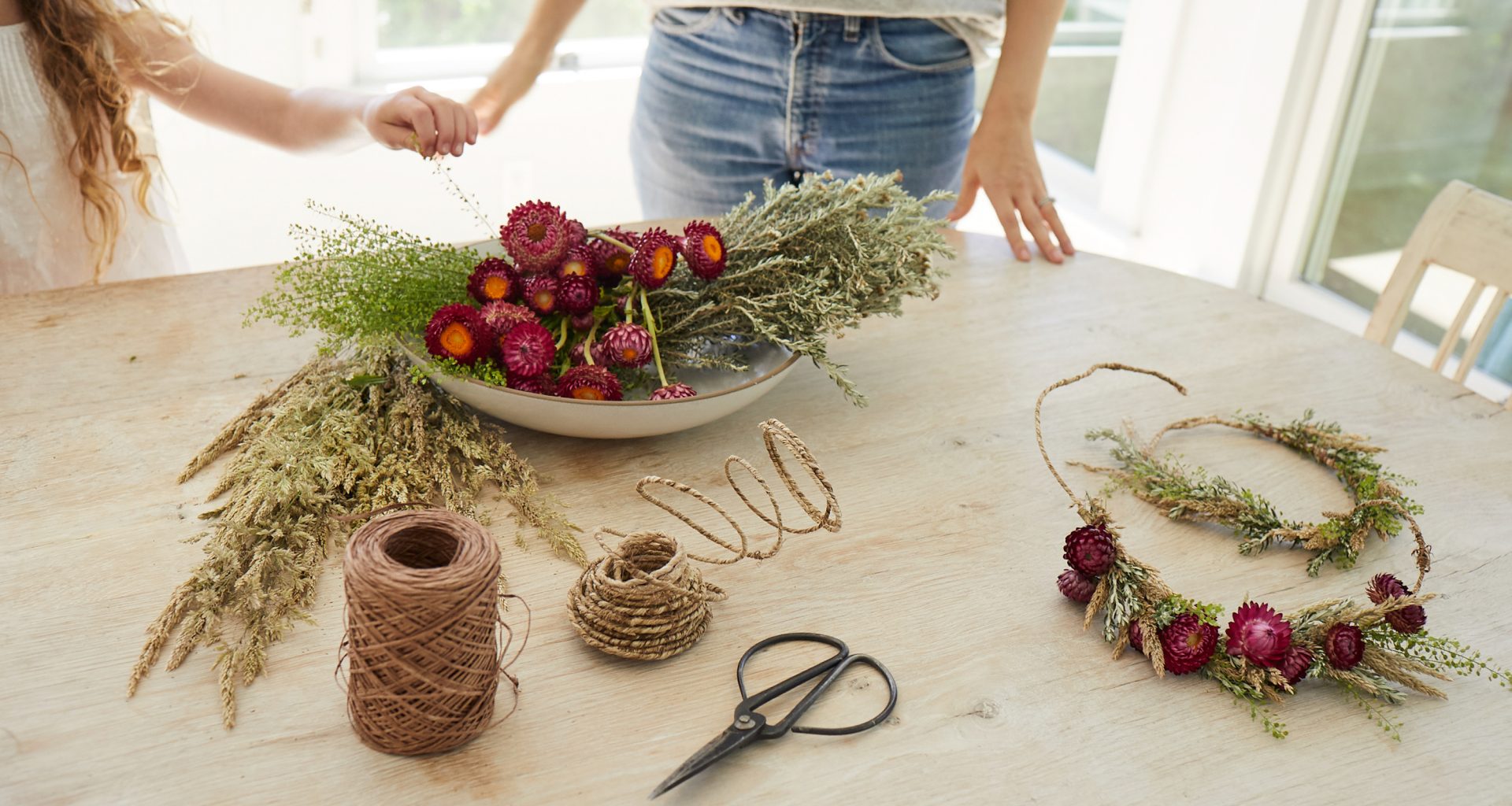 Florals forever
Pressed flowers are another go-to,
popping up at parties
more times than one. Perfect for the creative kid in the bunch, the only tool required is a flower press, which you can pick up at your craft store or on Etsy. To make pressed flowers you'll need: fresh florals (thinner, smaller blooms work best!), flower press, and frame or a journal. Then comes the construction: first, blot your flowers dry. Place them in between the layers of paper, slipping the stack of chipboard and paper between the wood boards of a flower press and tightening the screws in each corner. Allow to dry in the press for 10-14 days. Once time has passed, gently peel back the paper to reveal the beautiful blooms. We love displaying pressed flowers in a frame or journal—whatever you choose, nature's beauty is sure to shine.