Food & Drink
Inside Leanne Citrone's Creative Kitchen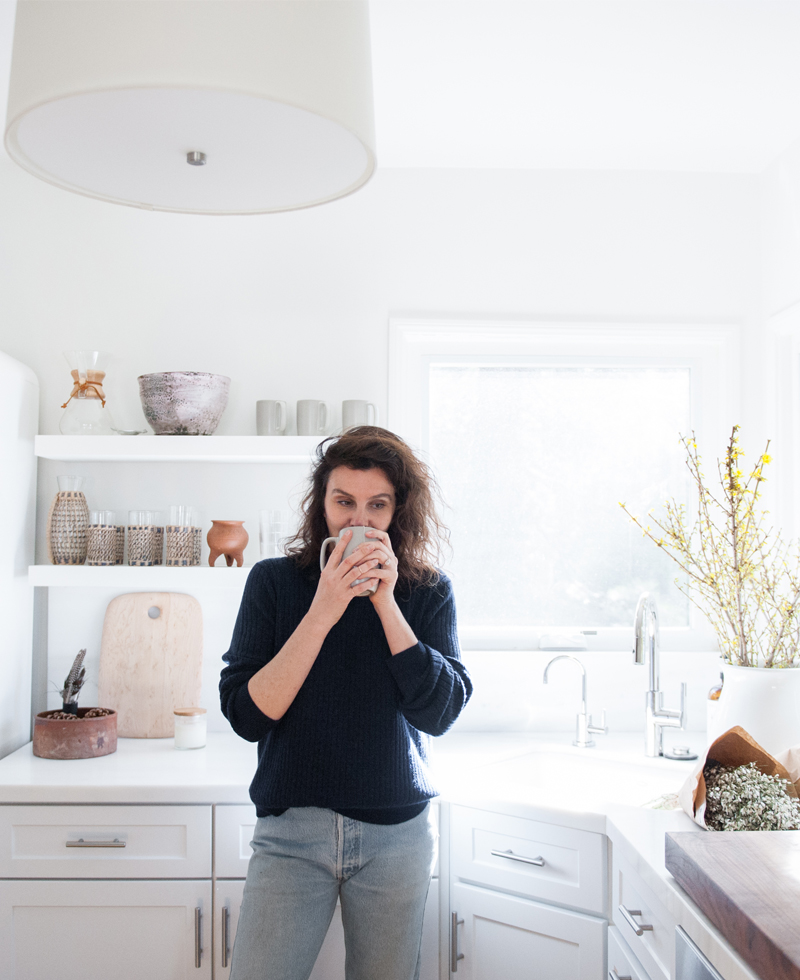 Feeling lackluster in the kitchen these days? Leanne Citrone's
Instagram feed
will reinvigorate you instantly. We've known the co-owner of Andy LeCompte Salon for years, but her talents exist far beyond the salon—from freshly baked bread to easy snacking hacks, she combines flavor and simplicity to create inspired dishes that bring everyone together. Case in point: her Lunch Bowl with Tahini Turmeric Dressing. Whether you're looking to upgrade your midday meal or want a few new tips to add to your kitchen arsenal, read on for Leanne's priceless culinary advice.
Rip & Tan: From the salon to the kitchen, there's a creative pulse throughout everything you do. What do you love the most about cooking? How does your time in the kitchen complement your days spent as a hair stylist?

Leanne Citrone: I love being home. It's a nice balance from the busyness of the salon. I love my clients and cutting hair and connecting with people there, but the slower pace of being home and expressing my creativity in a different way is such a lovely balance. Cooking brings me a lot of joy, and I get to connect with myself and people in other ways—by bringing them together around the table.

Rip & Tan: Are there any seasonal ingredients you're focusing on right now?

Leanne Citrone: It's really nice to be in Southern California where we are lucky to have beautiful produce year-round. I love seeing the seasons and produce change. Stone fruit is coming into season, so there are lots of apricots, peaches, and cherries around. I try to always take the left over fruit I have lying around and make a fruit crumble at the end of the week, and Salt and Straw ice cream is a perfect pairing for any fruit dessert!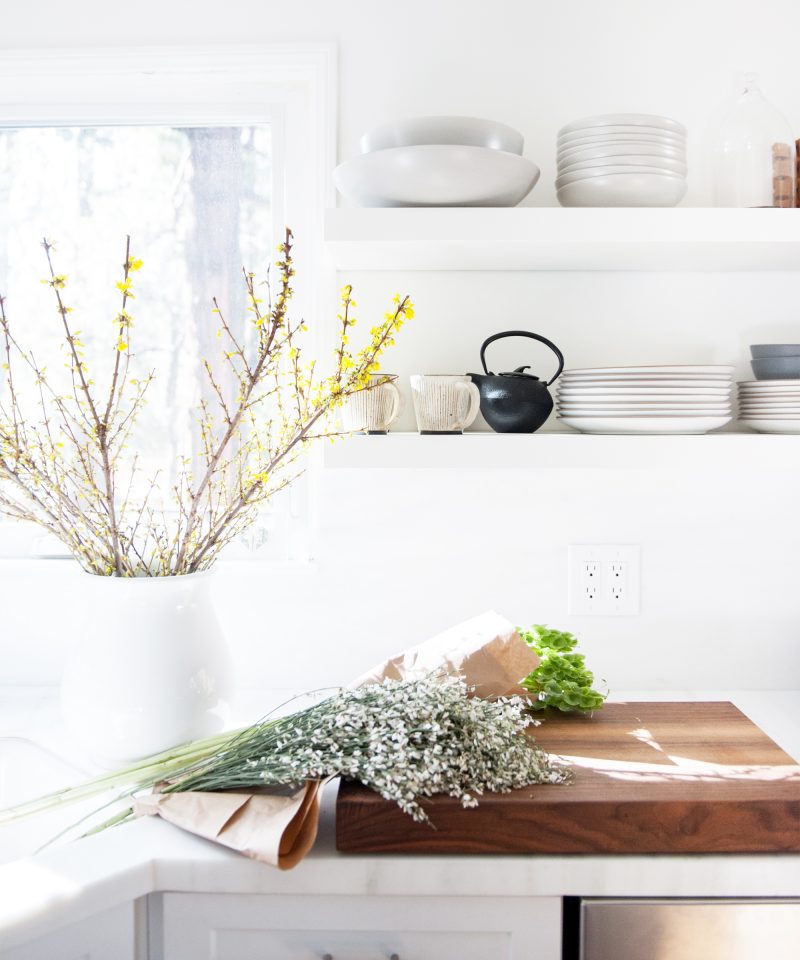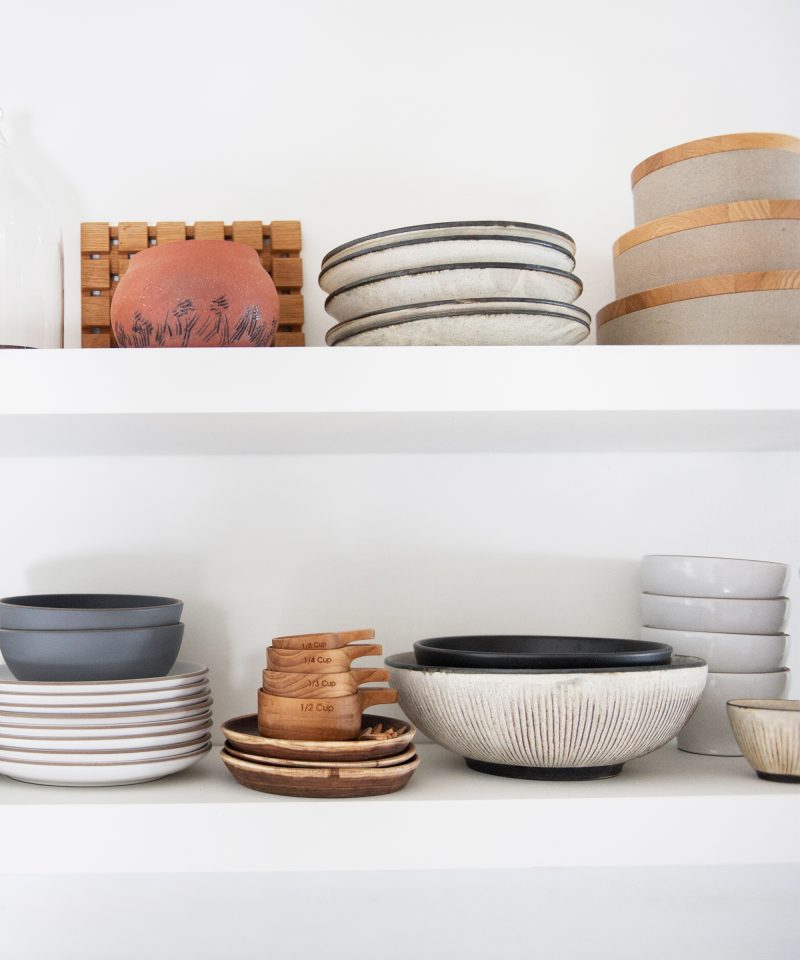 Rip & Tan: What do you recommend making homemade versus buying at the store?

Leanne Citrone: It really depends on what I am cooking. Everyone needs to cut corners at times. There are just not enough hours in the day to make everything from scratch for every meal! I like to occasionally buy ready-made sauces or salad dressing because those can feel like so much extra work sometimes. Having some store bought chimichurri or a great salad dressing can save so much time at the end of the day.

Rip & Tan: From storage to preparation, what are your top 5 kitchen tips and tricks?

Leanne Citrone: Weck Jars are a go-to for me. I use them to store everything. I store my carrots in a glass jar in water: it keeps them crispy and fresh. Just be sure to change the water every few days.

If you have lettuce or kale that gets old and limp you can put it in a bowl of cold water in the fridge for a couple of hours and it will bring it back to life.

Freeze your bread. It keeps for ages in the freezer and you can just put it right into the toaster!

I love the Vejibags! Those bags are truly life changing. You dampen them and fill with produce to keep them fresh for weeks.

Never wash your berries until you're ready to eat them so they don't get waterlogged and gross.


Rip & Tan: What are your favorite sustainable kitchen swaps?

Leanne Citrone: I don't use any saran wrap or Ziploc bags. There are so many great alternatives you can swap out that can make a difference on how much trash is going out the door every week. I love the Jenni Kayne linen bowl covers. I use cotton flour towels for everything instead of disposable paper towels. When I order takeout for pick-up or delivery I make sure to have the restaurant ditch all the napkins, plastic utensils and unnecessary add-ons. Small steps for big changes!

Rip & Tan: How did you strike a balance between function and aesthetics in your kitchen design?

Leanne Citrone: When we bought our house 14 years ago we did a huge renovation, then 3 years ago it was time for a facelift. We are hard on our house, but I love a clean and simple aesthetic. Lauren Soloff in one of my closest friends and an incredible interior designer. She always wants to get me out of my comfort zone, but I try to keep my house with things that I'm not going to get sick of and want to change. The cleaner and more organized, the better I feel.

Rip & Tan: What are your go-to recipes for easy weeknight cooking? What dishes do you turn to for more celebratory occasions?

Leanne Citrone: It's always a hard balance because everyone in my family has different diet restrictions. Between my son who is a meat eater and my daughter who is a vegetarian, I have to try and find a balance—so it really depends!  Sometimes I will get an itch to make something random and hope that it gets eaten. Lately, I have been doing more pasta and soba noodle bowls. No matter what I am cooking, I try to start prepping early in the day: I will chop veggies in the morning or make a salad dressing while I am cleaning up breakfast. It all feels overwhelming if I wait until the end of the day to get started with dinner.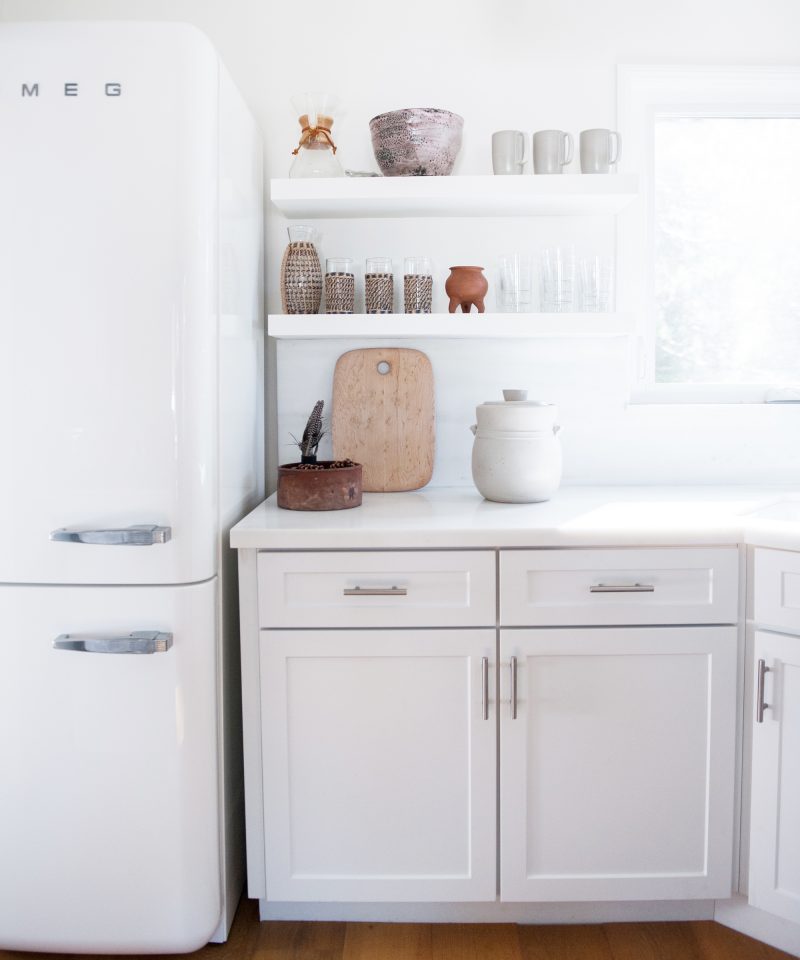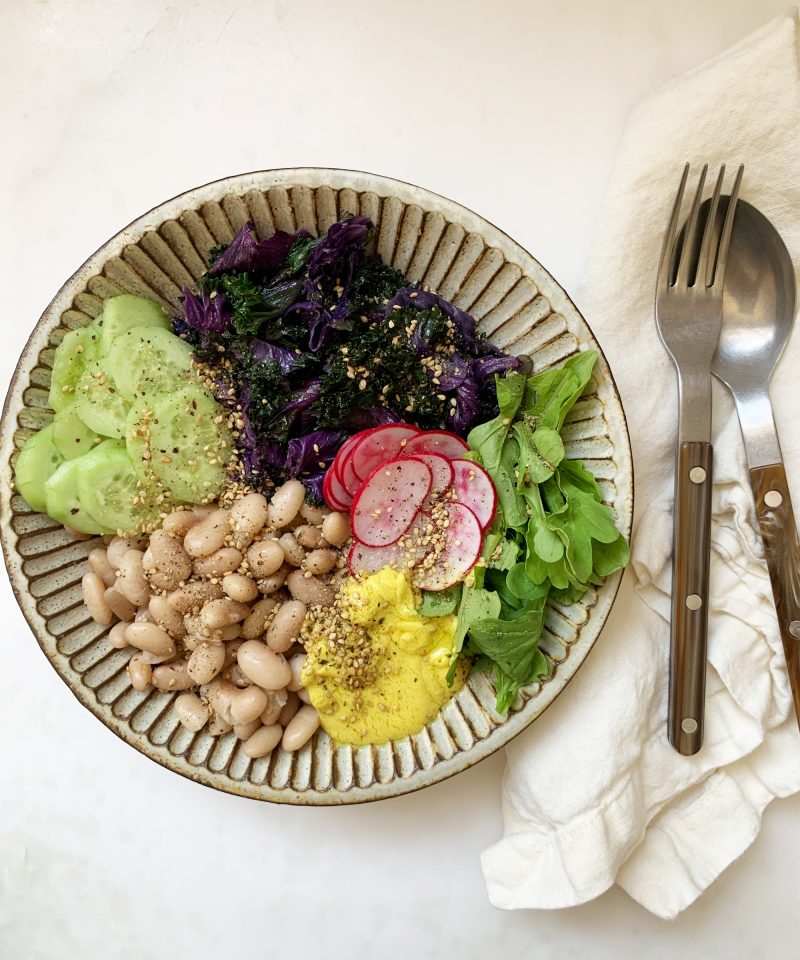 Rip & Tan: What ingredients do you always make sure to always have on hand?

Leanne Citrone: My husband and I are both British, so potatoes are a huge staple in our house. I also always make sure to have beans, pasta, soba noodles, and lots of fresh vegetables. I love olive oils, lemons, good vinegars, and my collections of salts. If I have a lot of something, I will look for recipes for how to use it up quickly. I recently had a lot of shallots so I decided to pickle them and gift them to friends.

Rip & Tan: Any tips for those cooking for a crowd and worried about it all coming together?

Leanne Citrone: Keep it simple! Have someone else bring a salad or bread, have someone bring dessert. It's not fun to sit down at dinner and be exhausted from cooking all day and night!

Rip & Tan: What's the one unexpected kitchen tool that every home cook needs?

Leanne Citrone: I love my mandoline. It's Benriner and made in Japan, you can get it from Amazon!

Rip & Tan: What does living well mean to you?

Leanne Citrone: Family, friends. and food. Oh and great, healthy hair never hurt anyone.
Quick Lunch Bowl with Tahini Turmeric Dressing
Recipe
Quick Lunch Bowl with Tahini Turmeric Dressing
Ingredients for the Bowl
1 can white beans drained
1 bunch purple kale coarsely chopped
1 clove garlic or garlic scapees minced
1 handful arugula washed
1 radish sliced very tihn
1 cucumber sliced 1/4 inch thick
Ingredients for the Dressing
1/4 cup

59 ml

tahini
1 lemon juiced
2 tablespoons olive oil
1/2 teaspoon turmeric
salt and pepper to taste
-Prepare the kale by removing from the stem and coarsely chopping. Heat a pan with 1 tablespoon of avocado oil, add the garlic and sauté over medium for a couple of minutes.
-Add the kale lower the heat and allow kale to cook down and soften, season with salt and pepper.
-Take your cucumber and place it in a shallow bowl with 2 tablespoons rice vinegar and a pinch of salt, allow to sit for 5 to 10 minutes.
-Whisk tahini, lemon juice, olive oil, turmeric, and 4 tablespoons of water until smooth. Add salt and pepper to taste.
-Assemble the bowl add the dressing and top with sesame seeds.
Photos by Leanne Citrone,Melissa Gidney Daly