Entertaining
Making an Autumnal Arrangement with Moon Canyon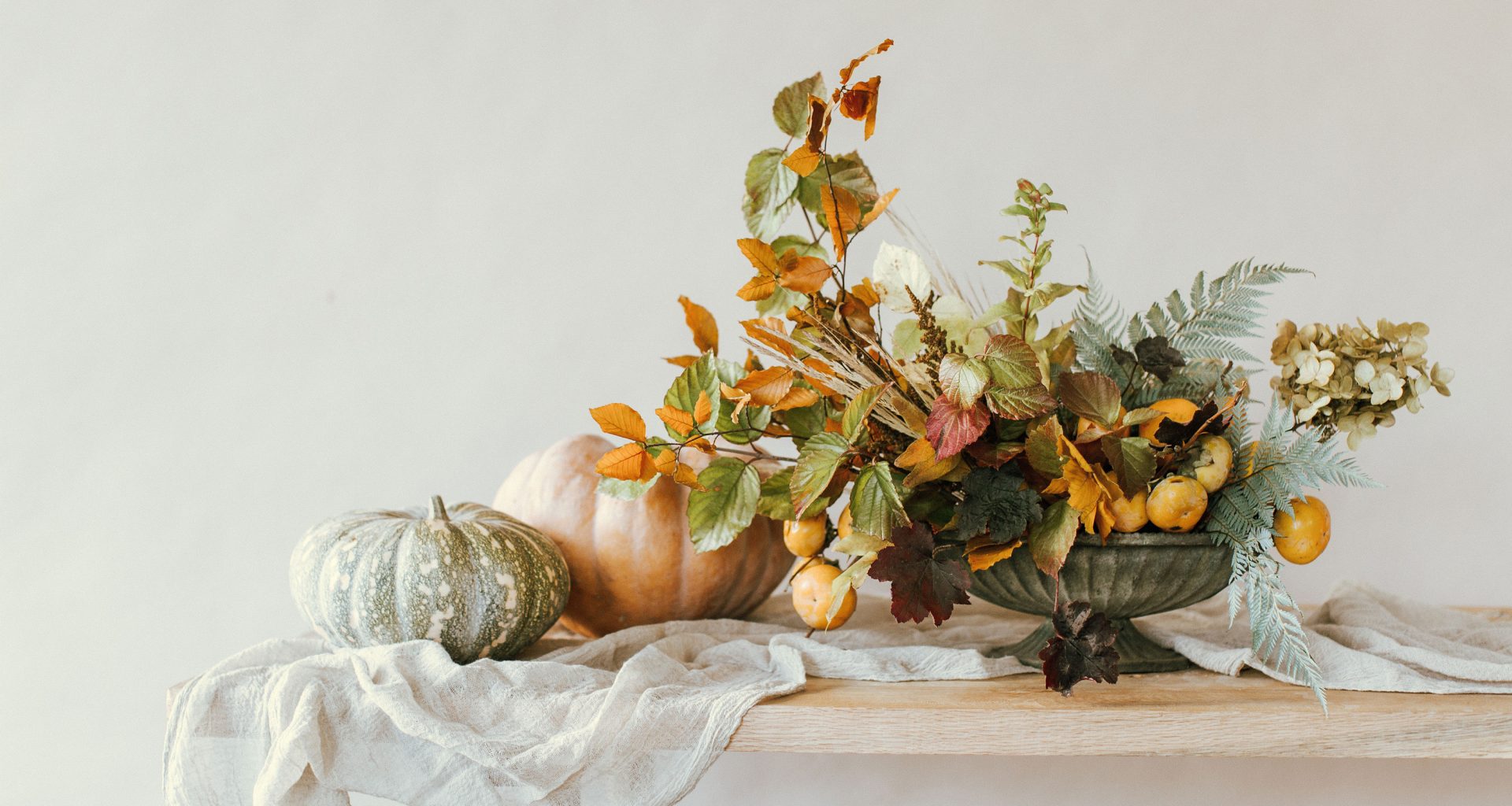 This edition of our floral encyclopedia series is all about texture. Gradients of autumnal tones—ochre, deep crimson, and mossy green—make for a mellow, late-season meadow vibe with the unexpected addition of whole persimmons. By using just the leaves and branches, the inimitable Kristen Cassie of Moon Canyon captures the true essence of fall: lush, sprawling, and bountiful. Put your own spin on it or read on for tips on recreating this one.
This type of arrangement is a perfect excuse to forage: gather a varied assortment of leaves and foliage to take full advantage of fall's unique and fleeting palette of colors. 

The best part is, even the novice florist can make dried flowers work. These hydrangeas have dried to a blushing, grassy green, while astible and dried grasses adds a little something delicate to an otherwise robust silhouette.

We love the yellow-orange pop of color from the persimmons—a refreshing twist for something not-so-typical.

When choosing your vessel, this low container is just the right size and scale. This makes for a great centerpiece, because it's got a lot of presence and won't block anyone's view should you choose to place it on the dining table.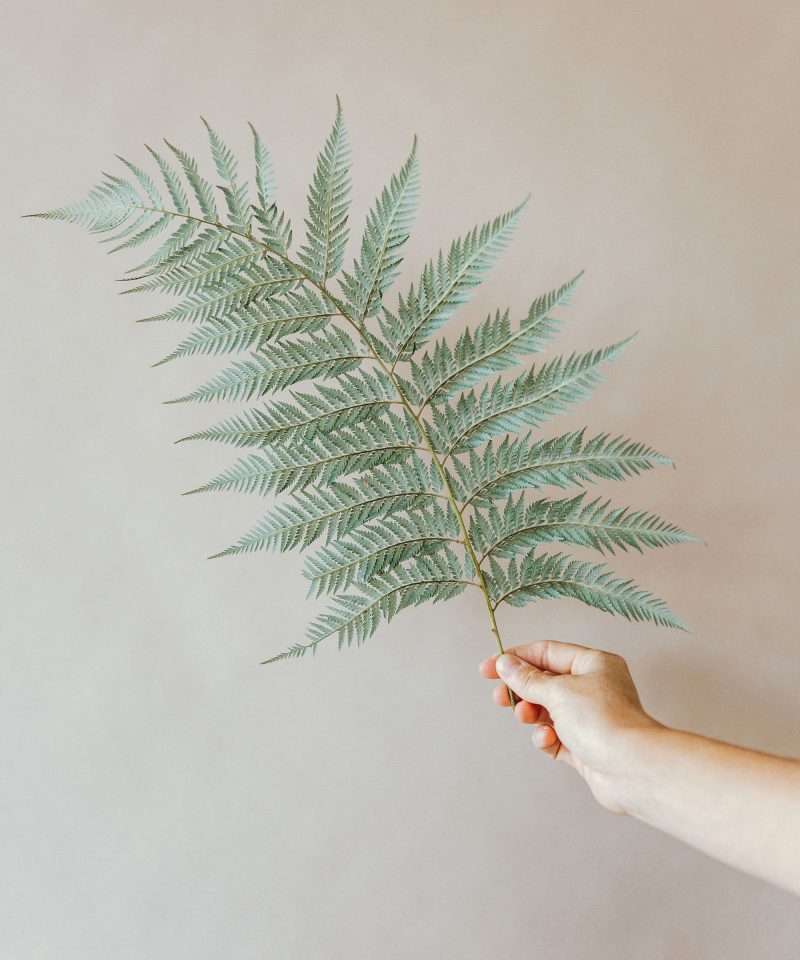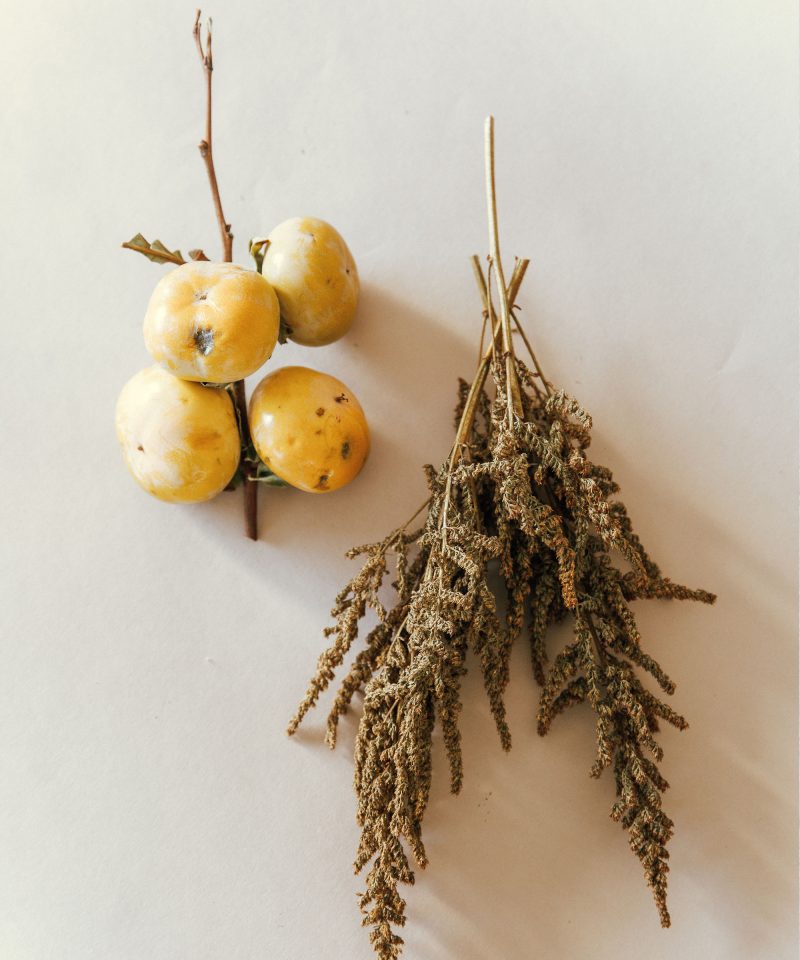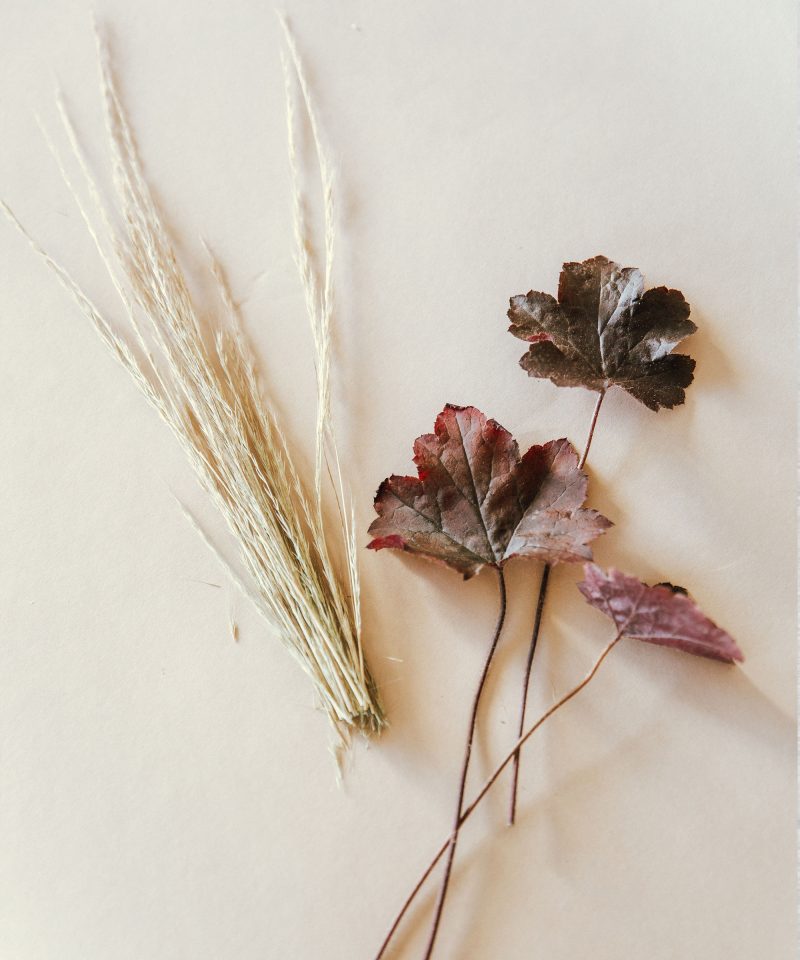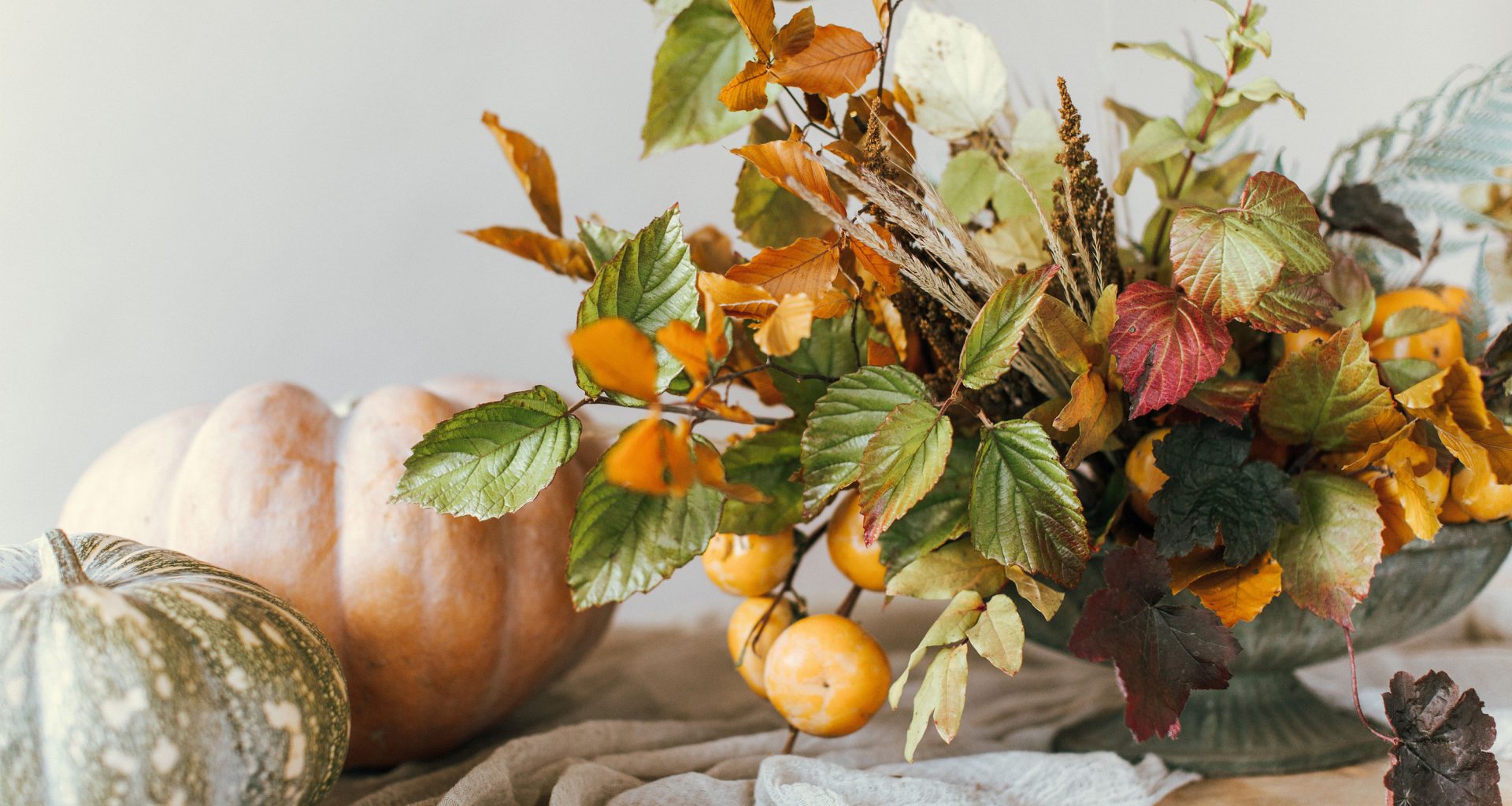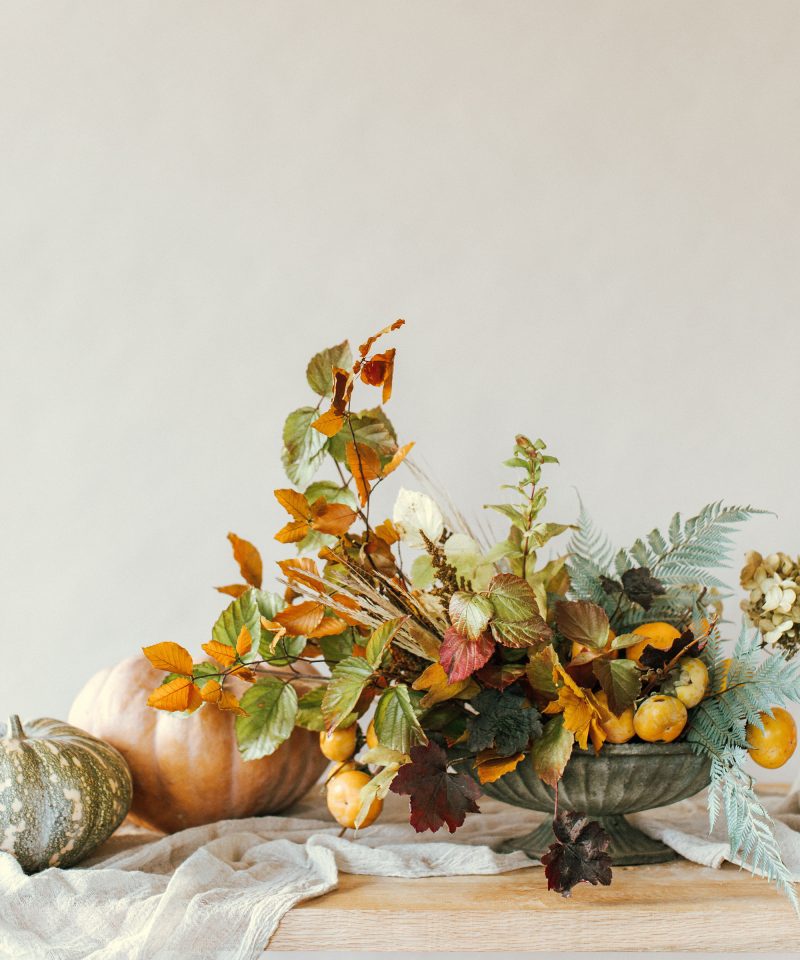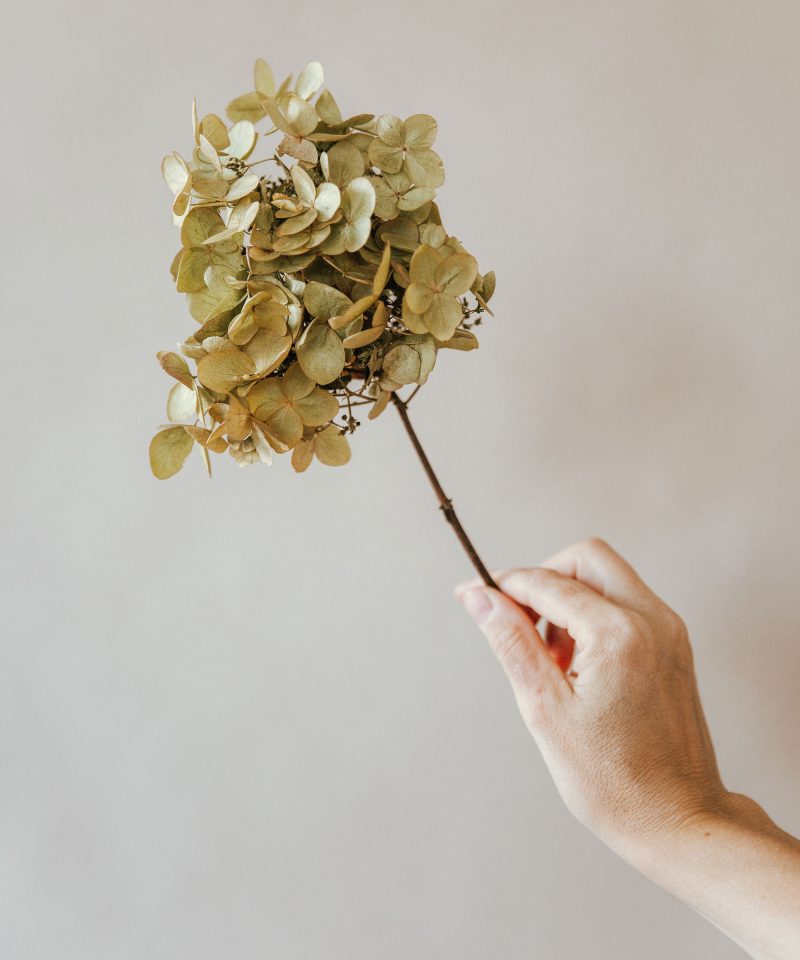 Photos by Nicki Sebastian