Living
The Designer Who Found Her Passion At Home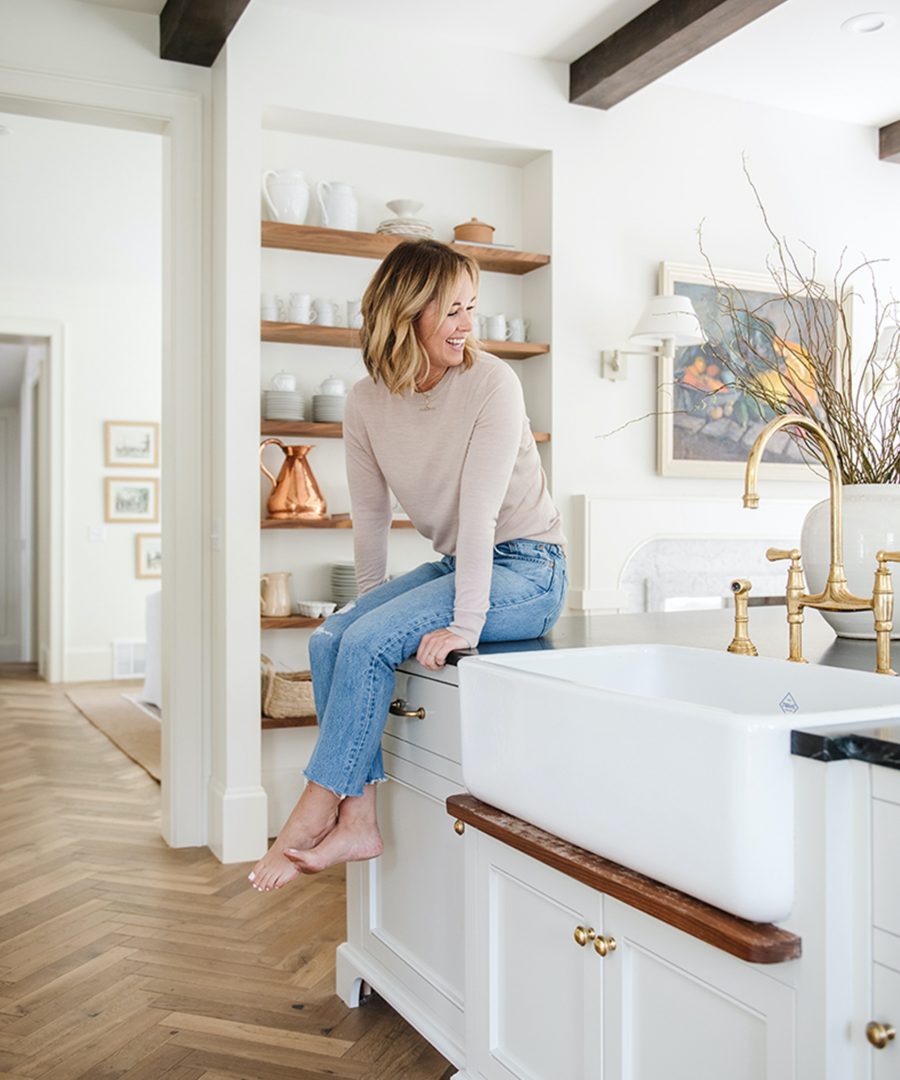 Marianne Brown's love for interior design started in the place some of life's greatest moments happen: home. After remodeling her family's Salt Lake City abode, Marianne's penchant for curating layered, lived-in spaces was made clear. Fast-forward to today, and she's the principal designer and owner of
W Design Collective
, where she leads the team to design some of the most entrancing spaces we've seen. We visited Marianne at home to chat all things design, but we left with a few noteworthy words of wisdom on life.   
Rip & Tan: Tell us about your path into interior design. When did you realize it was time to turn your passion into a full-fledged business?

Marianne Brown: I joke that I started working as an interior designer after I had my second daughter simply to get out of the house and have an uninterrupted lunch. So my passion might just be eating good food without children, but at that time I also had just finished a major remodel of my own home and the passion for improving homes and spaces was also ignited. My background is in political science and project management so interior design was not on my radar at all, but as I designed my own home and delved into the many decisions and details needed for a remodel, I realized that I not only loved it, but I was also pretty good at it.

I started small and very part-time for the first few years, blogging and building a clientele both in-person and online until about six years in (after I had my third and last daughter). At this time I came to a crossroads where my business was organically growing, but I was burned out and needed to decide whether I was going to invest in the business of design and build a firm or stay more of a tradesperson and take on a few projects a year, handling most details myself. With my creative brain, I knew the latter option would not be good for myself or my clients, so I hired my first full-time designer and my sister to run the operations. Four years later, we have quadrupled in size. We are now a team of 15 (and still hiring!) and we have projects all over the nation.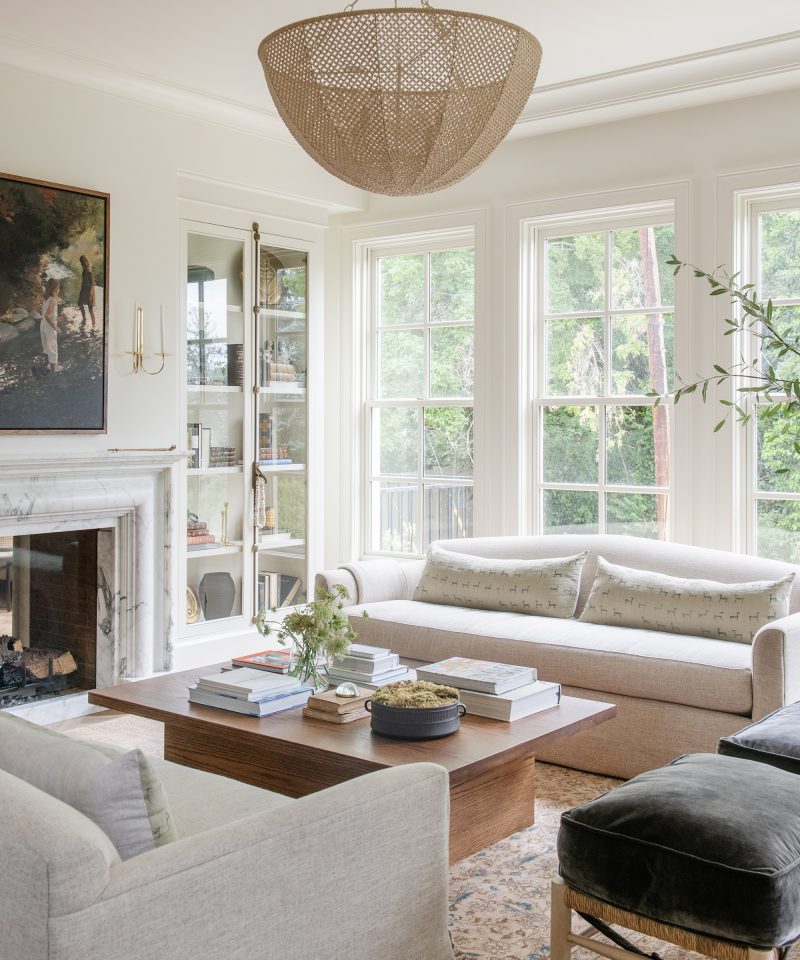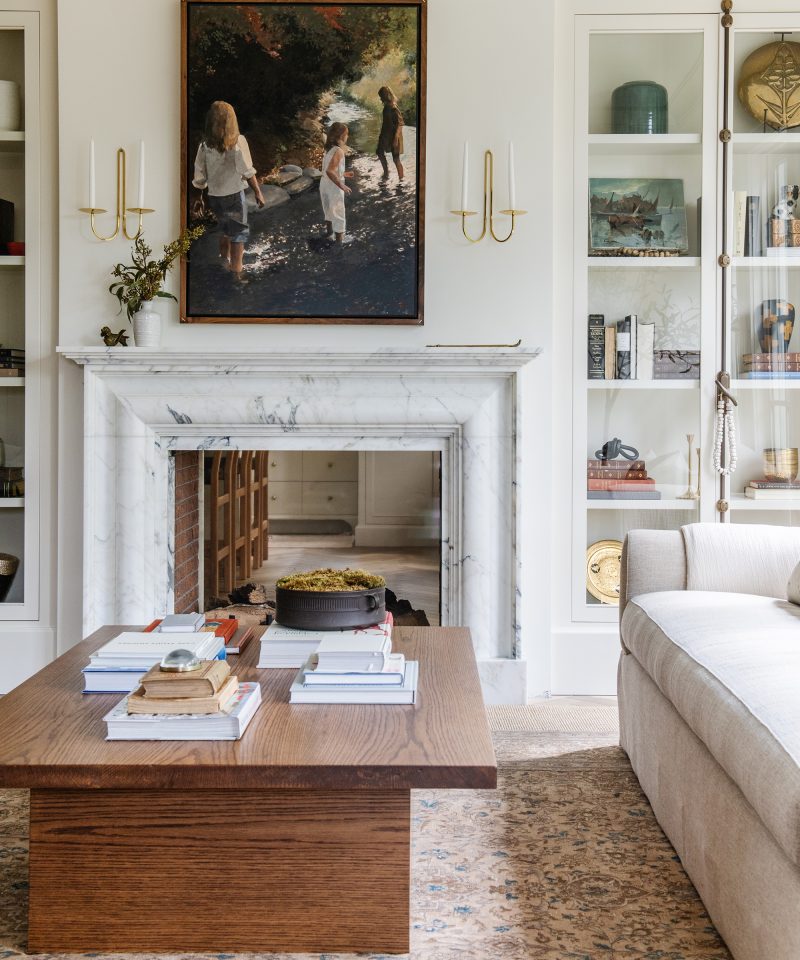 Rip & Tan: What were some of the biggest lessons you learned at the beginning of your design career? Is there anything you wish you knew then that you know now?

Marianne Brown: One of the first lessons I learned at the beginning is that it is better to say "I don't know what you are talking about" than nod and pretend you understand when you don't. There are so many things to know in the building and furnishing process that you can't possibly know everything, ever. People appreciate a designer who can ask the right questions rather than one who isn't listening. It's a collaborative process and it will go better the more questions you ask and the more you communicate.

Also, to be honest and upfront about what is possible and what isn't, and to own my mistakes and never be misleading about a deadline or task. In the first few years of my business, there were a few times that I forgot to place an order, or I overpromised and under-delivered on a task. Instead of owning the mistake, I would reassure the client I had ordered everything and then scramble to place the order and fix my mistake without the client knowing, and I would assign blame to other factors as a reason I didn't deliver a task on time. I'm embarrassed to admit I did these things, but before I understood the business I was so afraid of admitting a mistake because I wanted to be the perfect designer and I knew they were counting on me. The thing is, people can sense when you aren't being upfront and instead of building trust, fudging deadlines creates more distrust. We still miss deadlines sometimes, it's hard to be 100%, 100% of the time, especially in this business, but our clients know that I will always be honest with them. Acknowledging a mistake builds more trust than diverting blame to somebody or something else. Always.
"Some days it feels like there will never be enough time for me to laugh and cry with my people, read all the books, watch all the shows, try the best foods, enjoy all the talents around me, and sleep, but I'm trying to fit it all in without it doing me in!"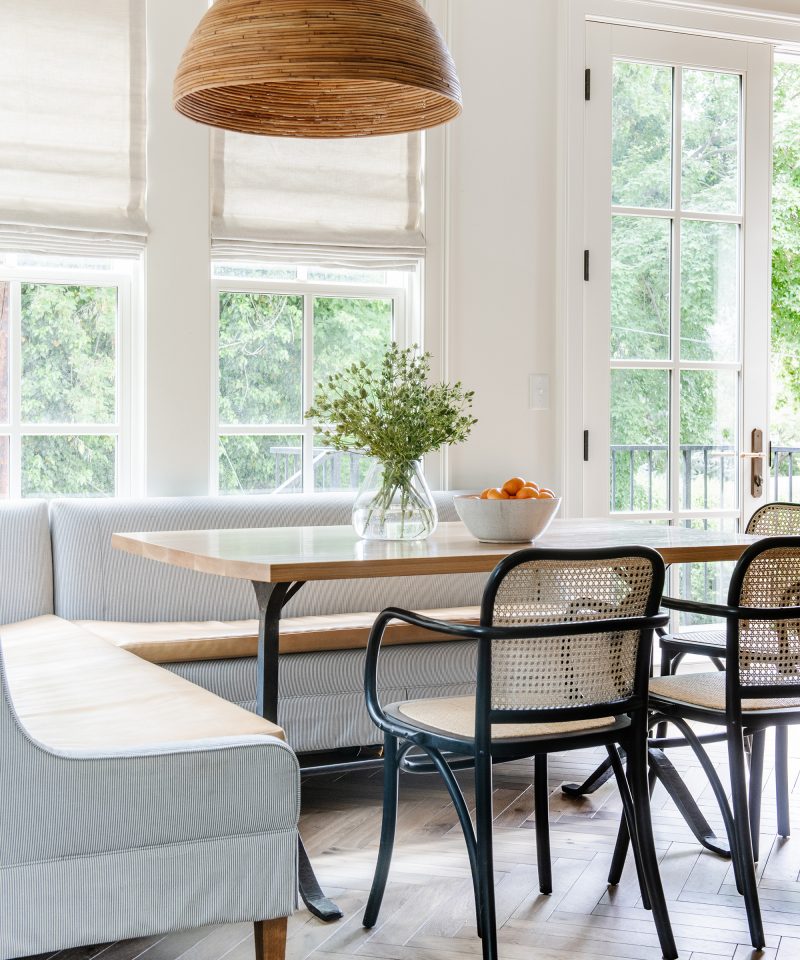 Rip & Tan: What tips do you have for someone just starting out in the world of interior design?

Marianne Brown: Great question. My first tip is for them to think about why they want to be in the world of interior design. There are four major components of interior design that they will run into:  1) the artistic element of designing of spaces 2) project management 3) business, billing, and ordering and 4) sales. If they don't like (and/or aren't good at) two or more aspects of interior design, then I don't recommend pursuing it as a career. The sooner they realize what parts of interior design they like the better, and that can inform whether they should go out on their own, work for a firm, or keep it as a passion/hobby.

Rip & Tan: What are some of the most common design mistakes you see people make? Any insight on how to remedy them?

Marianne Brown: The most common design mistake I see is impatience. Often a friend or client will show me something in their house that they regret and almost always it is followed by, "I got impatient and just bought it" or "We decided we didn't want to wait and went with the contractor who was available." Great spaces take time and thought. Take the time to have a vision or a concept for each room in your house. Take time to measure, to paint a sample, to do the research needed. Even if it takes ten years to slowly realize your vision, if you love your concept it won't feel like you are wasting time, it will feel like you are creating a space. And good tradespeople are almost always worth waiting for.
Rip & Tan: What's one design trend that you'll never tire of? Anything you're keen to do away with?

Marianne Brown: I'll never tire of incorporating organic, natural materials like marbles, soapstone, European oak wood floors, linen, and wool fabrics.

I'm very keen to do away with open concept floor plans in large homes, black windows with a white exterior, and I'm always against excess.

Rip & Tan: Diving into design can feel daunting for some. Whether you're refreshing the details or overhauling an entire room, what are the essentials needed to ensure your project is set up for success?

Marianne Brown: It truly is daunting for all of us, especially when it's your own home. My advice is to always start with a clear vision or concept for what you want to accomplish in the room and how you want it to look. Then you need to set a budget for both your time and money (because you can spend too much time on a project and that can cause as many problems as spending too much money) and a trusted person to check your decisions against (or someone who knows great sources) and you are set for success!
Rip & Tan: What does living well mean to you?

Marianne Brown: Living well to me is living a curated life. I used to let life make decisions for me—I was more reactive to my surroundings and situations. As I get older (and hopefully wiser), I am embracing more and more that I am the curator of my life and I get to decide who and what stays and what goes. I want to live beautifully both aesthetically and spiritually. True connection feeds me, as does creating, so that has to be present for me to feel like I'm living well. I love to learn and I am in constant awe of both this earth and the talents of so many around me. Some days it feels like there will never be enough time for me to laugh and cry with my people, read all the books, watch all the shows, try the best foods, enjoy all the talents around me, and sleep, but I'm trying to fit it all in without it doing me in!
Photos by Rebekah Westover