Living
Our VP of Brand Creative's Expertly Curated Living Room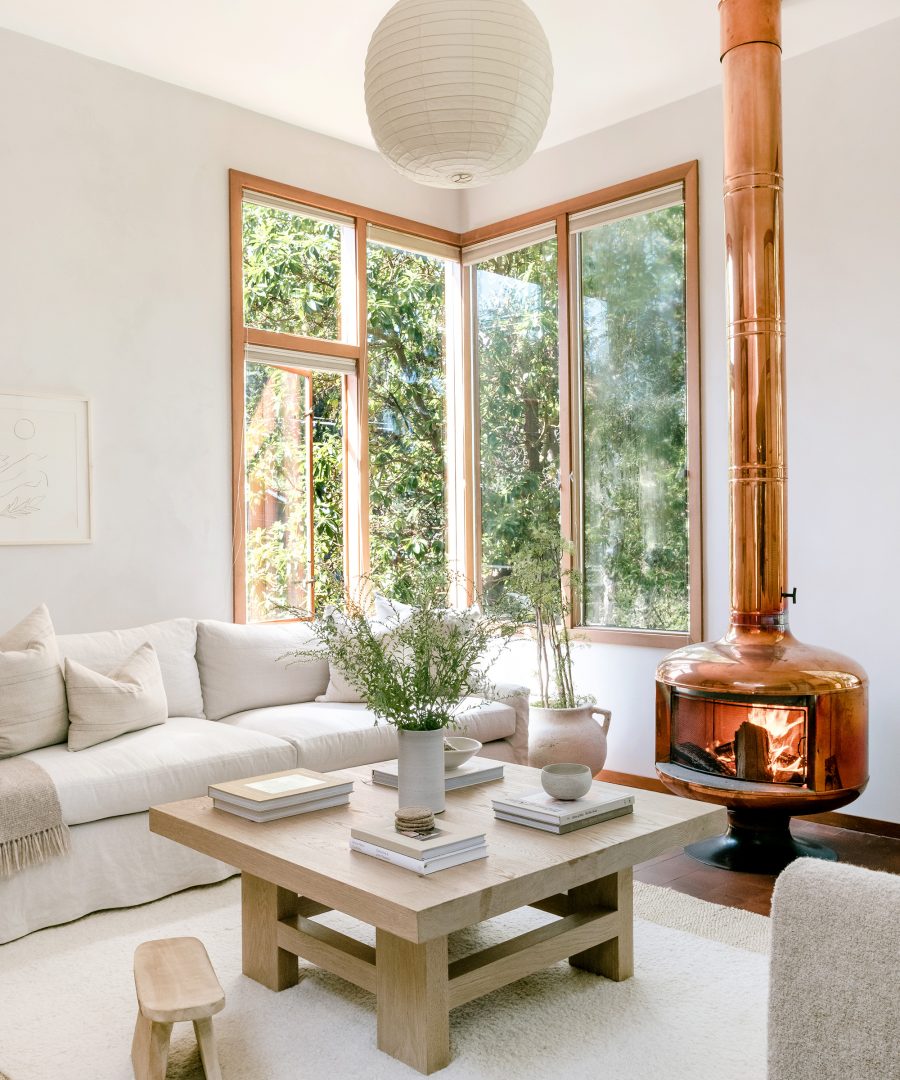 It's safe to say that
Meaghan Cox
, our VP of Brand Creative, has an impeccable eye. Fresh off of a living room redesign, her Seattle home is yet another example that swiftly proves this point. From plenty of DIY moments to a finished product that's outfitted with the finest from Jenni Kayne, we asked Meaghan to take us through the ins and outs of her living room remodel—read on for all the details.
Rip & Tan: What initially drew you to the Cedar House and how did you know it was the space for you?

Meaghan Cox: My husband and I have both always been very drawn to wood-shingled homes. We both grew up in the Pacific Northwest but I also spent summers on the East Coast and have always dreamt of living in a home-like the ones I admired growing up. I am also very drawn to Japanese design—the less is more approach, nature connectedness, and focus on wooden material.

House hunting, as anyone who has done it knows, is an exhausting and defeating process, especially when you are looking for something quite specific. We found a few homes that fit the bill but anything architecturally interesting flies off the market quickly and for much above asking, so we lost a few of the houses we liked. But then came the Cedar House—a cedar-shingled treehouse with a copper fireplace and windows on every wall looking out to trees. It was designed by a Finnish architect in the 70s and lovingly kept up by a family of four for 30 years prior to us. It was perfect. I still don't understand how we got lucky enough to get this home but I am so deeply thankful.
Rip & Tan: What was it like bringing the aesthetic you envisioned in your head to life? How did you keep your vision focused without feeling overwhelmed?

Meaghan Cox: This home challenged my aesthetic in a way that I didn't expect. I typically gravitate to the notion that the lighter and brighter the interiors, the better. But the earthiness and organic nature of the Cedar House, which truly feels like a treehouse from inside, challenged me to find a balance. The home already had so much life in it so it was more about layering my style in without stripping the character. I looked to Pamela Shamshiri's house a lot actually, which we featured a few years ago on Rip & Tan, for inspiration. I looked at homes designed by Horace Gifford, Rudolph Schindler, and Frank Lloyd Wright. My Pinterest board suddenly was full of darker woods, Noguchi lamps, shiplap walls, and Japanese soaking tubs.

When it came to putting this into practice, it was more difficult than I imagined. For instance, I had many sleepless nights considering whether or not to paint our shelves white, but now I am so grateful we didn't. Once we got the wall color right (which couldn't be too white, but had to brighten the space up), everything fell into place. The Jenni Kayne rugs, sofas, coffee table, and side tables built a great neutral base for the room that still felt natural and allowed us to add in some darker pieces that tied the room together but still kept it feeling neutral enough to please my lighter and brighter loving aesthetic.
Rip & Tan: One of the biggest transformations that truly stands out is that of your living room walls. Can you tell us a bit about that process?

Meaghan Cox: The walls were quite a challenge. I was dead set on using limewash paint on the walls both because I love how smooth it looks and how perfectly imperfect the weathered patina is, but our orange peel-clad walls were proving to be a major roadblock. If you don't know what orange peel is, you will quickly learn once you are house-hunting. It is that bumpy texture on walls (almost like popcorn ceilings). We tried every limewash and flat paint we could get our hands on but the texture was still glaringly there, and the movement in the limewash didn't show up.

My husband, being the incredible jack of all trades that he is, decided that we could skim coat the walls ourselves, so one day after more paint testing we just dropped all our paintbrushes and went to Home Depot for all the supplies. For 9 weeks straight, we worked on our walls. We mostly worked at night after work and on weekends when we could. I won't lie, it was a labor-intensive process and there were several points where we had to stop and YouTube or research a solution to an obstacle, but it was incredibly worth it.

As for the real transformation, the limewash paint did all the work. After many days of paint testing, we decided on Feather by Portola Paints for the walls and a flat paint (Table Linen) for the ceiling to brighten the room. Feather was the perfect shade of non-white that still felt bright and beautiful while still pairing perfectly with the warm tones of wood in the room. I am truly in love with the color and wish I could paint my entire home in it.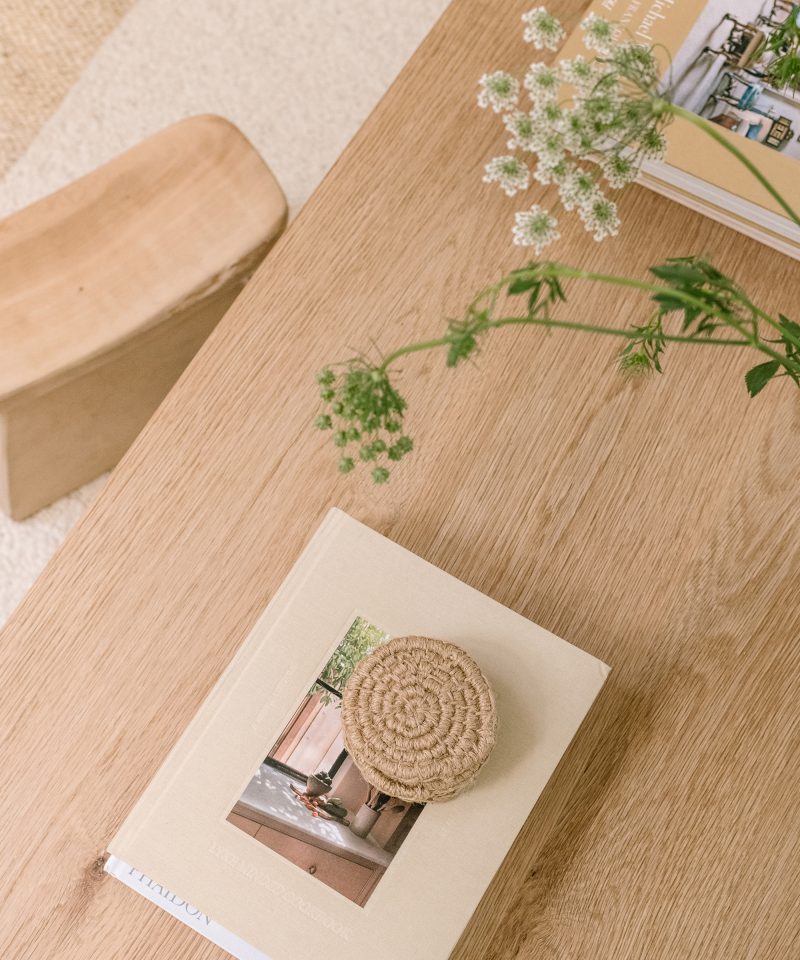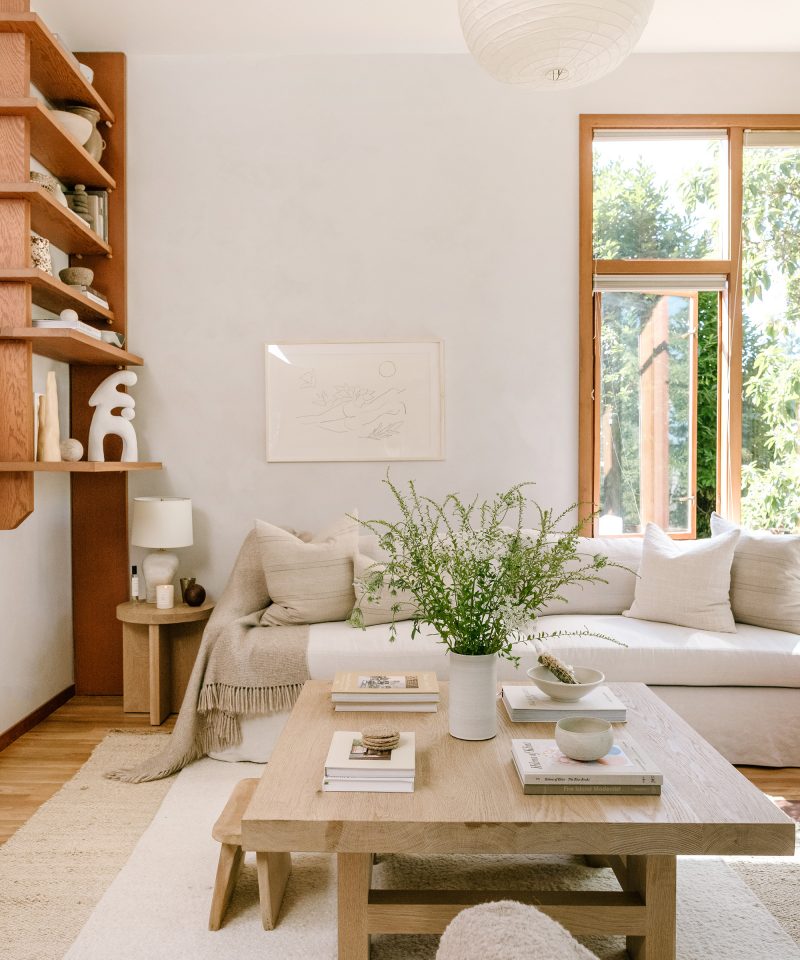 Rip & Tan: How did you tailor your design to reflect the way you live?

Meaghan Cox: I wanted to design a room that was built for hosting while also being a retreat for Dylan and me. I call it our "zen den." I wanted the room to fit around the fireplace rather than around a TV. We play games, read, nap, and just sit and talk in here. We lived in an apartment prior to this and during quarantine, we found ourselves going from working all day to watching television all night and I felt so disconnected and honestly, bored. This room gives us a space to just be together.

There is also a certain pleasure in reading a book with a glass of wine next to a roaring fire that I never want to give up for the rest of my life. As for hosting, the two Harbor Sofas facing each other with our coffee table and stools in the center make for the perfect space to throw a great party. Our friends love this room so much. We have already built so many great memories here. The key to a great party in here is to lay painters drop cloths from Amazon over the couches first!
Rip & Tan: From the stools to the sculptural touches, every decorative piece is expertly curated. What are your favorite pieces and why?

Meaghan Cox: The Jenni Kayne pieces really set the tone for the room. Our sofas, while being the most functional, insanely comfortable pieces of furniture I have ever owned, are also so beautiful and natural and fit the space so well. Our coffee table (which is coming soon to Jenni Kayne) is huge and fits all the décor and is the best footrest. The rugs (The Farmhouse and Dune), and our Marin Side Tables.

As for décor, my favorite thing in the room is our Noguchi pendant light and the little lamp that matches. They are both attached to one switch with a dimmer and it gives the room this perfect cozy glow. I am also deeply in love with my sculptural piece from Ana Corrigan—it is white and large and beautiful and ties the entire space together. A few other favorites: our Prima De Sur stools that sit next to the coffee table (I use them every day for working and our guests find them surprisingly so comfortable when we host), our large Handshandshands candles, Jenni Kayne Topanga and Ash candles, which are almost always burning, all our coffee table books (Lyke Minded, Atelier AM, Hilma AF Klint, Fire Island Modernist, Pacific Natural) and the Willy Guhl planter in the corner that makes my heart sing every time I see it.

Rip & Tan: What's your best interior styling secret?

Meaghan Cox: Collect, collect, collect! I like to start with a neutral base and then slowly layer in pieces that bring dimension and feel personal to you. If it weren't for all of the little things in this room, it would feel lifeless. The Dawn Art Print, Atelier AM book, Topanga Candle, Jackson and Luna Pillows, and the Alpaca Basketweave Throw. The Noguchi lamps, Willy Guhl planter, Lyke Minded book, and the random stack of rocks I found at a flea market. These things make it feel like home.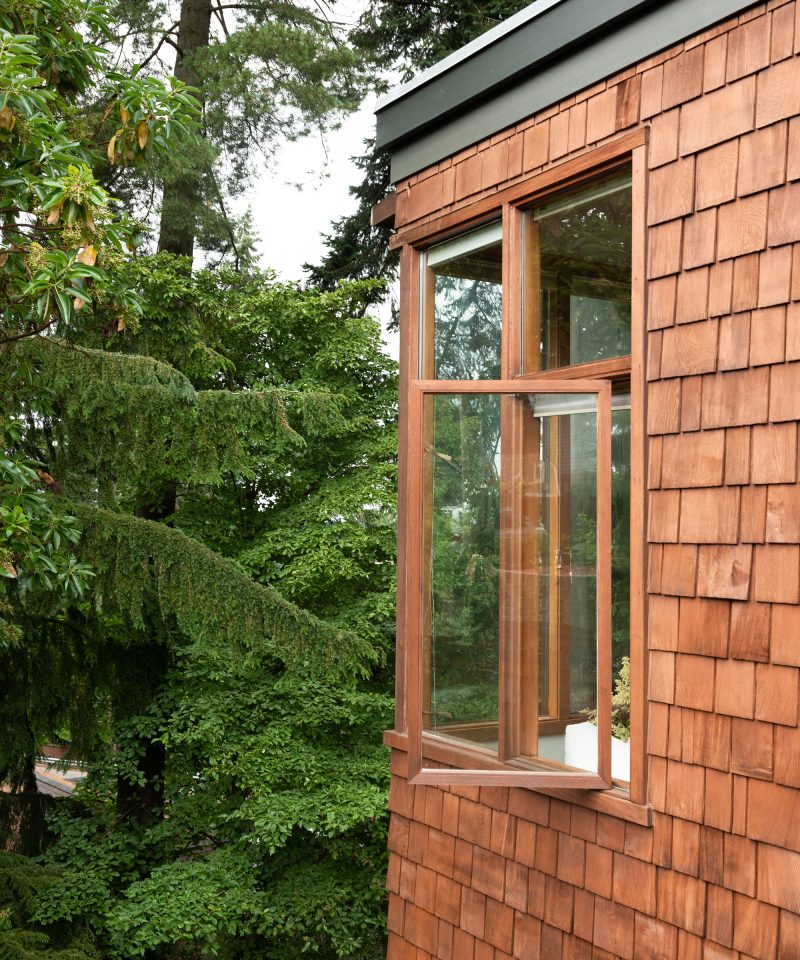 Rip & Tan: What are a few of our favorite stores, be it in Seattle, Los Angeles, or online, to shop for furniture and home décor?

Meaghan Cox: Ah, so many! Seattle is surprisingly a mecca for it.

Housewright: This is undoubtedly my favorite store in the city. From Willy Guhl planters to Swedish farmhouse tables to locally-made ceramics from artists like Natasha Alphonse, I always get into trouble when I visit their incredible curation.

Kyoto Art & Antiques: This 10,000-foot warehouse is open twice a year, spring and fall, for an eleven-day sale and there is a huge line every single day. People line up early in the morning to find the very best vintage wood benches, antique furniture, and décor at a fraction of the normal price. Hot tip: you must be in the first 5-10 in line to snap up the benches but they add more every day.

Ballard Reuse, Epic Antique, Kirk Albert Vintage Furnishings: All of these antique warehouses are great for finding furniture, art, and décor with character. Ballard Reuse is better for things you need but don't normally shop vintage for like doorknobs, doors, wood planks to make tables, outdoor furniture, etc. You can find incredible gems here. Epic Antique is giant and it's so fun winding your way through there. You won't always find something but it's definitely an adventure. And Kirk Albert is a bit different, it's much more curated. He has a beautiful collection of vintage furniture, art, and décor.

Maison Luxe: Another favorite of mine, Maison Luxe has the best selection of vintage and new. Her ceramics collection is to die for and she has the best linens of any store in Seattle.

As for outside of Seattle, we always go to The Tropics in West Hollywood for the most insanely gorgeous plants and trees for photoshoots, The Mart Collective in Venice is great for vintage décor finds, and I personally love Galerie Half and Nickey Kehoe. But we mostly use Jenni Kayne décor and accessories to style with! The vintage stuff is just fun to mix in.
Photos by Carina Skrobeck,Kara Mercer