Style
The Standout Side Table That Works in Every Room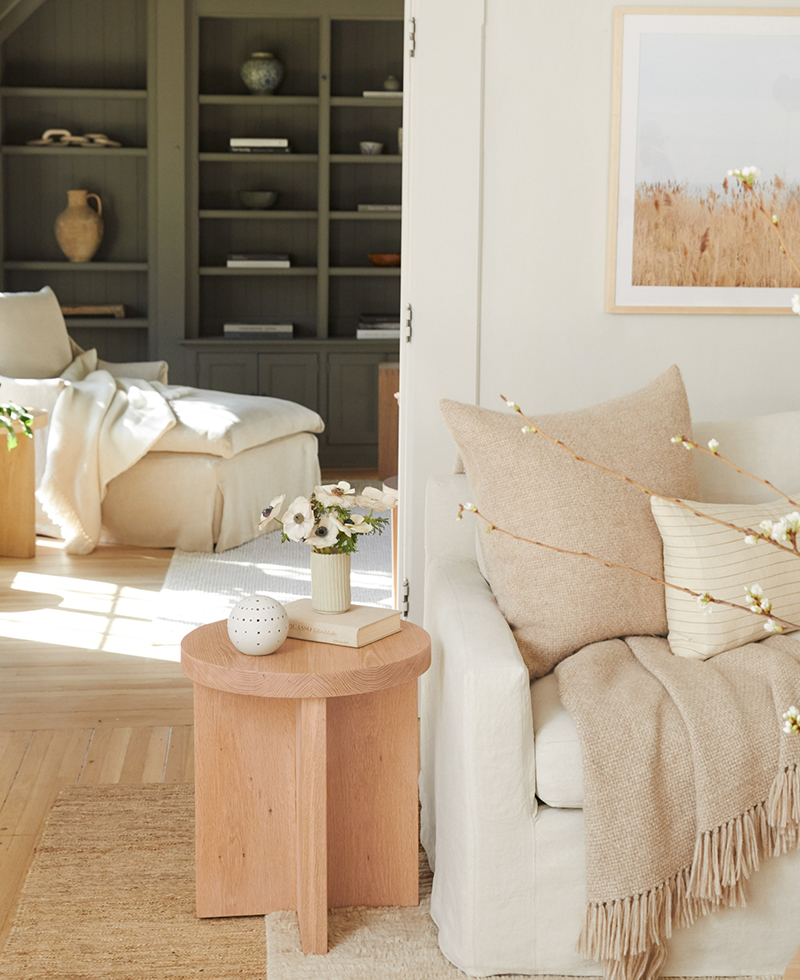 Whether it's the living room, bedroom, or den, 
no room is complete
 without the addition of one all-star accent: the side table. While materials, shapes, and shades may vary, a round wood side table will never disappoint—but finding the right one for your space can sometimes send you into a flurry. Made in classic white oak, rich walnut, and warm knotty alder, our 
Marin Side Table
is the answer to our accent table quandary. Now in stock and ready to shop, here's how to style our handcrafted side table in any space.
In the living room…
While placing a side table in the living room may feel obvious, the Marin Side Table is anything but that. Whether you choose oak, walnut, or knotty alder, our artisan-crafted side tables serve as the perfect complement to any interiors sensibility, adding warmth and a touch of comfort that every home needs. Style your
Marin Side Table
with a vase of fresh blooms, a
candle
(or two), a diffuser, ceramics, or a
few books
. With a simple canvas that's an art form in its own right, this round wood side table knows no bounds.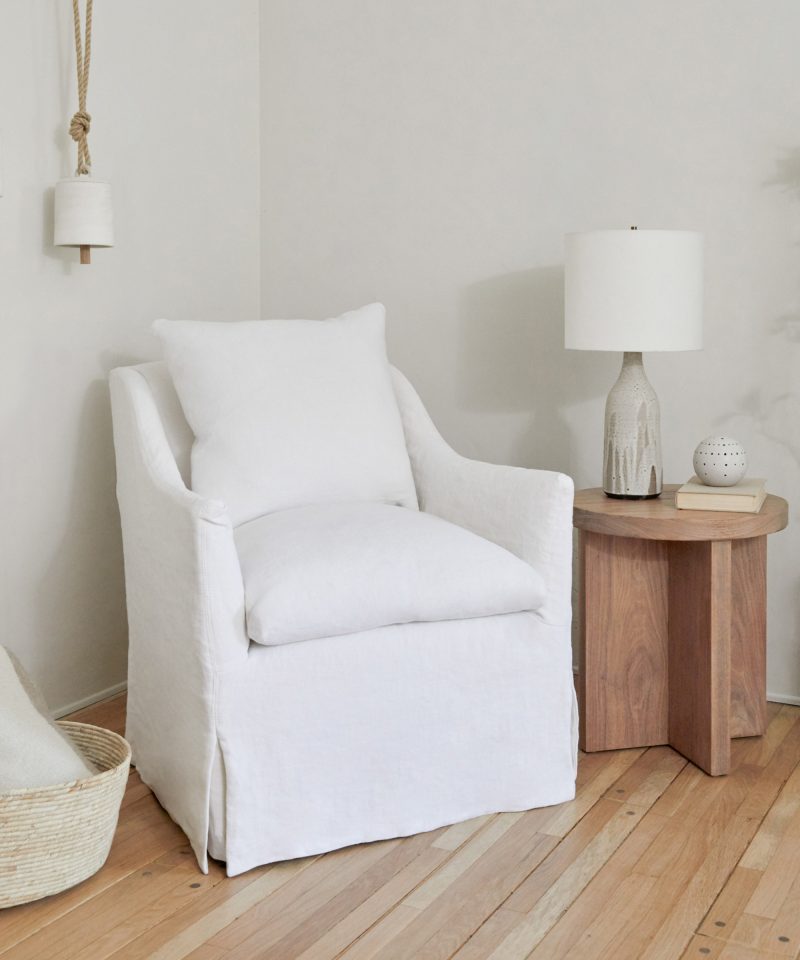 In the office or den…
A side table isn't reserved for your bedside or sofa's edge—in fact, we find the Marin Side Table's best use comes in the moments that color our in-between: quiet mornings with a cup of coffee by your side, afternoons lounging about with your computer on your lap, or cozy evenings spent reading in the
Miramar Chair
. No matter the scene you're aiming to curate, the
Marin Side Table
will deliver on function, versatility, and ready-made ease.  
In the bedroom…
When looking for a round side table that's going to work across every room in your home, scale and size are key. With a perfectly rounded shape that's neither too big nor too small, the
Marin Side Table
is the ultimate accent piece for your most treasured space: the bedroom. Whether you're short on space or want a simplified look that minimizes any chance of clutter, there's no going wrong with this piece by your bedside.
Photos by Nicki Sebastian