Food & Drink
Almond Butter & Chia Seed Cookies Recipe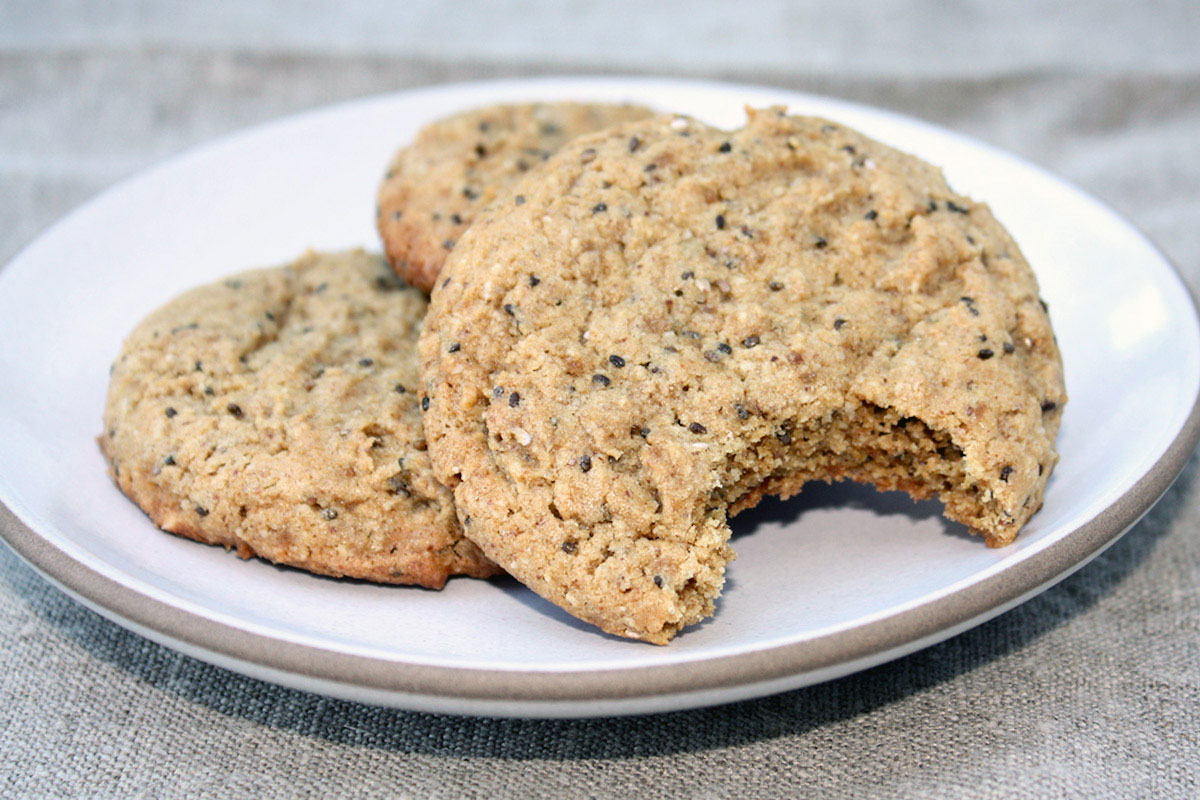 Yesterday, I shared some of the wonderful health benefits of chia seeds. But what good is a superfood, if the actual eating of it isn't thoroughly enjoyable? Pamela Salzman has an amazing way of making sure this is never the case, and her Almond Butter & Chia Seed Cookies are the perfect example.
A delicious and nutritious alternative to the classic peanut butter cookie, these bites of fresh-baked goodness have the most satisfying little crunch, and can be amped up with the addition of finely chopped almonds, dried cranberries or chocolate chips. XXJKE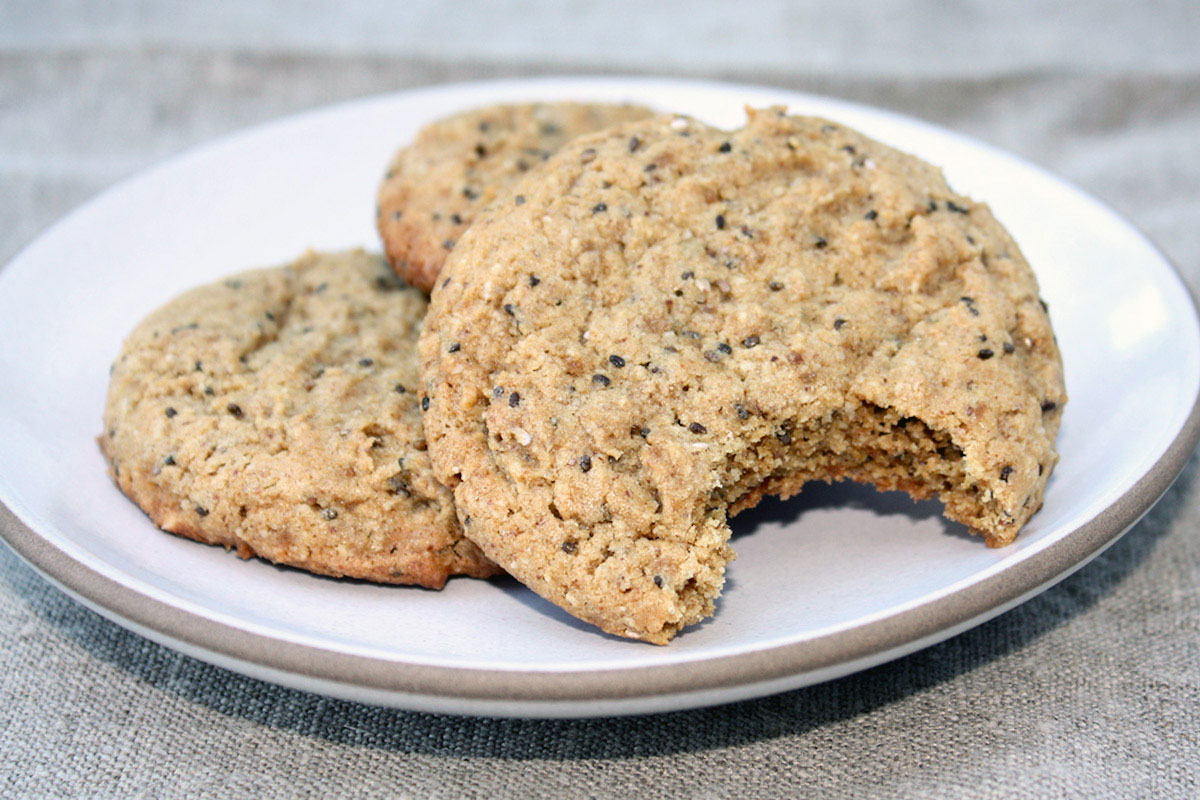 Almond Butter & Chia Seed Cookies By Pamela Salzman
Recipe
Almond Butter & Chia Seed Cookies By Pamela Salzman
Servings: 20 3 1/2-inch cookies
Units:

Course: Desserts
Ingredients
1/2 cup

118 ml

butter unsalted, softened (1 stick)

1/2 cup

118 ml

sugar natural cane, (e.g. Sucanat) or regular granulated sugar

1/2 cup

118 ml

brown sugar

1/2 cup

118 ml

almond butter raw, unsalted, creamy
1 egg large
1/2 tsp vanilla extract pure

1 1/4 cup

296 ml

pastry flour whole wheat, or gluten-free oat flour*

1/4 cup

59 ml

almond meal ground (buy this already ground or make your own by processing blanched almonds in a food processor until powdery)
1/2 tsp salt fine grain sea salt
3/4 tsp baking soda aluminum-free
2 tbsp chia seeds (optional, but fun!)
Preheat the oven to 350 degrees. Line 2 baking sheets with parchment paper.
Cream the butter, sugars and almond butter with an electric mixer until light in color, about 4 minutes. Add the egg and vanilla. Beat until well blended.
In a small bowl, whisk together the flour, almond meal, sea salt, baking soda and chia seeds. Add to the mixing bowl and stir until just combined.
Using a 1 3⁄4 -inch ice cream scooper, drop batter onto prepared pans. Press down lightly on the cookie with the tines of a fork, making criss-cross marks. Bake 14-15 minutes or until golden brown around the edges.
Cool on the baking sheet for 1 minute and then transfer to a cooling rack.
To make a smaller cookie, use a 1 1⁄4-inch scooper and bake for 9-10 minutes. If you like a thicker cookie, refrigerate the dough for a few hours before scooping.