Food & Drink
Gingerbread Cookies Recipe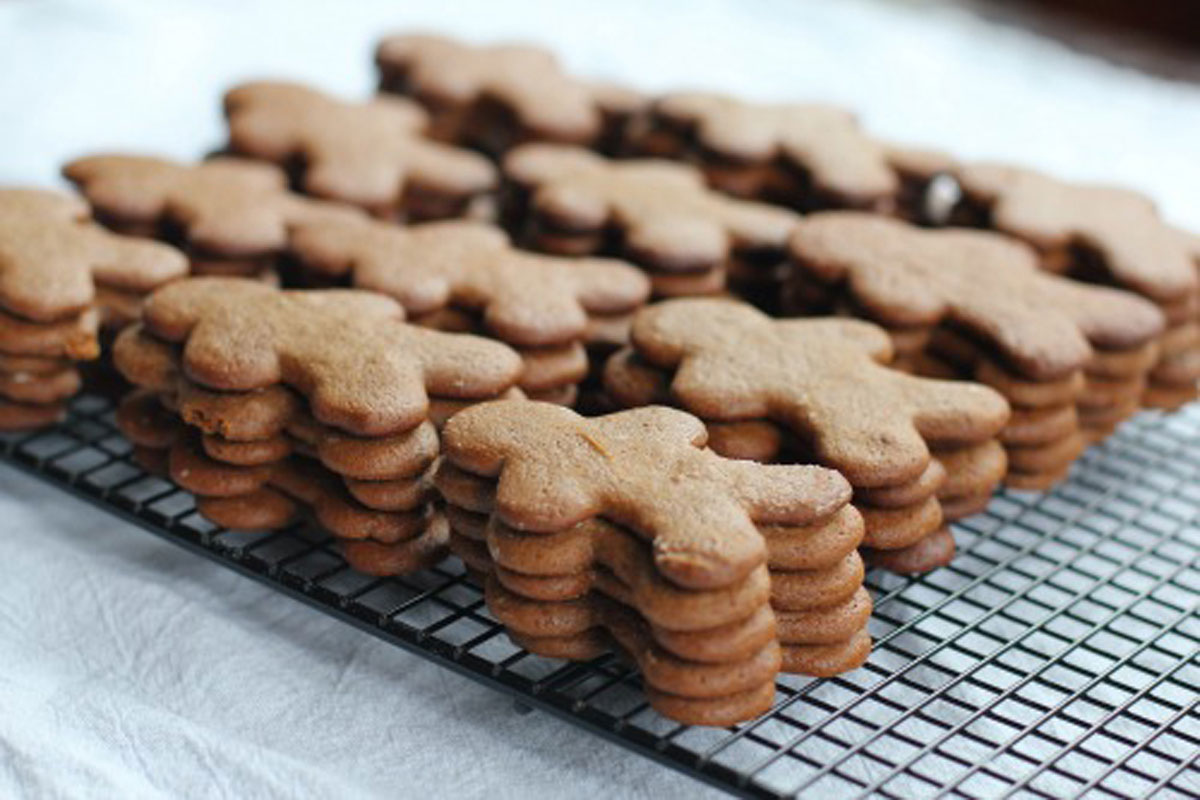 I have already shared my love for Pamela's amazing Vegan Gingerbread, so it's no surprise that her Gingerbread Cookies are also at the top of my holiday list. In my house, they are just as much a hit with the adults as they are the little ones. XXJKE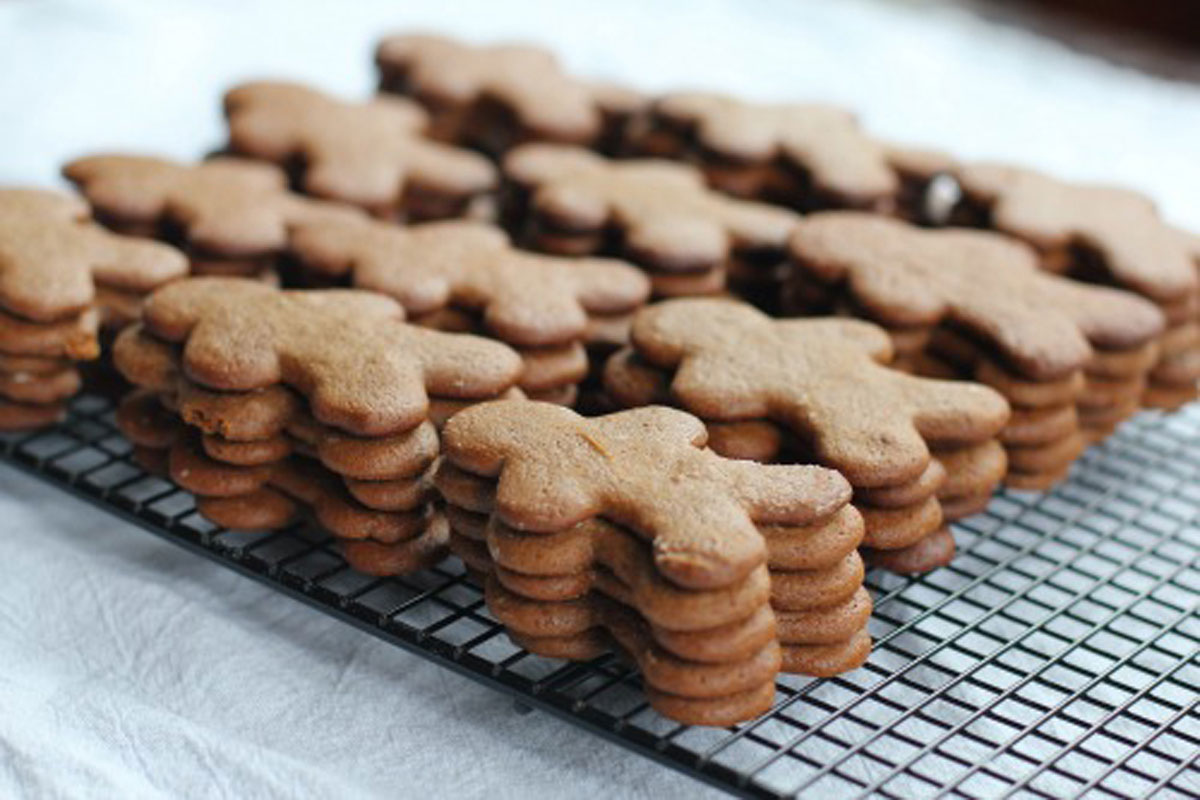 Gingerbread Cookies Recipe
Recipe
Gingerbread Cookies Recipe
Servings: 24-28 4-inch cookies
Units:

Course: Desserts
Ingredients
4 cup

946 ml

pastry flour whole wheat (or your favorite gluten-free flour blend + 1 tsp xanthin gum)
3/4 tsp baking soda
3/4 tsp salt
4 tsp ginger ground
1 tbsp cinnamon ground
3/4 tsp clove ground
1/2 tsp allspice
A few grinds pepper black, finely ground (optional)

1 cup

237 ml

butter unsalted, at room temperature (2 sticks)

2/3 cup

158 ml

sugar cane, dark, natural (i.e. muscavado) or dark brown sugar, packed
2 egg large

2/3 cup

158 ml

molasses unsulphured (not blackstrap unless you like that bitterness)
sugar large grain, for decorating, or mini-chocolate chips or currants
In a medium bowl, whisk together flour, baking soda, salt and spices. Set aside.
In a bowl of a mixer fitted with the paddle attachment (or by hand), cream the butter until it is light and fluffy. Add the sugar and mix again until light and creamy, about 2-3 minutes. Blend in the eggs one at a time and then the molasses. Add the flour mixture in two additions either by hand or on low speed. Divide the dough in two pieces, wrap each in plastic and chill for at least an hour. *
Preheat the oven to 350 degrees. Line two baking sheets with unbleached parchment paper or Silpats.
Roll the dough out onto a lightly floured countertop to about 1/8-inch thick and cut with cookie cutters of your choice. **
Reroll the scraps and continue to cut additional cookies. Decorate with sugar crystals, dried fruit or chocolate chips before baking. For softer cookies, roll out a little thicker. Transfer to baking sheets and bake for 10-12 minutes for 3-4-inch cookies (less for smaller cookies, more for larger.) I like to see a little tinge of golden color around the edges of the cookies. Remove from the oven and allow to cool on the baking sheets for 2 minutes and then transfer cookies to a wire rack to cool completely.