Food & Drink
Nectarine & Goat Cheese Salad with Beet Dressing Recipe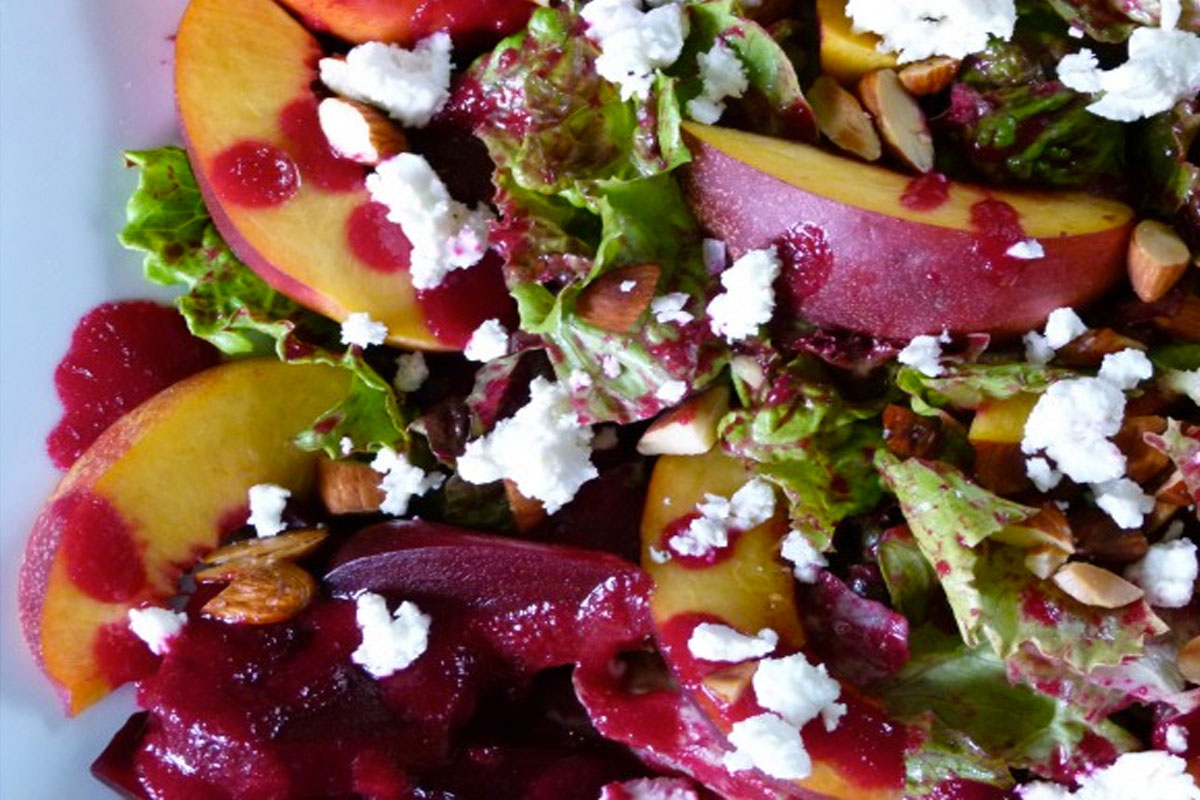 There's something so irresistible about the combination of sweet and savory, and this beautiful salad from Pamela Salzman gets it just right. A medley of wonderfully balanced flavors, it's just perfect for this time of year, when juicy nectarines are still in season. XXJKE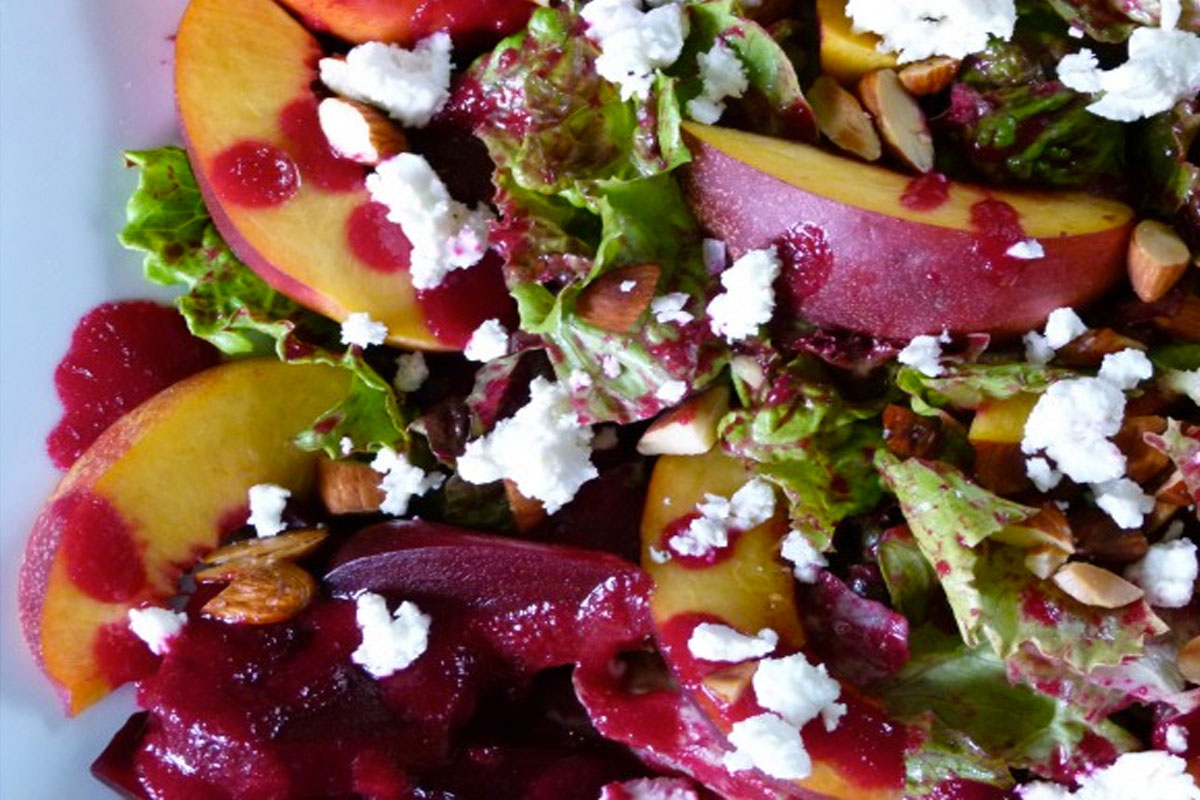 Nectarine and Goat Cheese Salad with Beet Dressing Recipe
Recipe
Nectarine and Goat Cheese Salad with Beet Dressing Recipe
Servings: 6 people
Units:

Course: Salads
Ingredients
1 beet small, for the dressing and 2-3 more for the salad, if desired
1 tbsp honey raw, or pure maple syrup
1 1/2 tsp mustard dijon
1 clove garlic small
2 tbsp apple cider vinegar raw, preferably unpasteurized
1/2 tsp salt sea salt
A few grinds pepper black

1/2 cup

118 ml

olive oil unrefined, cold-pressed extra virgin + 1 teaspoon for almonds

1/3 cup

79 ml

almonds raw, whole, roughly chopped
2 nectarine medium, ripe but firm

2 oz

57 g

mixed greens

3 oz

85 g

cheese feta or goat cheese, crumbled (optional)
Preheat the oven to 400 degrees. Wash the beets, place in an oven-proof baking dish with 1⁄2 inch of water and cover the dish tightly with foil. Roast for 45-50 minutes, or until very soft. A paring knife should pierce the beets easily. Peel when cool enough to handle.
To make the dressing, put one small beet, honey, mustard, garlic, vinegar, salt and pepper in a food processor fitted with a steel blade. Process for a few seconds, then with the motor running, pour 1⁄2 cup oil through the feed tube. The dressing should be smooth and emulsified. This recipe makes more dressing than you'll need for this salad.
Sauté the almonds in 1 teaspoon of olive oil and a pinch of salt for 3-4 minutes, then set aside to cool.
Halve the nectarines, remove the pit and slice each half into six slices. Slice the remaining beets into similar sized wedges.
Assemble the greens on a serving platter and lightly drizzle with some dressing. Toss to coat. Arrange the nectarines and beets on top and sprinkle with the almonds and (optional) cheese. Drizzle a touch more dressing, if desired.