Food & Drink
Oven Roasted Fingerling Potatoes with Herbs & Vinegar Recipe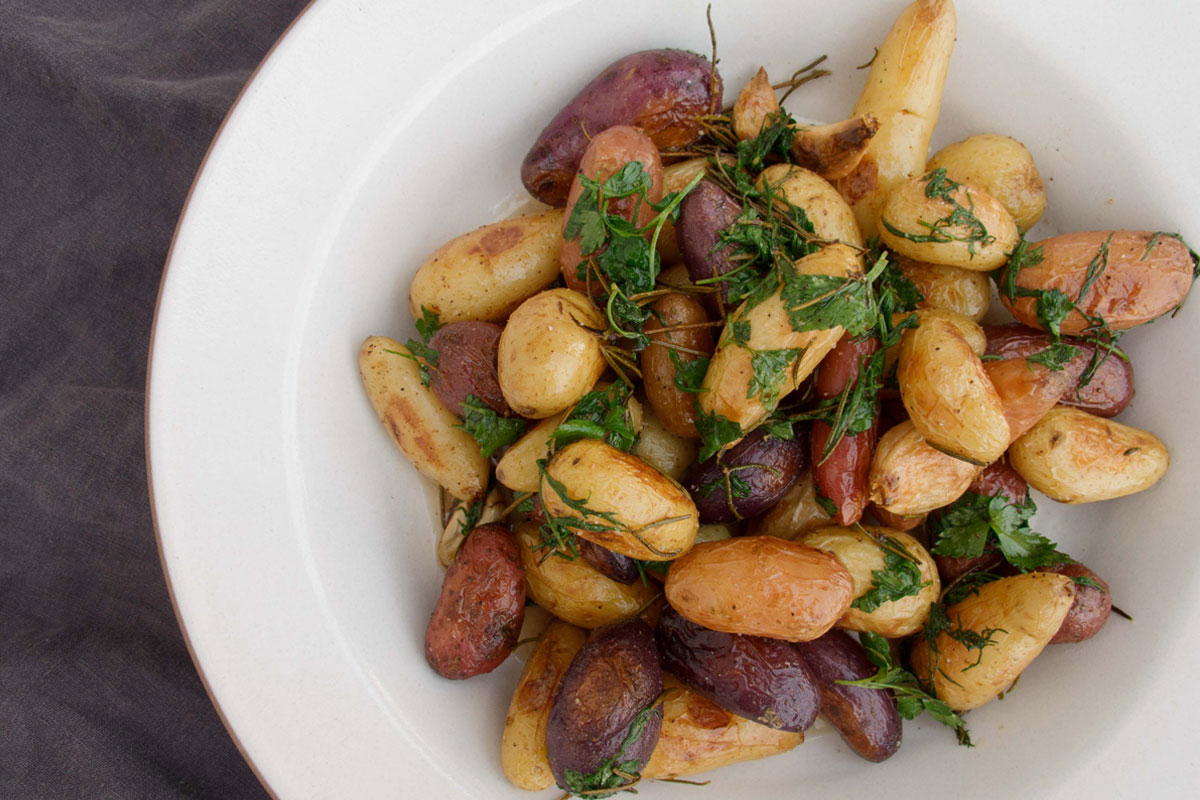 Sometimes straightforward really is best, and this simply delicious recipe from Barrett of Valleybrink Road is the perfect example. Featuring a beautiful blend of garlic and herbs, vinegar and citrus, her Oven Roasted Fingerling Potatoes are no-fuss comfort food at its finest. XXJKE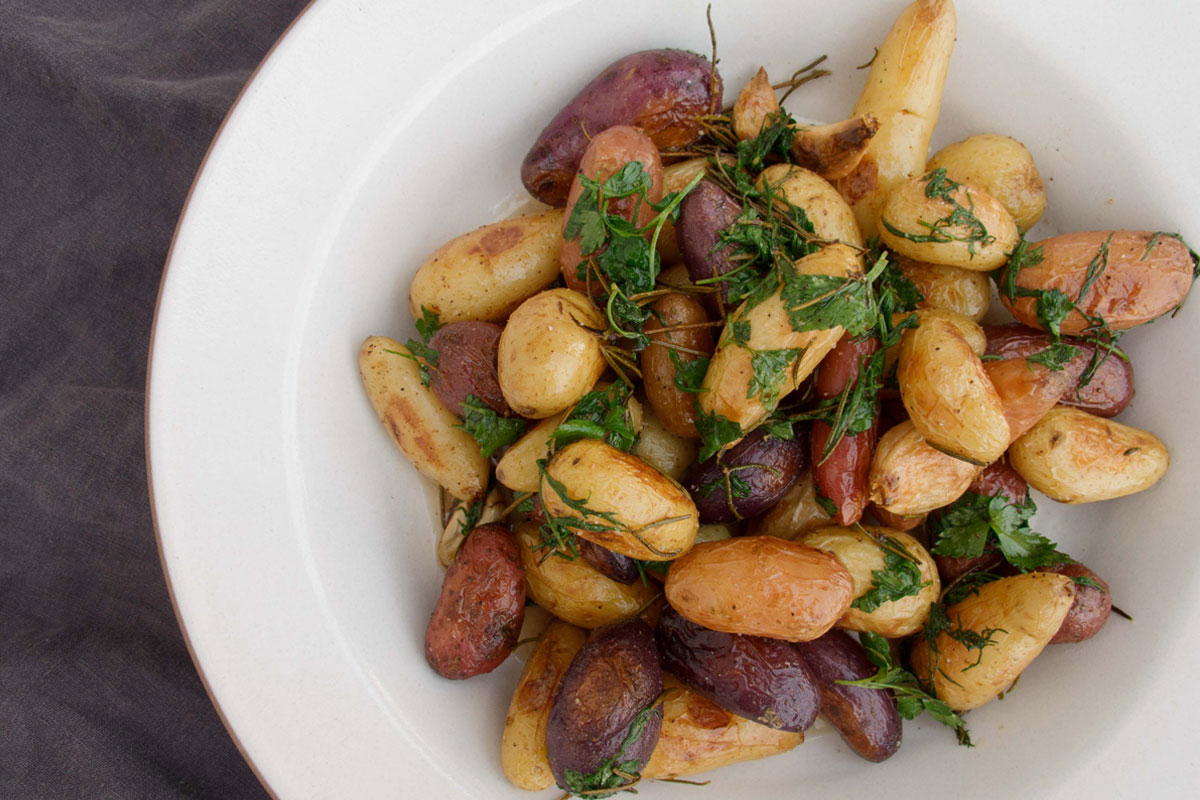 Oven Roasted Fingerling Potatoes with Herbs and Vinegar Recipe
Recipe
Oven Roasted Fingerling Potatoes with Herbs and Vinegar Recipe
Ingredients
1 1/2 lb

2/3 kg

potato fingerling, washed and dried
olive oil extra virgin
4 cloves garlic
1 sprig rosemary leaves removed
4 tbsp parsley leaves
4 tbsp dill whole, stems removed
1 lemon
balsamic vinegar white, good
salt sea salt
pepper black, freshly ground
Preheat oven to 400 degrees.
Toss potatoes and whole garlic cloves with just enough olive oil to lightly coat. Place on a baking sheet and sprinkle with rosemary. Cook for 20-25 minutes or until cooked through and starting to brown.
Remove cooked potatoes from the oven and place in a bowl. Toss with the fresh parsley and dill. Squeeze the juice of one lemon all over the hot potatoes.
Drizzle about a tablespoon of vinegar on top of the potatoes and season with salt and pepper. Taste. Add more vinegar and salt and pepper as necessary. Serve warm or at room temperature.