Food & Drink
White Bean & Kale Minestrone Recipe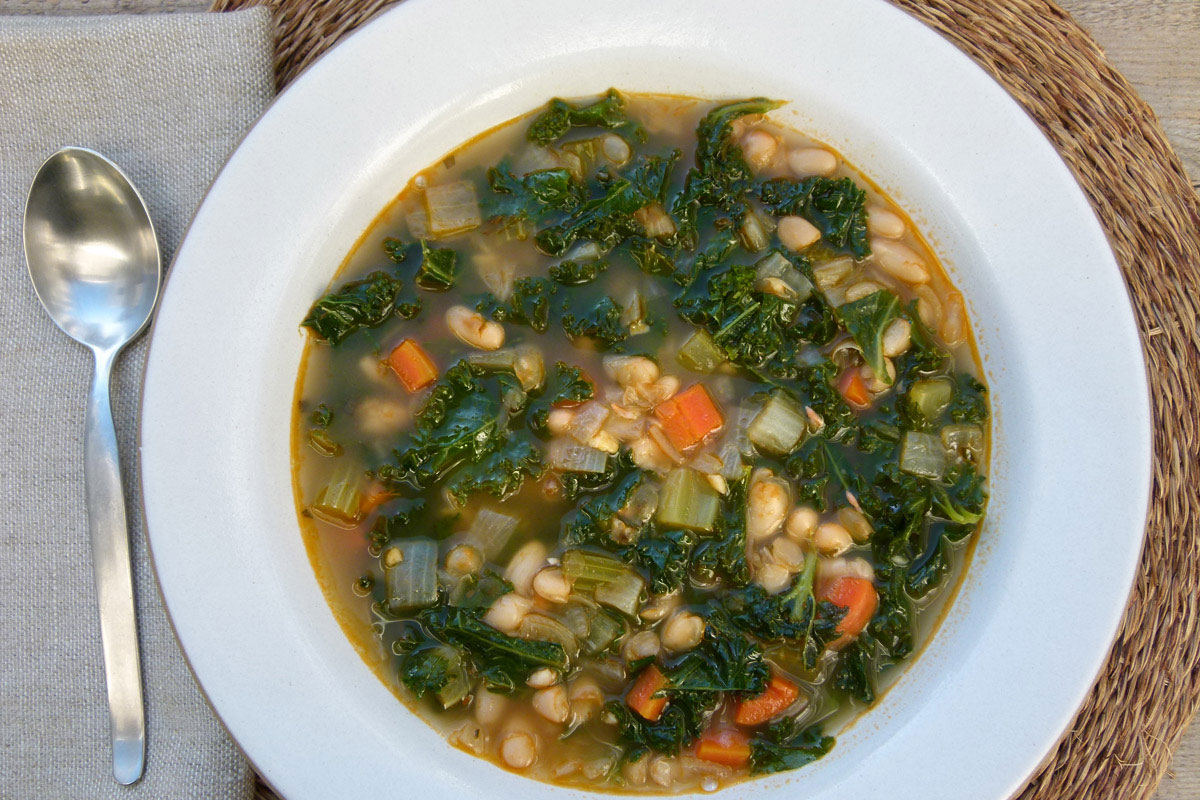 There's something so nice about a hearty bowl of soup on a chilly day, and this White Bean & Kale Minestrone from Pamela Salzman has become a new favorite. An update to her classic Minestrone – a staple in our house – I made it in the slow cooker one day before work and came home to the most delicious pot of soup. XXJKE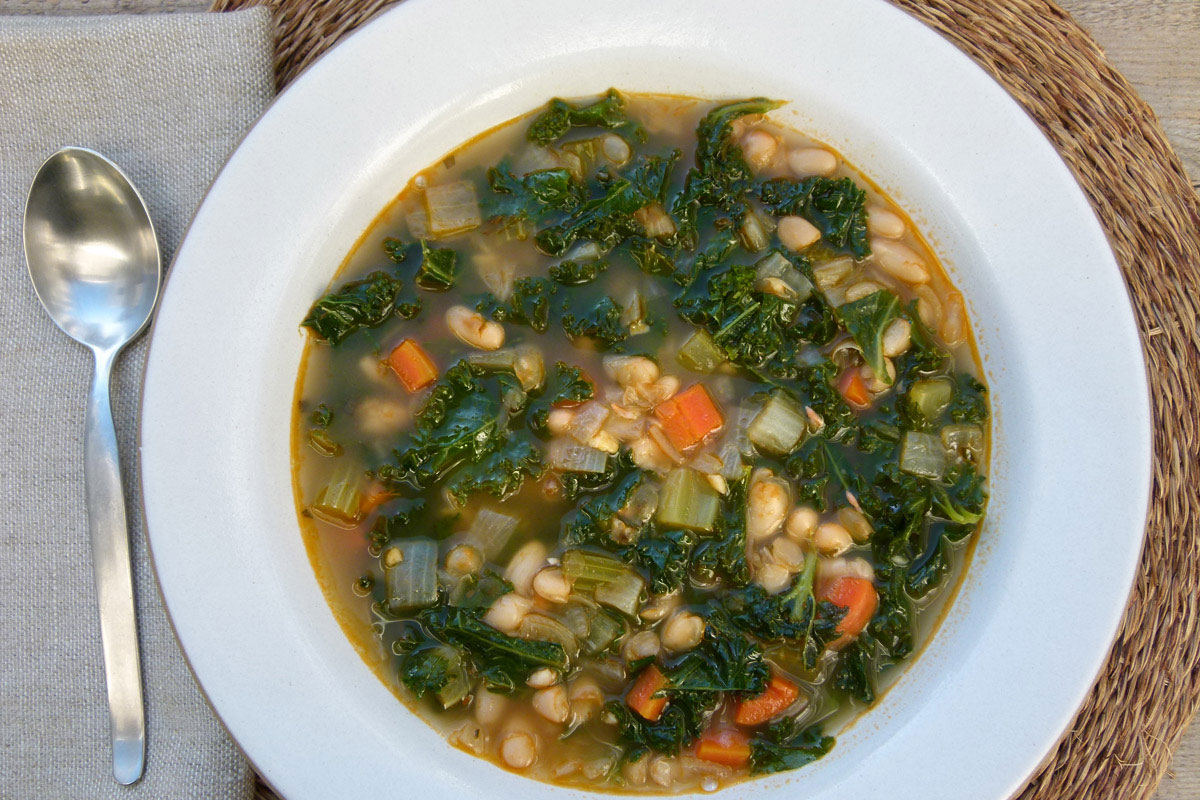 Pamela Salzman's White Bean and Kale Minestrone Recipe
Recipe
Pamela Salzman's White Bean and Kale Minestrone Recipe
Servings: 6 people
Units:

Course: Sides, Mains
Ingredients
3 tbsp olive oil extra-virgin, unrefined, cold pressed
1 onion chopped
2 carrot peeled and chopped
2 stalks celery chopped
6 cloves garlic chopped
2 tomato paste (I like Bionaturae)
1 tsp rosemary fresh, chopped (measure the rosemary, then chop)

3 1/2 cup

828 ml

white beans cooked, (such as Cannellini or Great Northern) or 2 15- ounce cans, drained and rinsed*
pepper black, freshly ground
1 piece cheese parmesan, just the rind (if you have it, otherwise don't worry about it)

6 cup

1420 ml

chicken stock or vegetable stock, preferably homemade or 4 cups stock + 2 cups water
kale or Swiss chard leaves*, stemmed, coarsely chopped
Warm oil in a large pot over medium heat. Add chopped onion, carrots, celery and garlic and sauté until tender and translucent, about 6-8 minutes.
Stir in the tomato paste and rosemary and cook for 2 minutes, or until fragrant.
Pour in the stock. Raise the heat to high and bring soup to a boil. Lower heat so that soup gently simmers and partially cover the pot. Simmer for 20 minutes (or longer if you want), or until vegetables are tender.
Stir in kale leaves and simmer another 8 minutes or until kale is tender. Taste for seasoning and serve with or without desired accompaniments.