Style
3 Rug Styling Tips Guaranteed to Elevate Any Space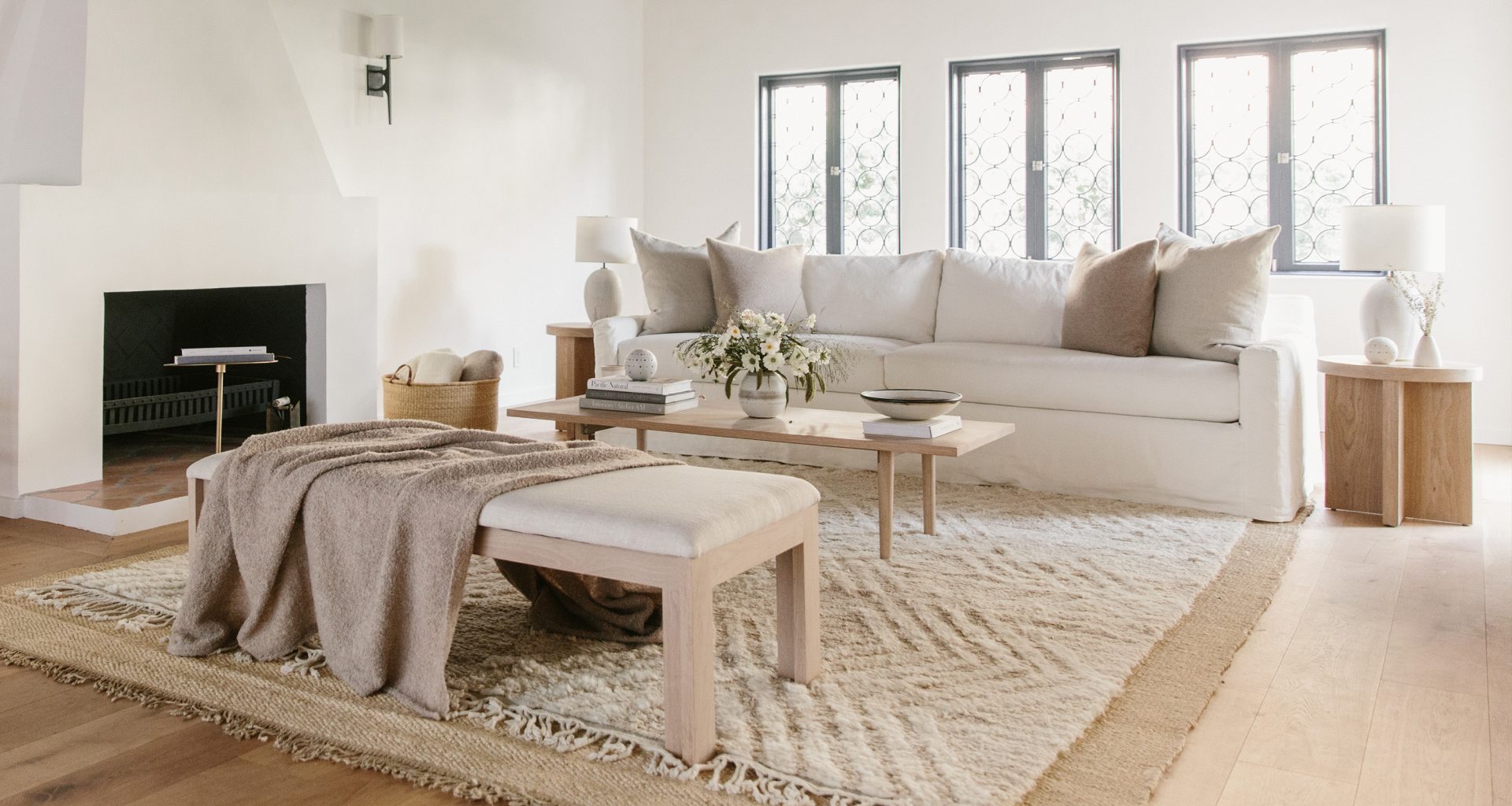 They say a good rug can transform any room in an instant—from handwoven hemp to textured wool, our accented pieces do that (and then some). Designed with every room in mind, our Jenni Kayne x Lulu and Georgia Rug collection is the definition of relaxed refinement and built-in versatility. Not sure where to start when it comes to rug styling tips? Our rules of the rug are the perfect place to begin. 
Rule #1: Layer, Layer, Layer
One of our favorite rug styling tips is perfectly uncomplicated: layer. Whether your space is bigger than you bargained for or there's a textile you're coveting that's not looking exactly right, layering is there to save the day. Try a vintage find or patterned piece over a simple, solid rug made of materials like hemp or jute for a textured look and feel that's unique to you. 
Rule #2: Work the Room
When it comes to the rooms you use day after day, laying the groundwork with a well-made rug can work wonders. From your master bathroom to the well-loved laundry room, having a rug on hand is the simplest way to make yourself feel at home in even in the most understated of spaces. Go for natural materials that will handle a fair amount of foot traffic—you'll be thanking us for years to come.
Rule #3: Create Intrigue Underfoot
Feel like a room's missing something special? Bring in a level of interest and pop with the placement of a patterned or textured rug. Even if your overall aesthetic is rooted in muted tones and calming simplicity, adding a rug to the foot of your bed or across a bare hallway will give your space a punch of powerful personality. From wool pieces to striped wonders, never underestimate the beauty of a perfectly placed rug.
Photos by Nicki Sebastian