Living
The Sister-Led Design Studio Behind London's Leading Spaces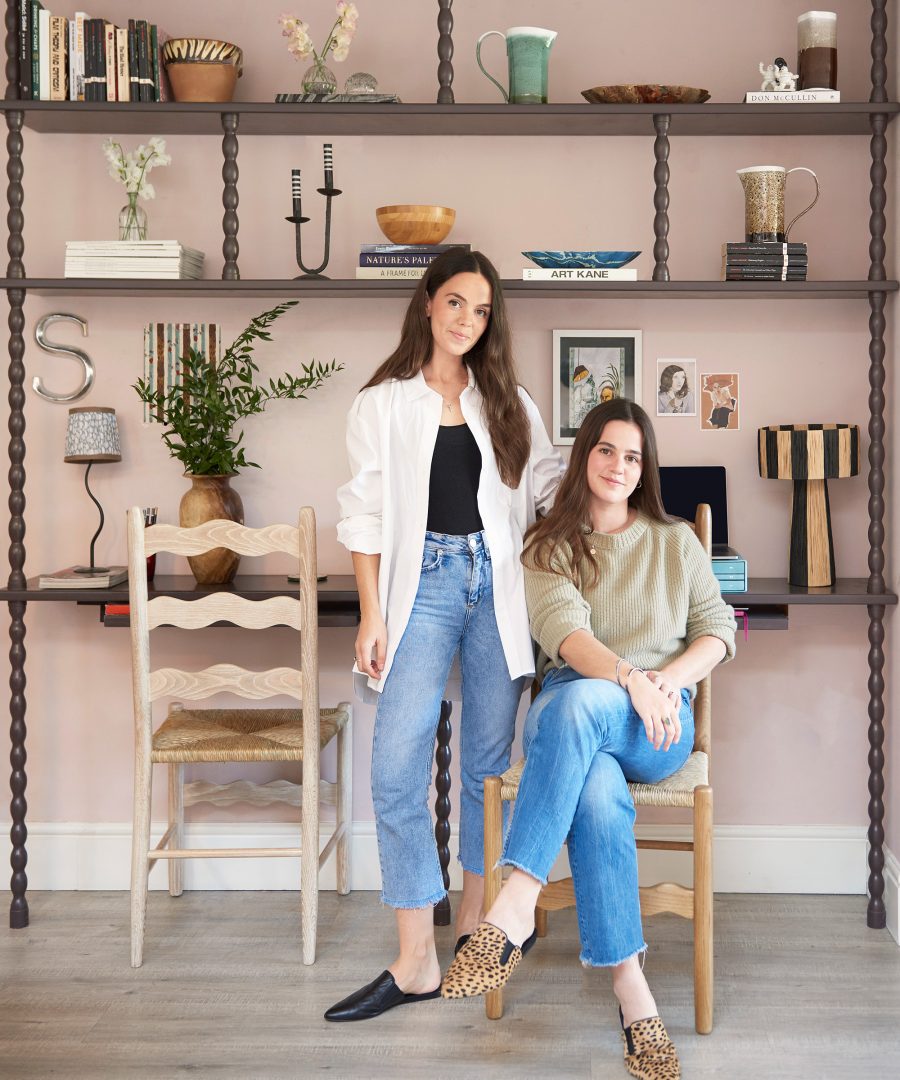 They say when you do what you love, you'll never have to work a day in your life. Looking at Sarah and Caroline Stemp of
Sascal Studio
, we can't help but wonder if this same concept applies. As sisters, business partners, and flatmates, the design duo dreams up inspired interiors across Europe—but it's their whimsical London studio-meets-home that has us yearning for more.
Rip & Tan: How did you get your start in interior design? What led you to come together and launch Sascal Studio?

Sascal Studio: We both trained at KLC Interior Design School in London (a few years apart), and went on to work at different high-end design firms gaining experiences in different areas of the industry. Sarah focused on residential projects for private clients whilst Caroline worked primarily with developers. We have always been really close and knew we wanted to work together one day, so at the beginning of 2020, after much discussion, we decided to set up Sascal Studio.

Rip & Tan: As sisters and business partners, we imagine you're able to work in a manner that's unlike most partnerships. What are some of the best parts of working with your sister?  

Sascal Studio: Working with a sister is great because you're able to really openly speak your mind without the fear of offending anyone or stepping on anyone's toes. It creates a really relaxed atmosphere and helps us to be more creative as you can openly share any ideas (no matter how crazy they might be!) and everything is always up for discussion.

On an average project, Sarah tends to work on the color scheme and budget and Caroline will work on the layout and furniture selection. We have our own roles yet also keep the process as collaborative as possible to get the best possible outcomes for our clients.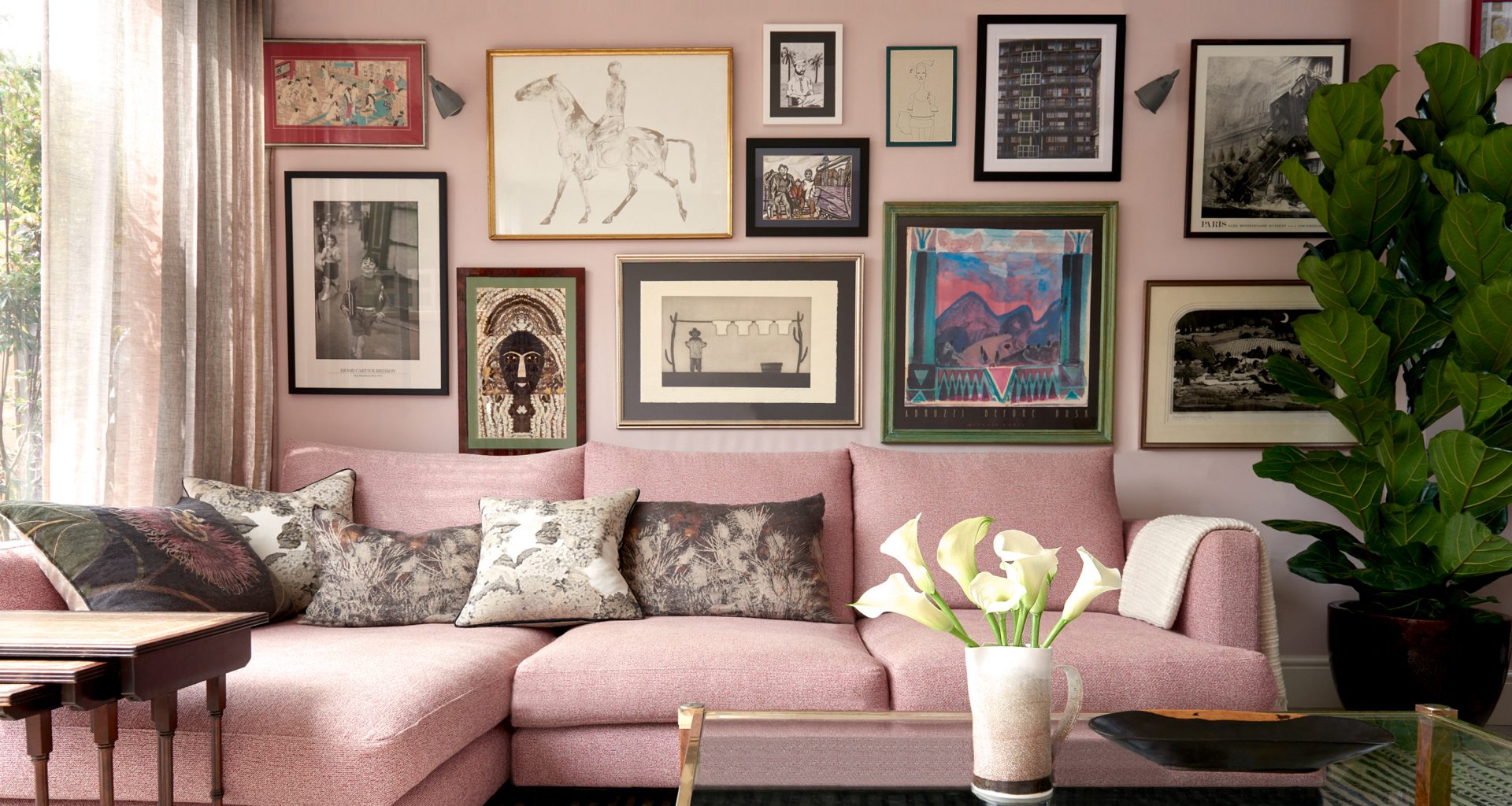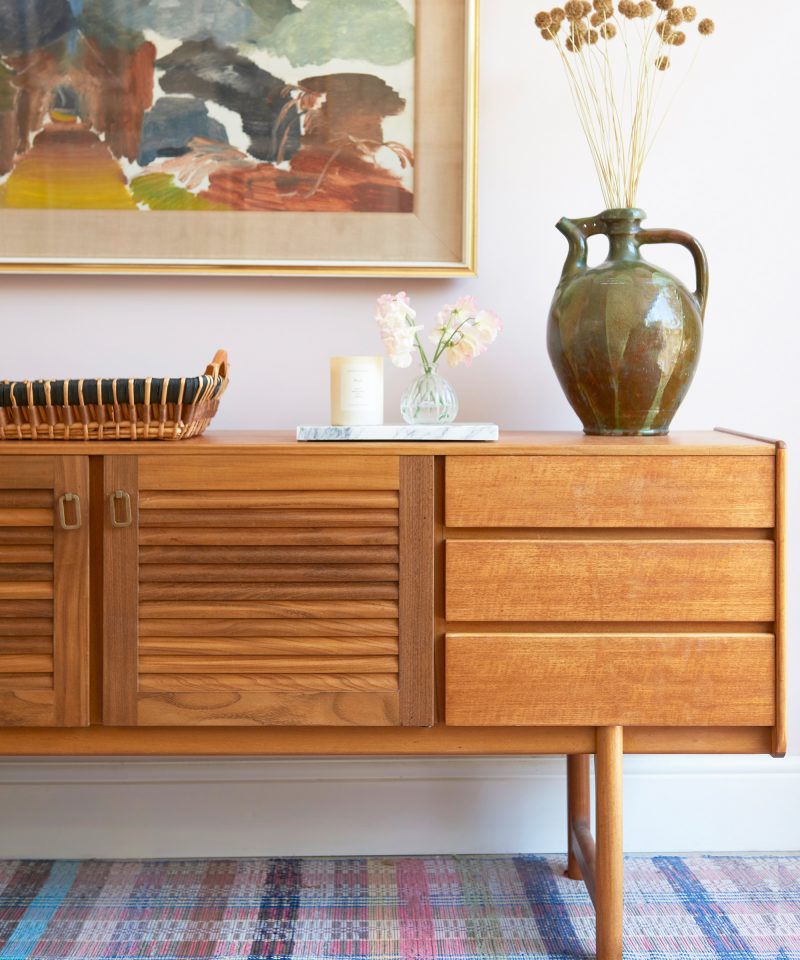 Rip & Tan: How would you describe each other's design style and sensibility?

Sascal Studio: We have always been extremely close, which in turn means we've got very similar taste and design style (which makes working together a lot easier!). But we're also very good at being upfront with each other when our opinions are different. We've also shared a lot of reference points and influences (growing up between London and America). Perhaps the main difference is that Caroline tends to be drawn more to bolder colors and patterns whereas I (Sarah) can be a bit more pared-back, but we meet in the middle to get a harmonious balance.

We have a rule that if one of us doesn't like something the other suggests it immediately gets vetoed. This allows us to be decisive and create the best schemes we can. We love a relaxed aesthetic where nothing is too precious, where guests aren't terrified about spilling drinks or food, and aim to create homes where anyone who walks in immediately feels at home.

We feel very strongly that interiors should be an extension of an individual's life and their home should reflect exactly who they are; we work very hard to achieve this for all of our clients. It's a reason why we love to work with antiques and pieces our clients already own—it's a great way to tell their story and make their home feel truly unique to them.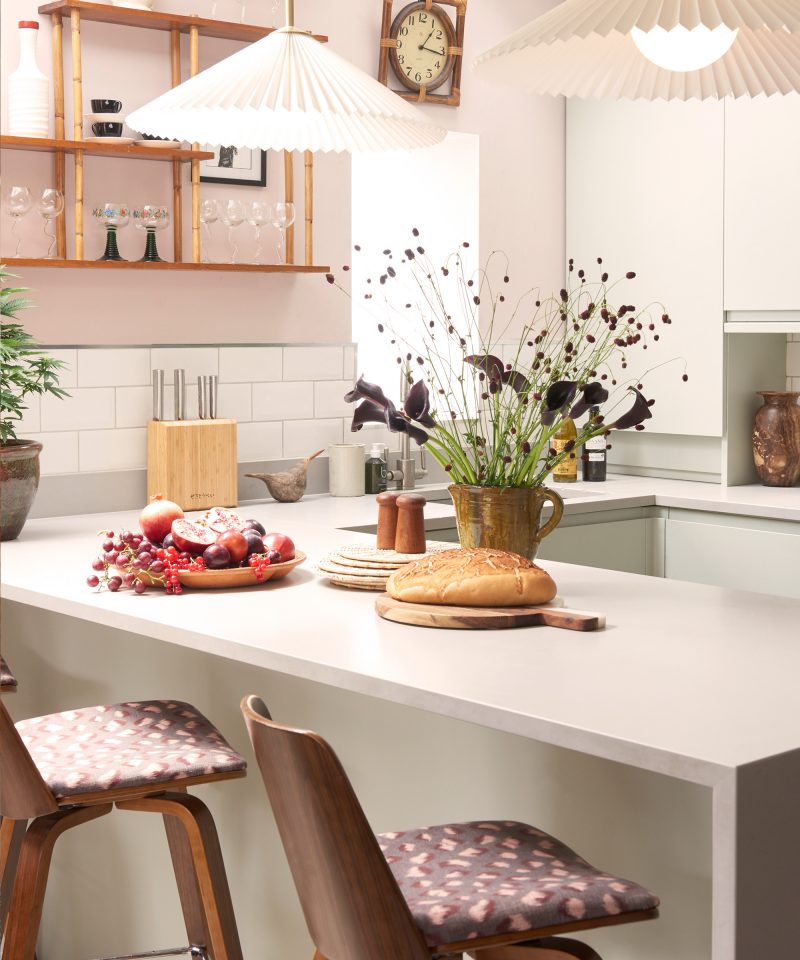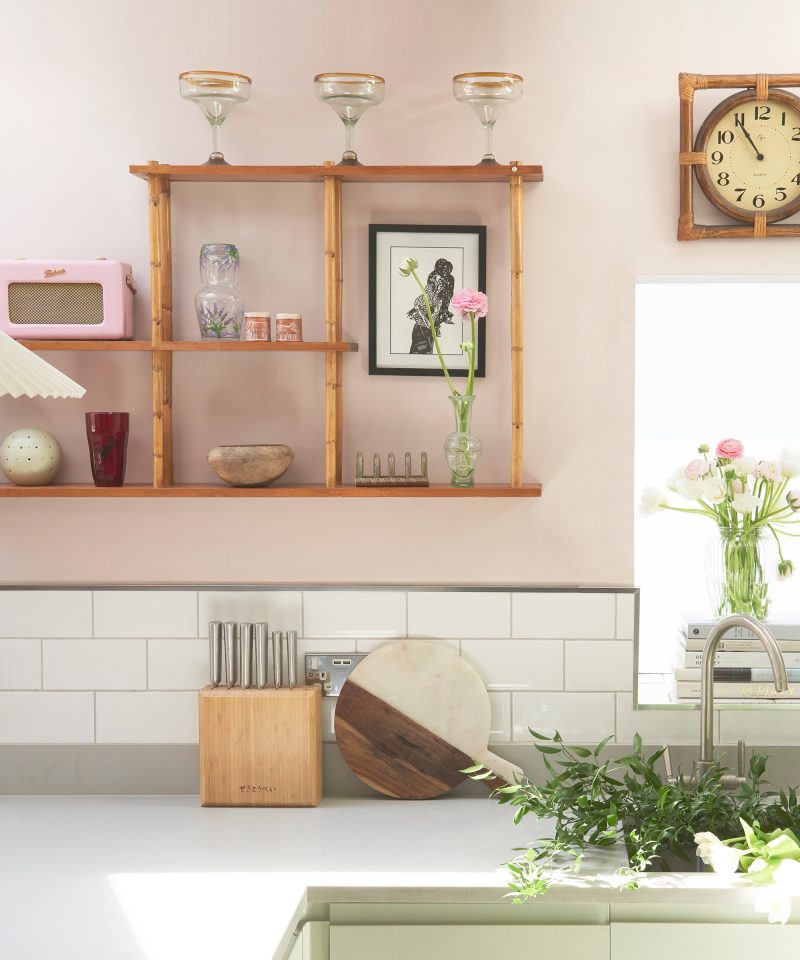 Rip & Tan: Your London apartment is nothing short of a creative haven. How did you go about designing this space? What were your sources of inspiration?

Sascal Studio: Our home doubles up as our studio, so it was really important to make it extremely functional as both a workspace and a home. Moving in, we knew what we wanted in terms of color, key pieces of furniture, and window treatments and we had worked out furniture layouts for each of the rooms. We also incorporated a lot of pieces we already owned like our dining table, which we took from our parents' house (it used to be in our grandparents' cottage in Sussex).

We think the key to making a house feel homely is layering over time. Of course, it's important to start with a strong curation of key pieces, but it is the pieces you add over time that really help it come together. A home should always be evolving. We definitely favor a relaxed interior, where nothing feels overly precious and where guests feel at ease. The majority of items in our house are vintage or antique pieces, so the items are not in perfect condition but we think it really adds character—every piece tells a story and has a history.

A big source of inspiration for us was our family home. It was always full of life and so welcoming but also filled with texture, color, and pattern and we wanted to emulate this in our own home. We always knew we wanted pink walls to feature in our home and when we found this flat we loved that the front room was flooded with light during the day (which is so glorious especially on the days when London actually gets some sun!) and we knew the pink we had always wanted would work so well. The cupboards in Sarah's room were inspired by the chequerboard sofa we had in our family home many years ago and our bobbin desk unit that we designed was inspired by an old church stool that we found at Spitalfields Market in London.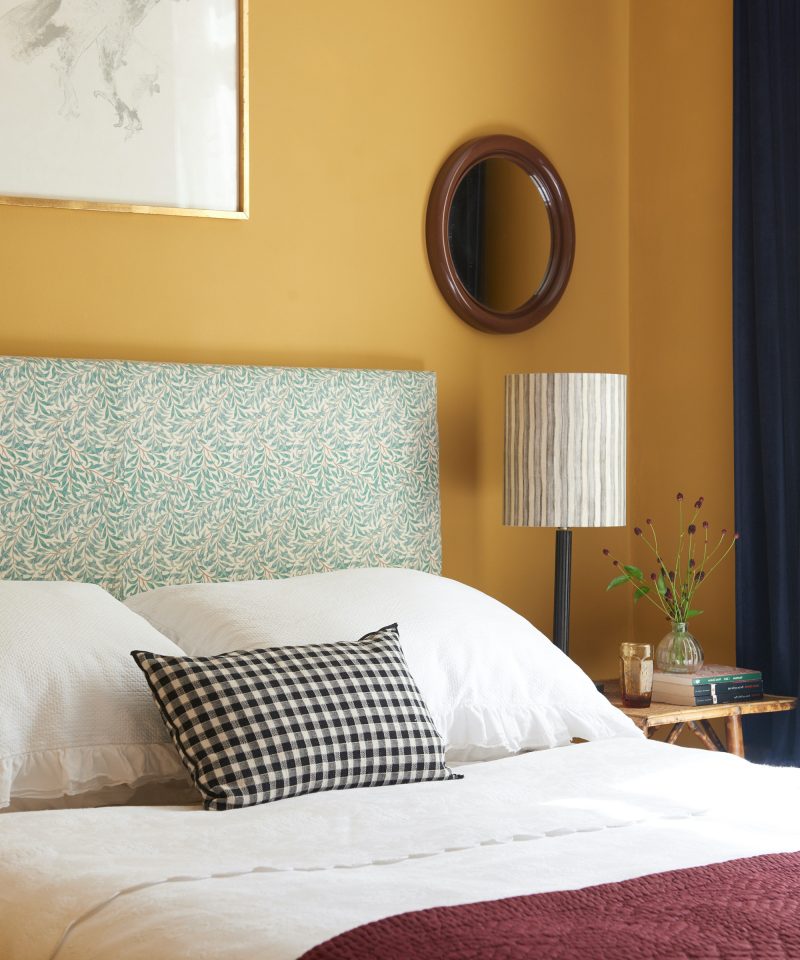 Rip & Tan: The playful mix of color and prints is a welcome contrast to London's grey skies. What tips do you have for someone looking to experiment with textures, patterns, and colors in unexpected ways? How do you ensure each element works in sync and doesn't feel busy?

Sascal Studio: London is grey almost 24/7, so we knew we would need to create a bright and joyful scheme to make our home feel like a place to escape the grey skies. We would suggest the below tips:

We tend to stick to an earthy palette, primarily using colors found in nature (for example, we chose Vert de Terre by Farrow and Ball and India Yellow also by Farrow and Ball in the bedrooms.) If you stick to an earthy color palette, a space will always feel harmonious. Likewise, complementary colors (like green and pink, which we used in our main living area and kitchen) mean a scheme will work visually and won't feel too overwhelming. We also love to balance softer colors with stronger colors. For example, we offset the soft pink walls with a dark brown bespoke bobbin shelving unit—it helps to create areas of contrast.

When a space doesn't get a lot of natural light, we tend to lean into that. Painting a dark hallway with little natural light white isn't going to make it feel lighter—it'll just end up highlighting the fact it doesn't get much natural light. We love to embrace darker spaces by painting them in a darker color to create coziness.

We were both taught this at KLC and it couldn't be more true: always put together a sample board! We do this for all of our clients to help them visualize their space. If your scheme or sample board works small scale, it'll work big scale. If you lay out samples of your fabrics and finishes, you can see more clearly which elements aren't working or are overwhelming the scheme. It can be a lot of trial and error but it's much better than something big and expensive being installed and then realizing it doesn't work! We do also believe in trusting your gut—interiors are so personal, so if you lay out your board and your gut says it works then go with it!
Rip & Tan: Whether you're sourcing furniture or perusing vintage, what are a few of your favorite design hubs in London?

Sascal Studio: Portobello Road Market on a Friday morning and Spitalfields Market on a Thursday morning are brilliant for antiques. Pimlico Road has an amazing selection of wonderful furniture suppliers and Goldhawk Road is a great source for fabrics.

Rip & Tan: What does living well mean to you?

Sascal Studio: Caroline: To me living well is all about balance and being present in what you do. Sarah and I can often spend days in the house without leaving during the week, apart from our morning walks. We can very easily just sit at our computers and not really look up, but having the days where we go out sourcing, or go out for inspiration trips (to galleries or other interior shops) is something that helps me be creative and is a welcome break from staring at a screen. I think before the pandemic, being able to get out was something I took for granted, so now that everything is open again I am trying to savor every moment of it.

Sarah: I really believe in being consistent with positive small daily habits. I try my hardest to be mindful of the habits I have (both good and bad) and am always striving to keep my good habits consistent and change my bad habits. Whether it's turning my phone off every night to avoid mindless scrolling or making sure I walk 10k daily, I have found it's the little things that really help me to be present and live in the most positive way I can.