Food & Drink
Sqirl's Vegan Kabbouleh Salad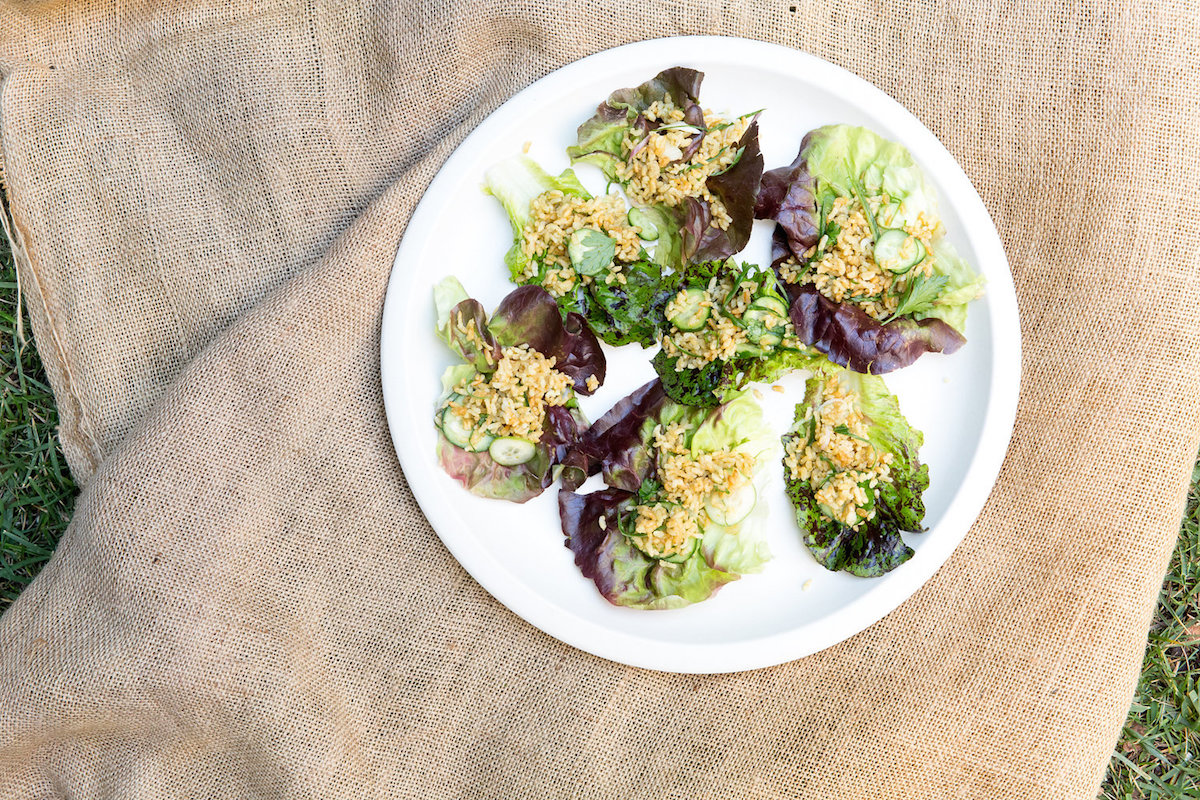 Jessica Koslow's popular restaurant, Sqirl, in Silver Lake is famous for several unique menu items. Eater named the ricotta toast with homemade seasonal jam one of the 20 most iconic dishes in Los Angeles, and Mark Bittman of The New York Times called the sorrel pesto rice bowl some "wickedly conceived breakfast food". Another favorite, beloved by locals and Bon Appétit alike, is the restaurant's "kabbouleh"; a tabbouleh-inspired kale salad with brown rice that's been cooked and then fried so it has a deliciously satisfying crunchy texture. Sqirl served this wonderful dish at a casual outdoor lunch I hosted with with Marlien Rentmeester and Jessica De Ruiter recently, and everyone was blown away. Jessica was nice enough to share all of the details for the recipe with us below. The salad is perfect for this time of year, and something the whole family will enjoy—you're going to love it too. XXJKE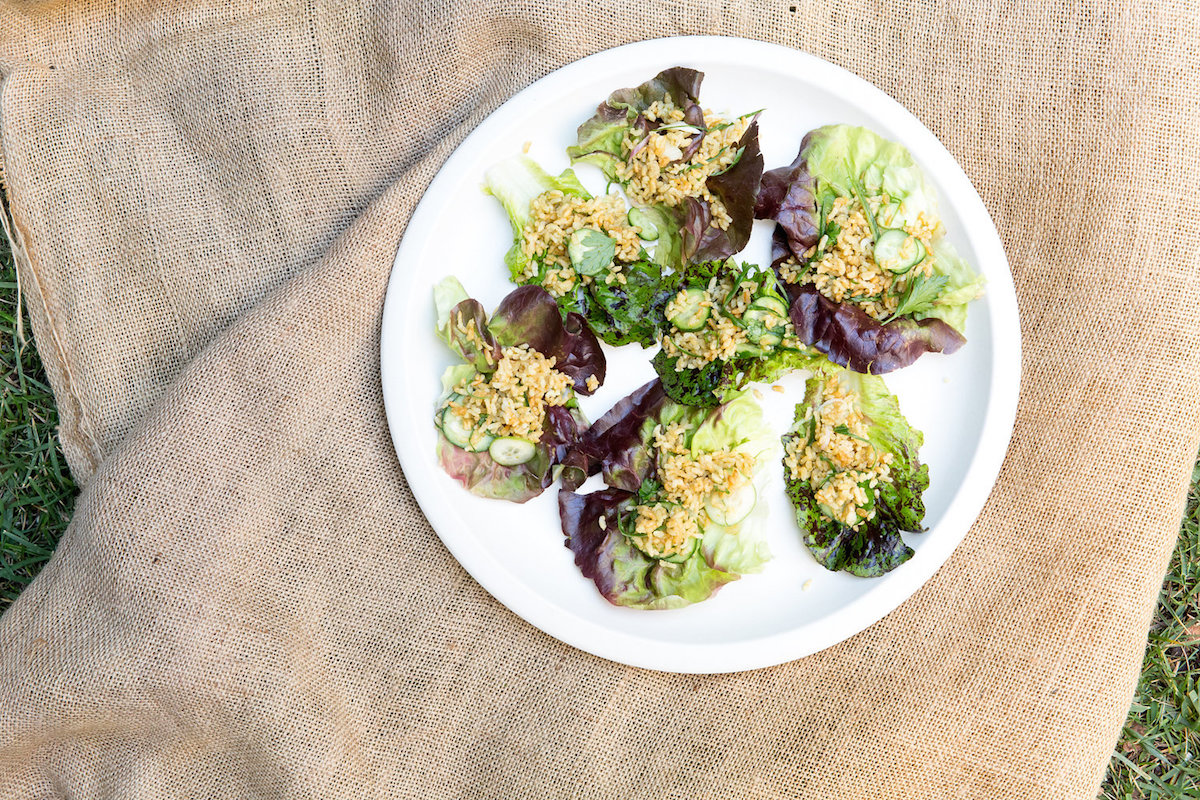 Sqirl's Crispy Rice "Kabbouleh"
Recipe
Sqirl's Crispy Rice "Kabbouleh"
Servings: 6 people
Units:

Course: Salads, Sides
Ingredients for the Soaked Currants
1 cup

237 ml

red wine vinegar
2 garlic cloves crushed
4 sprigs of thyme
1 teaspoon sugar
1/2 teaspoon salt

1/2 cup

118 ml

dried currants
Ingredients for the Dressing
1/2 cup

118 ml

extra virgin olive oil

1/4 cup

59 ml

liquid from soaked currants
1 tablespoon sumac
1/2 tablespoon Aleppo pepper
1/2 teaspoon salt
Ingredients for the Salad
1 - 2 cup

237 ml

canola oil

1 cup

237 ml

cooked short-grain brown rice spread out in a thin layer on a baking sheet and air-dried at room temperature for 6 hours or overnight in the fridge

1/2 cup

118 ml

cauliflower coarsely chopped

2 cup

473 ml

curly green kale de-ribbed, coarsely chopped
2 tablespoons scallions finely chopped
1/2 cup persian cucumbers finely chopped

1/2 cup

118 ml

pomegranate seeds if desired
1/2 cup soaked currants
salt + pepper to taste
Soaked currants
In a small saucepan over medium heat, combine red wine vinegar, garlic, thyme, sugar, and salt. Add currants. Bring to a boil until sugar and salt dissolve, and currants are plump. Remove from heat, strain, and reserve 1/4 cup of the liquid for the dressing.
Dressing
In a small bowl, whisk together the olive oil and the 1/4 cup of reserved liquid from the soaked currants. Add sumac, Aleppo pepper, and salt. Set aside.
Salad
In a large sauté pan over medium-high heat, heat 2" of canola oil until bubbling. Working in batches, fry the air-dried rice until puffed and golden brown, about 3 minutes. Using a slotted spoon, transfer rice to a paper towel-lined plate to absorb excess oil.
Note: The rice can be fried up to five days in advance and stored in an airtight container at room temperature. For a healthier version, you can substitute the fried rice with puffed rice cereal or the Indian version, called murmura.
Pulse cauliflower in a food processor until finely chopped, then transfer to a large serving bowl. Pulse kale in the food processor until coarsely chopped, then add to the cauliflower. Add the fried rice, scallions, cucumber, pomegranate seeds, and currants. Toss with about 1/4 cup dressing. Season to taste with salt and pepper.