Food & Drink
Start Your Day with this Kale Shakshuka Recipe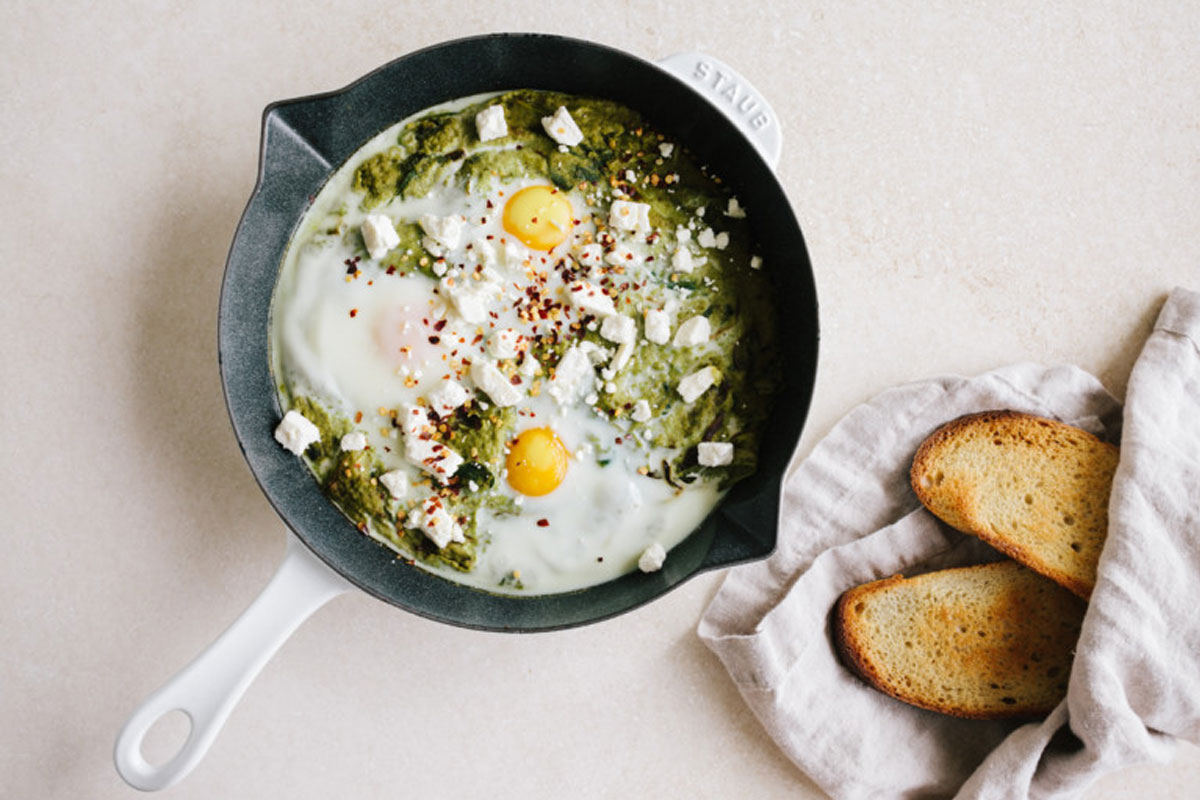 This breakfast recipe is perfect for those mornings when you want something a bit special and indulgent, that's also packed with protein and vitamins that'll give you lots of energy for the day. It's a twist on the Middle Eastern dish, Shakshuka, which is eggs that are poached in a rich red sauce. This interpretation—put together by Michael Zee in his book "Symmetry Breakfast", which was born from his cult-loved Instagram account—replaces stewed tomatoes with herbs and greens like kale or spinach as well as a scoop of hummus for added richness. As Michael points out in his recipe, this is a convenient choice when you have greens you want to use up before they begin to turn. 
There are quite a few ingredients in this recipe but don't be intimidated—it's very easy to put together and, like any good breakfast dish, it lends itself to all kinds of improvisation! XXJKE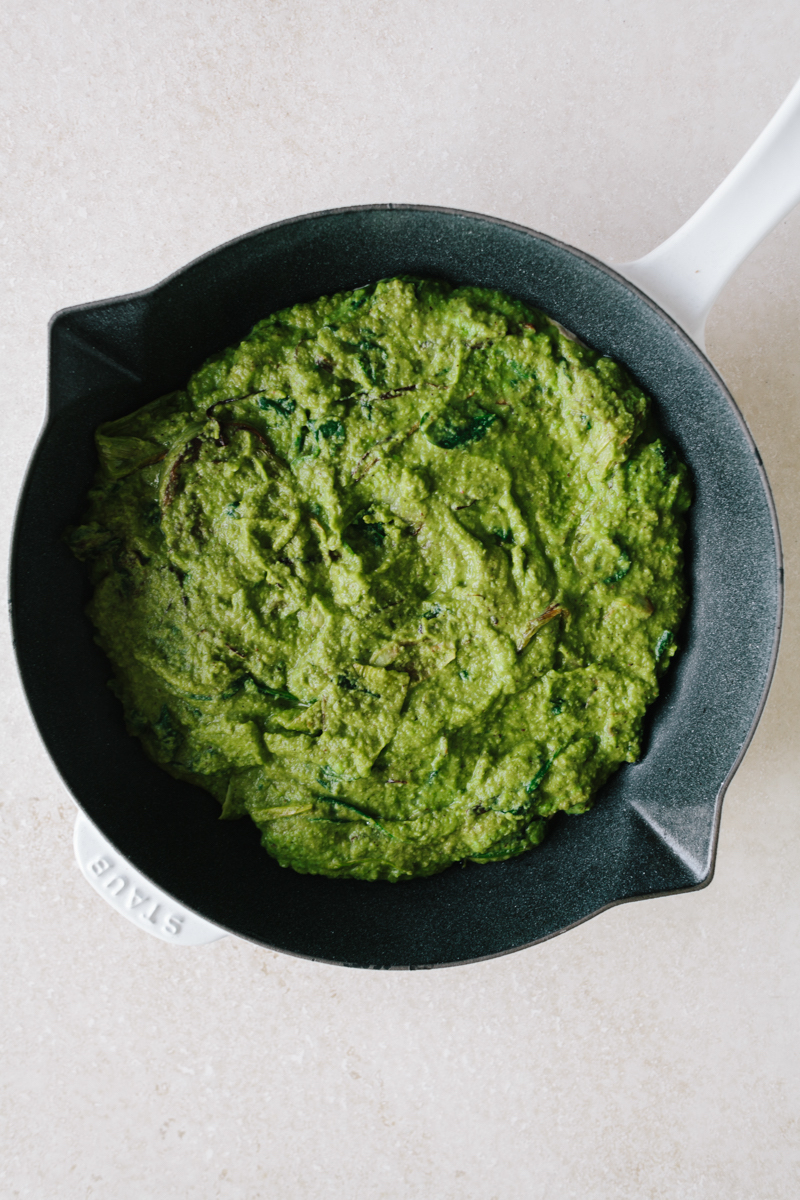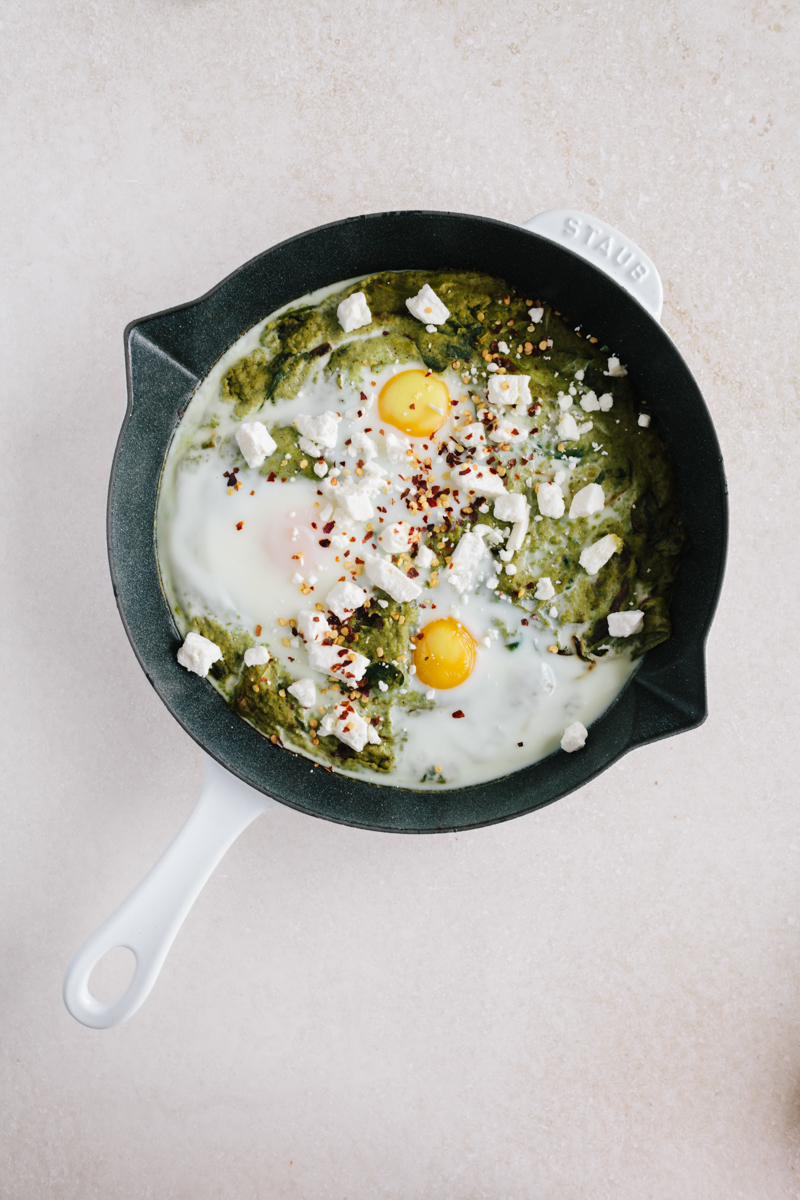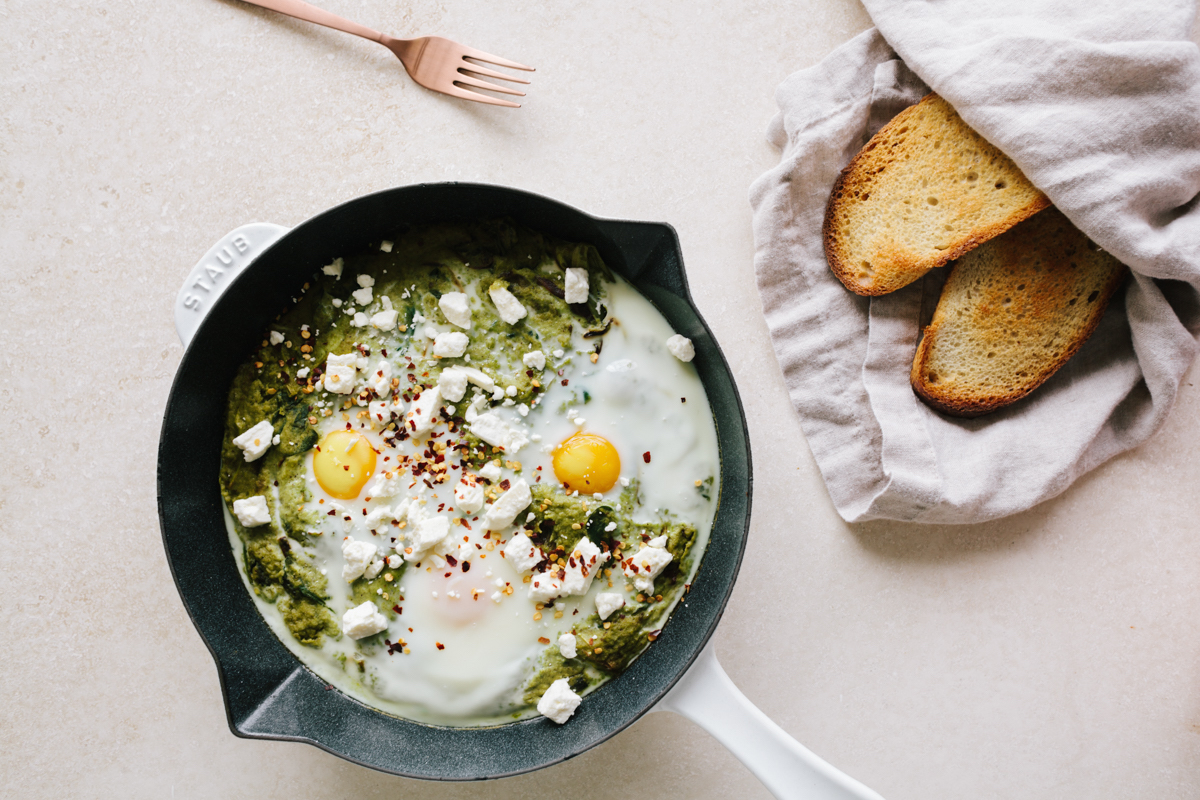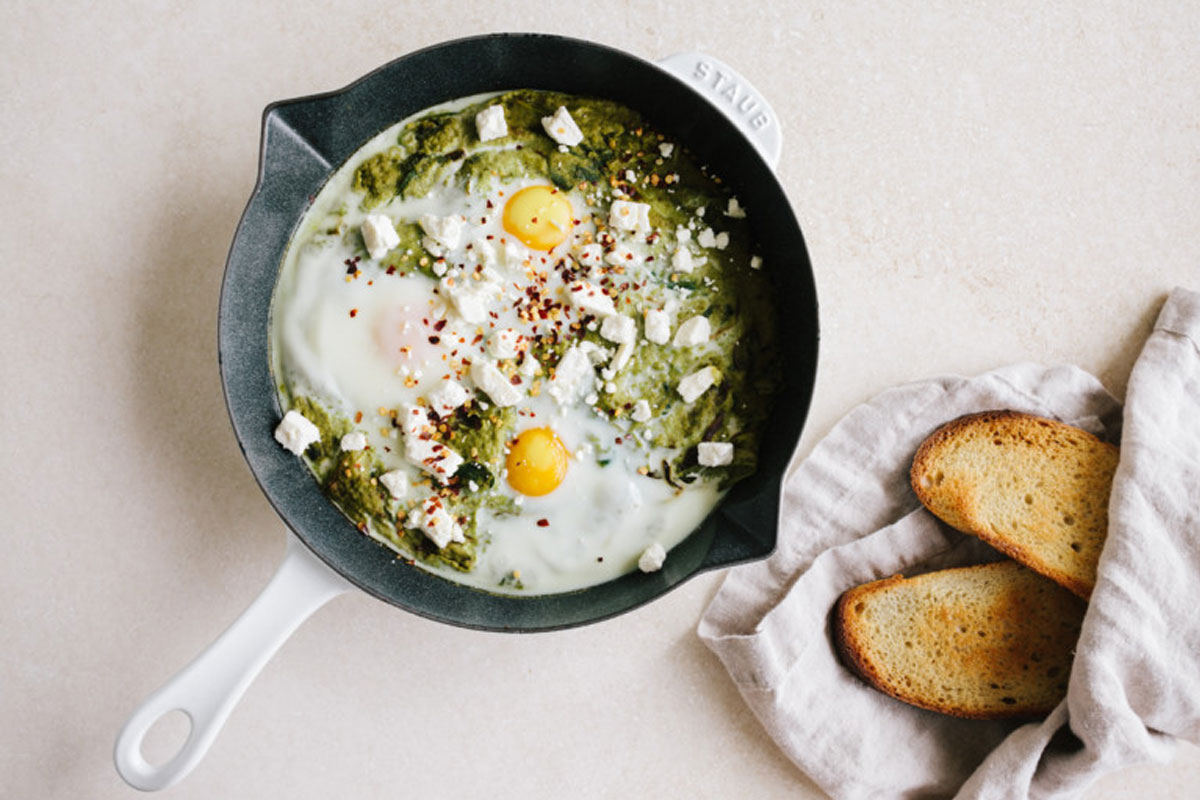 Units:

Course: Mains
Cuisine: Moroccan
Ingredients
1 1/2 cup

355 ml

frozen peas

3/4 cup

177 ml

trimmed green beans
1/4 cup oil
1 teaspoon caraway seed
1 teaspoon cayenne
1/2 teaspoon nutmeg
1 leek finely sliced

1 cup

237 ml

kale or spinach
1 lemon juiced

1/4 cup

59 ml

fresh mint

1/2 cup

118 ml

hummus store-bought is fine
4 eggs

1/2 cup

118 ml

feta or goat cheese optional
Add the peas and green beans to a bowl of boiling water with some salt. You don't want to cook them too much. Just defrost them.
Heat a frying pan over medium heat, put in the oil and caraway seed, cayenne, nuetmeg, and a pinch of salt, then cook for 1-2 minutes. Add the sliced leek and continue to cook for a further 5 minutes or until soft.
Preheat your oven to 400 degrees fahrenheit.
Add the kale or spinach and cover with a lid for 2-3 minutes so that it wilts. Drain the peas and beans and add them to the blender. Add the lemon juice and fresh mint. Blitz until smooth. Put this back in the pan with the rest of the mix and stir well. It just needs to be almost like a thick soup. Adjust with water if it is too thick.
Smear the hummus on the bottom of your ovenproof serving dish or skillet in a thin layer. Spoon in the green mix - it should look like a swamp or lagoon. Crack in the eggs, cover, and bake in the oven for 15-20 minutes or until the eggs are set.
Crumble feta and chili flakes over the eggs and serve with a small side dish of olive oil with za'atar and toasted bread.