Living
The Interior Design Studio With an Artful Eye for California Design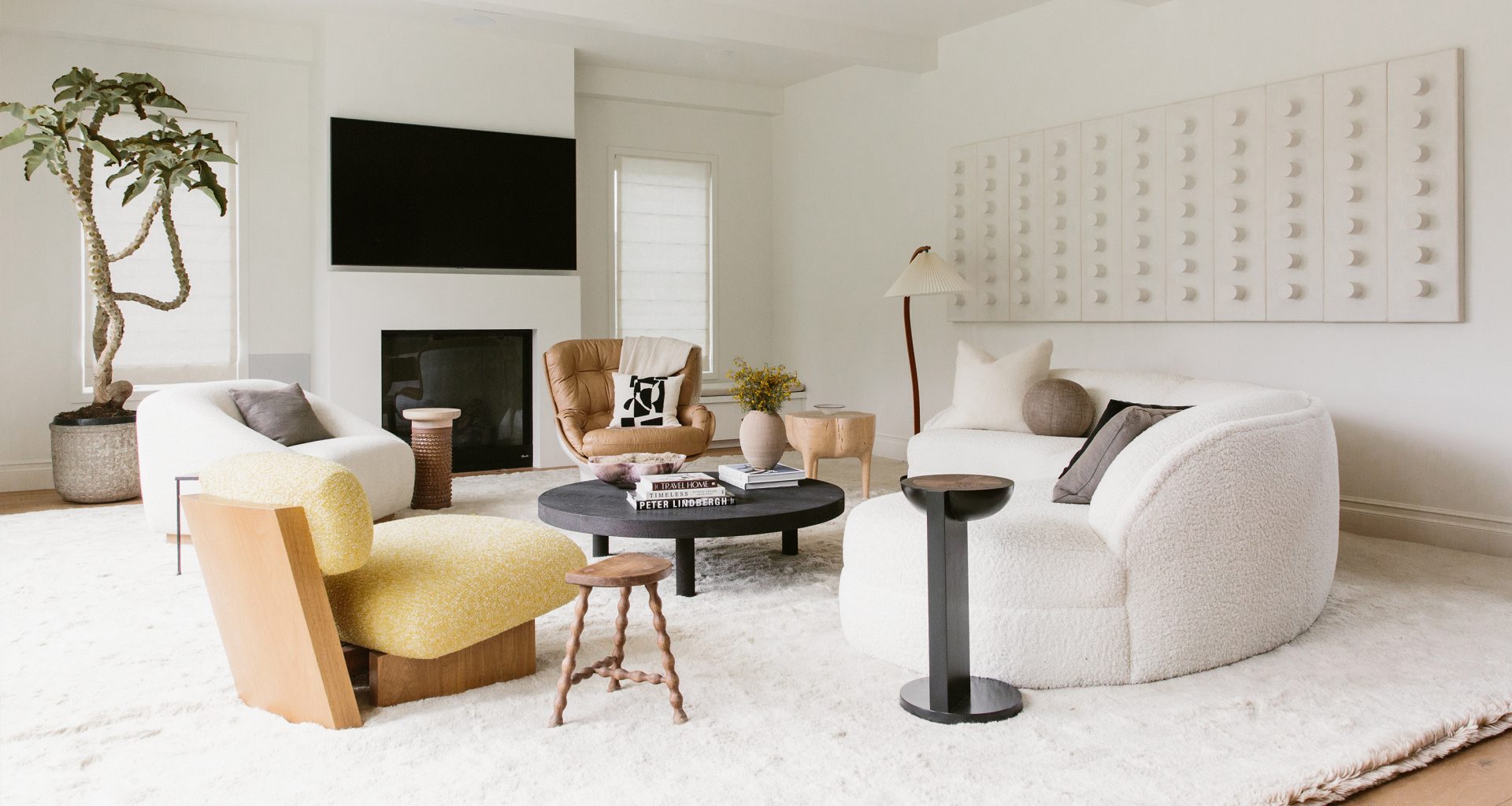 For Lauren Schneider, Kelli Riley, and Jenna Rochon of the LA-based interior design studio Transition State, designing captivating spaces is more than a creative calling, but rather a factor of sheer magnetic force. Inspired by the beauty of life's in-between moments, the trio is known for their artful take on California design that delivers time after time—their latest Mandeville Canyon masterpiece is proof of that and then some. We visited the ladies of Transition State in their canyon creation to chat about career beginnings, the art of editing, and what teamwork really means.


Rip & Tan: Let's talk about your genesis story. How did Transition State come to be, and what's the origin story of the name?

Transition State: We were all friends prior, Lauren being the connecting factor. Jenna and Lauren met at UCLA design school and later worked together at a boutique design firm cutting their teeth on major hotel and casino design-builds. Kelli and Lauren met through Kelli's roommate after college. The three of us would grab drinks with friends at Casa Del Mar, have karaoke dance parties, and somehow always get to discussing design, style, and career dreams by the end of the evening. Dec 31st, 2015, New Year's Eve, we threw it out into the universe that we would all work together one day.

In 2017, one of Kelli's friends had just purchased his first home and asked her to design it. Kelli immediately engaged Jenna and Lauren, which was good, because we ended up having to interview against five other established design firms! As that job was ending, Jenna got a call from an old co-worker who referred her to do an even larger project. Within two-months' time, we were able to secure three more design contracts, and it was enough for us to all make the leap and go full-time together. The meaning of Transition State is very special to us. It is derived from a chemistry term and means the point of highest potential energy in a chemical reaction when two molecules collide. It is a very unstable and fleeting moment, and the result always produces something new. We find it to be quite poetic to the life changes our clients are often navigating during a renovation or new home and a perfect metaphor for our lives as small business owners. Transition State has become the backbone of our business philosophy. We truly believe that in the moments of most uncertainty comes the opportunity for the greatest, most powerful change.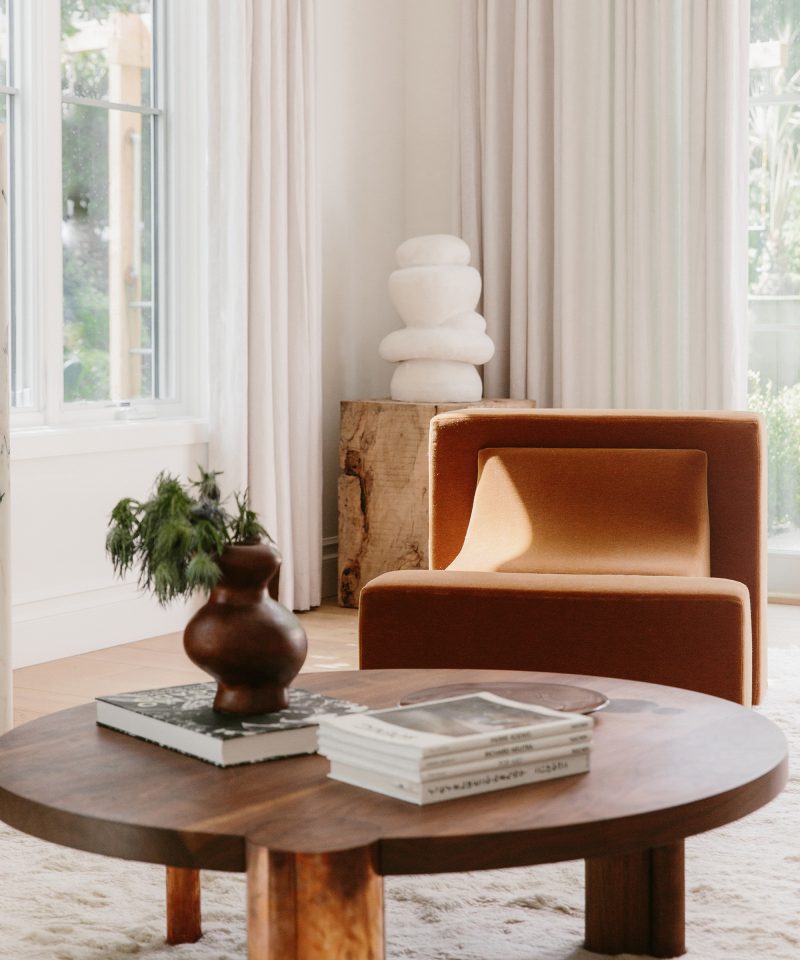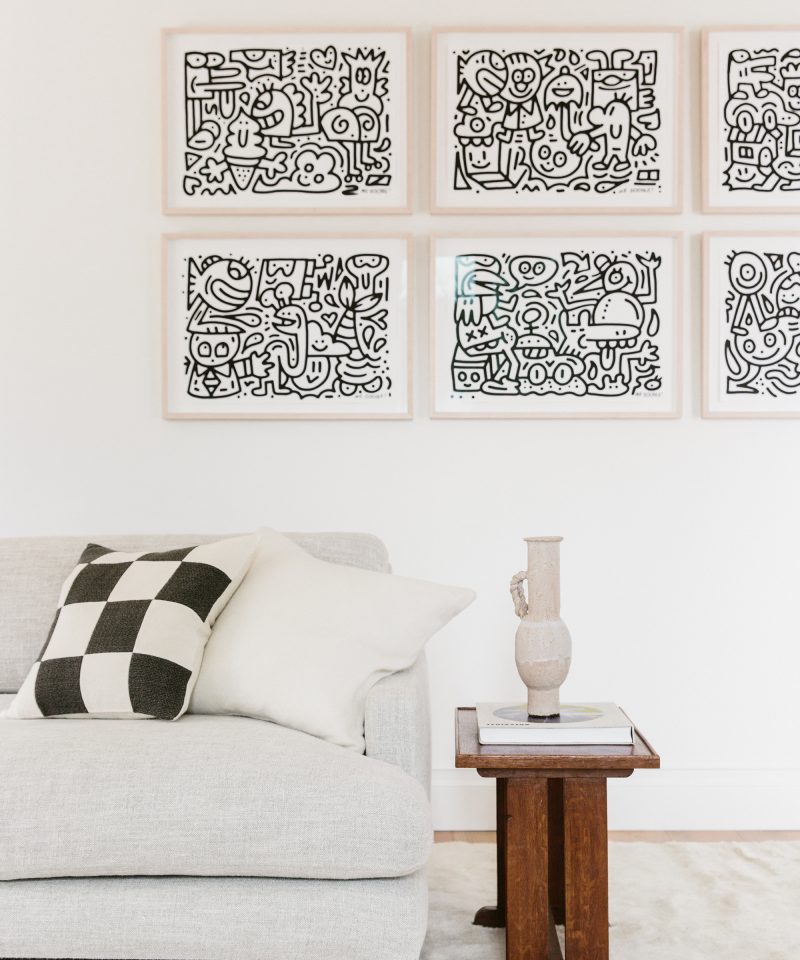 Rip & Tan: The three of you form a trio of unmatched expertise ranging from fashion to hospitality. How do your varied backgrounds work together to form a cohesive creative team?

Transition State: It has been amazing to combine our different skill sets to strengthen and grow the business. We all get to meet in the middle when it comes to creative vision, but everyone brings their own magic sauce to the process. Lauren has had the most experience with high-end residential and brings a wealth of knowledge in terms of approach, vendors, and grace under fire when we are navigating on-site troubleshooting. I call her the zen master—she's always got the steady hand and uses that to elevate the design on every project. Jenna's background in designing boutique hotels makes her a natural leader on large projects. Her passion for her craft and thoroughly understanding the finest details is so impressive; I am never nervous going into a meeting with her by my side—grill her, she is ready! With Kelli's background in fashion brand startups, she is always pushing us to think outside the box in terms of how to grow and scale the company and she always has her ears and eyes open for unique collaboration opportunities. When we're in the weeds on design projects, she is always pulling the focus back to the big picture of growth and where we want the company to go.

Rip & Tan: Your bond as coworkers and friends is undeniable. What's your favorite part of working as a team of three?

Transition State: Three is definitely a magic number in business. Besides the fun that we get to have together every day, we really get to lean on each other when navigating big decisions. Between the three of us, someone's always got a gut hunch on the next move—and that passion is magnetic, someone is always playing the conservative devil's advocate, which strengthens all of our decisions, and someone is always playing the hype girl—believing in you when you start to second guess yourself. We trade off playing those roles every day, and it has made us stronger as individuals as well as a company.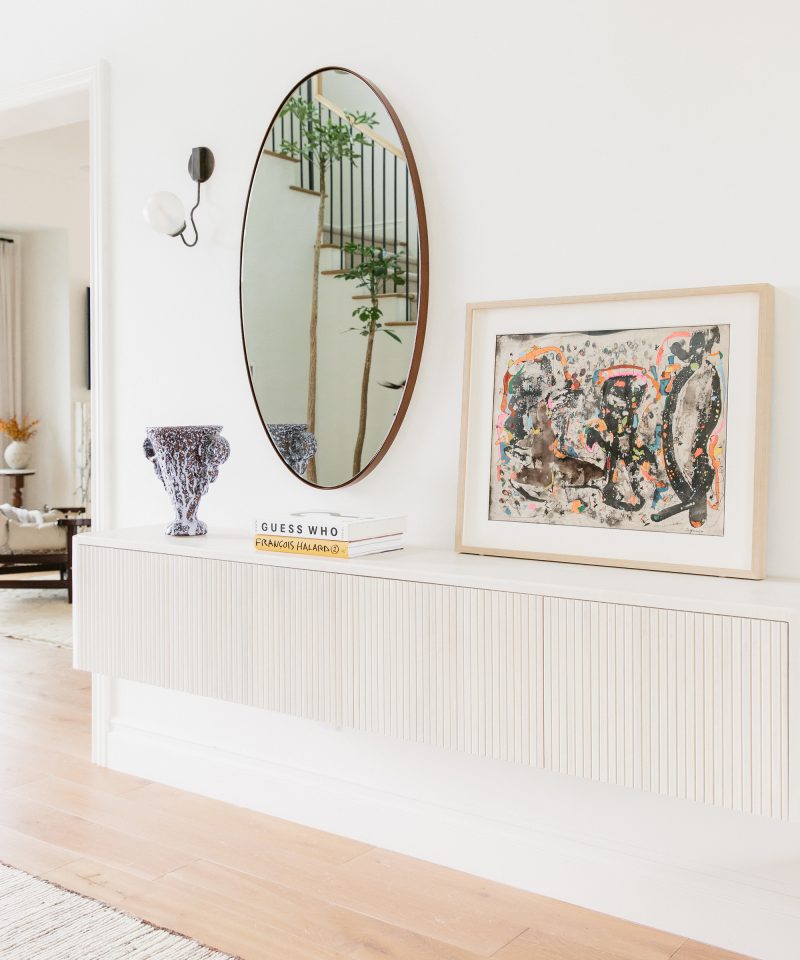 Rip & Tan: From client concepting to final installation, walk us through your creative process. How do you know when a space is finally done?

Transition State: We start every project together as a team of three or at least two of us. We love to strategize how to take our design philosophy and create a unique and individualized look for the client. This is where we love the different point of views each of us bring to the table—we all see it slightly different and build off each others' ideas. We feel our value add is the transformation of the space, adding the final touches and details that give it that moment. For us and what we were hired to do, the space is finally done when we have the last reveal and walkthrough with the client. Showing them how the pieces came together and the details that we added to make it. However, we love the idea that the space evolves over time with the client and that little touches can be added continuing to their story.

Rip & Tan: How does California inform and inspire your design aesthetic?

Transition State: Lauren and Kelli are two Southern California natives and Jenna moved from Chicago to Los Angeles in 2009, so we definitely think we are influenced by west coast living. The Californian aesthetic has an effortlessness about it that we strive for in all of our designs. Our spaces can be tailored and artful but there is always a relaxed element to the overall look. We believe we have carved out a niche for those who value artful and collected style with a laid-back approach to living.
Rip & Tan: You do more than just design homes—you're also designing your own edit of home textiles. What led you to launch your own collection? 

Transition State: The journey to the Current Collection began back in early-2019. As our design firm was growing and our projects getting larger, we were finding it harder to source high-quality throw pillows that didn't overwhelm the architecture of the furniture, and complimented the overall design. We were uninspired by most of the colors and styles on the market, which we regularly found to be too feminine, too midcentury, too bohemian, or too rustic to fit within our aesthetic. We often found throw pillows to be the single greatest factor in cheapening the overall look of a home. So with Kelli Riley's background in fashion textiles and product development, we decided to create the products we had been searching for. We have an art-forward collection called The Edit and The Essentials collection of basics in our favorite go-to tones. We hope you find our collection to be smartly bold. It's made for the client who recognizes how one successful accessory can take the whole look to the next level. The client is unafraid to stand out in a crowd and appreciates self-expression as a form of self-care.

Rip & Tan: What's the most underrated element of home décor that you think every space should have?

Transition State: We are always looking for a great sculptural element to bring into every space. Sculpture adds form and movement to the furnishing plan and can help balance out a space while also providing visual interest that often carries the eye up and heightens the room. All of our designs have an intentional art focus and we courage our clients to explore different medias and materials to express themselves and personalize their homes. There is nothing better than relaxed styling with an element of calculated risk-taking and an art-forward point of view.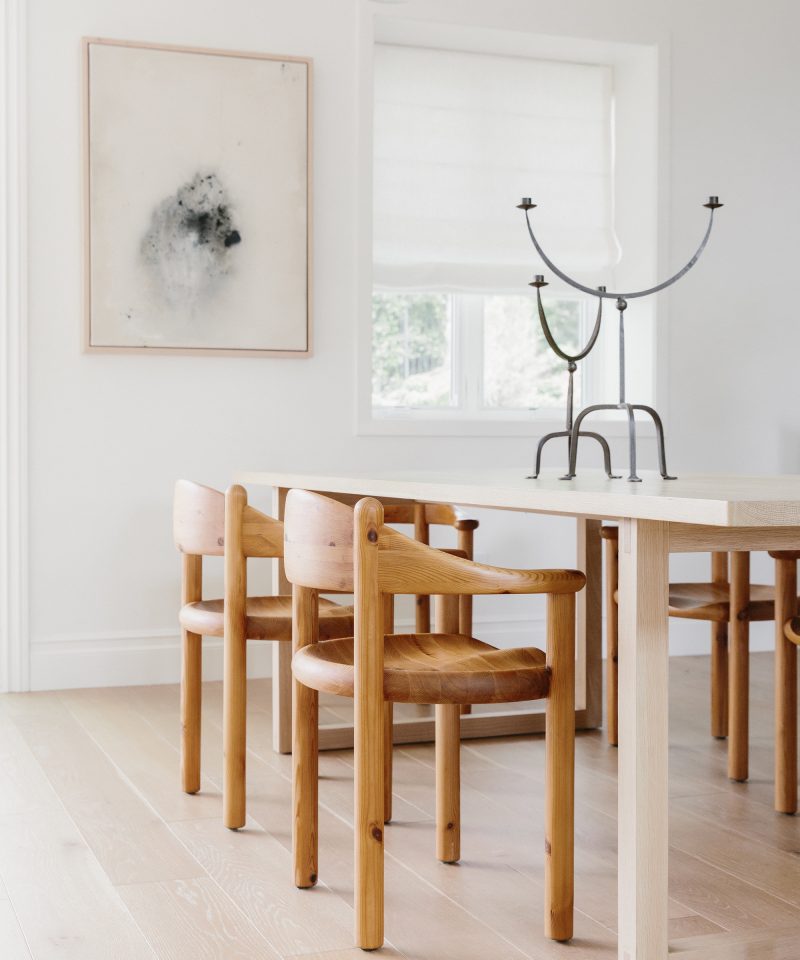 Rip & Tan: What advice would you give to someone who's looking to refresh their space but isn't sure where to start?

Transition State: I would start small and focus on one space you really want to make a big impact and begin there. A good place to start is de-cluttering. Think of all the knick-knacks you've started picking up over time or the random objects that you started storing in your open shelving or counters even though you know they belong out of sight behind a cabinet door or in a closet. We are all guilty of it! Seeing the space de-cluttered allows you to visualize it as a blank slate with fresh eyes. From there, decide on the pieces you love—maybe it was a big investment dining table or there's sentimental meaning behind that piece of art and let those pieces tell a new story. It's cliché but a fresh coat of wall paint can go a long way to create a new sense of mood. A new bold or high pile rug can completely change the "feel" of a room and add tons of personality and warmth. Lastly, good lighting is everything and can completely make or break a space. If possible, make sure your lighting is on dimmers and the temperature is the same throughout—you don't want laboratory LED light at one fixture but your others are warm incandescent. All should speak the same mood.

Rip & Tan: What does living well mean to you?

Transition State: Kelli: Finding balance between my personal life and my career. Making time for myself so that I can stay charged and motivated for whatever the week may bring. Bringing an open mind and open heart to everything that I do.

Lauren: For me, it means living with intention. Making time for my family and friends, being intentional with my time spent on social media, and putting the phone down more often. It's a domino effect. When I'm eating well and finding time to recharge, whether that be with a bath or a workout, most of the other aspects of my life naturally fall into more balance.

Jenna: I would agree with both Kelli and Lauren. Finding a work/life balance and being intentional with my time is truly living well. Fueling the full picture—physical, emotional, and spiritual elements of my life allow me to be my best—when it's out of balance, I need to recalibrate fast! I also find that this allows me to stay curious and connected to achieving the goals I have.
Photos by Nicki Sebastian