Living
Trinity Mouzon Wofford is Making Wellness for Everybody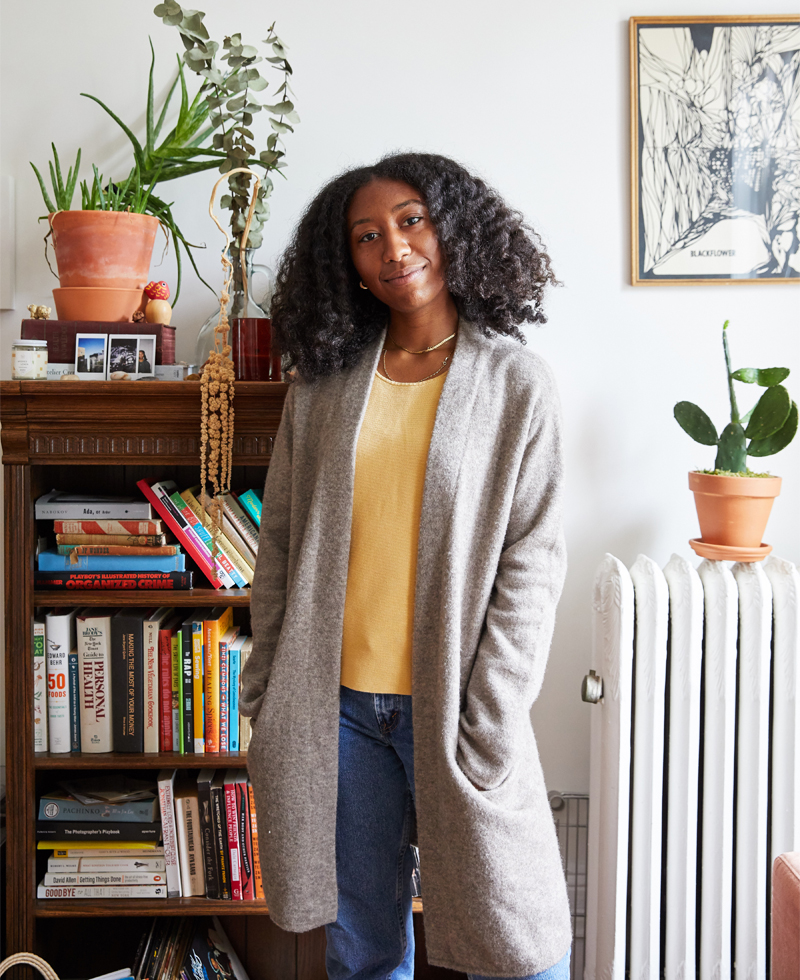 While full of great intentions, the world of wellness is yet another industry rooted in systems of inequality. That's where Trinity Mouzon Wofford comes into play. When Trinity launched
Golde
, she set out to make accessible, superfood-based essentials for beauty and wellness, because you can't have one without the other. We paid a visit to the founder's cozy and eclectic Brooklyn apartment to learn more about her journey (over a cup of her best-selling turmeric tonic, of course). Full of wisdom that extends far beyond wellness, we're returning to this memorable conversation for more reasons than one—read on as Trinity sheds light on her path to wellness, how brands can be authentic and inclusive, and how she embraces balance and imperfection.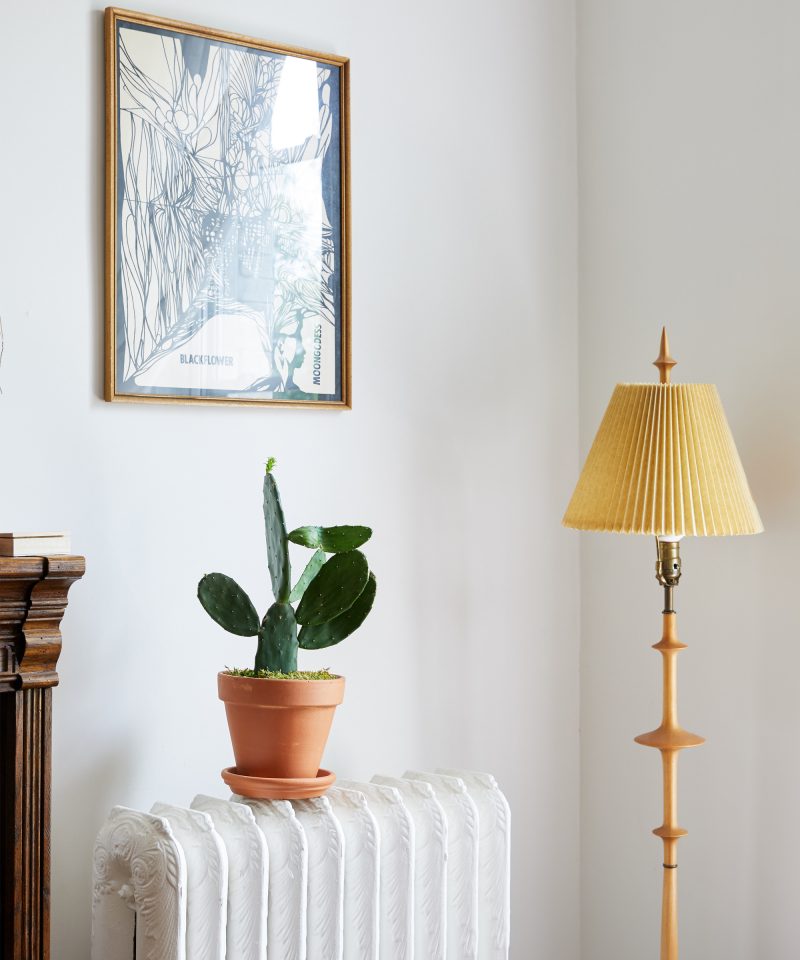 Rip & Tan: How did you start Golde? Were you always interested in wellness? When did it become an imperative for you to pursue?

Trinity Mouzon Wofford: I was raised in a very wellness-oriented family. I grew up in the Hudson Valley (Birkenstock land) where my grandmother was eating only organic. But it wasn't until I was a teenager that I really came face-to-face with the power of it all. My mom suffers from an autoimmune disease, and when I was in high school, she switched over to seeing a more holistically-minded physician. She immediately saw a massive improvement in her symptoms, which inspired me to pursue a medical career path. I was pre-med at NYU but eventually found out that my mom had been forced to stop seeing her doctor—she simply could not afford it because it wasn't covered by her insurance. I realized then that if I was going to build something in wellness, it needed to be for everybody. After a few years of working in marketing post-grad, Golde was born.

Rip & Tan: Golde started with turmeric blends, and has since expanded into face masks—what's next? 

Trinity Mouzon Wofford: Good question!! We're really all about this idea of taking superfoods and making them way more approachable and inviting to the everyday consumer. We had plans to eventually launch into beauty, but the masks came after my own experience healing my acne via the topical use of superfoods. Once I saw the power of those formulas, I was like "We've gotta launch these now!" We're an independently-owned brand, so it's really cool to have the flexibility to launch the products that inspire us in the moment. It's all a really organic process.
Rip & Tan: How do you avoid burnout and make sure to take time to take care of yourself? Do you have any routines you employ in times of stress? 

Trinity Mouzon Wofford: I'm big on embracing balance and imperfection. Right now there's so much pressure on everyone, especially founders to grow, grow, grow. We don't consider enough the value of taking things at a sustainable pace. I'm a morning person, so I like to get up ridiculously early and get to work so that I can be done before 5pm. I don't do the 10pm emails thing, and I don't really work on weekends. It's all about finding a pace and style that works for you as an individual.

Some of my favorite routines to destress are a morning at-home yoga session (I love Yoga with Adriene on Youtube) and a mid-afternoon walk. I try to go for one long walk every single day. It's crazy how much I can sort through mentally while walking. It's apparently been scientifically proven that walking at a comfortable pace helps with decision-making, so usually my co-founder Issey and I will go on a long "walk and talk" to cover everything from product development to hiring plans.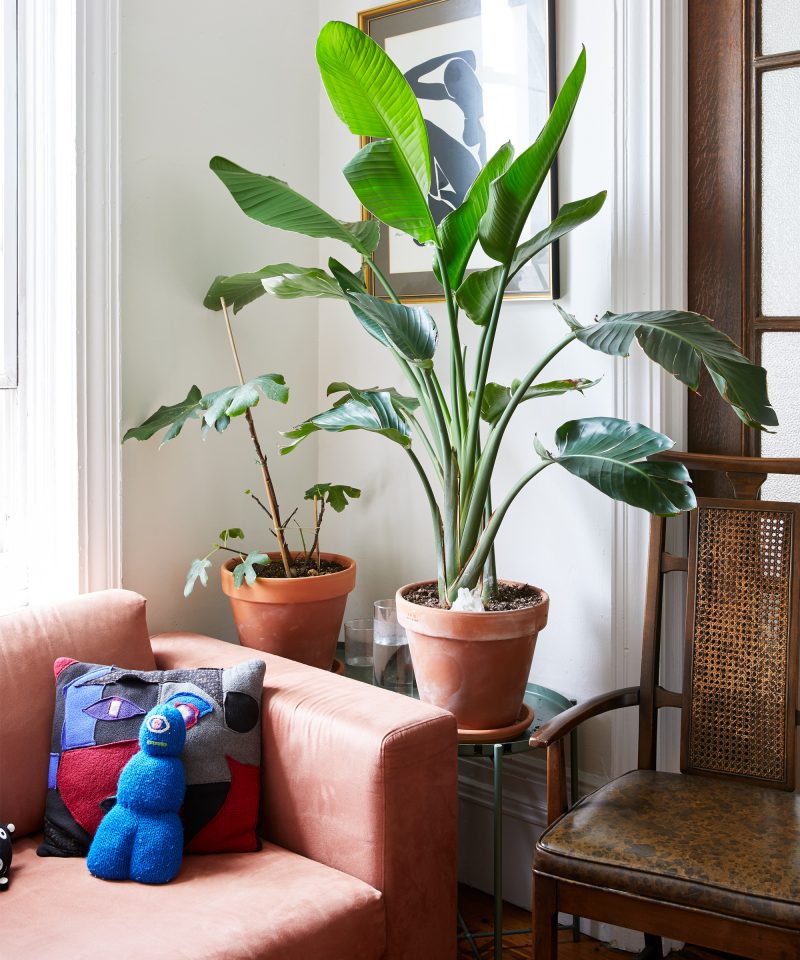 Rip & Tan: When it comes to wellness, many brands are touted as total cure-alls. How do you sift through the noise and find products that actually work?

Trinity Mouzon Wofford: There's this crazy notion in the wellness world that you need to be doing all the things at once. Meditate, work out, make a smoothie, take a bath, the endless supplements—who has time for all of that in a single day? I try to just take what works for me and leave the rest. Don't feel any guilt for being "imperfect" because, honestly, all of us are. We really try to embrace that with Golde. We want to make wellness products that feel like a joy rather than another chore.

Rip & Tan: What does success mean to you? What achievements are you most proud of? 

Trinity Mouzon Wofford: It's hard not to think of success as a destination. We're all convinced that success means having X amount of money in the bank or some specific professional accolade. The reality is that success is a state of mind. When we first launched Golde in 2017 I would never have dreamed that we would be launching with Sephora, and yet today I feel like we still have so much room to grow. I've accepted that there's never going to be a moment that I feel my work is done, and I sort of appreciate that. It allows me to practice gratitude every single day, rather than narrowly focusing on some future goal. I think of all the amazing things that have happened thus far, I'm most proud of myself for starting. I think that was the hardest part.
Rip & Tan: You've written that the concept of health and the wellness industry at large "remains a status most popularly aligned with whiteness, thinness, and wealth." And that "that association is a problematic construct because it continues to keep people of color from engaging with mainstream wellness." How does Golde break that construct, and how can other brands do better to make wellness inclusive?

Trinity Mouzon Wofford: Inclusivity is huge right now, so we're seeing a lot of global brands pull from the "high school textbook" approach, i.e. neatly stacking one person from each racial background in a single photo to convey diversity. At Golde these values are really baked into our team because we're led by two people of color. It feels organic and genuine. It's hard to achieve that without having a diverse team, and I really hope to see more large brands bringing inclusivity not just to their billboards but to their boardrooms. That's how we can really generate lasting change.

Rip & Tan: What are your favorite tonic blends and how do you like to use them? 

Trinity Mouzon Wofford: Impossible to choose! But right now I'm super into the Cacao Turmeric blend with just hot water. It's like an instant hot cocoa with benefits. Yum.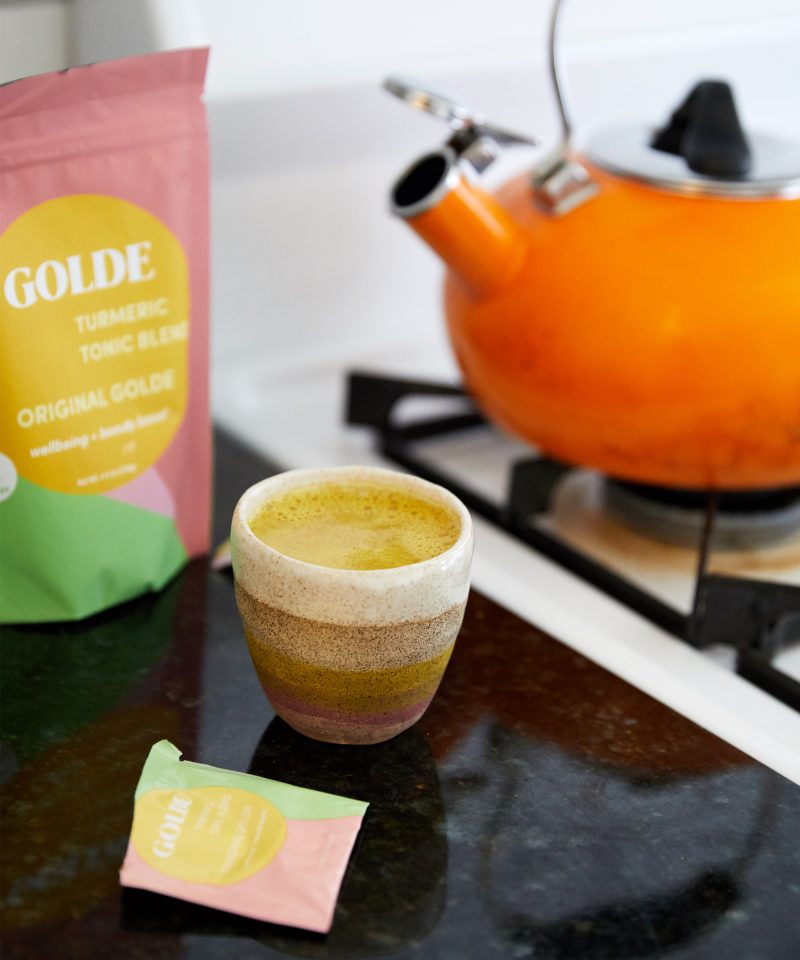 Photos by Kirsten Francis