Food & Drink
Vegetarian Thanksgiving Recipes from Daphne Oz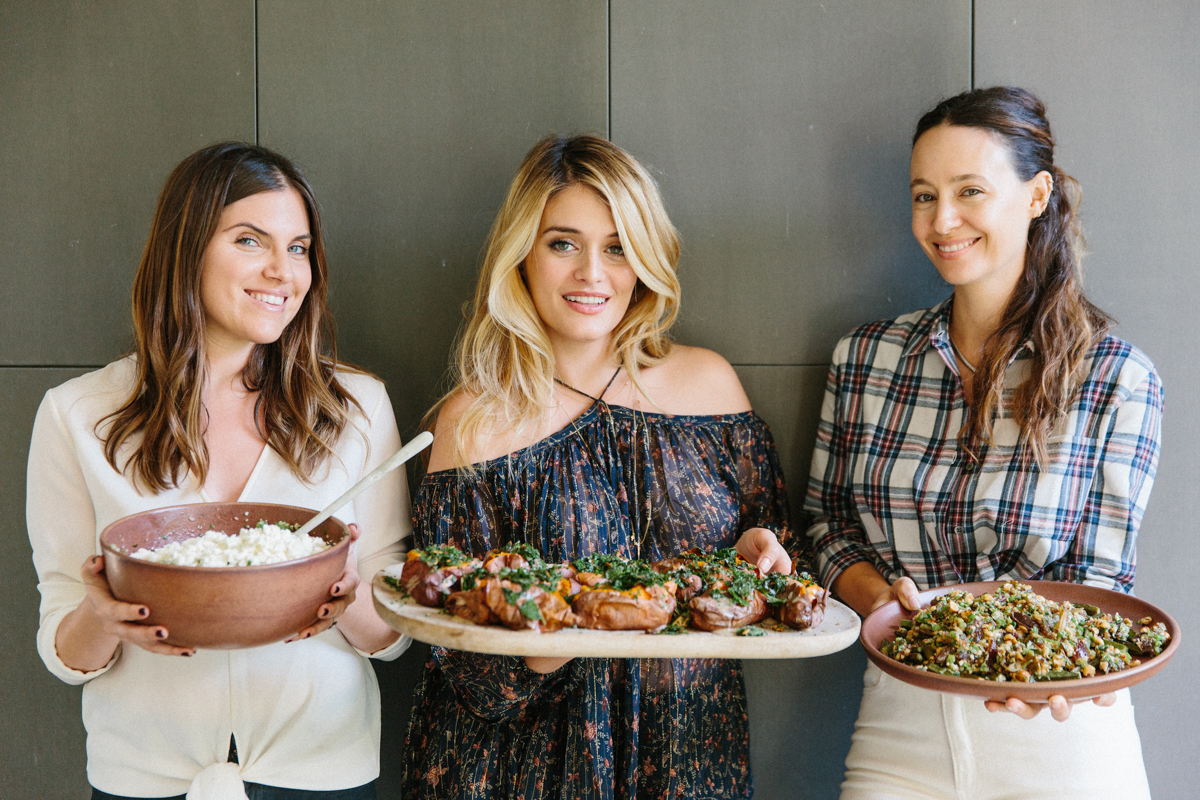 Yesterday I shared a few of the décor details from our recent Thanksgiving gathering with friends, but the table was only a small part of the puzzle. Chef Daphne Oz taught a cooking class before we all sat down together, which turned our feast into a lively educational experience. Daphne is also a host on ABC's The Chew and is the author of several best-selling books, including one that just came out in September called "The Happy Cook: 125 Recipes for Eating Every Day Like It's the Weekend".
She cooked a few of the recipes from her new book for our gathering, including a quinoa salad with feta, roasted okra with dates and hazelnuts, roasted sweet potato with honey tahini, and a rustic kale salad. Thanks to all of these hearty, healthful dishes—and some crusty bread served with butter and Maldon flaked sea salt—we were full and happy. Of course, you can't skip dessert on Thanksgiving no matter what, so we indulged in sundaes with vanilla ice cream, dulce de leche, candied pecans and fresh figs. They were beyond delicious.
In addition to taking home the cutting-board chargers, recipe cards, and Simone LeBlanc's custom gift-boxes, I also prepared pumpkin spice mix in small glass jars as a takeaway gift. It's such a helpful treat this time of year—and so easy to put together! XXJKE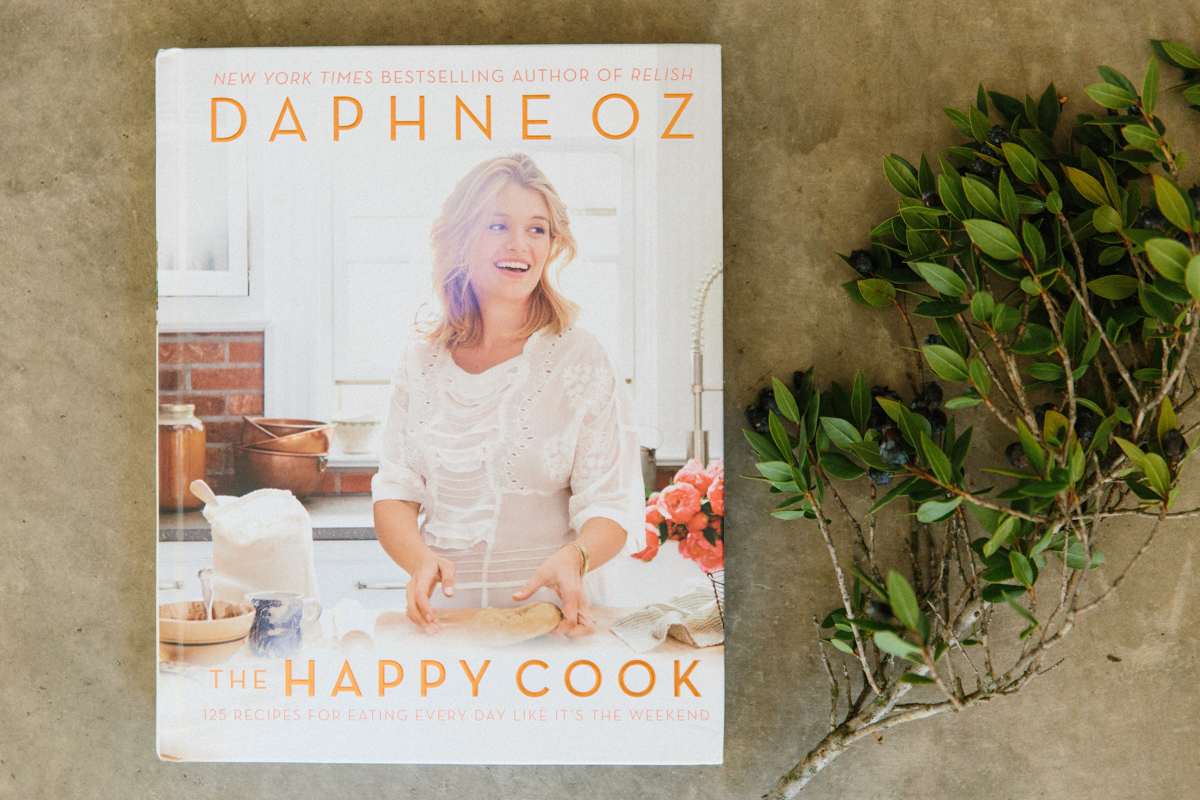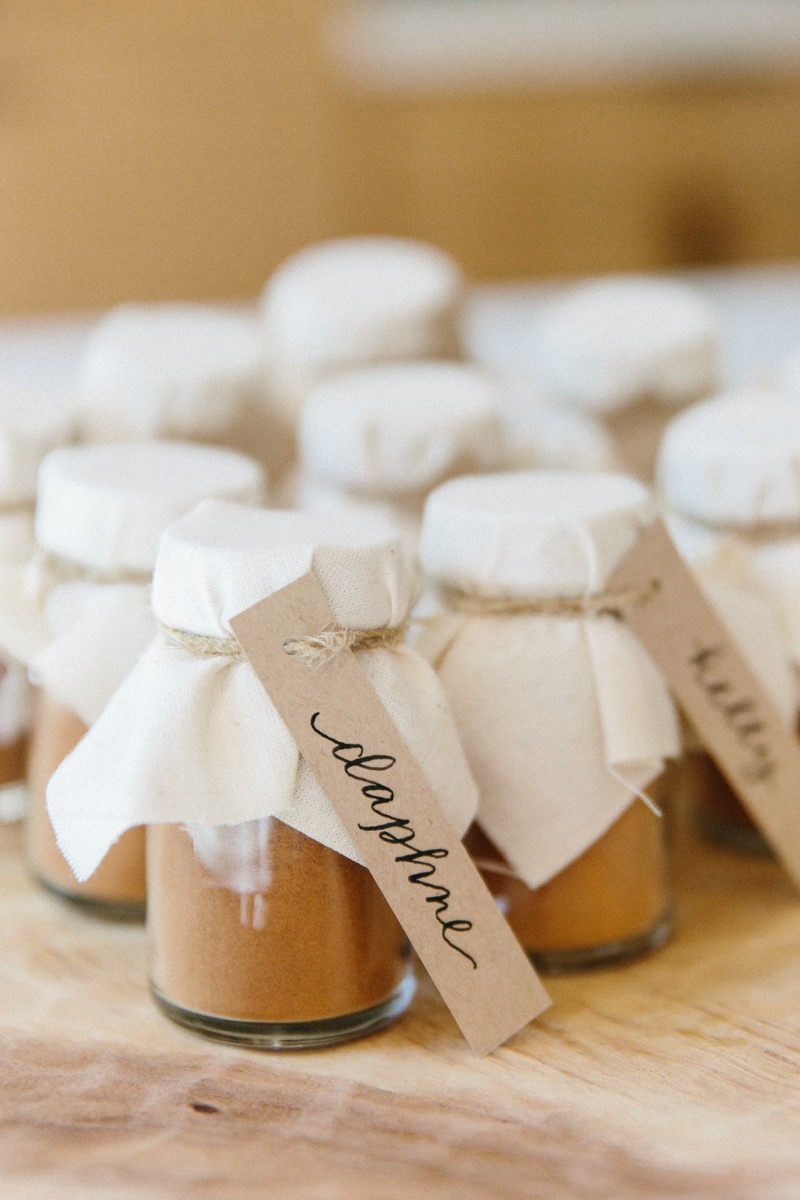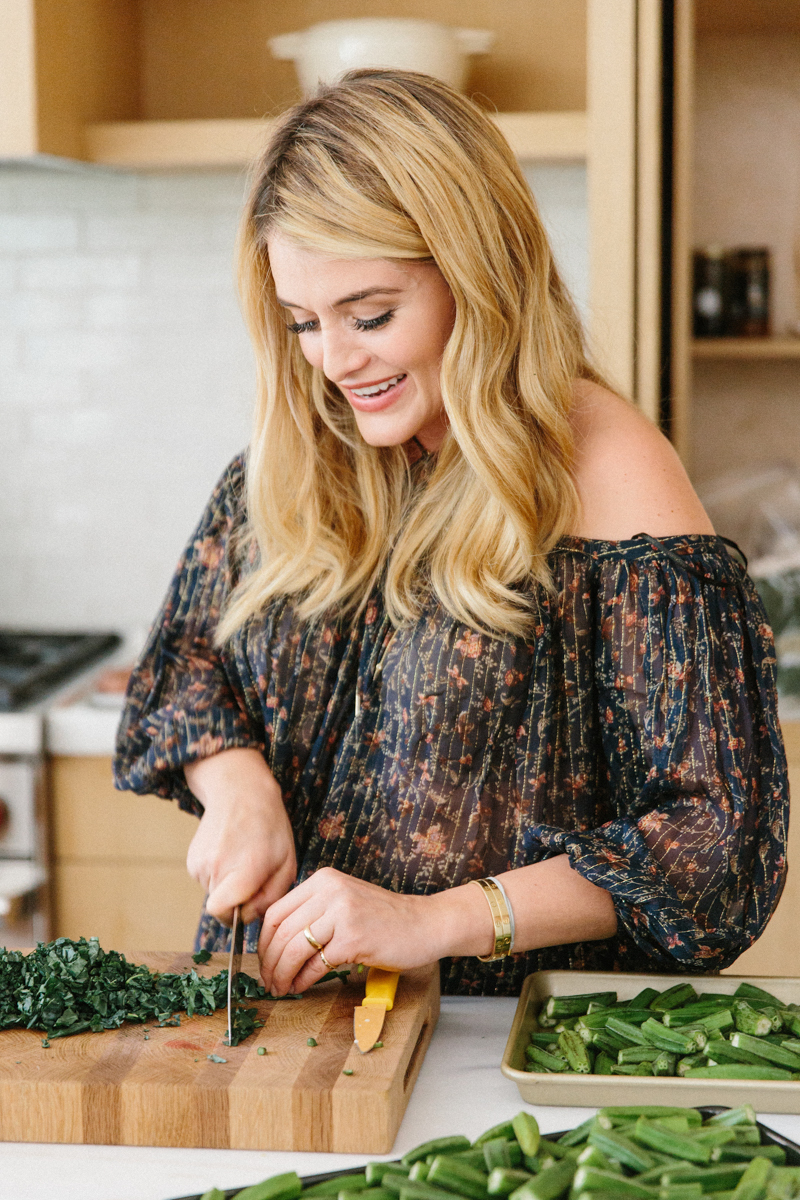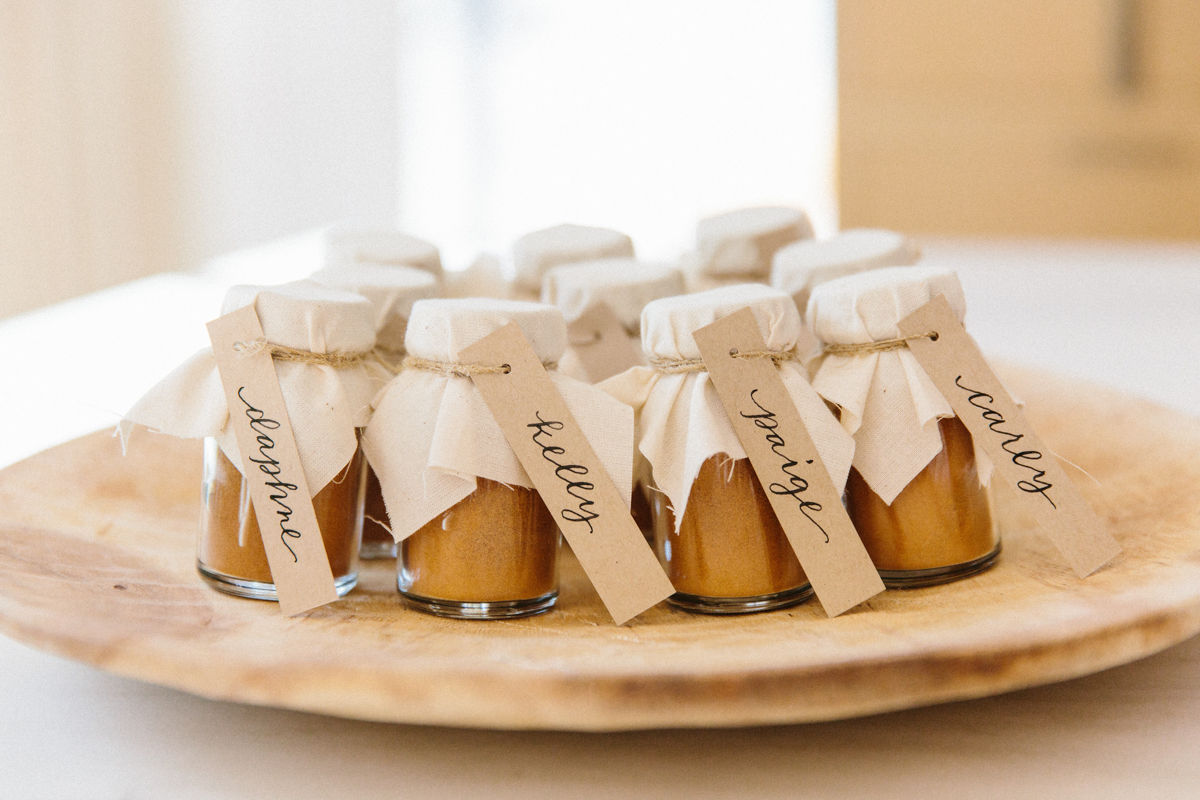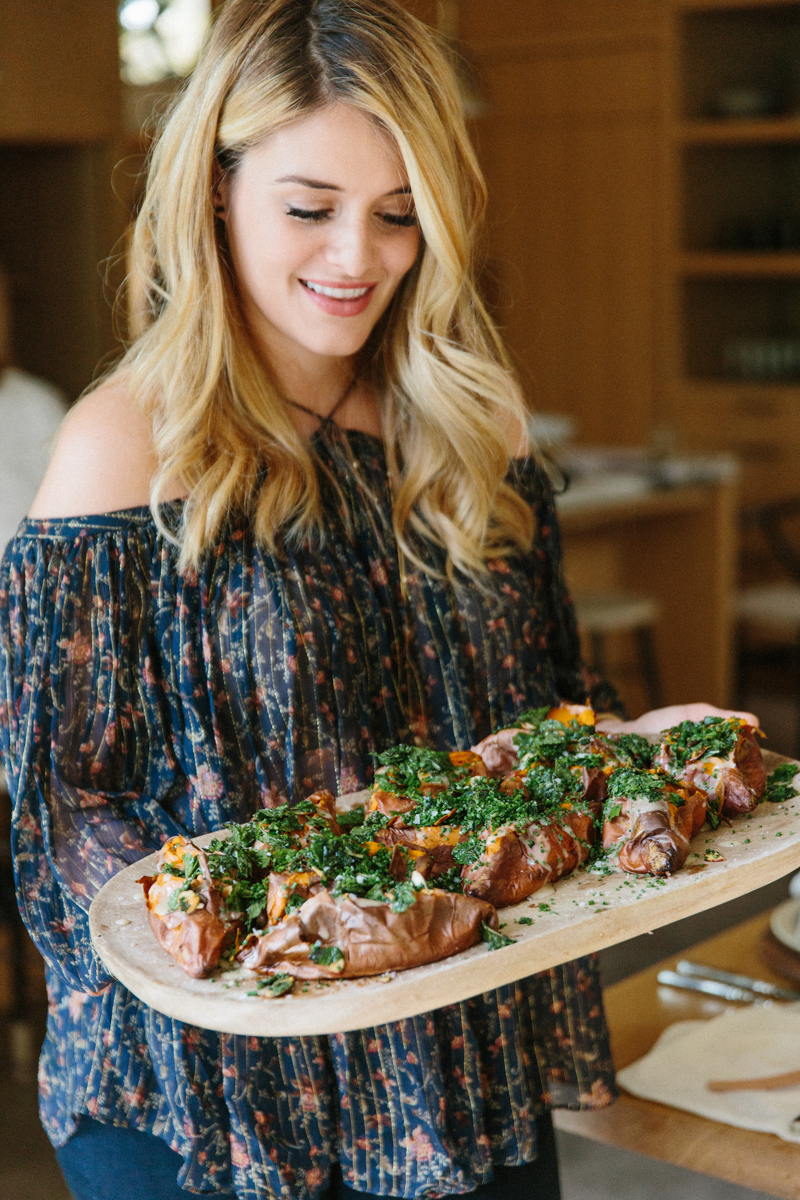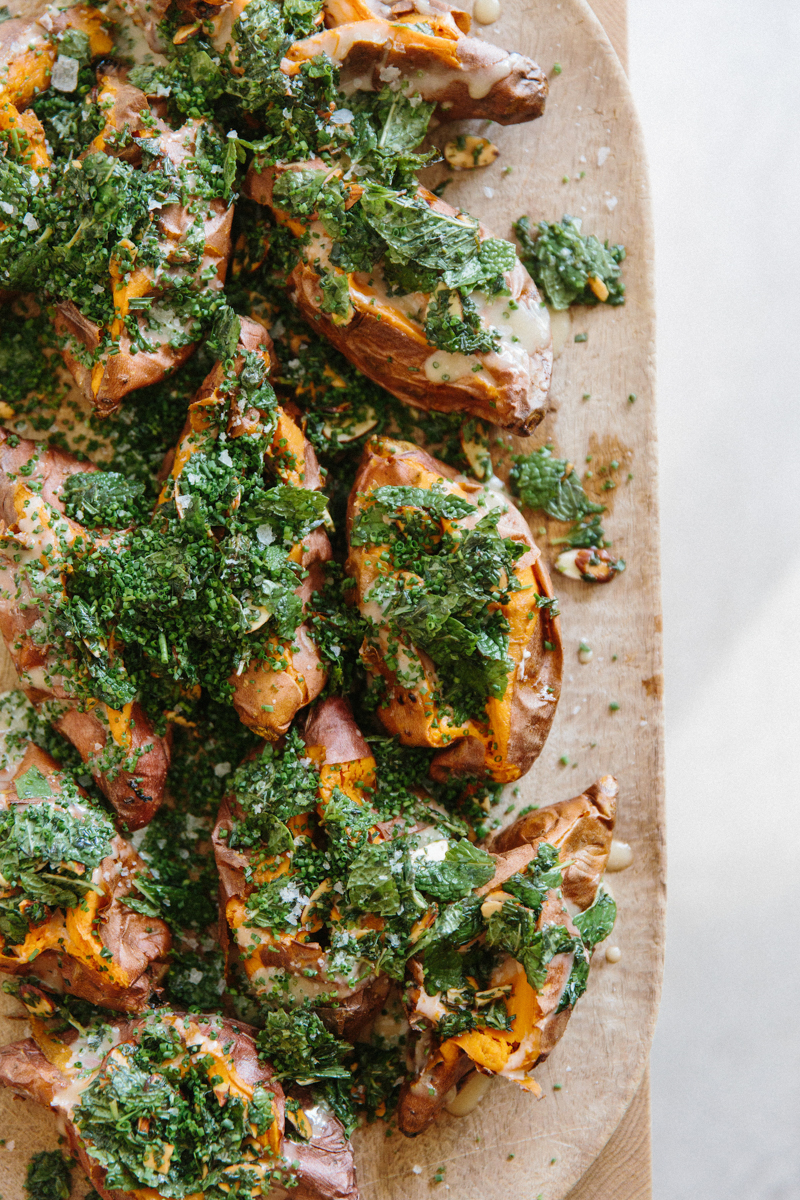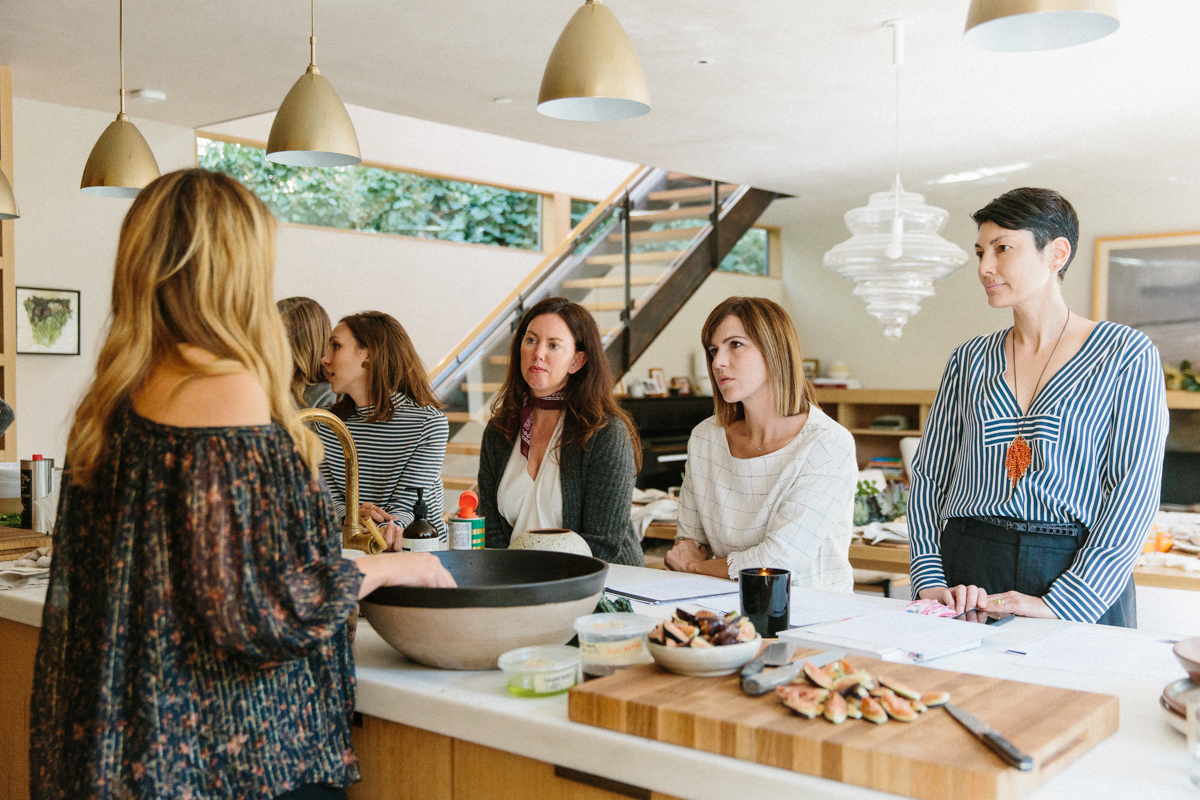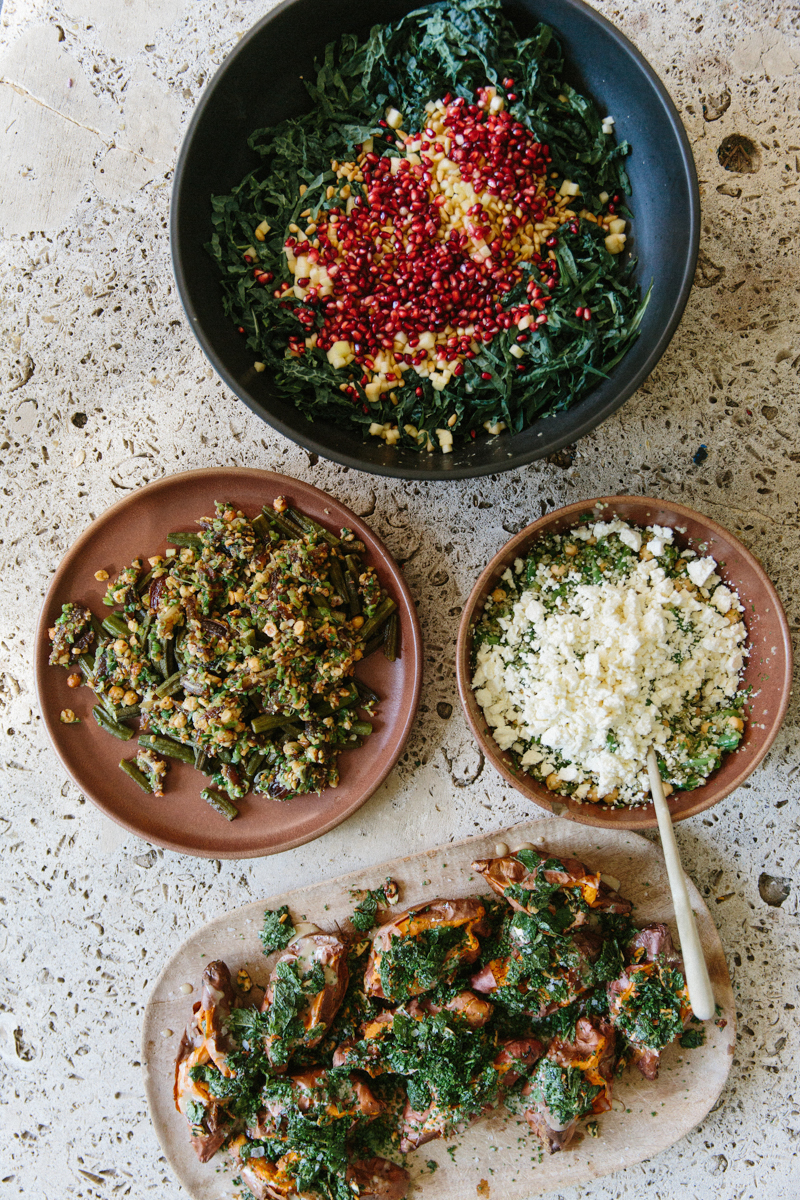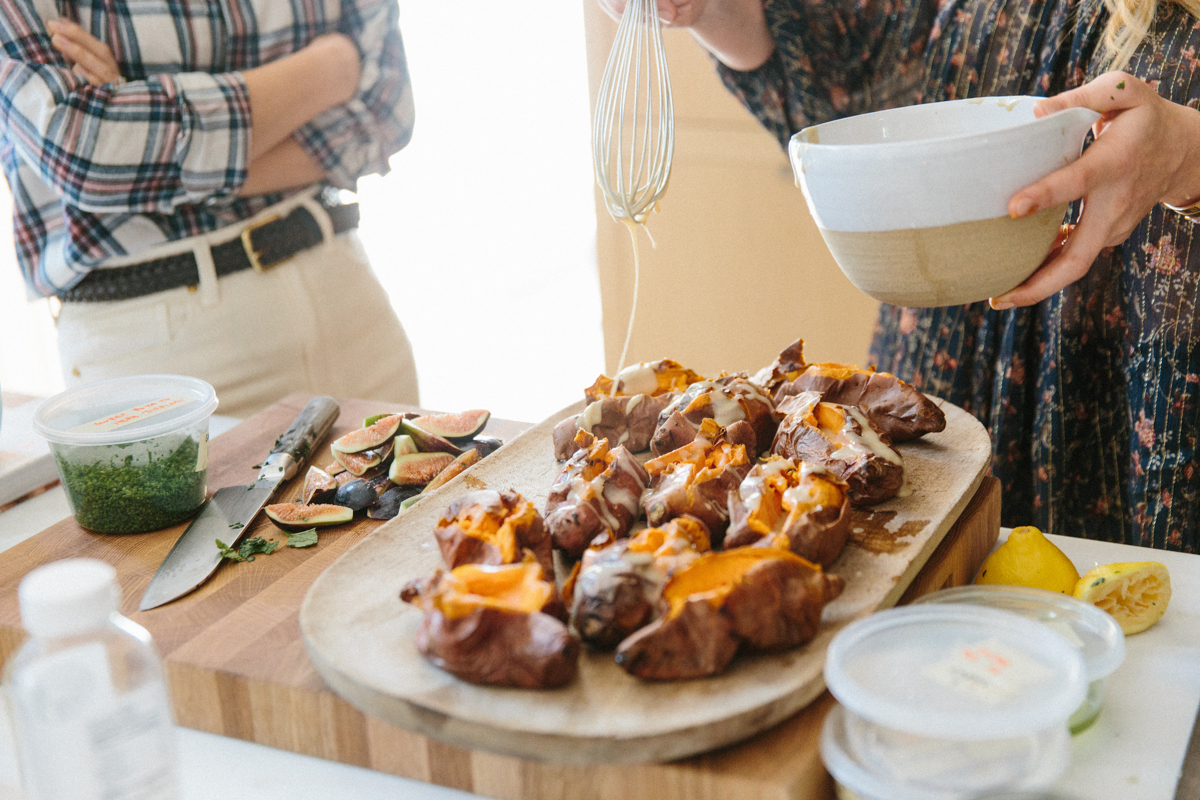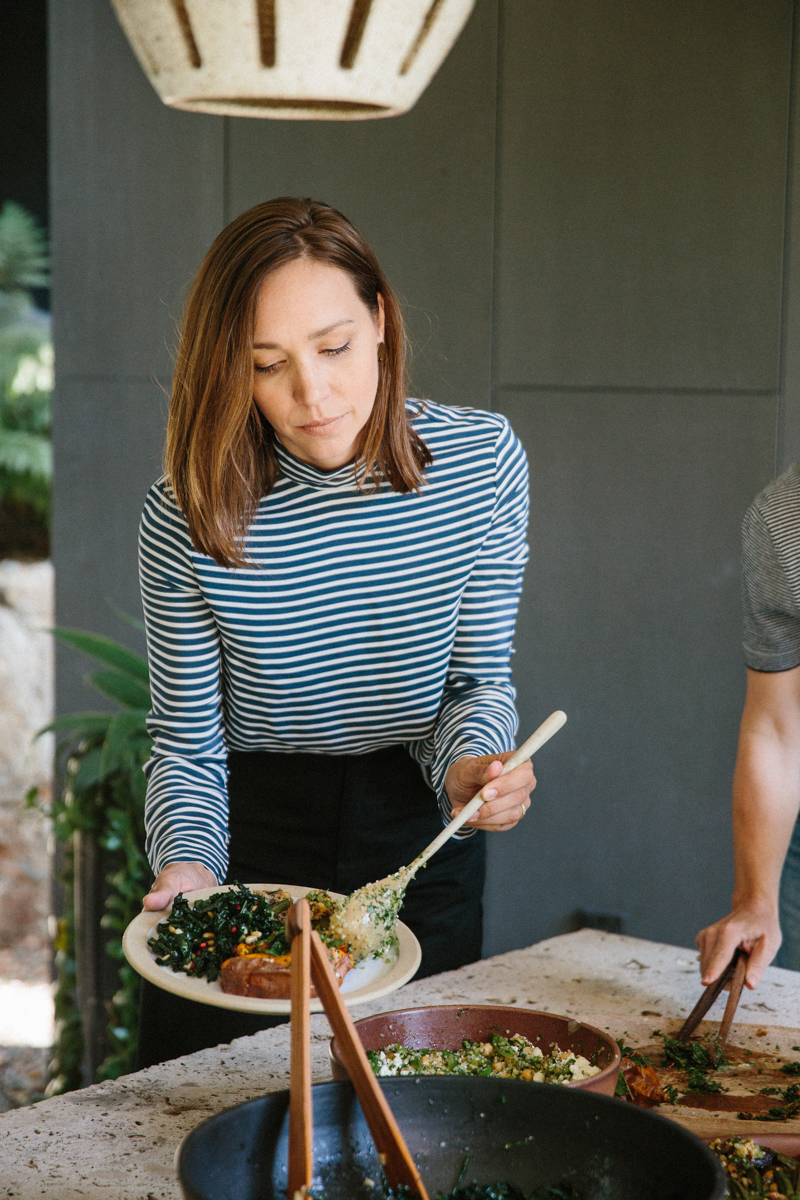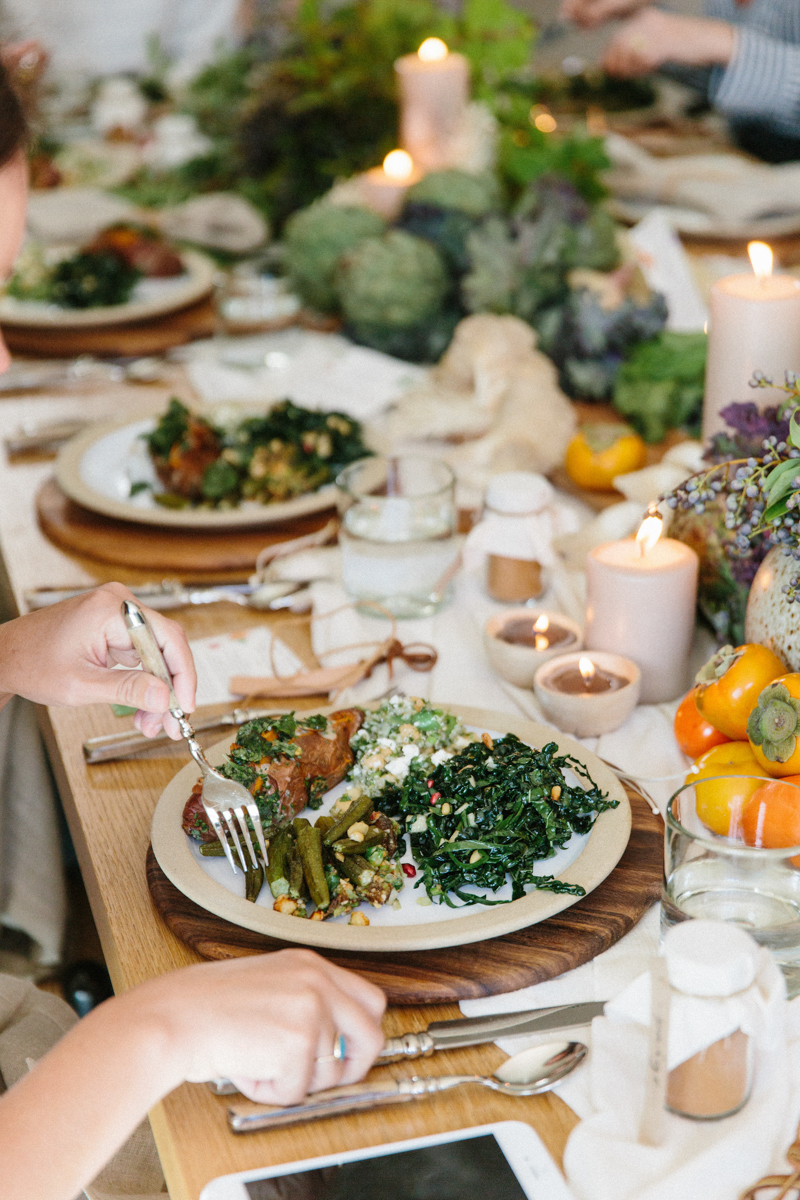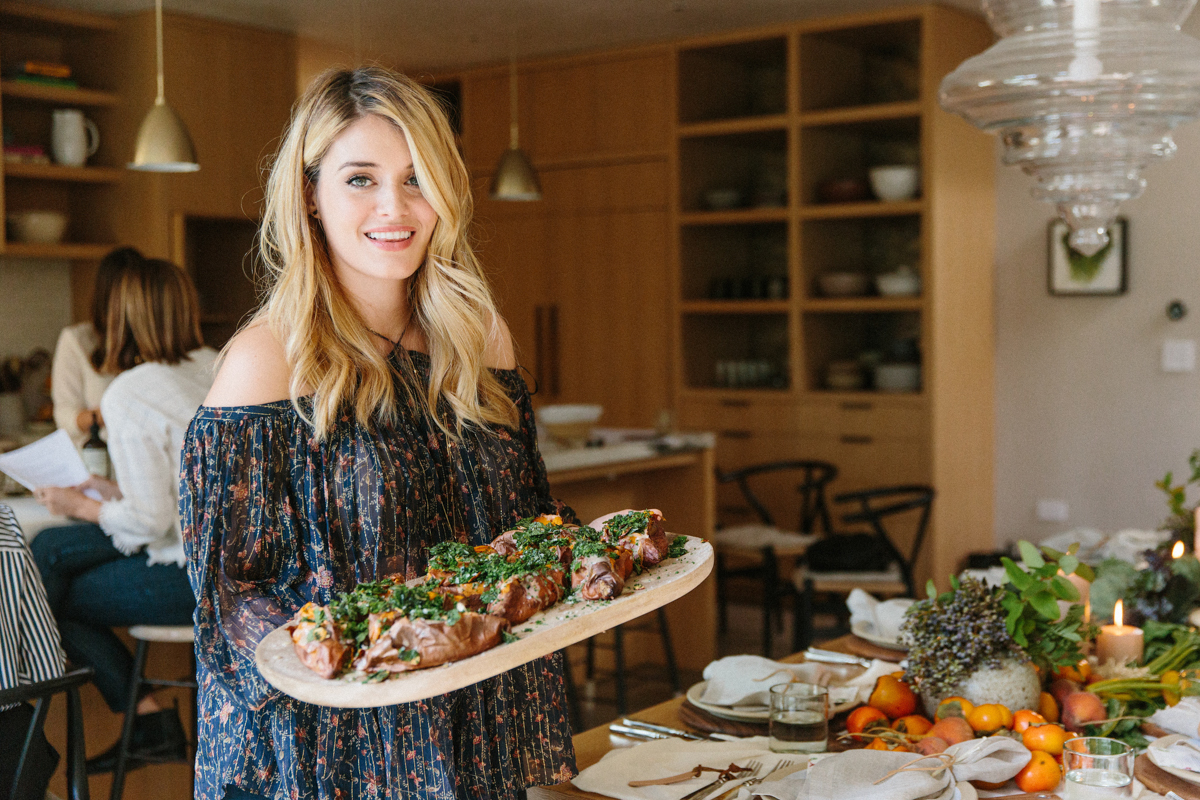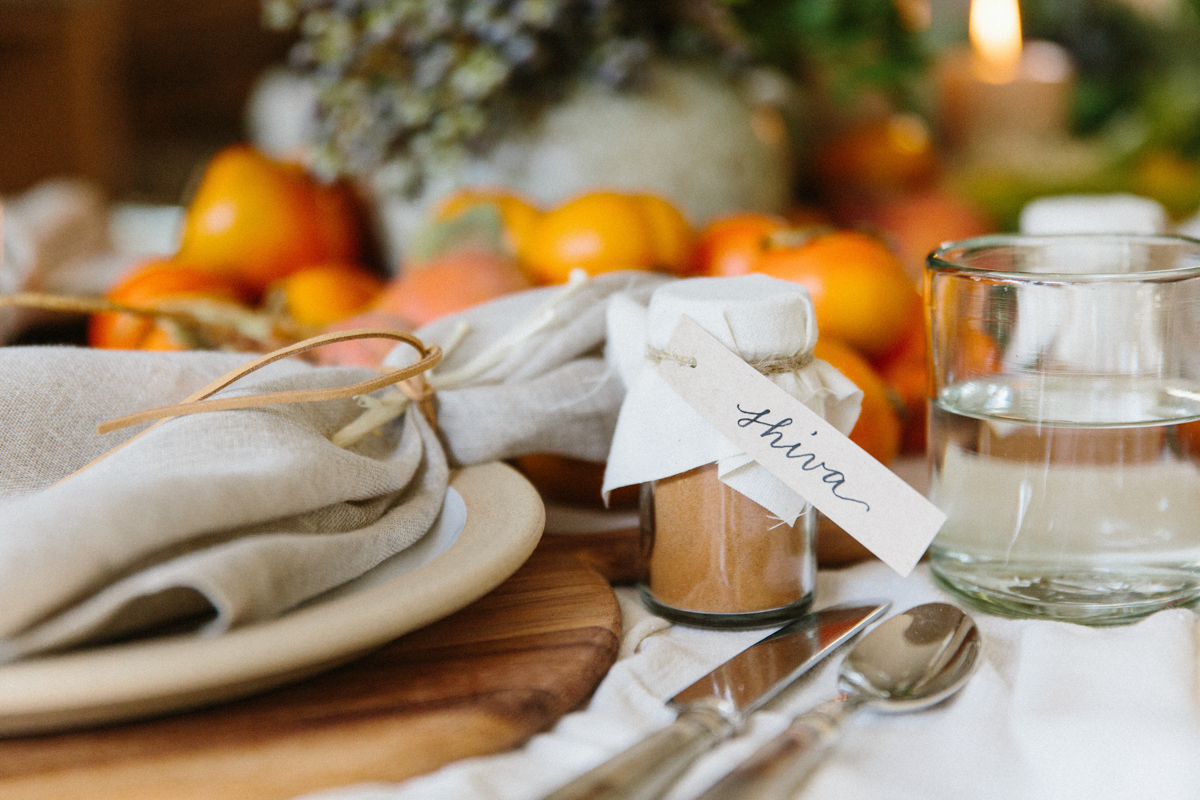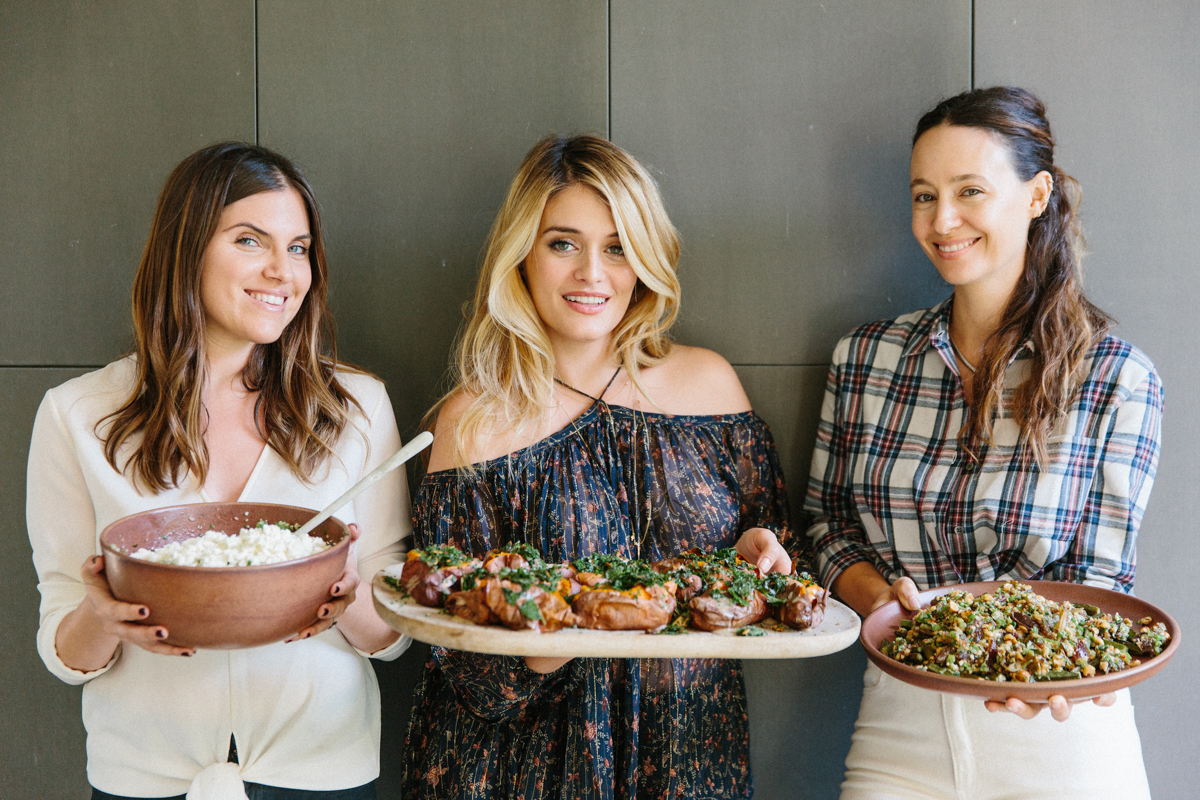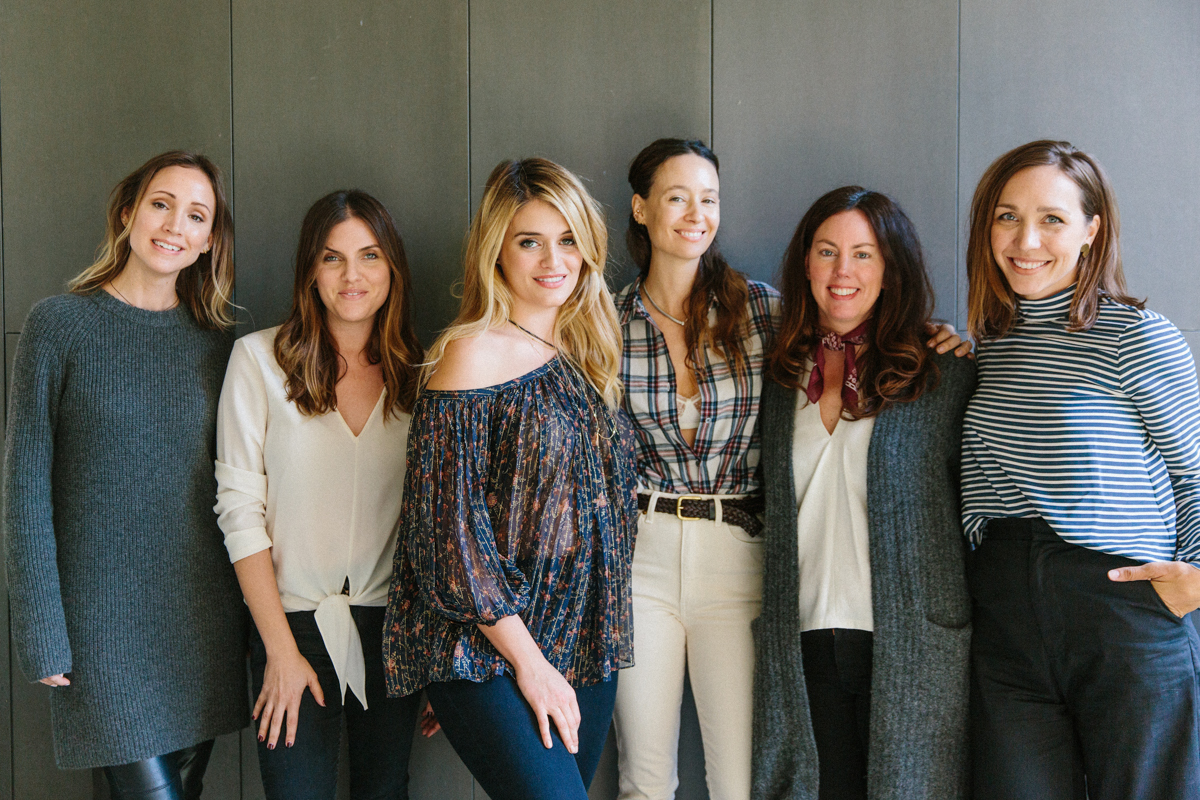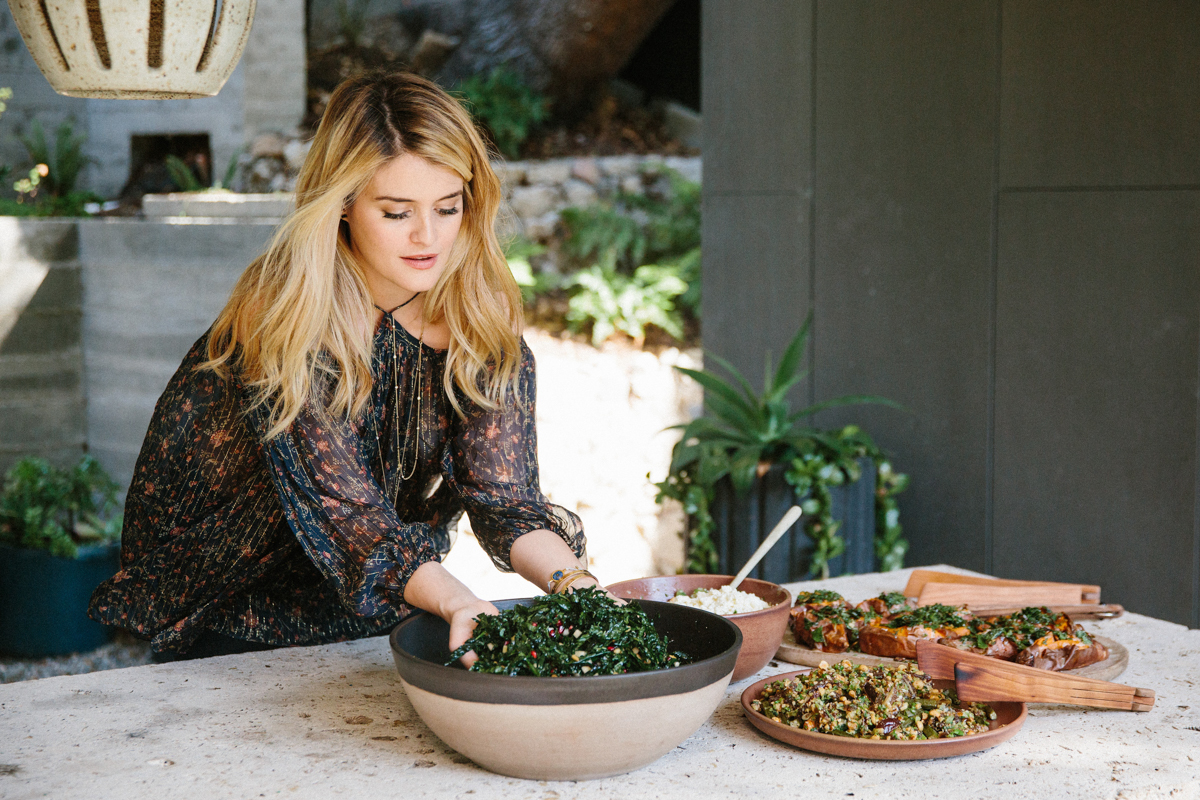 Daphne Oz's Baked Sweet Potatoes with Honeyed Tahini
Recipe
Daphne Oz's Baked Sweet Potatoes with Honeyed Tahini
Servings: Makes 4 servings
Units:

Course: Sides
Cuisine: American
Ingredients
4 medium sweet potatoes

1/3 cup

79 ml

tahini

1/4 cup

59 ml

honey
1/2 lemon (juiced)
1 tablespoon grapeseed oil
1 pinch sea salt
1 cup torn parsley

1/3 cup

79 ml

tarragon leaves chopped

1/3 cup

79 ml

mint leaves torn

1/4 cup

59 ml

chives chopped
3 tablespoons unsalted butter

1/2 cup

118 ml

slivered almonds
1 pinch red pepper flakes
Preheat the oven to 400°F and line a baking sheet with foil.
Brush the sweet potatoes with a small amount of olive oil, place them on the baking sheet, and bake until tender, 45 minutes to 1 hour.
To make the honeyed tahini, in a small bowl, whisk together the tahini, honey, half the lemon juice, the grapeseed oil, and a generous pinch of sea salt. If needed, loosen with a small amount of water. Set aside.
To make the herb and nut topping, in a medium bowl, toss the parsley, tarragon, mint, and chives. Melt the butter in a medium skillet over medium heat; add the almonds and fry, stirring often, until they are golden brown in color and smell nutty, about 3 minutes. Pour the butter and nuts over the herb mixture and toss to combine. Season with sea salt and the remaining lemon juice.
Split each baked sweet potato down the center, drizzle generously with the honeyed tahini, and top with the fried almonds and herbs.