Food & Drink
Zucchini and Leek Soup from Gwyneth Paltrow's It's All Easy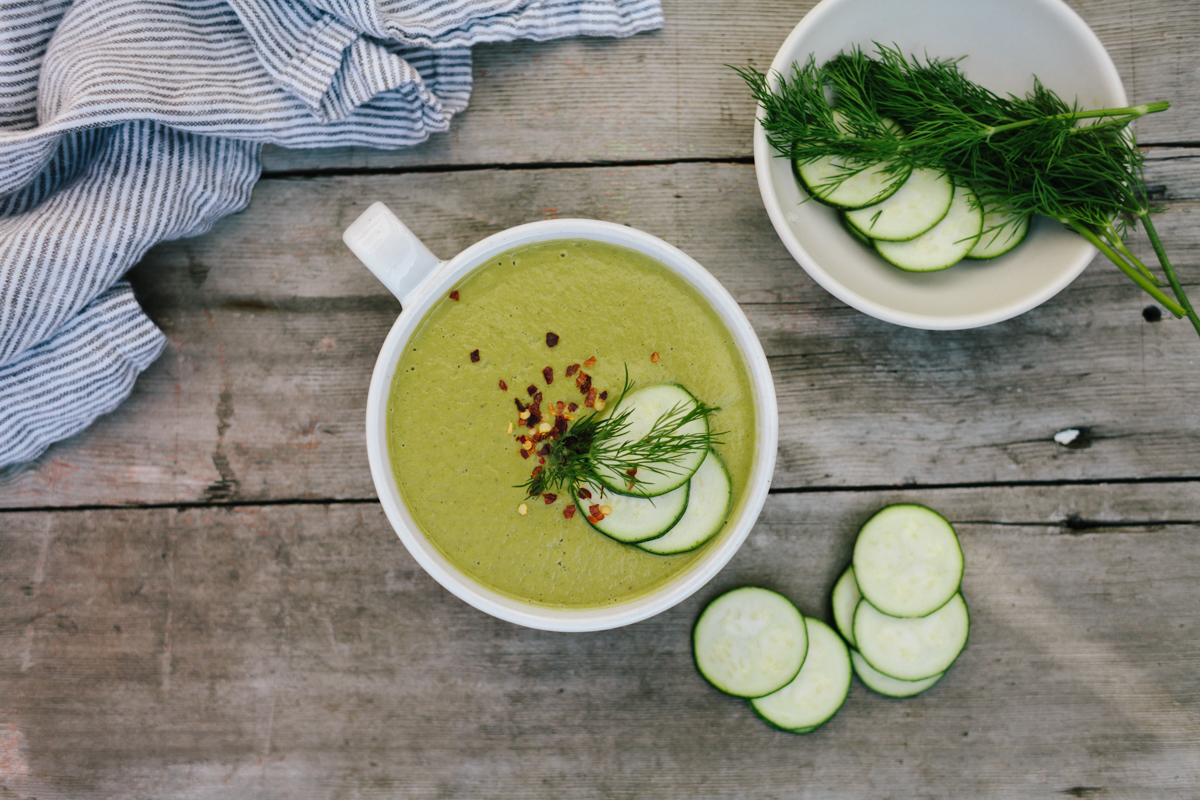 Gwyneth Paltrow's new cookbook, It's All Easy, is a wonderful addition to any health-minded chef's library. The cookbook, which came out in April, is built around quick weekday meals made with whole foods and superfoods that nourish the body. This vegan and gluten-free zucchini and leek soup is one of my favorites so far. I love a hearty, healthful soup this time of year and this one is great because it can be served warm or cold, and only takes a few ingredients and a few minutes to whip up. I love it as an simple weekday lunch or a starter for a larger meal with friends and family. XXJKE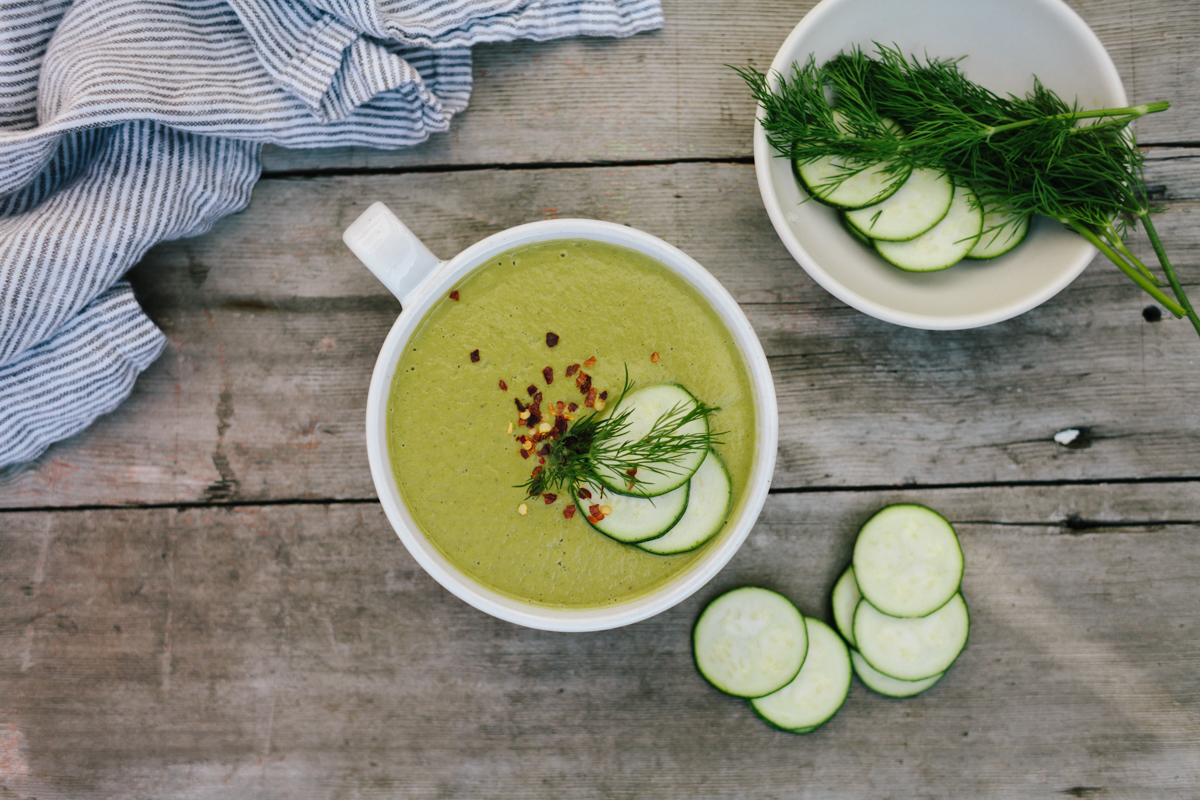 Zucchini and Leek Soup from It's All Easy
Recipe
Zucchini and Leek Soup from It's All Easy
Servings: Serves 4
Units:

Course: Sides, Mains
Ingredients
1/4 cup

59 ml

olive oil
2 large leeks white and light green parts only, cleaned and thinly sliced
3 large garlic cloves thinly sliced
4 medium zucchini cut in half lengthwise and sliced into 1/8-inch half-moons
1-1/2 teaspoons salt or to taste
1 pinch chili flakes
1. In a heavy-bottomed saucepan or Dutch oven, heat the olive oil and leeks over medium heat and sauté, stirring occasionally, for 10 minutes, or until soft.
2. Add the garlic, zucchini, salt, and chili flakes, cover the pan, and steam over medium-low heat for 10 minutes, or until the zucchini is just tender.
3. Transfer the mixture to a high-powered blender with 2 cups of water and blend until very smooth. Taste for seasoning and serve hot or cold.
4. Garnish with very thinly sliced zucchini to add texture.